The warm and dry weather continues in Tampa Bay on Wednesday, bringing east winds, high temperatures and a few stray showers in the afternoon, forecasters said.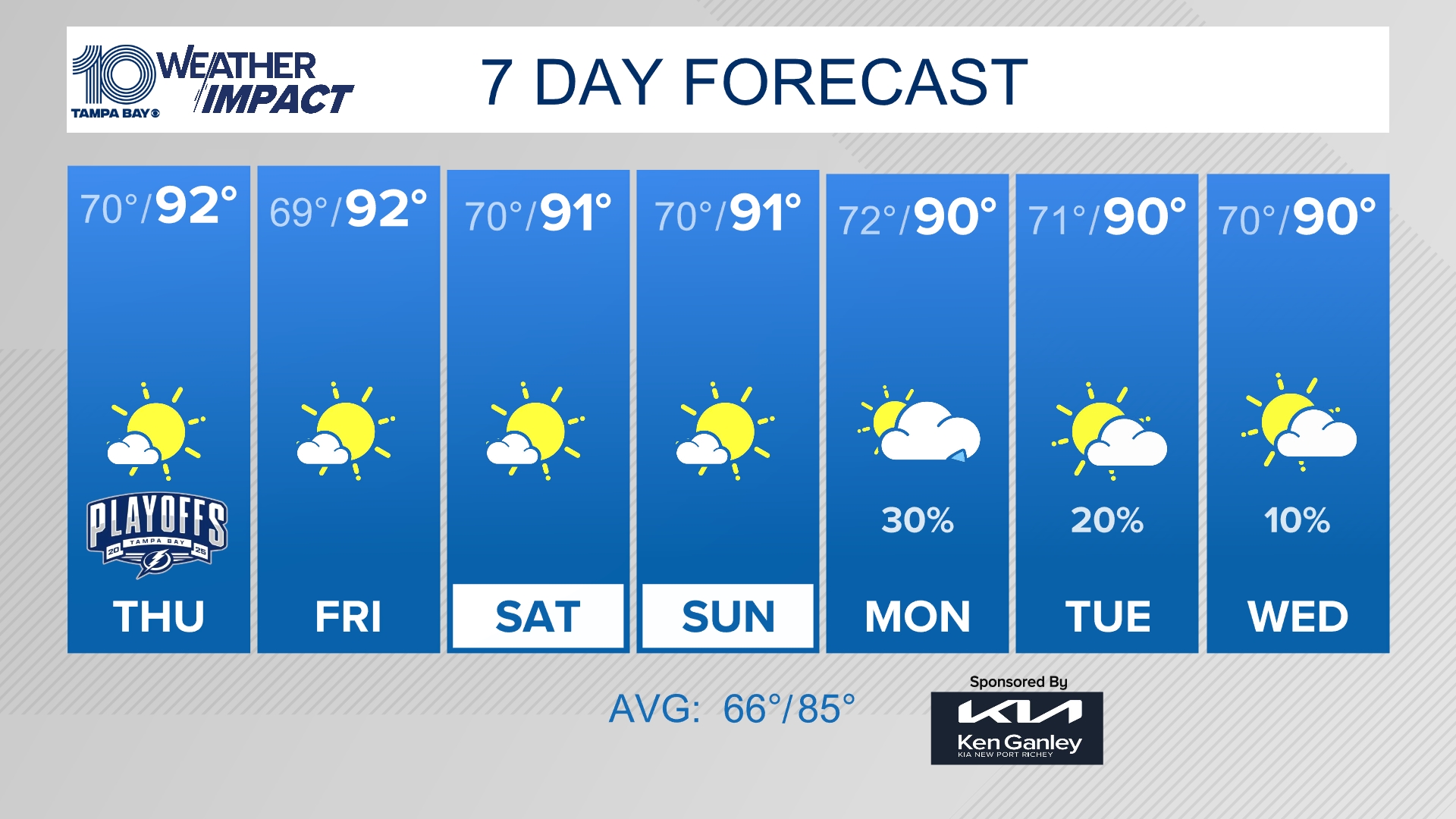 10Weather WTSP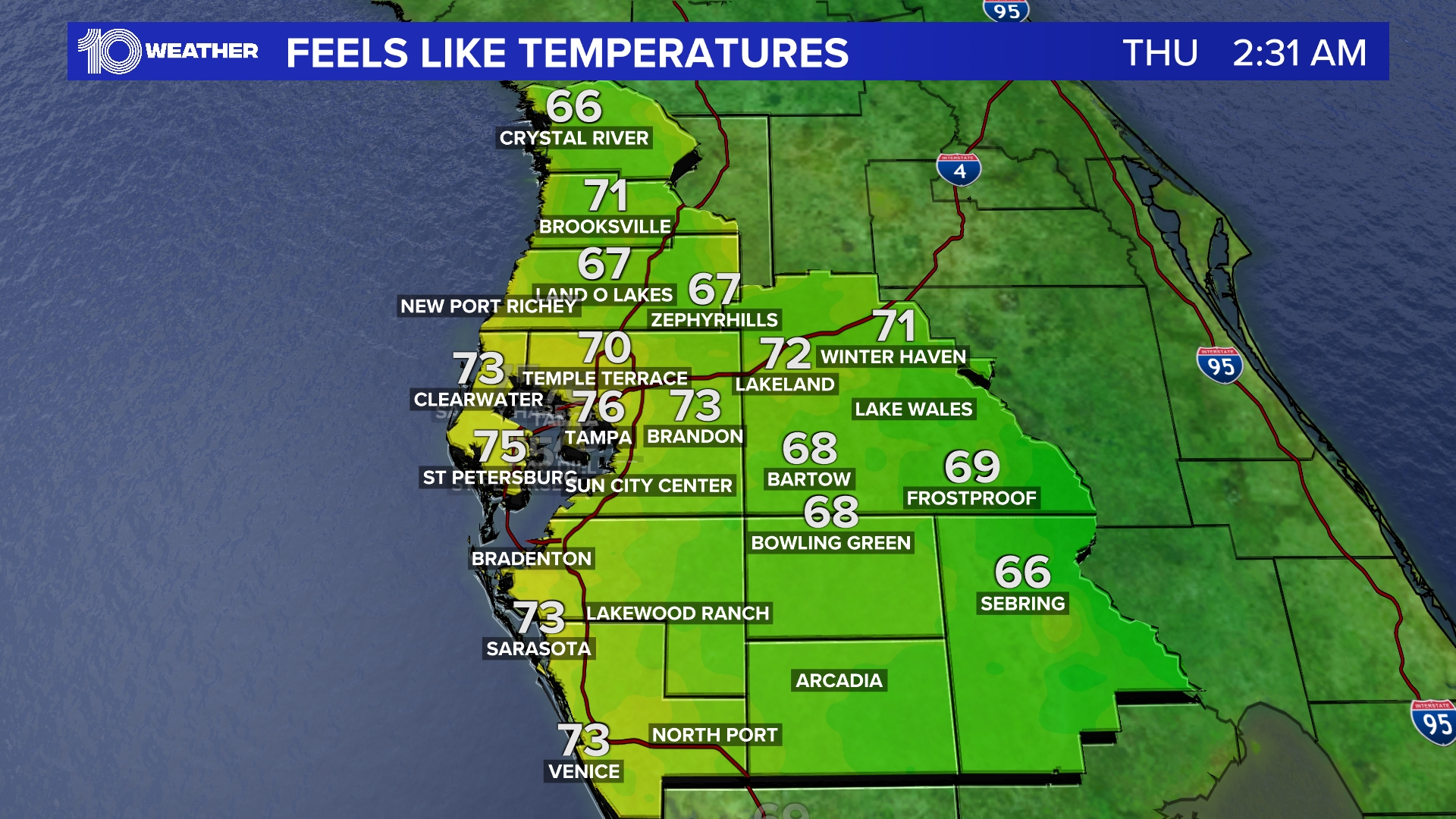 10News WTSP
But some big changes will be arriving just in time for the weekend, 10Weather WTSP meteorologist Ashley Batey said, as a cold front will push toward the southeast, ushering cool and dry air into Tampa Bay.
"While our humidity levels have come down slightly today," Batey said, "that also means that temperatures are going to be able to climb once again."
Highs will reach into the upper-80s on Wednesday, with rain chances staying limited at 10 percent for the day and the rest of the workweek.