After a few scattered showers and storms around the Tampa Bay area Sunday night, Monday morning starts off dry.
But it won't stay that way.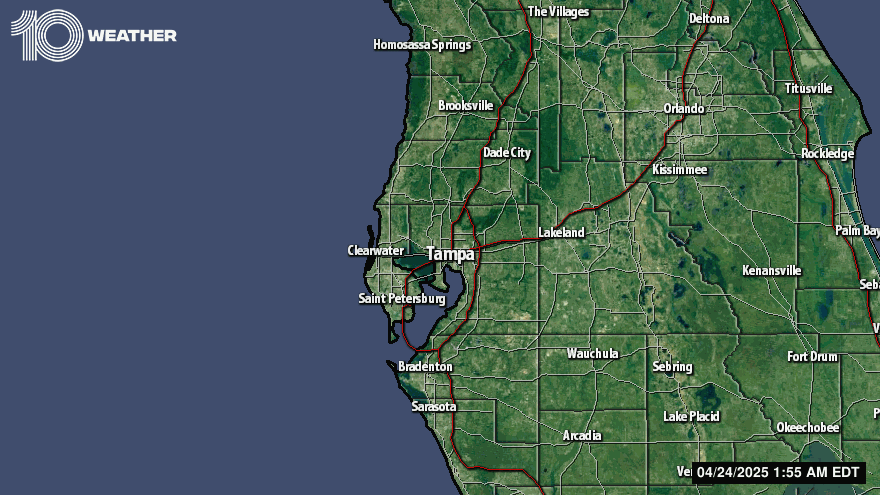 [WTSP]
The rain should begin to pop up along the coast by midday, but most of the storms are expected to shift inland fairly quickly, according to 10Weather WTSP meteorologist Grant Gilmore.
Meanwhile, temperatures will steadily climb into the upper 80s and low 90s by the afternoon, Gilmore said.
As we begin to lose the day's heat, a few showers and storms will begin to drift back to the west, Gilmore said, potentially revisiting those along the coast during the first half of the overnight hours.
DOWNLOAD: Get the tbo Weather App and see where storms are headed
The showers and storms will gradually dissipate, leaving partly cloudy skies for Tuesday morning.
A slightly better chance for afternoon showers and storms takes place midweek — particularly Tuesday through Thursday — as a little more moisture is pumped into the region, Gilmore said.
Contact Samantha Putterman at [email protected] Follow her on Twitter @samputterman.