Monday kicks off a warm workweek in Tampa Bay with mostly sunny skies and highs expected to top off in the low 80s, forecasters said.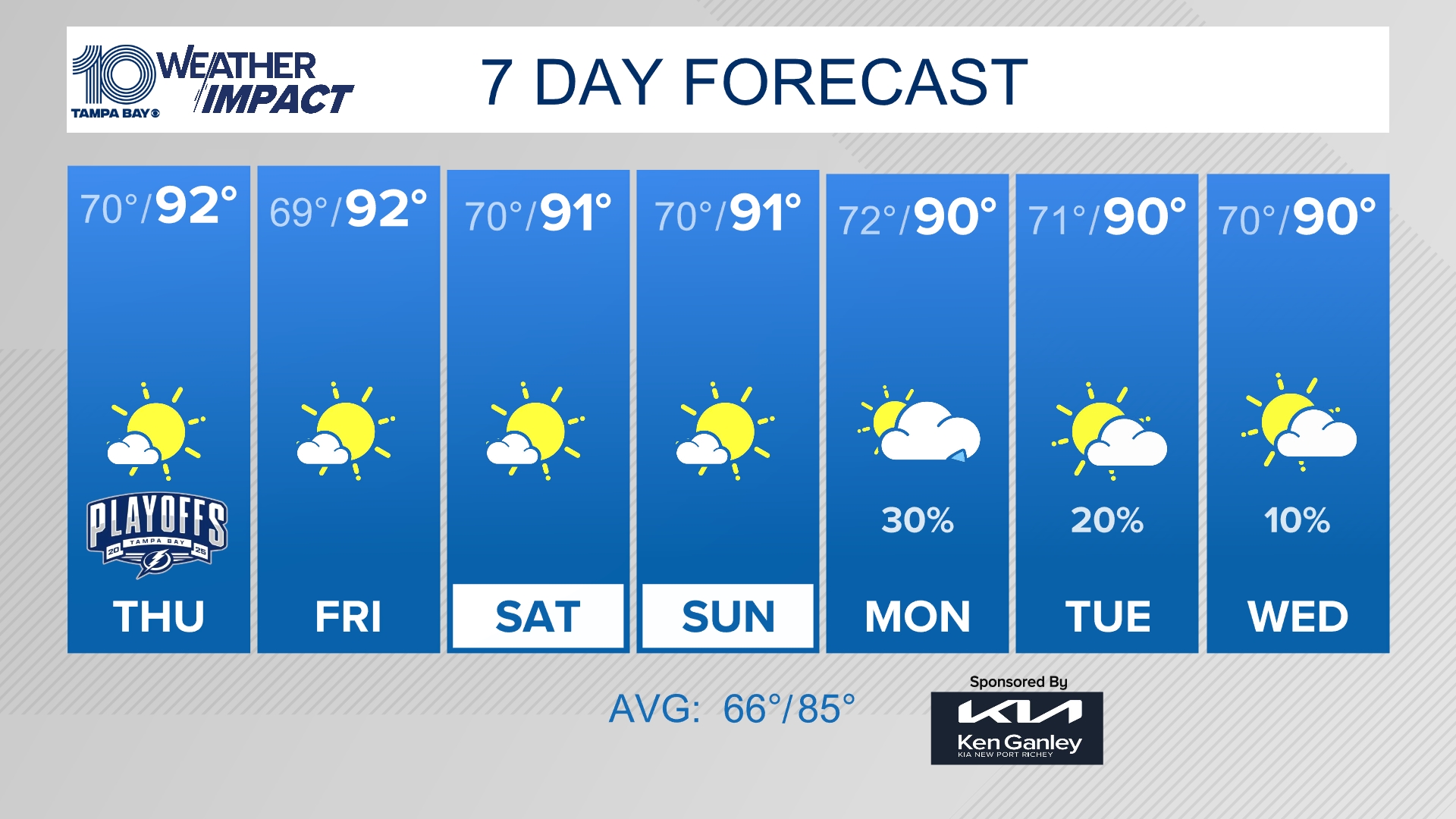 10Weather WTSP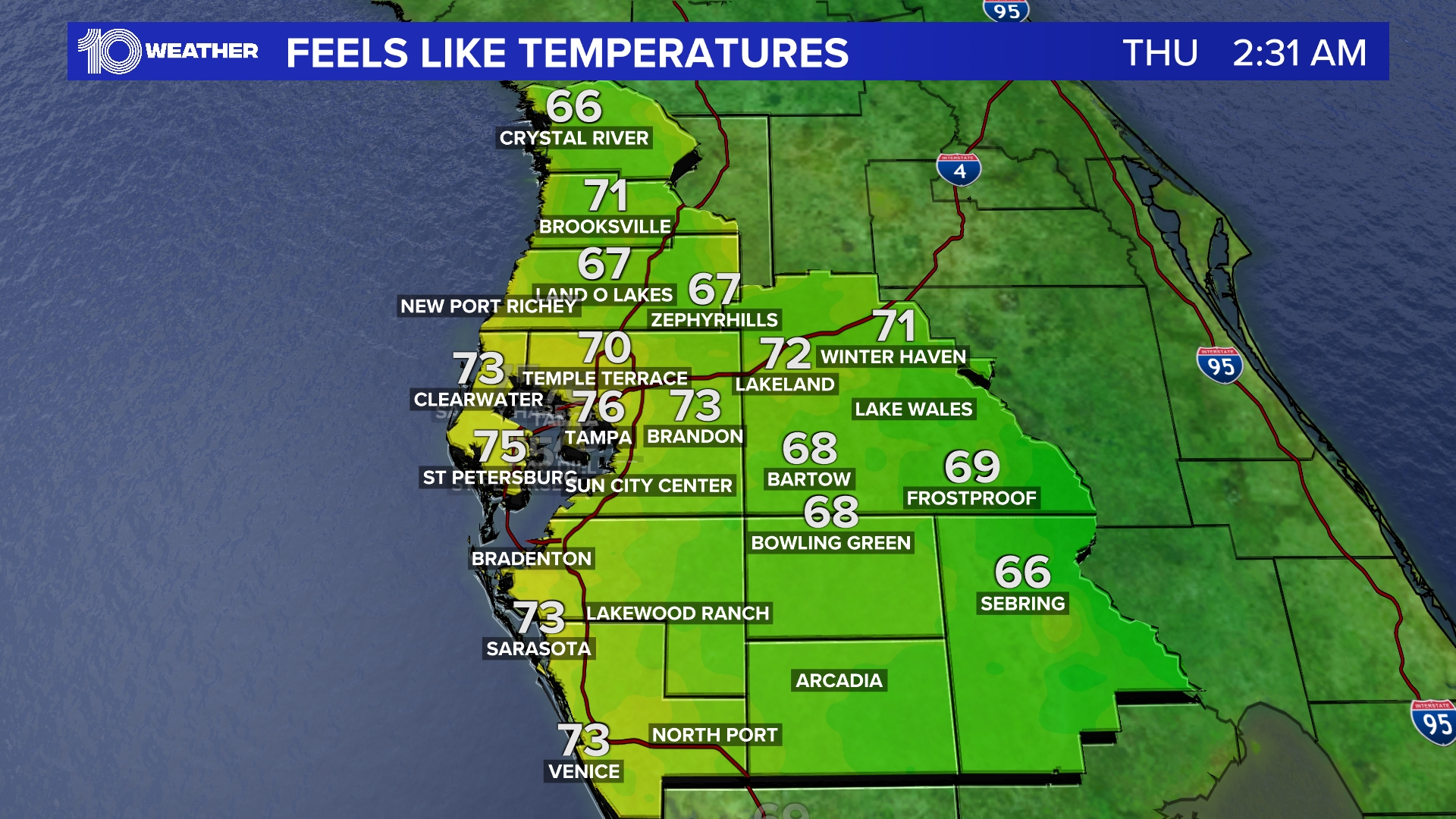 10News WTSP
Skies will start out sunny but clouds will build in the afternoon, 10Weather WTSP meteorologist Ashley Batey said, with a slight chance for a few sprinkles this afternoon and into the evening.
Highs will stay in the upper 70s and low 80s throughout most of the week, Batey said, while lows continue to hover in the 60s.
"As a cold front approaches, clouds will increase late Wednesday with a slight chance of a few showers through Thursday," Batey said.
While midweek rain chances only reach to about 10 percent, Batey said, wetter conditions are forecast for Sunday and into the start of next week, with a 20 percent chance of rain and possible thunderstorm activity.