With Hurricane Irma weakening as it plows through North Florida, it will leave in its wake a parting gift for Tampa Bay: Rain.
Bands of wind and up to an inch of rain will sweep across Tampa Bay throughout Monday, with occasional hurricane- and tropical storm-force winds.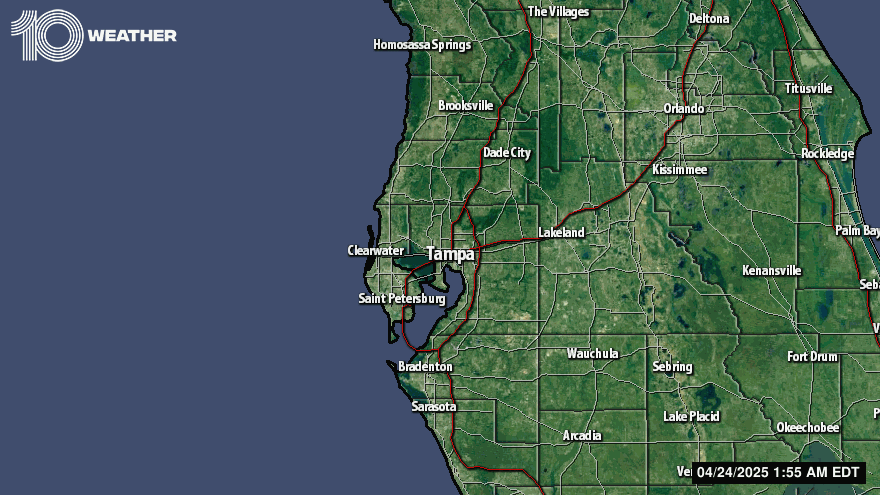 [WTSP]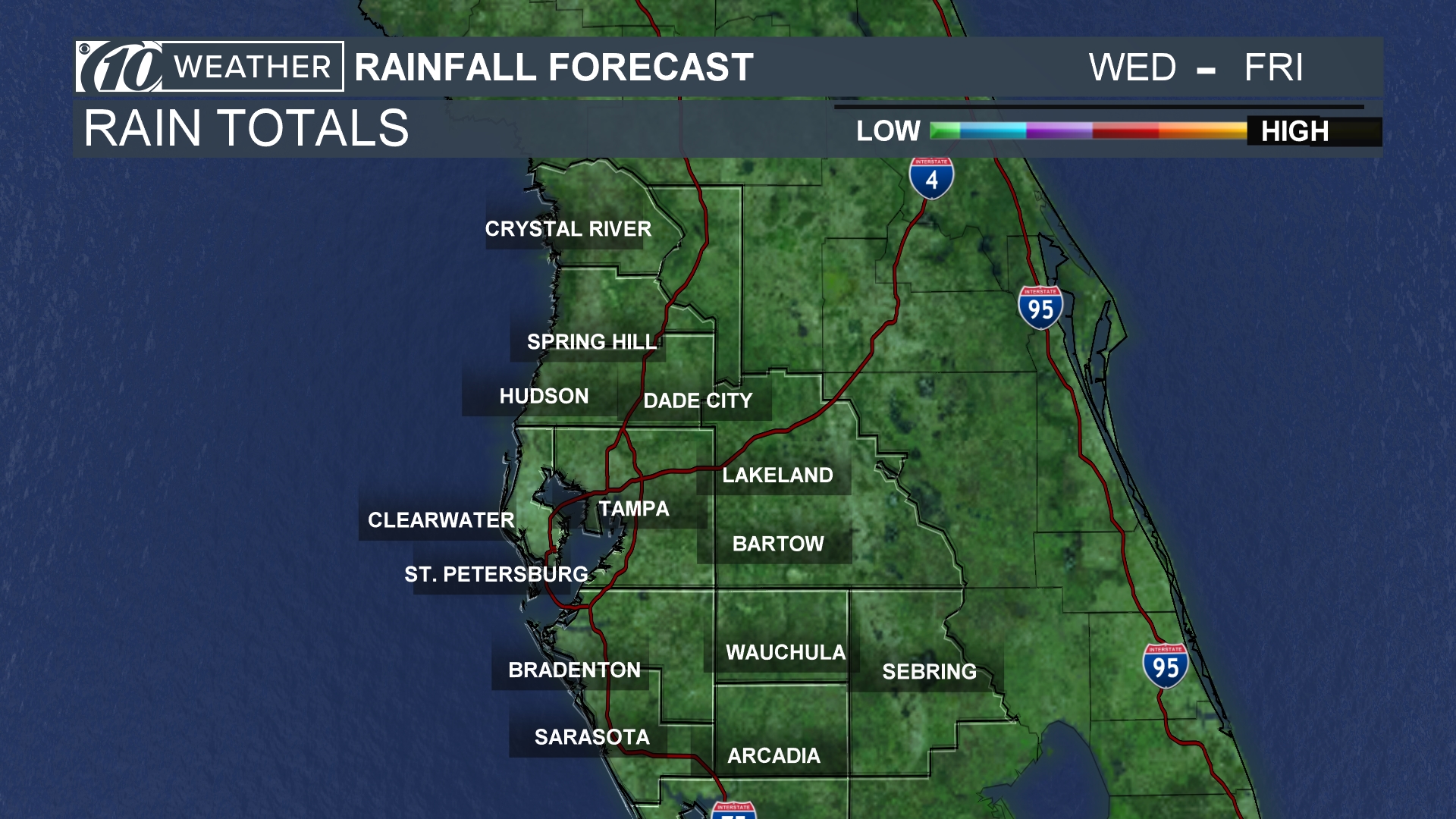 10News WTSP
Conditions should improve throughout the day, with the chance of rain decreasing from 80 percent to 50 percent by nightfall. By Tuesday, it'll be down to 20 percent.
All of Irma's rain means there is also a storm surge warning in effect, with up to 3 feet of water above ground in surge-prone areas. The northeast part of Tampa Bay is likely to be affected by that surge, according to the National Weather Service.
Meteorologist Richard Rude said the risk for storm surge could be highest later this morning and afternoon. An overall storm-surge warning for the bay area is set until later this evening.
"Currently, winds on the Gulf are northwest, but as the storm moves kind of away from us, winds become more west and then southwest," he said. "Meaning they (come) on shore, pushing water up onto the beaches."
Forecasters are also keeping a close eye on high tides, which won't happen until late this afternoon and early evening across the bay area. Those high tides could the storm surge even more intense.
A tropical storm warning continued Monday morning across Tampa Bay, meaning tropical storm-level winds with gusts up to 75 mph between Apollo Beach and Ruskin.
Rude said the National Weather Service has many had reports of downed power lines, trees and localized flooding. He said he there have been reports of water in homes in Plant City and at least one road in Valrico that was under water.
This is a developing story stay with tampabay.com for updates.