It's official: the curious system meteorologists have been tracking since last week finally strengthened into Tropical Storm Hermine by Wednesday afternoon.
Late that morning, the National Weather Service's hurricane hunter plane flew back into Depression Nine — and collected the data needed to name the system first called Invest 99L.
More than a day before the worst of the storm was expected to hit Tampa Bay, the system dropped heaps of rain across the bay area, flooded roads, preemptively closed schools and prompted Gov. Rick Scott to call a state of emergency in 42 counties.
"By declaring a state of emergency in advance of this storm, we are ensuring that state, regional and local agencies can work together to meet the needs of our communities," Scott said in a statement.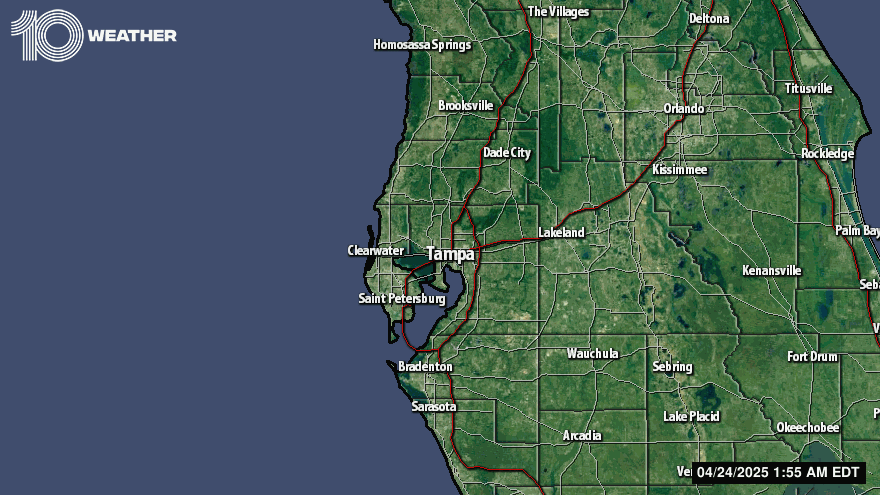 10News WTSP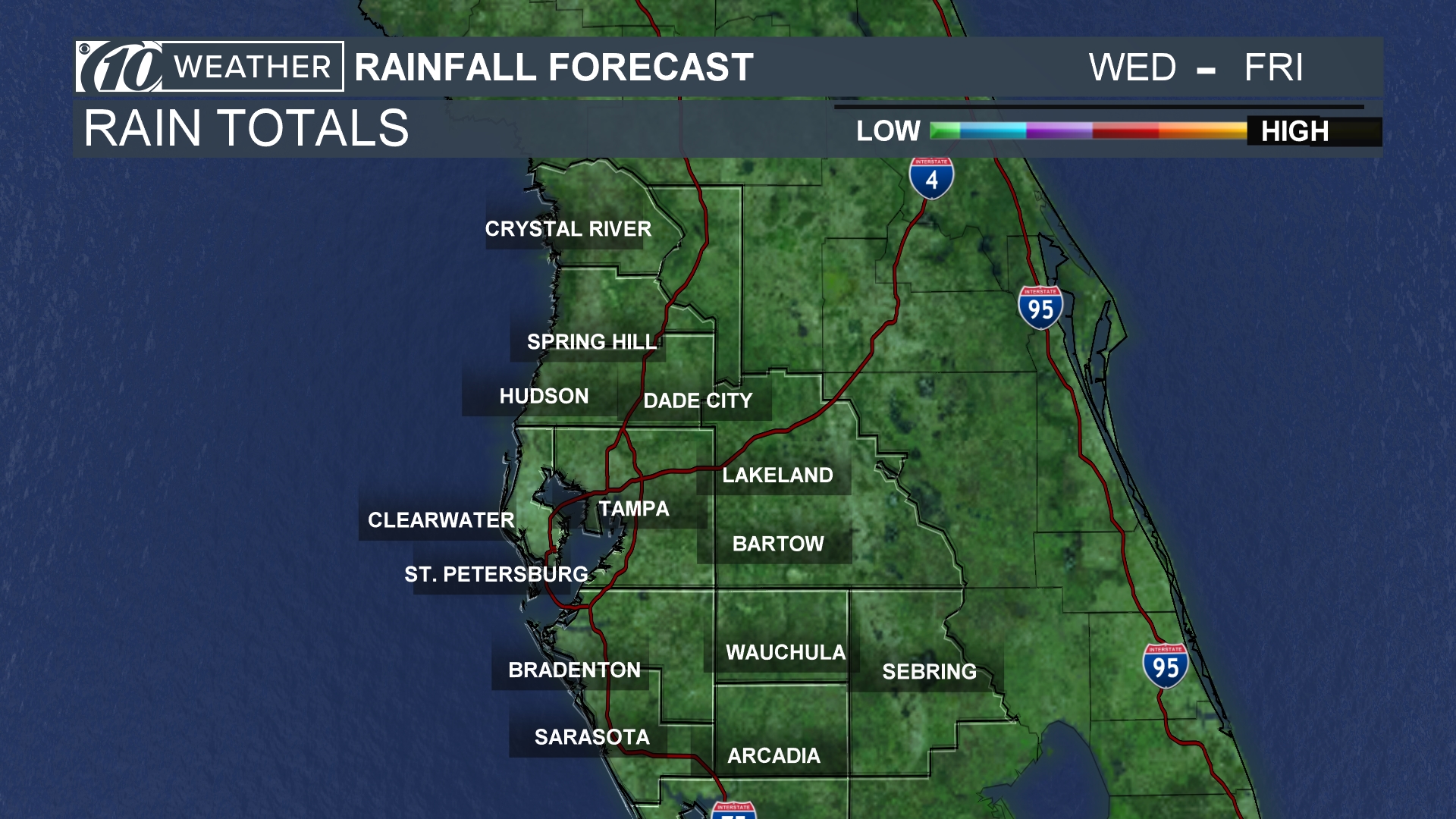 10News WTSP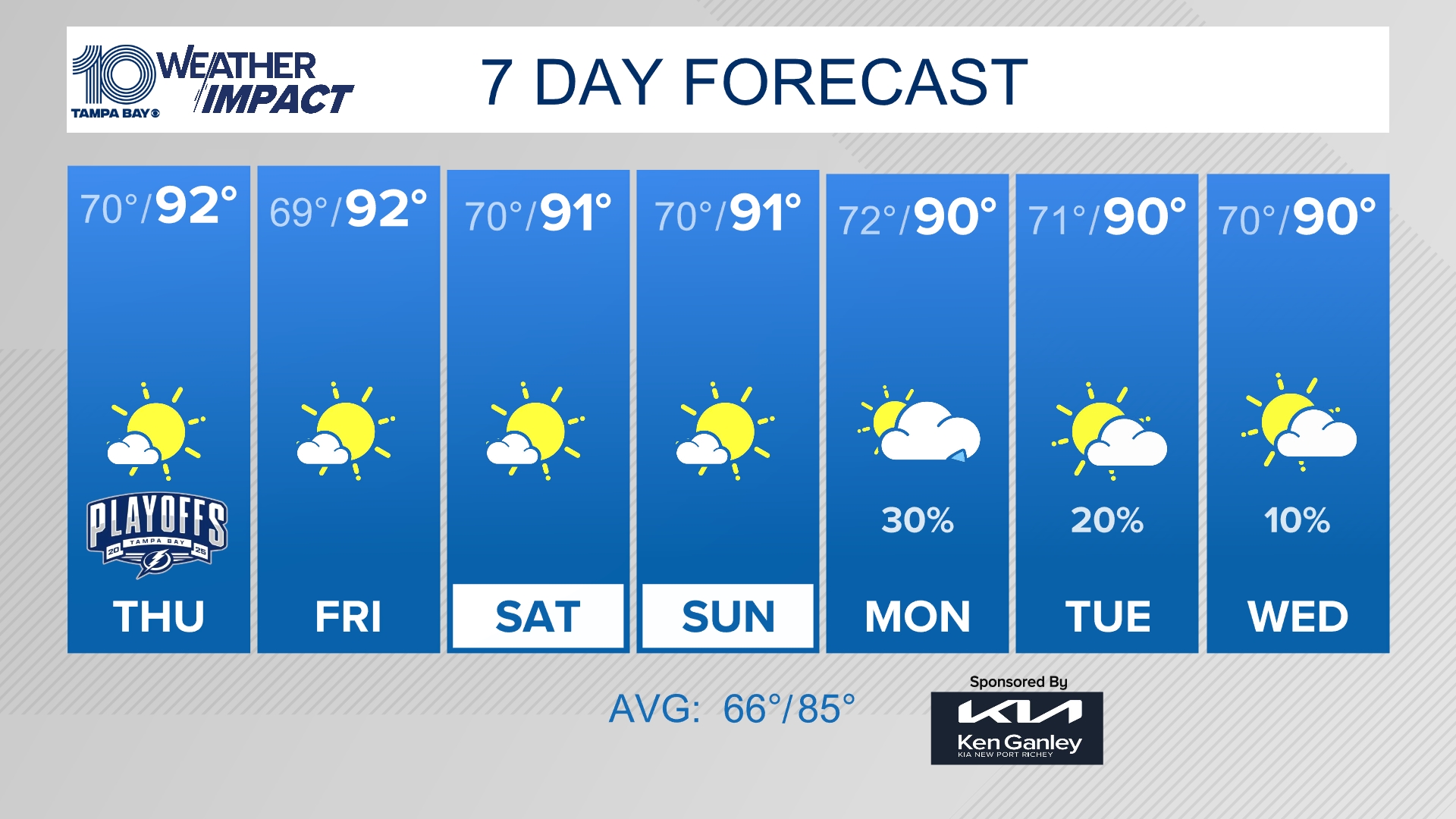 10News WTSP
The change to tropical storm status means the system sustained winds of 40 mph. Bobby Deskins, a 10Weather WTSP meteorologist, watched satellite monitors that showed the center of the storm tighten up and get stronger.
"It's moving north now," he said. "The track shifted a little to the west, but it's still forecast to speed up and increase in intensity" on Wednesday night into Thursday.
Rain bands will continue to drench Florida's Gulf Coast on and off throughout into midday Friday, the heaviest being along the coast, Deskins said. Hillsborough, Pinellas, Pasco and Hernando Counties all canceled classes for Thursday by Wednesday afternoon.
A tropical storm watch was in effect for the coast and hurricane watches and tropical storm warnings had been issued for Citrus, Pasco and Hernando counties.
LIVE BLOG: For the latest updates on the storm in the Gulf
The storm was forecast to strengthen to 65 mph winds by 2 a.m. Friday — the intensity it is predicted to sustain when it makes landfall. Forecasters expected about a foot to three feet of storm surge in Tampa Bay.
Deskins said parts of Pinellas County had already received more around 3 inches of rain just on Wednesday morning. Areas along the coast, he said, can expect up to 12 inches of rainfall by Friday. Inland areas across are expected to get between 3 and 5 inches, he said.
In Largo, manholes were spewing sewage, said Todd Tanberg, the count's assistant environmental services director.
"The system is surcharged, manholes are going over, pump stations can't keep up with the flow," he said. "It's a mess."
He called it the worst anyone had ever seen. Flood waters were so high in some streets, a TV reporter filmed two girls floating in the a roadway on inner tubes. Largo Fire Rescue had to evacuate six people from the Chase Apartment Complex off Gladys Street.
Early on Wednesday, traffic was at a standstill at the I-275 exit on 54th Avenue S. in St. Petersburg. Flooding closed both the northbound and southbound lanes.
Flooding forces traffic exiting I-275 at 54th Ave. S. to come to a complete standstill. #WTSP pic.twitter.com/SM6jJxfAx2

— Emerald Morrow (@EmeraldMorrow) August 31, 2016
In Tampa, the National Weather Service warned of flooding in Lithia's Alafia River and Wimauma's The Little Manatee River. Flood warnings have been issued across much of coastal Tampa Bay. Pasco County, too, was on lookout for flooding, but officials expected their rivers would be able to handle a bulk of the storm.
PREVIOUS COVERAGE: Hurricane watch issued for Florida Gulf Coast from Anclote River to Panhandle
Pasco officials said the county was experiencing minor street flooding Wednesday afternoon.
The Anclote River is expected to rise to around 21 feet by Friday, putting it in minor flood stage, and probably into Chris Frost's yard.
"That shouldn't be a problem, though," the 42-year-old landscaper said.
Frost lives on Elfers Parkway in New Port Richey, on the bank of the river. To really be a problem, he said, the river would have to rise much higher. But he's confident that won't happen.
"Not the right type of rain," he said. "Not like Debby," That;s the 2012 tropical storm that flooded parts of Pasco County.
Nevertheless, Frost was cleaning up his yard of any loose items that could get blown away in 35-mph wind.
Preparedness, Frost said, is key.
Times staff writers Kathryn Varn and Samantha Putterman contributed to this report. Contact Sara DiNatale at [email protected] Follow @sara_dinatale.
Stay with tampabay.com for updates.