Daytime showers and thunderstorms will roll through the Tampa Bay area Sunday heading into a week of scattered storms and high temperatures.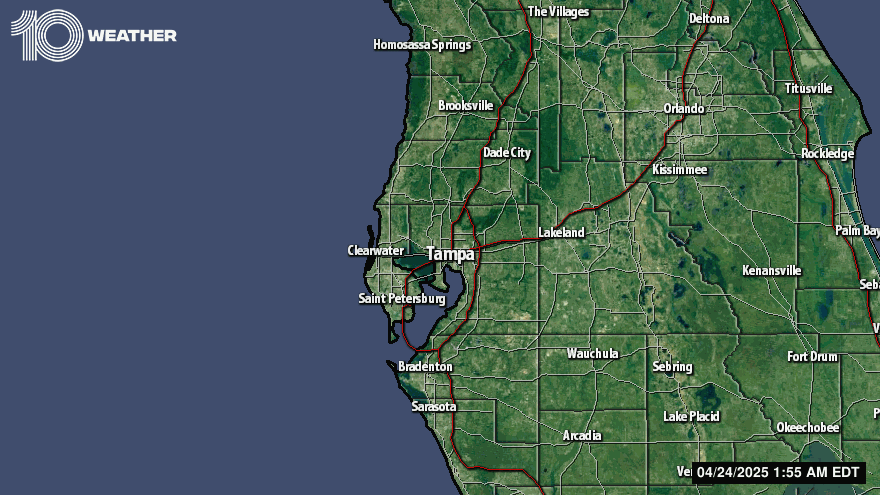 10News WTSP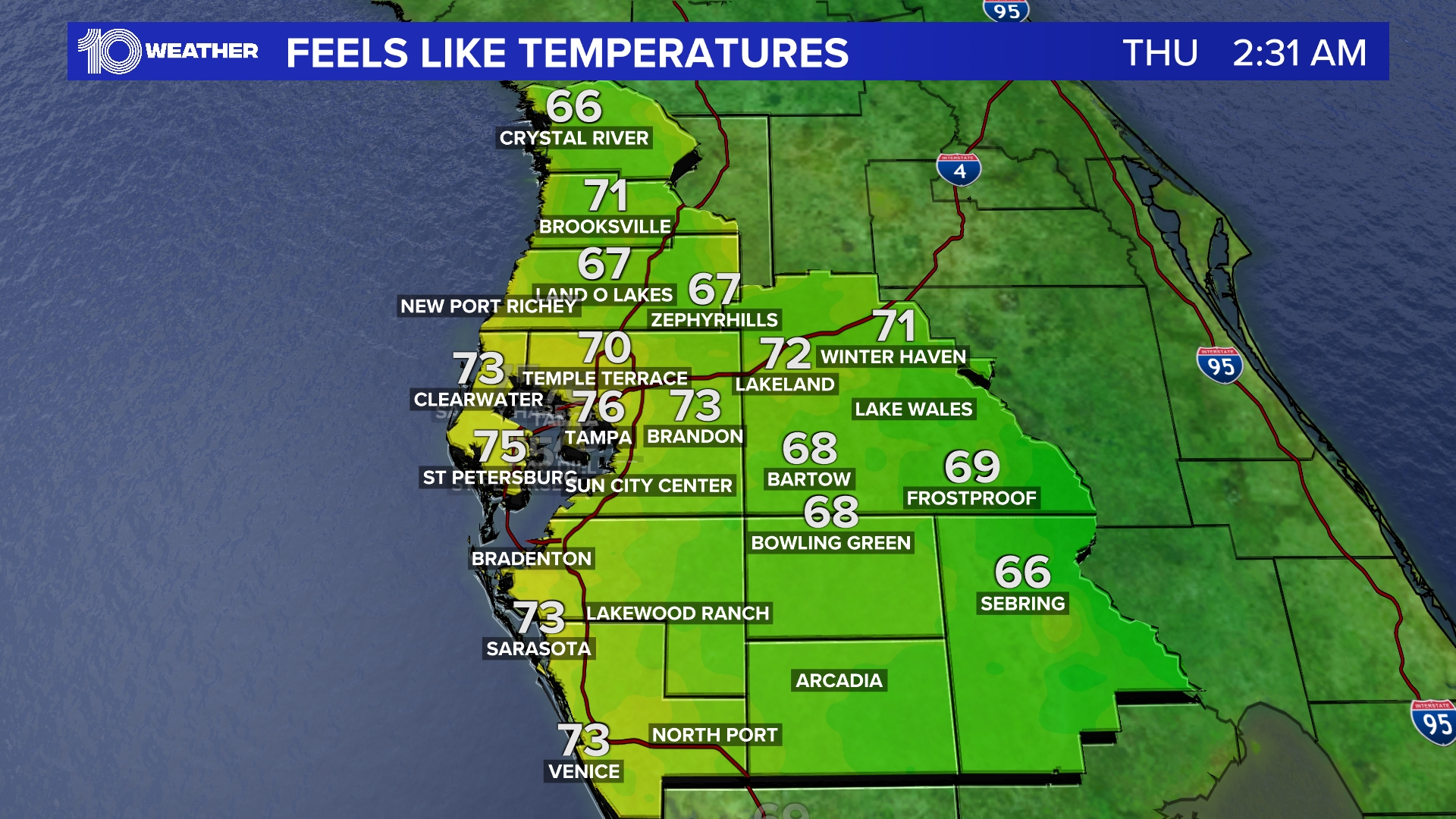 10News WTSP
According to 10Weather WTSP meteorologist Ric Kearbey, the highest storm chances will be before 5 p.m. Isolated storm chances are expected into the night.
Monday's forecast is a little drier but still has a 20 percent chance of rain and thunderstorms. Temperatures will top out in the low-90s.