The rare development of Tropical Storm Julia in northeast Florida late Tuesday night has meteorologists talking, but will have little impact on weather conditions across the Tampa Bay area.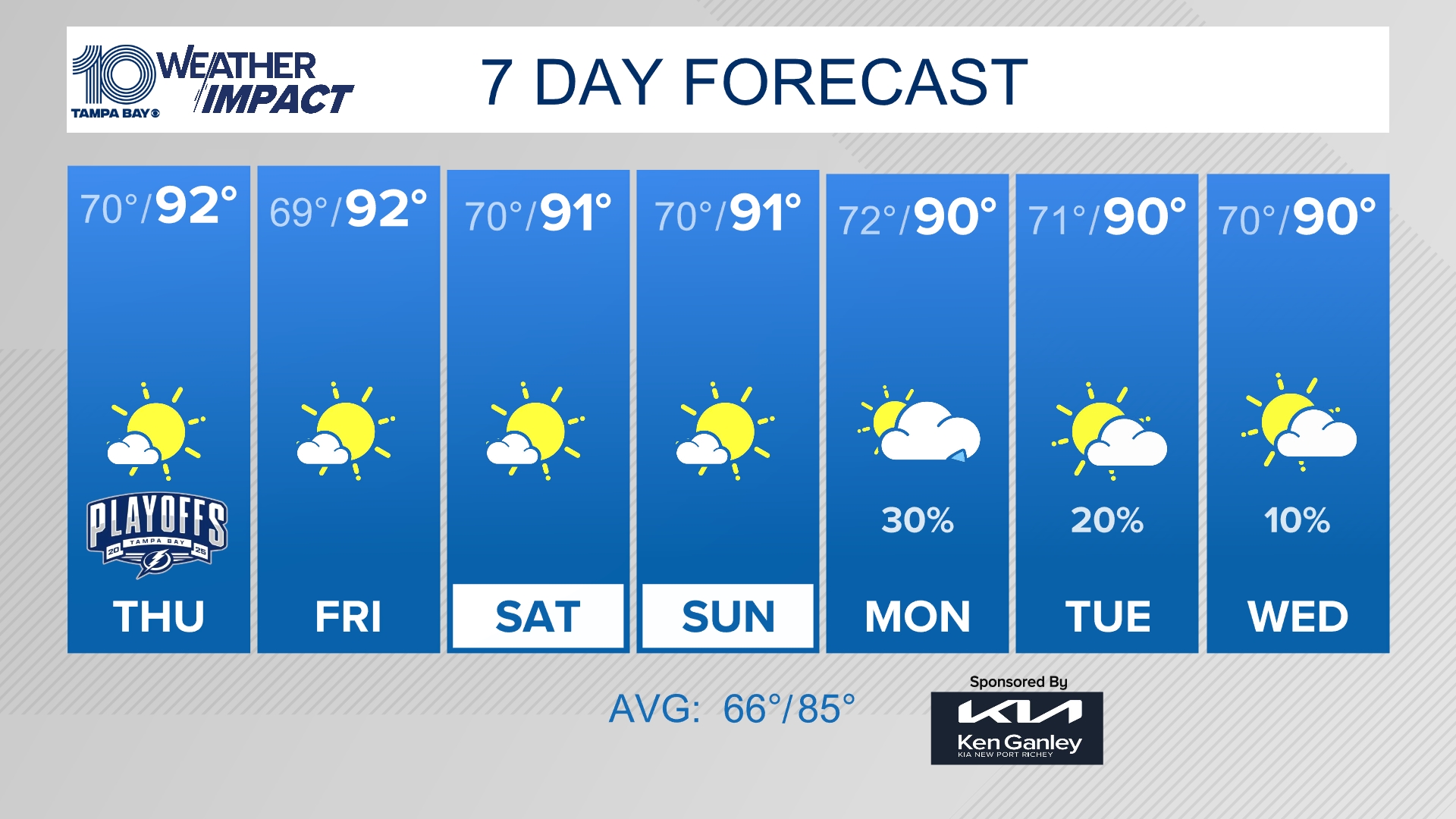 10News WTSP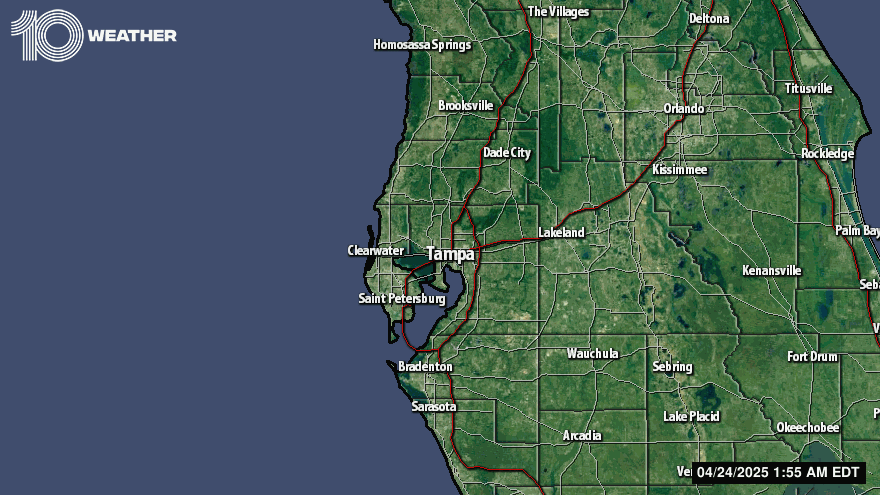 10News WTSP
According to the National Hurricane Center, Julia became the first system to form into a tropical storm over land in nearly 30 years, since Beryl developed over southeastern Louisiana in 1988.
And while it's unusual for a tropical storm to form over land, 10News Weather meteorologist Bobby Deskins said Julia was close enough to the coast to gain the strength needed to become a named system.
It did so around Tuesday night around 11 p.m. when Invest 93L formally became a tropical storm as it slowly meandered over the east coast of Florida, forecasters said.
As of 5 a.m. Wednesday, forecasters said the storm was just north-northeast of Jacksonville and traveling at 7 mph, packing winds around 40 mph with gusts as strong as 50 mph.
Tropical Storm warnings and watches are in effect for southern Georgia as the storm churns north, meteorologists said.
Locally, however, the Tampa Bay area will see its normal chances for rain, but little effect from Julia.
"Besides a few downpours here and there, none of this looks that bad for us," Deskins said. "The best chance for rain in the morning will be along the coast, then that activity shifts inland after noon."
The storm brought moisture to the Tampa Bay area on Tuesday, Deskins said, increasing the area's chance of rain between 50 and 60 percent for Wednesday and 40-50 percent for Thursday.
Highs will be in the upper-80s to near 90, Deskins said.