The Tampa Bay region is getting a little bit of a relief from this week's scorching temperatures.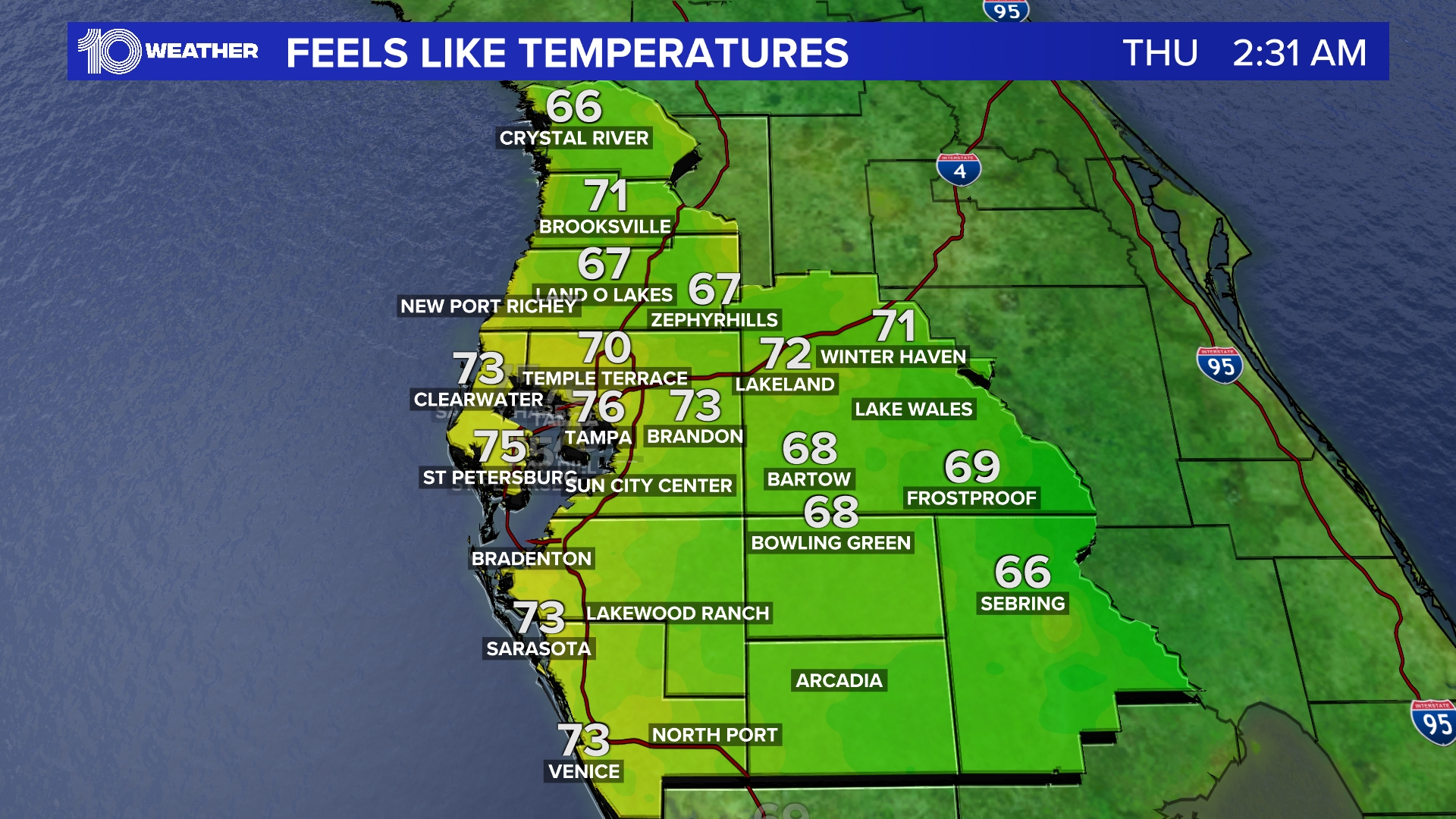 10News WTSP
Temperatures on Friday will reach the mid to upper 80s, as opposed to earlier in the week, when temperatures climbed into the 90s, 10Weather WTSP meteorologist Grant Gilmore said.
The very slight cool-down is due to a front that's approaching from the northwest, Gilmore said, that will produce a 30 percent chance of rain Saturday afternoon.
Friday will be breezy, with southwest winds around 5 to 15 mph, Gilmore said. Clouds hang around throughout the morning with a chance of sunny skies in the afternoon.
Saturday morning will be mostly dry, Gilmore said, before the front drops in midday. It will bring a handful of scattered showers and isolated thunderstorms in the later afternoon and early evening.
That system eventually ushers in some drier air for the second half of the weekend, making for a rain-free Mother's Day on Sunday.
Otherwise, conditions remain warm with highs in the upper 80s through the weekend and into the beginning of next week, Gilmore said.
Contact Samantha Putterman at [email protected] Follow her on Twitter @samputterman.