• The temperature will continue to warm on Friday, and the bay area could see highs of 83 for Christmas, according to 10Weather WTSP.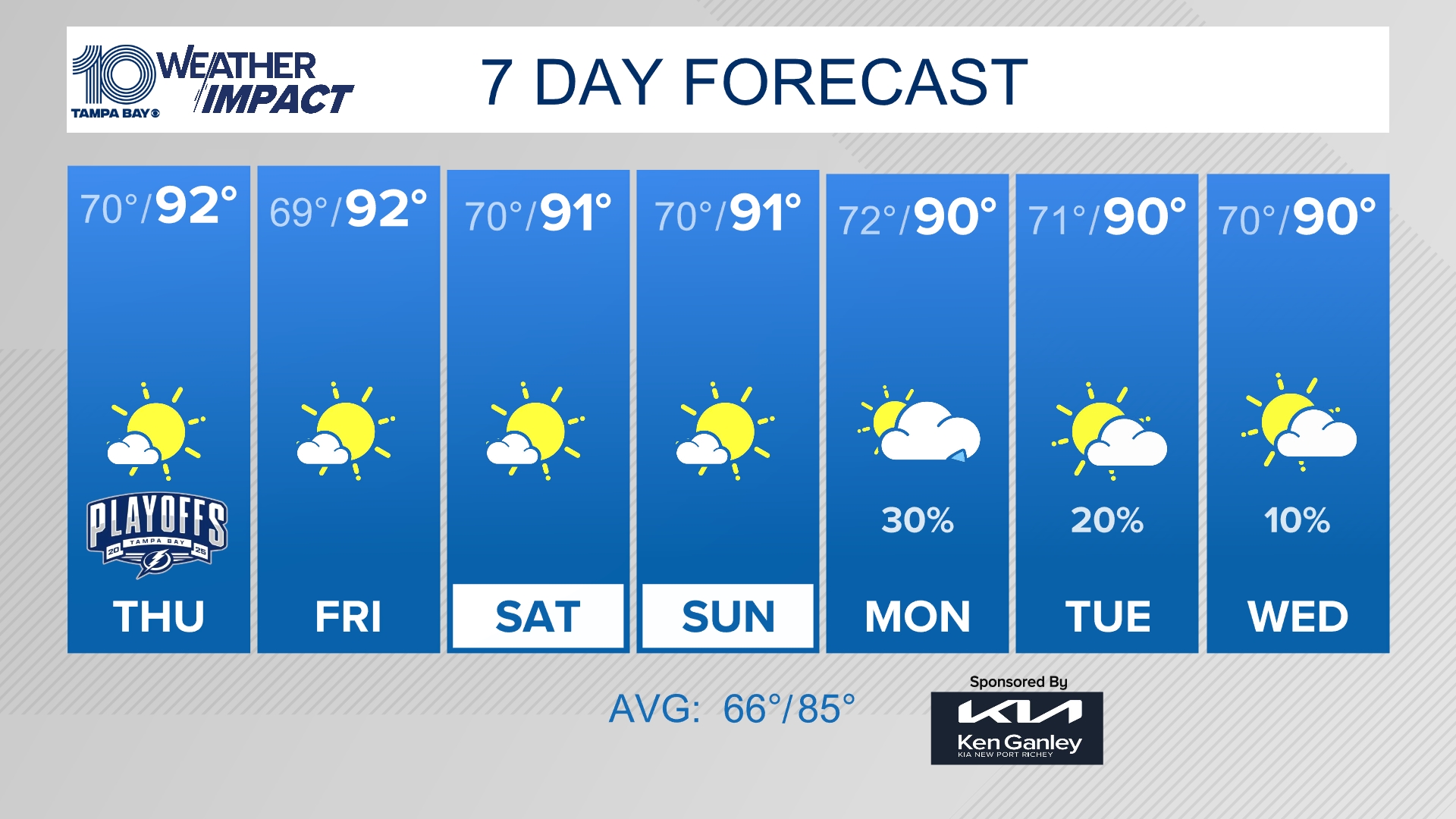 10News WTSP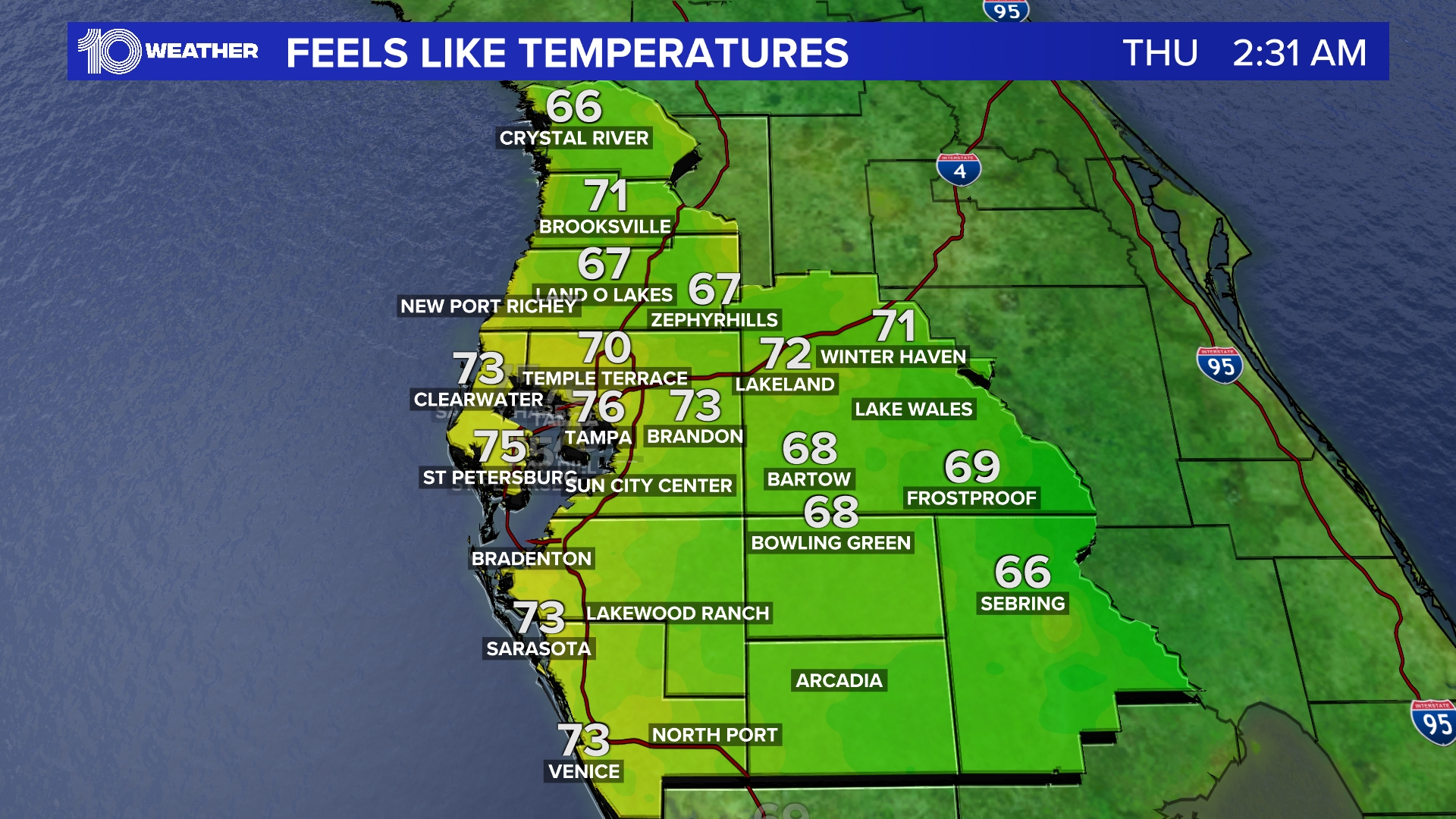 10News WTSP
• As you head out for your morning commute, check out our live blog for the latest traffic updates and road conditions across Tampa Bay.
• The Tunisian man suspected of driving a truck into a crowded Christmas market in Berlin was killed early today in a shootout with police in Milan, ending a Europe-wide manhunt, Italy's interior minister said.
• Pinellas County sheriff's deputies fatally shot a man who they said aimed a loaded crossbow at fellow deputies who were investigating a domestic disturbance Thursday night.
• You've heard it before: Congress is broken, gridlocked, polarized, partisan, do-nothing, can't-do-anything, won't-do-anything. But the deeply unpopular governing body is actually, well, governing in one policy area: global development. An upbeat video from the U.S. Global Leadership Coalition, a network of hundreds of businesses and nonprofits, trumpets the bipartisan work of lawmakers on major pieces of legislation, from human trafficking and poaching to supporting power generation and small farmers. PolitiFact scrutinized several points in the video to see how the substance of the new laws stacked up against the officials' claims.
• This is the second year that drones will be one of the hottest Christmas gifts under the tree. As the FAA struggles to catch up, businesses are finding innovative ways to use them, from delivering emergency medical supplies to showing farmers where to water their fields. Read here how drones are graduating from toy stores to a major innovation for businesses.
• As the winter tourism heats up and the College Football Championship begins to draw people to Tampa Bay, out-of-towners are hopping on Craigslist looking to find rental properties. But a Michigan man has a cautionary tale about the scammers that lurk in property rentals on Craigslist. — often renting homes that are occupied by others (including the owners) or offering homes that don't exist.
• You may not have heard of Superior Uniform, a company tucked off Seminole Boulevard in Pinellas County. But you likely encounter their apparel — on nurses, wait staff and others — every day. Read this morning about how the company has kept going for 96 years and continues to grow.
• We've got a long list of people being promoted professionally in this week's Tampa Bay business Movers & Shakers column.
• Almost no one came to watch as a tiny congregation reenacted the birth of Jesus during a humble, profound and sometimes comic expression of faith. But the First Baptist Church live Nativity reenactment was about so much more than a performance.
• Today is Dec. 23, or Festivus to diehard Seinfeld fans. It's been almost 20 years since the classic 1997 episode celebrating Frank Costanza's made-up holiday and Festivus is a pop culture phenomenon. We asked readers to air their grievances with us in true Festivus spirit. Check out the results before we head off for feats of strength.
• As Hanukkah approaches, we take a look at some of the over-the-top public menorah displays coming, including a huge menorah made of pizza.
• Here are the top things to do today in Tampa Bay including ice skating in Curtis Hixon Park and Vodka Latke, the biggest social event of the year for young Jewish singles and couples.