• Cooler temperatures are on the way, as gusty winds will keep Friday's highs in the low 60s, according to 10Weather WTSP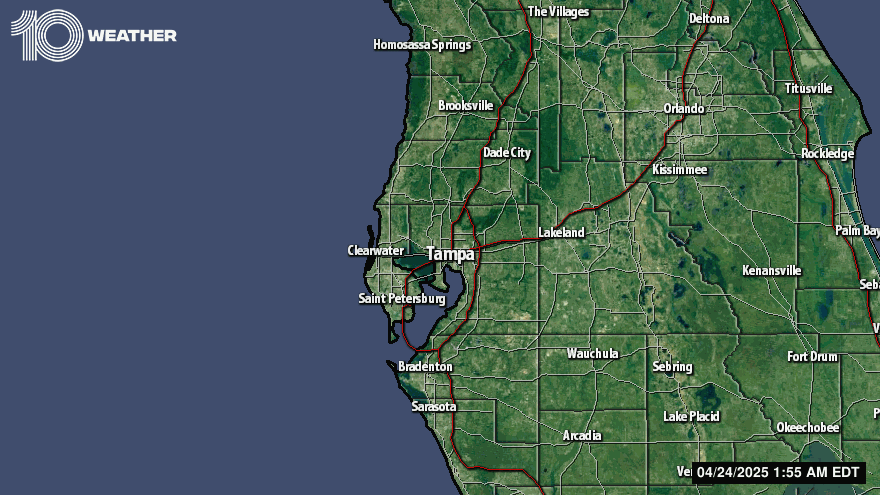 10News WTSP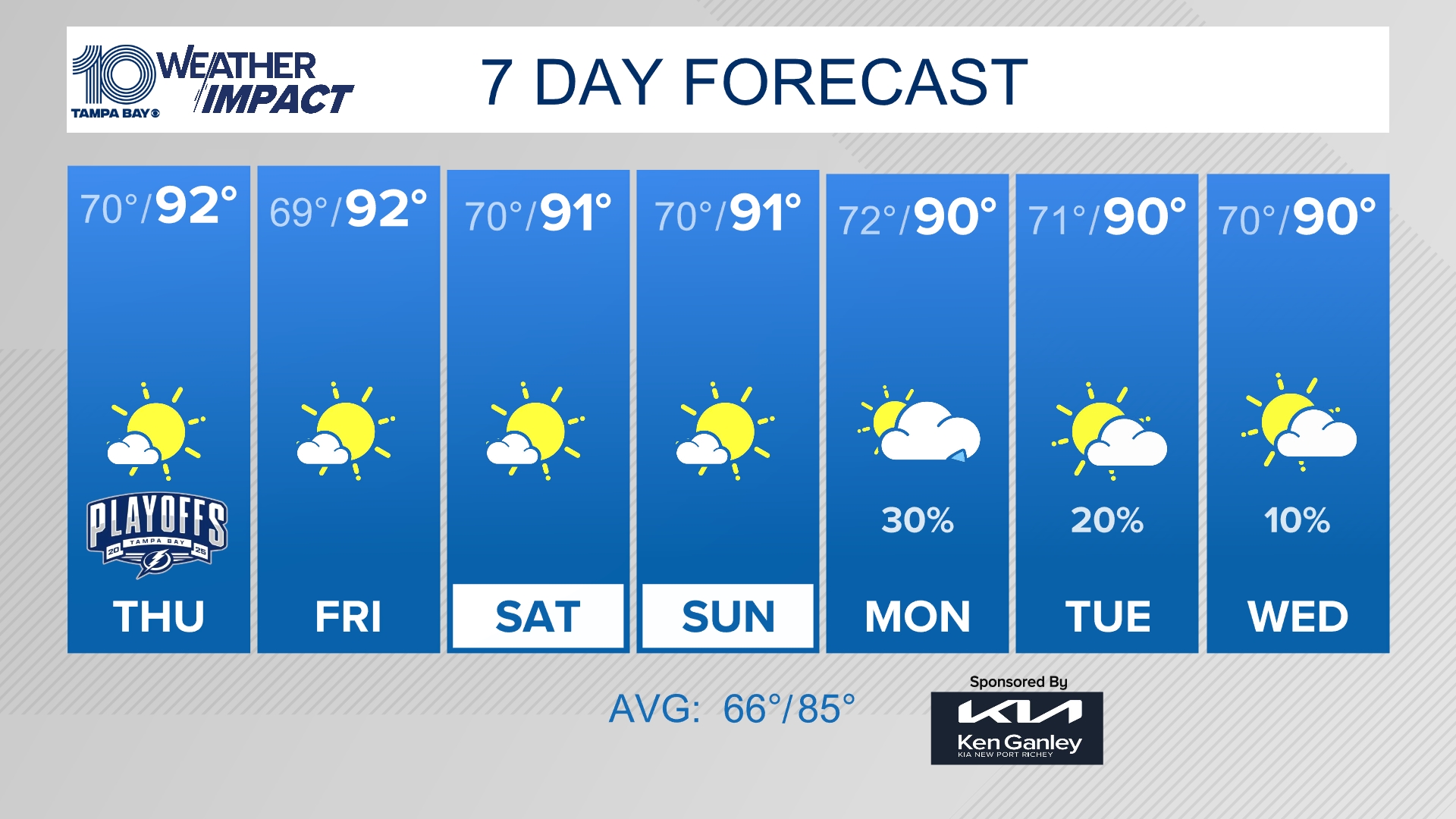 10News WTSP
• As you head out for your morning commute, check out our live blog for the latest traffic updates and road conditions across Tampa Bay.
• USF spent Thursday pursuing former Texas and Louisville coach Charlie Strong for its coaching vacancy, the Tampa Bay Times has learned. Strong went 16-21 the past three seasons at Texas, but led Louisville to a 37-15 record and four bowl appearances in the four seasons before that. He served four different stints as a Florida assistant. Stay with tampabay.com and follow Joey Knight @TBTimes_Bulls for updates.
• An interactive wild animal exhibit has closed at Busch Gardens just a few days after the park's parent company, SeaWorld Entertainment, announced it would layoff or eliminate 320 positions across the company's 12 attractions. A Busch Gardens spokeswoman confirmed that the Jambo Junction exhibit was closed Thursday, and said that the future of the exhibit is unclear. She declined to comment on how many workers were laid off at Busch Gardens as part of SeaWorld's announcement Tuesday.
• The gun changed everything. But that's nothing new, Sue Carlton writes. By now, it would have been a long-forgotten argument over something stupid between two men who crossed paths in a suburban Hillsborough County park. Instead, on that day six years ago, Trevor Dooley fatally shot David James.
• Most Floridians know that the agriculture industry in this state isn't what it used to be. Citrus is struggling with disease. Cow pastures are getting gobbled up by development. Berry farmers are losing battles with farmers in other states and countries. But a special report by business reporters Jeff Harrington and Alli Knothe shows that the state of Florida agriculture is likely far worse than you thought. To read the full report, go to tampabay.com/business. The story will go online about 10:30 a.m.
• Are Florida's Republican and Democratic parties needed anymore? Tampa Bay Times Political Editor Adam C. Smith explores that very question. Go to tampabay.com for the answer later this morning.
• The construction of a new apartment complex on the northern edge of downtown is causing "major, major traffic problems" for patrons of the David A. Straz Jr. Center for the Performing Arts, Tampa City Council member Harry Cohen said Thursday. When the musical Into the Woods played the Straz Center last week, he said, managers had to hold the curtain for that show and shows in all four of the center's other theaters for 20 minutes because patrons were having problems finding places to park. Read more this morning at tampabay.com.
• The National Weather Service is considering closing a number of its local, staffed weather stations, including the one in Ruskin that serves the Tampa Bay area. The union says this is a dangerous move, counter to public safety priorities. Proponents say the local stations provide no information not available through other means. Read Tony Marrero's report around noon this morning at tampabay.com.
• Derek Donnelly remembers the small town of his childhood, where hanging out at the Pinellas Square Mall was one of the only things to do. It was a different world from the Pinellas Park the local artist moved back to last month to live in a gallery and upstairs apartment built out of seven shipping containers. The space, at 5705 Park Blvd., is part of what's now known as the Pinellas Arts Village in three blocks of studios, galleries and shops.
• Jamall Anderson was a football phenom at Hillsborough High School before heading to Boston College. But he would be booted in 1996 for betting against his own team in what became a national scandal. Now Anderson, 40, has a new book, The Best Bet, co-authored by the Times' Ernest Hooper and he's ready to talk about the experience.
• Paul Eppling was a well-known sculptor in St. Petersburg. He died last week from a neurodegenerative disease. Check tampabay.com around noon for an epilogue on Eppling's life and contributions to St. Petersburg.
• From the Times editorial board: St. Petersburg Mayor Rick Kriseman wisely stopped the hiring of a state environmental official who was on a team investigating the city's ongoing sewer problems. But now his administration has been bruised again by bad judgment and lack of candor.
• If you're up for an adventure this morning, follow business reporter Justine Griffin on Twitter @SunBizGriffin as she explores the underground roadwork going on in downtown Tampa. Strategic Property Partners is spending $35 million to widen roads and lay new pipes for its central cooling plant that will cool downtown Tampa. Griffin will be getting a tour of all the work starting about 8 a.m.
• Who are this week's pop culture winners and losers of the week? Jennifer Hudson and Ariana Grande stunned in 'Hairspray', while Judge Reinhold caused a scene at the airport.
• Here are the top things to do today in Tampa Bay including Five Finger Death Punch and Shinedown at Amelia Arena and the Mistletoe Show at the Mahaffey Theater.