• Warmer than usual temperatures continue Friday and through the weekend, as highs near the 80s, according to 10Weather WTSP.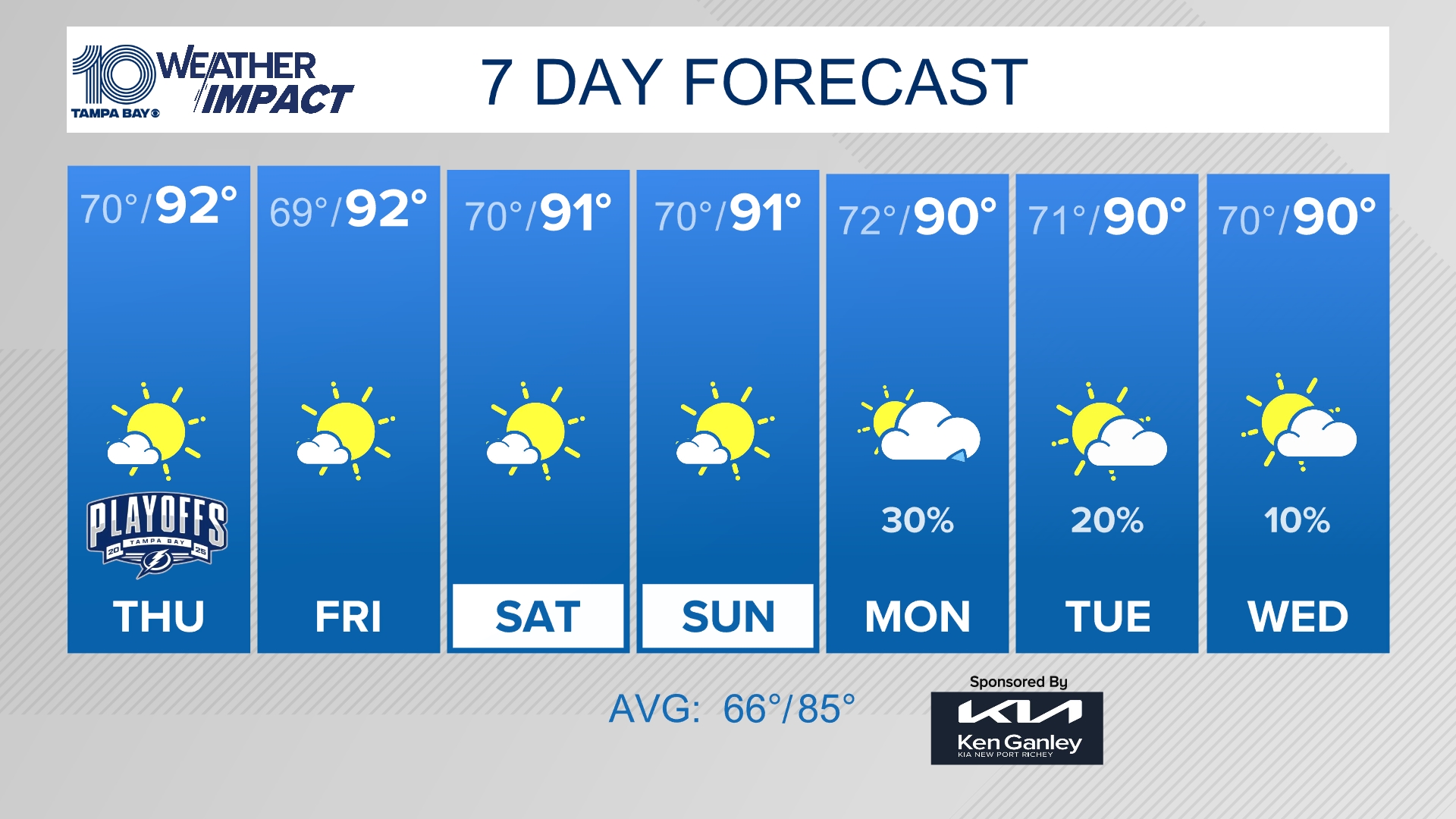 10News WTSP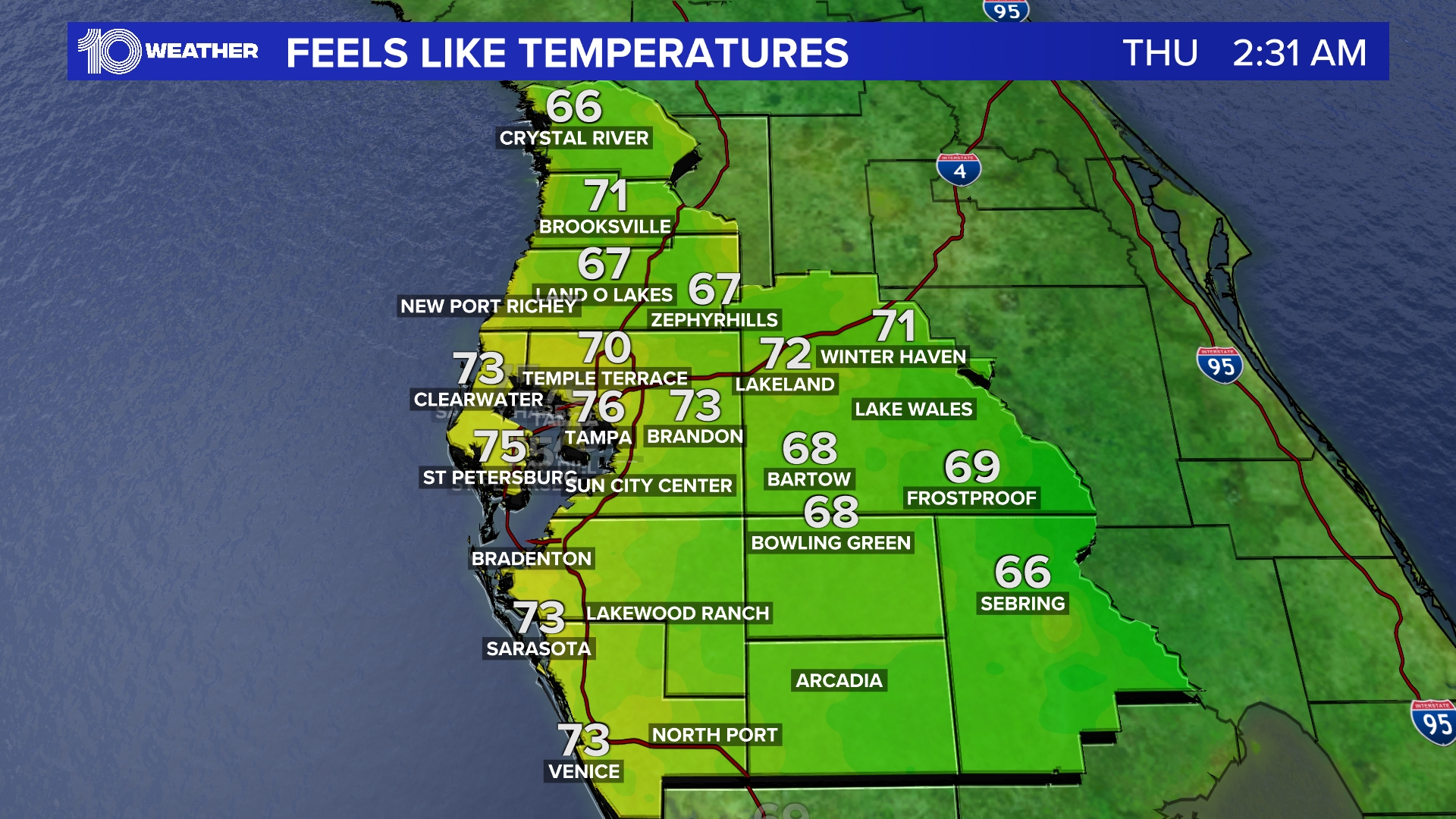 10News WTSP
• As you head out for your morning commute, check out our live blog for the latest traffic updates and road conditions across Tampa Bay.
• As we head into Martin Luther King Jr. Day weekend, excitement is high in St. Petersburg for the return of the high-stepping FAMU marching band at Monday's parade. The MLK Dream Big Parade features Bucs quarterback Jameis Winston as grand marshal. This weekend also brings some top hip-hop shows. For more MLK Day events around the Tampa Bay area, click here to find something near you.
• There's a big protest planned this weekend of the $3.2 billion Sabal Trail Pipeline, a 515-mile conduit for natural gas that when completed will snake through Alabama, Georgia and Florida. Its opponents in Florida hope to have the same success that protestors have had temporarily blocking the Dakota Access Pipeline in North Dakota. Craig Pittman explains what's happened and what's going to happen.
• Remember the tweet that St. Petersburg Mayor Rick Kriseman sent last year to presidential candidate Donald Trump banning him from the city? "I am hereby banning Donald Trump from entering St. Petersburg until we fully understand the dangerous threat posed by all Trumps," Kriseman sent out on Dec. 7, 2015. Well now Trump is the President-elect. So how's the mayor feeling about it these days? "It was tongue and cheek," Kriseman said. Read the story about the possible repercussions by Charlie Frago at tampabay.com.
• From the Tampa Bay Times editorial board: The city of Tampa has committed an avoidable legal, moral and public relations miscue with its arrests of volunteers feeding the homeless in a downtown park. Read the full editorial here.
• Our critic takes a look at Frida at the Dali — the first solo Frida Kahlo show in Florida, making accessible to many the original works rather than reproductions in books. It continues through April 17.
• What happens if St. Petersburg faces another sewage crisis during this year's rainy season? A consultant recently proposed that the city flush overflowing waste down underground using new injection wells St. Petersburg plans to build. It would be against state rules, but could be a better option than releasing waste into Tampa Bay again. The city, however, said that's not being considered. Charlie Frago breaks it down at tampabay.com.
• After a hectic holiday flying season, Times Business Columnist Robert Trigaux gives his two cents on the good, the bad, and the ugly among airlines.
• The federal government has fined a local nonprofit that advocates for lifting the Cuban embargo $10,000 in civil penalties. But the founder and president of the Alliance for Responsible Cuba Policy Foundation in Tampa, Albert A. Fox, Jr., said his organization did nothing wrong arranging the 2010 and 2011 trips to Cuba that resulted in the fines. Paul Guzzo explains what divides Fox and the U.S. government.
• Here are the top things to do today in Tampa Bay including comedian Billy Gardell of Mike & Molly and the Greg Billings Band.