• We should be in for drier and cooler forecast through the weekend, especially in the mornings, according to 10Weather WTSP. Highs today should be in the upper 80s, with lows in the upper 50s to lower 60s.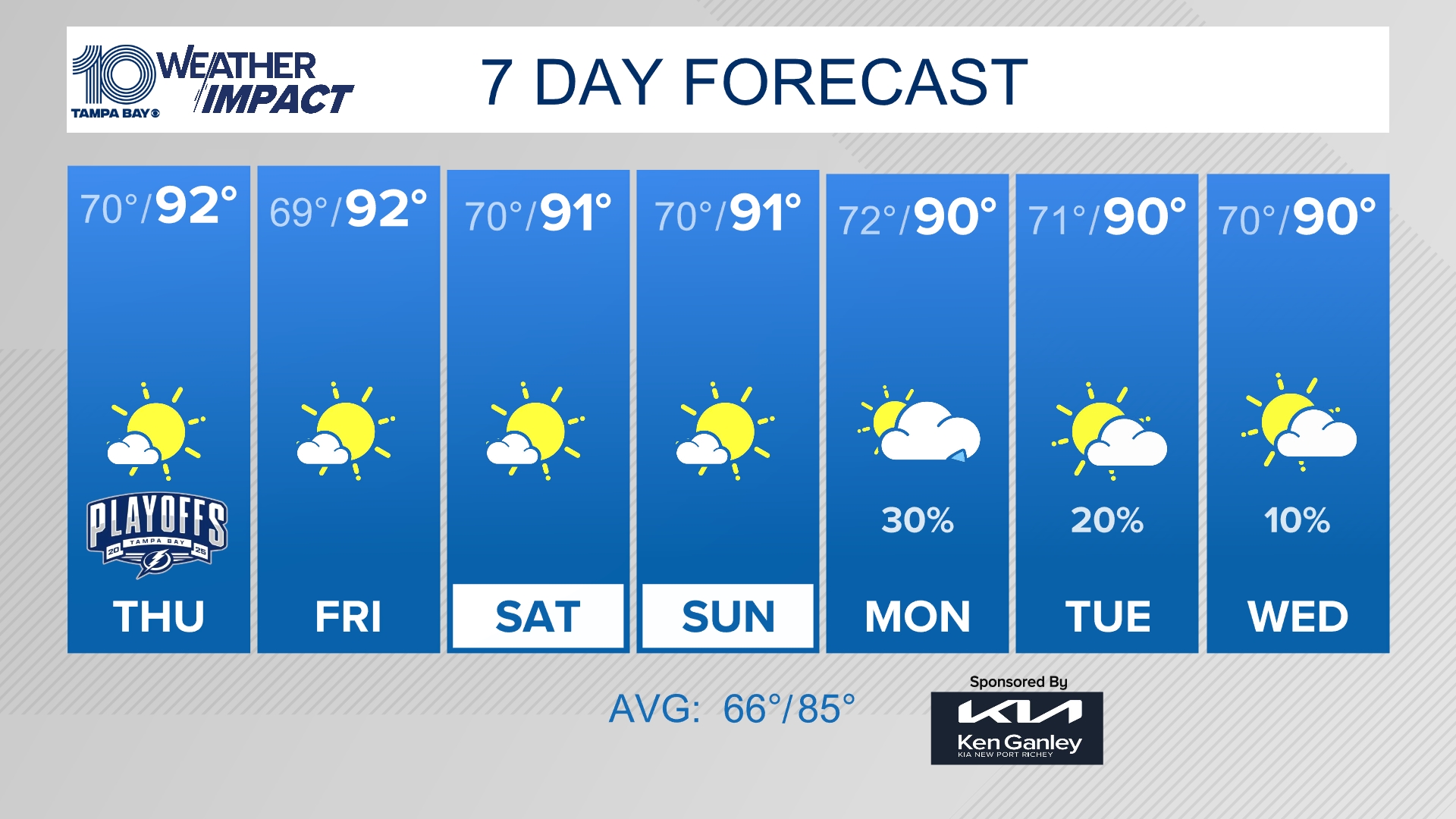 10News WTSP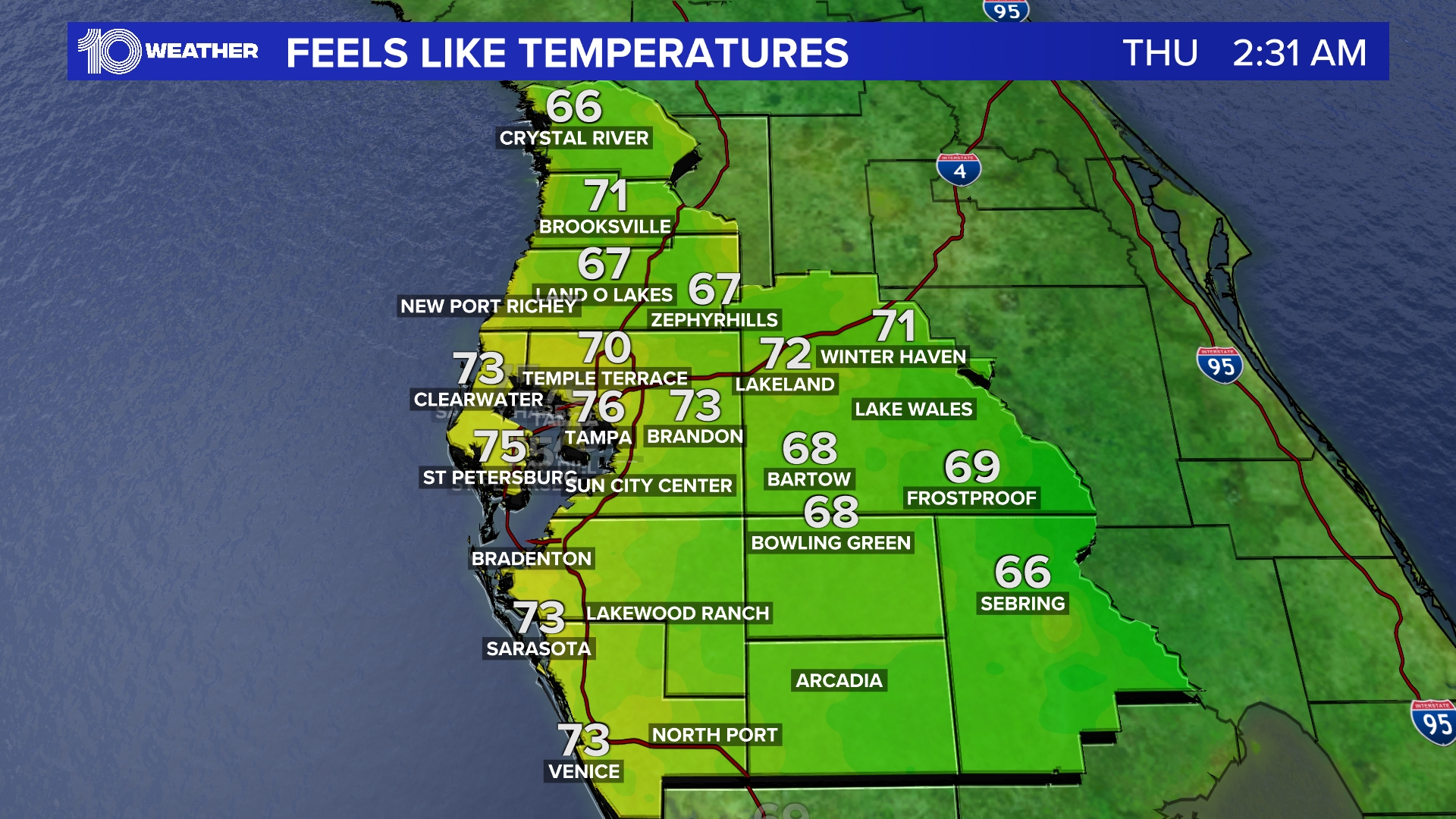 10News WTSP
• As you head out for your morning commute, check out our live blog for the latest traffic updates and road conditions across Tampa Bay.
The music world and his many fans are mourning Leonard Cohen, who died Thursday at age 82. Pop music/culture critic Jay Cridlin says Cohen's legacy extends far beyond Halelujah.
• Today is Veterans Day. Come along as we trace the path of a Purple Heart from a Florida flea market back to a fallen soldier's family.
• Howard Altman also tells the story of Thomas "T-Man" Brown, 63, Veteran Outreach Coordinator with Tampa Crossroads, who works tirelessly to find and assist homeless vets despite his own cancer battle.
• To show appreciation for local veterans and their families, Pinellas County is waiving the daily parking fees for all visitors at various county parks today. They include all county boat ramps, Fred Howard Park in Tarpon Springs, Sand Key Park in Clearwater and Fort De Soto Park in Tierra Verde.
• In honor of Veterans Day, there are a number of celebrations and observations today and this weekend, as well as free admission at many attractions for veterans and first responders. You can find them here
• Donald Trump campaigned with fiery rhetoric on immigration, national security and global trade, among other things. And he's repeatedly promised to deliver, outlining specifics for his first 100 days as president. PolitiFact examines seven of Trump's key promises for his first 100 days in office. Read the analysis here.
• Columnist Sue Carlton weighs in on how Florida voters were too smart to be kept in the dark as Amendment 1 — the so-called solar amendment — failed to get the needed 60 percent to become enshrined in our state Constitution.
• La Nina has arrived and could hang around through winter, government weather forecasters say. La Nina, the flip side of El Nino, is the periodic cooling of the central Pacific Ocean that affects weather patterns around the globe. Here's what that could mean for Florida and the Southeast.
• A well-known Tampa Bay foreclosure defense lawyer, Mark Stopa, is in trouble for a second time with the Florida bar based on allegations that he nearly cost two clients their homes and of generally boorish behavior in local courtrooms.
• In his first interview after winning the 13th Congressional District, former governor Charlie Crist told Tampa Bay Times reporter Charlie Frago that he texted President-elect Donald Trump. To read the story click here.
• A win today over Mississippi State would tie Alabama's Nick Saban with FSU's Bobby Bowden and Ohio State's Woody Hayes for the most ever as the No. 1 team, at 39. Matt Baker breaks down this weekend's college football games by the numbers.
• Before he takes the stage in St. Petersburg tonight, we talked to comedian Tracy Morgan and were delighted to find he is back to making us laugh after a 2014 traffic accident put him in a coma.
• Smell that smoke? RibFest is cooking in Vinoy Park and we have tips here on how to choose your 'cue wisely and still get in a good spot to see Huey Lewis and the News, the Doobie Brothers or country star Chris Young.
•Here are the top things to do today in Tampa Bay including news man Dan Rather giving a talk and a seafood festival in Tarpon Springs.
• We break down this week's pop culture winners and losers. The winner: Prince Harry, 32, officially confirmed his relationship with 35-year-old Suits actor Meghan Markle while condemning those who have harassed Markle in the press and on social media. The loser: The post-election Internet, which has become a pretty scary place.