• Expect a sunny but cool start to the day, which will warm to highs in the low 80s, according to10Weather WTSP. Lows could dip into the mid-50s overnight.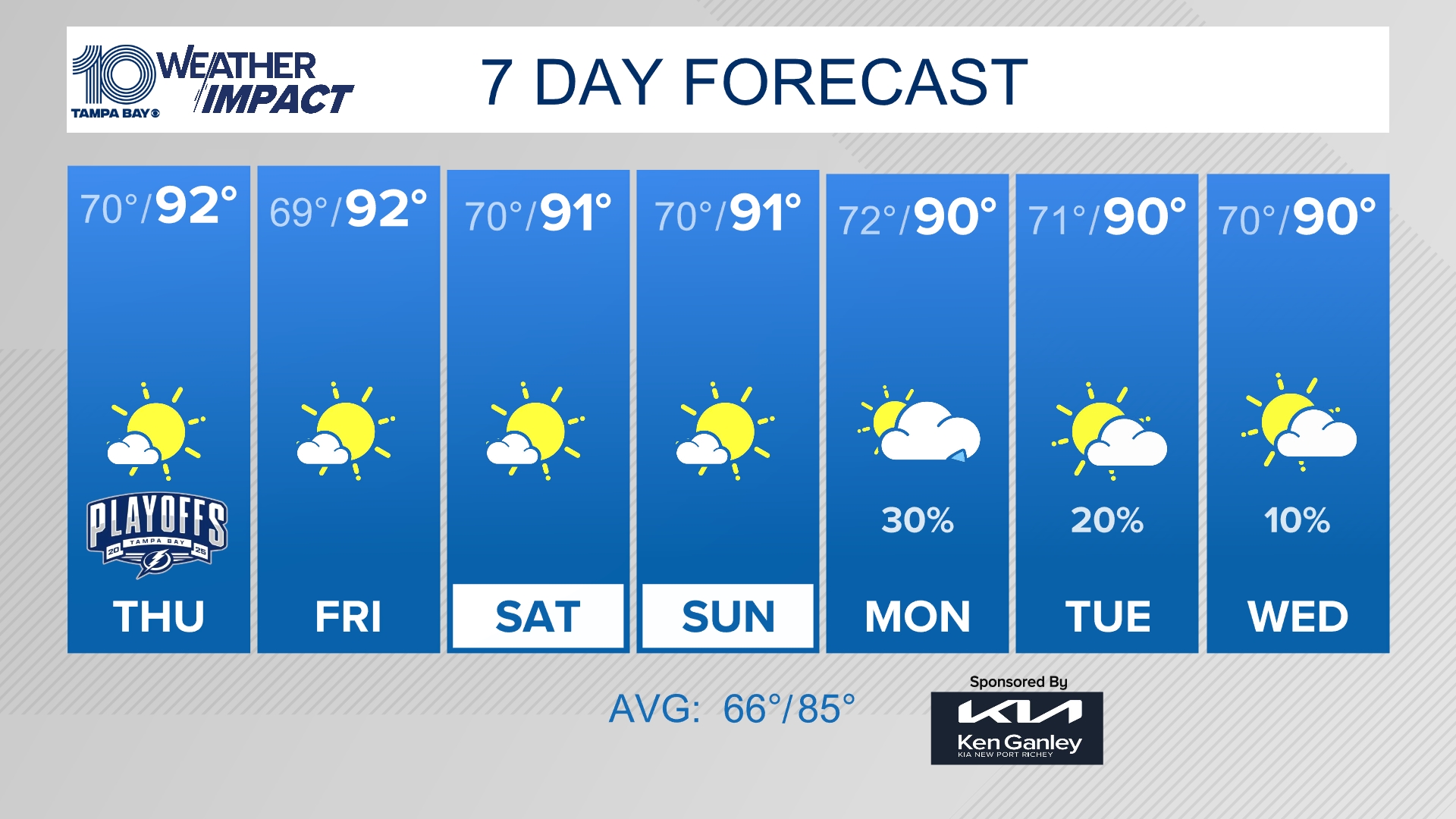 10News WTSP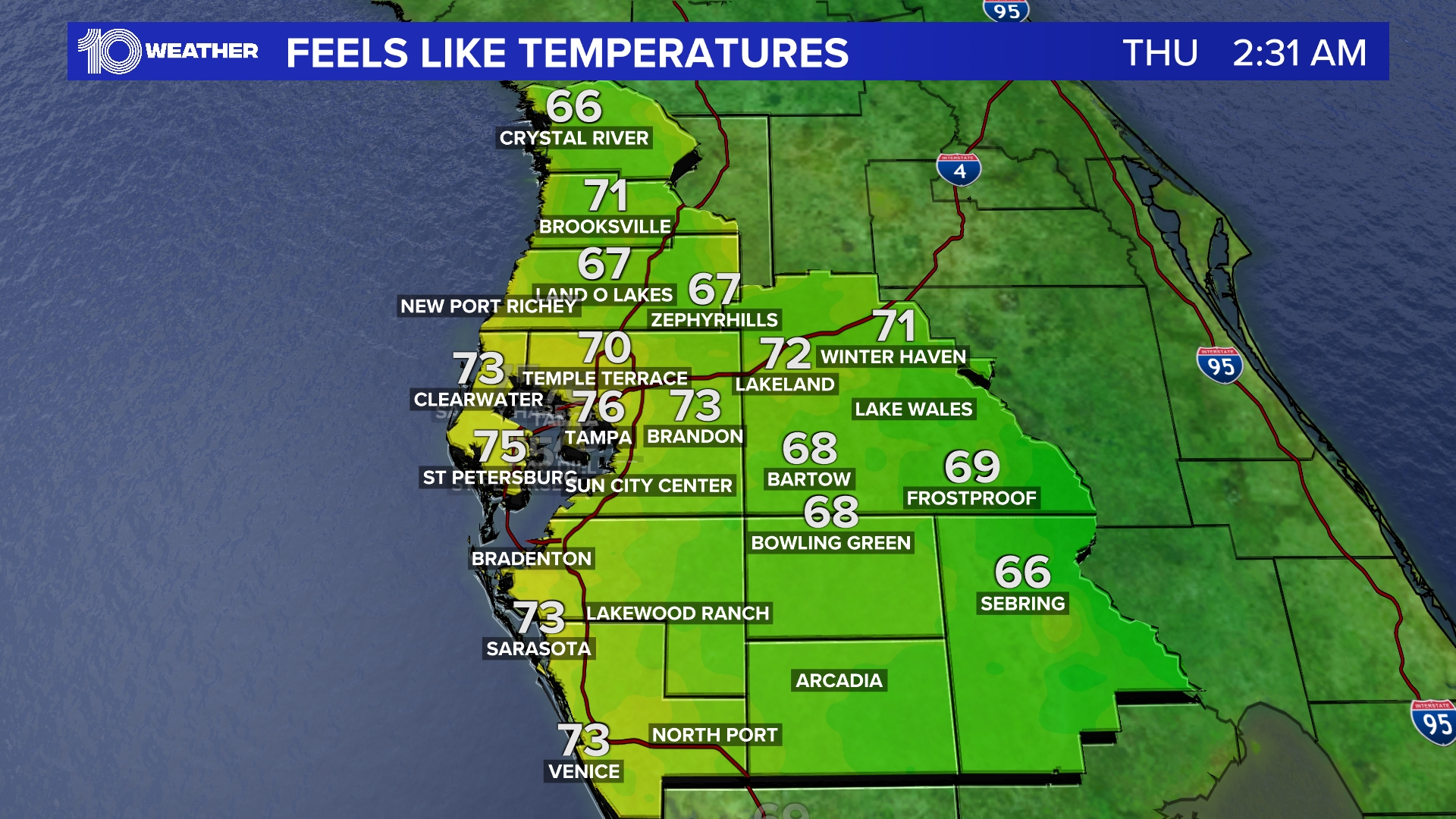 10News WTSP
• As you head out for your morning commute, check out our live blog for the latest traffic updates and road conditions across Tampa Bay.
• Gov. Rick Scott insisted Thursday he is not interested in a position with Donald Trump's administration, though he told the president-elect in a meeting in New York that he would help "rewrite Obamacare" and "redesign the government." "I'm staying in Florida," Scott said on Fox News when asked about a Cabinet job with Trump.
• One of the more unique concepts in grocery stores is 365 by Whole Foods, which features tons of pre-made food and healthy organic options at more affordable prices. Retail reporter Justine Griffin recently toured one during a visit to Seattle. No stores are planned for Tampa Bay currently, but one is coming to Gainesville next year.
• The head of the University of South Florida new Center for Virtualization and Applied Spatial Technologies has been stripped of his leadership duties. The move came after a Tampa Bay Times story revealed that Herb Maschner was accused of sexually harassing a grad student at Idaho State University, where he worked before getting hired at USF.
• From the Times editorial board, St. Petersburg College president Bill Law announced his retirement this week, a surprise announcement that means SPC trustees will have to find someone special to build upon his good work.
• With voters soundly defeating any effort to open the door to possible increases in the height and density of buildings, Treasure Island city officials don't have answers on how to generate more revenue for infrastructure needs. Six referendum questions — several aimed at giving developers in specific areas of the city the ability to request increases in height and density — were defeated in the Nov. 8 election.
• Had this monumental presidential election gone the other way — the way a whole lot of people across America thought it would — right now there would be some serious eye-rolling going on, Sue Carlton writes. If the protests that have played out in cities across America were about Hillary Clinton winning — or more specifically, Donald Trump not winning — a lot of people would look at those chanting crowds waving their signs and think: Get over it already. You lost. Move on with your life. But, she writes, it's an American right.
• Can Florida secure the SEC East title? Will RB Dalvin Cook break Florida State's career rushing record? Matt Baker guides you through the college football games to watch this weekend.
• Our food writers are ready for Thanksgiving. Are you? Check out our food and dining page, which we will update all day with nine different stuffing recipes. We also share our Taste Test on butternut squash soups and offer creative ways to dress up side dishes of corn, parsnips and sweet potato spoonbread.
• Tony Dungy and his wife Lauren began fostering children over 30 years ago, when he was a young defensive coordinator for the Pittsburgh Steelers. The Dungys now have 10 children, seven of whom are adopted. Dungy appeared Wednesday to announce a new statewide campaign aimed at getting children into permanent homes.
• Here are the top things to do today in Tampa Bay, including comedian Craig Robinson (The Office, Hot Tub Time Machine) and the new Winter Village in Curtis Hixon Park, which opens today with ice skating, pop-up shops and a cafe selling hot chocolate and roasted chestnuts.
The term "tip-jar bell" seems to denote delicate tinkling chimes, like an angel earning its wings in It's a Wonderful Life. But the peal of the hefty, 740 pound, cast-iron bell hanging behind the bar at Gaspar's Grotto in Ybor City is something you feel in your fillings. Christopher O'Donnell explains how the bell is ringing up donations for Shriners.
• Who are this week's pop culture winners and losers of the week? Move over David Beckham, we have a new Sexiest Man Alive: The Rock. Meanwhile, the loser is New Balance, which got caught up in a PR storm this week.
• In case you missed it: Tampa Bay Lightning star Steven Stamkos was flying high with a hot start to the season under a new contract, until a knee injury sidelined him for four months. Sports columnist Martin Fennelly writes about the personal side of the setback for a player who stayed with the Lightning, for less money, in the name of team and title and a town he loves.