Catching you up on overnight happenings, and what you need to know today
• It will remain unseasonably warm today, with highs in the 90s, according to 10Weather WTSP. Afternoon rain chances increase to about 40 percent.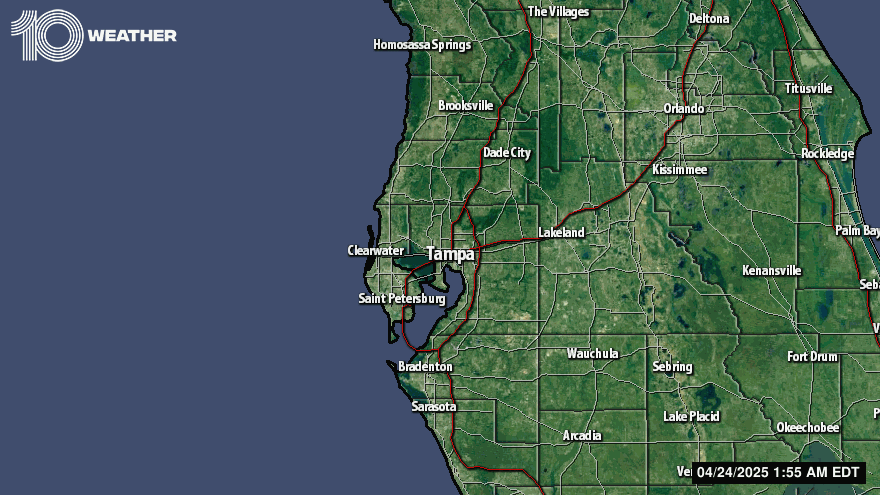 [WTSP]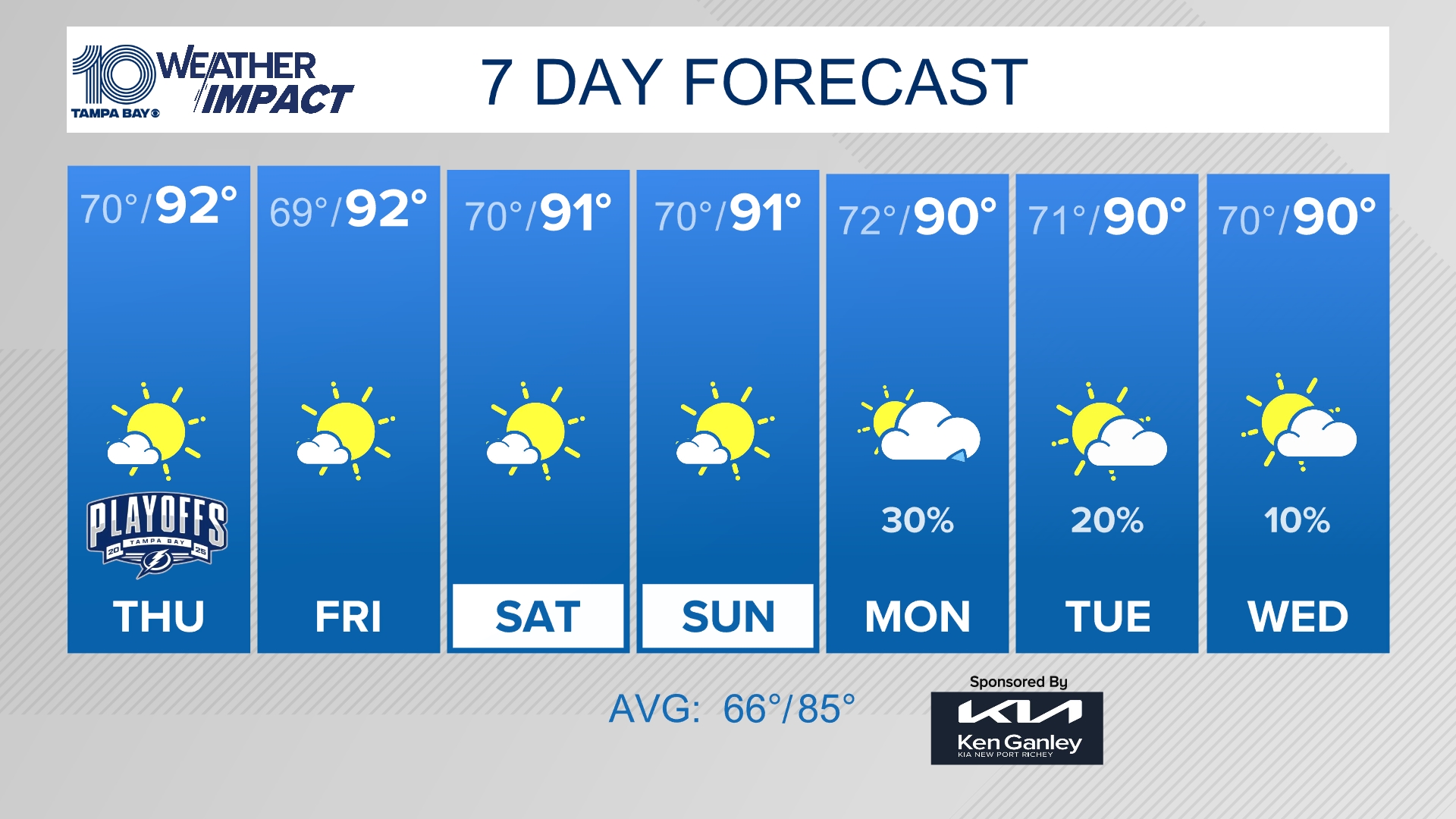 10News WTSP
• As you head out for your morning commute, check out our live blog for the latest traffic updates and road conditions across Tampa Bay.
• With the annual Medicare open enrollment period set to start Sunday, a Tampa Bay Times special report tells you what you need to know about health care coverage, drug plans and more. The package allows you to compare premiums, deductibles, copays and other factors as you prepare for 2018. Also, health and medicine writer Justine Griffin reports on changes in Medicare Part B coverage that could affect millions of Floridians.
• It sounds sort of like a mass of crickets. A high-pitched whine, but from what? It seems to undulate, even writhe. Listen closely: There are multiple, distinct tones that sound to some like they're colliding in a nails-on-the-chalkboard effect. The Associated Press has obtained a recording of what some U.S. Embassy workers heard in Havana in a series of unnerving incidents later deemed to be deliberate attacks. The recording, released Thursday by the AP, is the first disseminated publicly of the many taken in Cuba of mysterious sounds that led investigators initially to suspect a sonic weapon.
• The Tampa Bay area has a long history of local governments jockeying to control sources of water, but not water into which people have pooped. That could change. Tampa and Hillsborough County both want to take reclaimed water — essentially, highly treated waste water that's nearly pure enough to drink — and put it to a new use. For Tampa, this would mean taking several extra steps to purify the water further and adding it to its drinking water supply, something already done from California to Israel.
• Older Florida consumers have lodged 8,469 complaints with the federal Consumer Financial Protection Bureau since the agency began in 2011. That's second in volume to the 10,986 coming from California, a state with nearly twice the population. What's, by far, the No. 1 complaint in Florida? Find out more at tampabay.com/business.
• St. Petersburg City Council candidates Brandi Gabbard and Barclay Harless, who are vying for the District 2 seat, are set to appear at the Suncoast Tiger Bay meeting at noon Friday at the St. Petersburg Yacht Club, 11 Central Ave. Follow Divya Kumar at @divyadivyadivya for updates.
• President Trump will scrap subsidies to health insurance companies that help pay out-of-pocket costs of low-income people, the White House said late Thursday. His plans were disclosed hours after the president ordered potentially sweeping changes in the nation's insurance system, including sales of cheaper policies with fewer benefits and fewer protections for consumers.
• D.J. Reyes served as a top Army intelligence officer in combat zones across Iraq and Afghanistan. When he retired, a doctor found scar tissue on his lungs, evidence of long-term respiratory problems. Now Reyes is one of nearly 120,000 people who have registered with the Department of Veterans Affairs because of health problems they blame on their exposure to burn pits — the military's crude, low-tech method for disposing of trash in war zones.
• Have a hankering for deer meat? Arby's has announced it will serve venison sandwiches for a limited time next week.
Here are the top things to do today in Tampa Bay including country duo Florida Georgia Line performing with rapper Nelly, and Tampa Theatre celebrating Friday the 13 with showings of, you guessed it, Friday the 13th.