Showers are possible Friday, but expect a partly cloudy day, with temperature highs in the low 90s, according to 10Weather WTSP.
• Tampa's TECO streetcar will begin running weekdays at 7 a.m. on Monday, a change designed to grab commuter customers among the growing number of Channel District and other downtown high-rise dwellers. Read more at tampabay.com.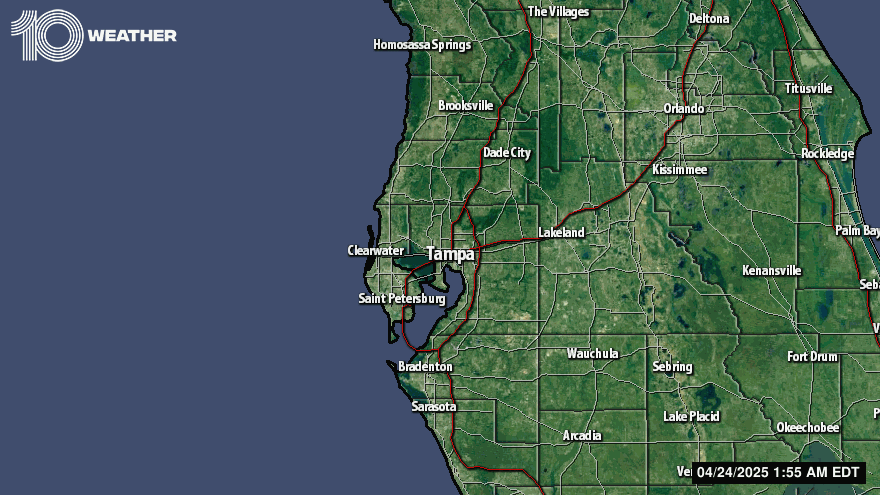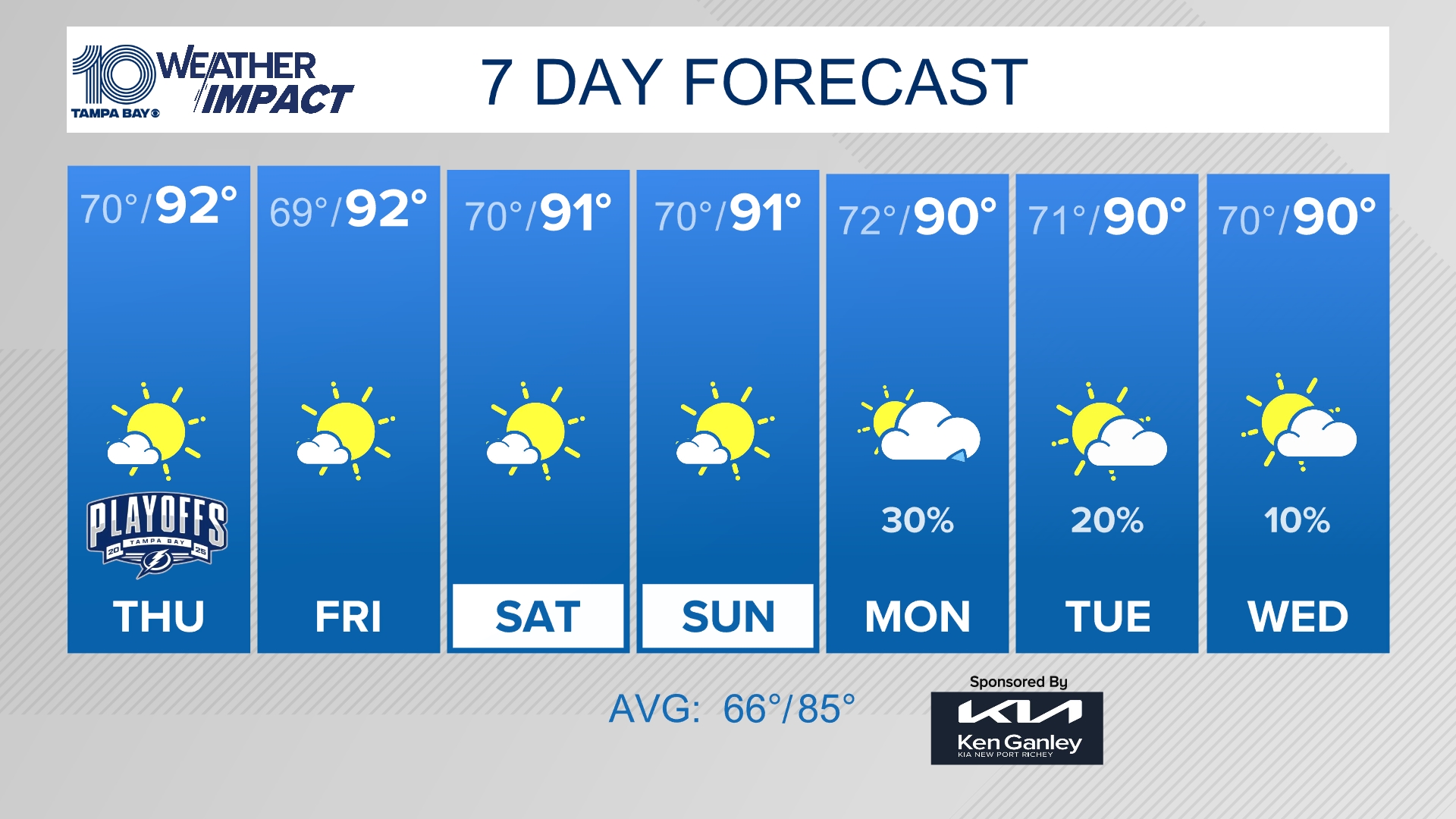 10Weather WTSP
• This week's announcement that developers led by Tampa Bay Lightning owner Jeff Vinik want to demolish Channelside Bay Plaza was latest dose of bad news for large retail facilities launched in Tampa Bay in the early 2000s. Two facilities—St. Petersburg's BayWalk and Tampa's Hyde Park Village—have reinvented themselves and seem to be on the upswing. Another, Centro Hybor, has become occupied by more office dwellers. But Channelside looks to be potentially doomed. So, what happened to all these centers?
• One of the biggest challenges in transforming part of downtown Tampa for Jeff Vinik and his team is that the area has little history. It's not like Ybor City, which has tons of it. That part of downtown only really started stirring in the 1980s, and a lot of it is now obsolete or gone. See how Vinik's real estate leader, James Nozar, and others think the challenge can be overcome by reading Tampa Bay Times business reporter Justine Griffin's story later this morning at tampabay.com/money around 9 a.m.
• For the second time since the previous Bayfront Medical Center gave up its independent status in 2012, the company that owns it looks to be up for sale. This isn't what Bayfront was looking for when it looked for security by selling to a larger company, says Times business columnist Robert Trigaux. Read his full column this morning at tampabay.com/money. The column should be online by 10 a.m.
• After two years of negotiations between Dunedin and the Toronto Blue Jays, there finally appears to be an agreement over a spring training home. The stadium and training facilities would remain split, but the city and team would partner with the county and state to spend about $81 million to upgrade both. In exchange the team would agree to stay another 25 years. The article should be at tampabay.com/sports about 8:30.
• As Busch Gardens' Howl-o-Scream opens tonight for scare season, we take a look at what's in store there, as well as other theme parks, attractions and elaborate local haunts lurking out there. Take a look (if you dare) at what's coming over the next month for Halloween season, from kid-friendly to downright creepy.
• The St. Petersburg grillmaster known as Dr. BBQ is arguably the most famous food celebrity Florida has. You've seen him on Food Network's Chopped Grill Masters. He has won more than 300 barbecue competitions and hobnobs with folks like Justin Timberlake and Guy Fieri. But you likely wouldn't recognize him out of context and that's how he likes his fame — low and slow, just like his pulled pork.
• Sure it's only September but are you ready for Oktoberfest? It's already underway, and we hoist a stein in salute to the dozen Oktoberfest celebrations of various flavors spread across Tampa Bay in the coming month, so you can shout, "Prost!" like a pro.
• Your daily dose of cute: Tampa's Lowry Park Zoo has announced the birth of a bouncing baby rhino and we have the pictures.
• Here are the top things to do today around Tampa Bay, including country star Toby Keith, a Tampa Bay Fashion week runway show and a horror film convention.