• Rain chances are lower Friday, with partly cloudy skies, and highs in the upper-80s, according to 10Weather WTSP.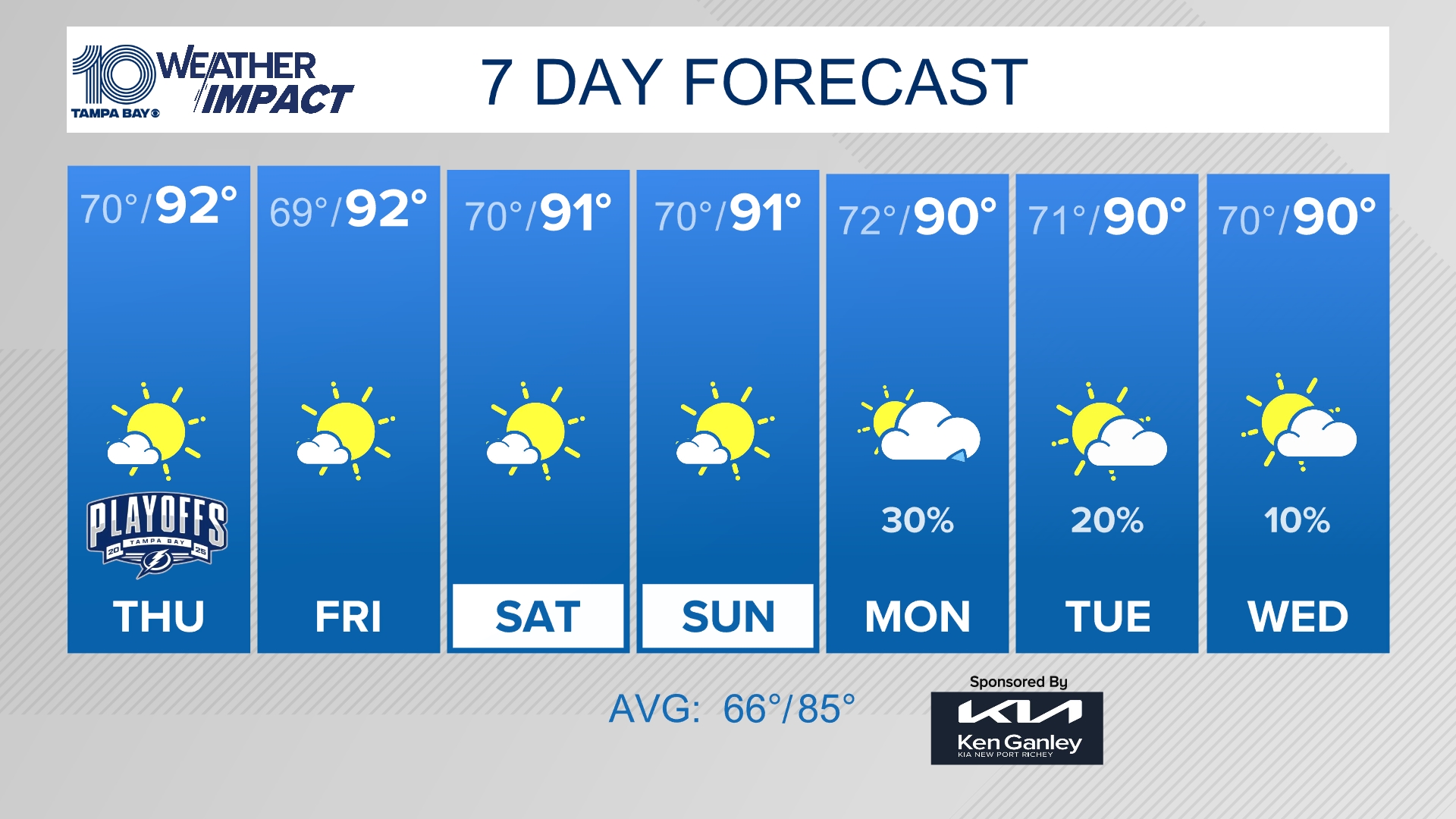 10News WTSP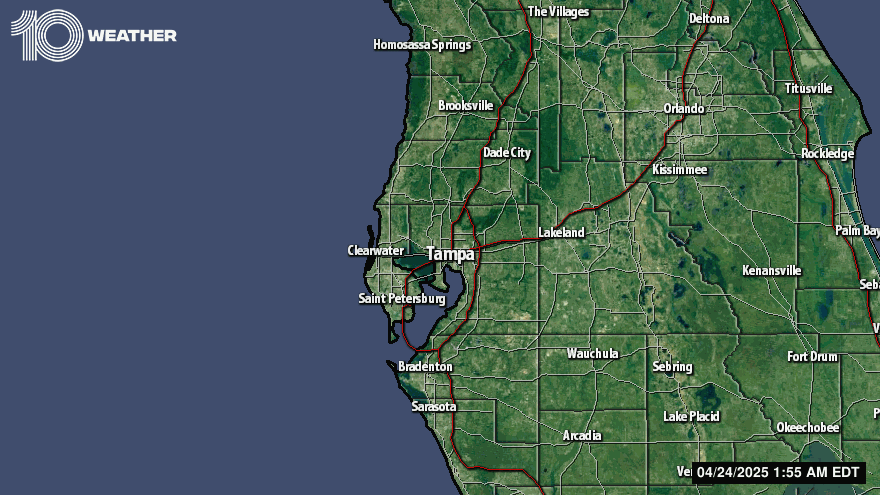 10News WTSP
• As you head out for your morning commute, check out our live blog for the latest traffic updates and road conditions across Tampa Bay — including a pedestrian crash that has closed southbound lanes on Interstate 75 in Tampa.
• President Barack Obama will be among the world leaders who will speak this morning at the funeral for former Israeli Prime Minister and President Shimon Peres. Despite seemingly little in common, the two hit it off when they first met, when Obama was still a junior senator on the rise, and in response to the death of Peres Obama released a statement that was unusually long and personal. The U.S. delegation will also include members of Congress from both political parties as well as former President Bill Clinton.
• Perhaps a surprising guest at the funeral will be Mahmoud Abbas, the president of the Palestinian Authority, who announced Thursday that he would attend the funeral, putting him in proximity to Prime Minister Benjamin Netanyahu of Israel when the two have been jousting over who is to blame for their failure to sit down and talk.
•After a difficult season, Rays starter Chris Archer can at least say he won't be a 20-game loser. Archer avoided the 20th loss he didn't care much about and reached the 200-inning milestone he did in the Rays' 5-3 rain-delayed win over the White Sox on Thursday.
• A Super Bowl-sized audience tuned in Monday night to watch two presidential candidates duke it out on a debate stage inside an auditorium on Long Island. Two more presidential candidates were locked out, forced to watch it on television like regular voters while the mass media pretended they didn't exist: Gary Johnson and Jill Stein. Neither have much chance of winning the Nov. 8 election, experts say, but both could have an outsized effect on the outcome, especially in Florida. Read Josh Solomon's story this morning on tampabay.com.
• As debate about free speech on campus heats up at colleges across the country, Eckerd College in St. Petersburg is stepping into the fray. The school has adopted a statement that underscores a commitment to free speech in a time of tumult, when students concerned about injustice and inclusion are making waves for voicing their demands.
• Hurricane Matthew strengthened into a strong Category 2 storm overnight, and is battering the Caribbean islands with heavy rains and whipping winds. The storm is forecast to continue west before taking a northerly turn, but its current path could still have it skirting South Florida.
• Three weeks ago, Walmart got some bad publicity in the Tampa Bay area when people began sharing on Facebook that they found expired goods — including baby formula — on local store shelves. Walmart said the items would be removed, but Tampa Bay Times reporters kept checking in on local Walmarts to see how they did. The results weren't always positive. Read business reporter Justine Griffin's full column this morning.
• It was a night for deeply personal revelations, as candidates seeking state House seats representing parts of Pinellas County spoke at a forum on substance abuse and mental health. Then political newcomer Jennifer Webb, a Democrat challenging Republican incumbent Rep. Kathleen Peters, told the packed room at the Operation PAR campus why she decided to run for the District 69 seat.
• From the Times Editorial Board: Bernie McCabe, the longtime state attorney for Pinellas and Pasco counties, is not a prosecutor to whom a "soft on crime" label would ever stick. He never before had appeared at a parole hearing in favor of the convicted. But in Timothy Kane, a Pasco man imprisoned for life at age 14, he saw an exceptional case that prompted him to take an exceptional step. Read more at tampabay.com/opinion.
• The last year or so has been a minefield of scandals in the business world. From Takata to Volkswagen to now Yahoo and Wells Fargo. Business columnist Robert Trigaux ranks the latest in business scandals in a column that will publish late this morning at tampabay.com/business. See what scandal he ranks the worst of the bunch.
• He was the point guard on a USF basketball team that beat a nationally ranked Florida State team two decades ago. Today, he is a major bank's regional president who is an emerging ambassador for Tampa Bay and a business leader on the rise. Read an in-depth profile of USF alum and business sparkplug Brian Lamb, which will be published around 8:30 a.m. at tampabay.com/business.
• It helps that Tony Dungy has famous friends because the former Bucs coach is bringing comic Jeff Foxworthy and Christian superstar Michael W. Smith to Tampa next week to help out his favorite charity at a benefit at the Straz Center.
• Busch Gardens Howl-O-Scream turns down the lights tonight and turns up the scares. We sent our intrepid reporter into the fog to let you know what to expect at the scare fest this year.
• The world's fastest powerboats return to Clearwater Beach today for the eighth annual Super Boat National Championship and Festival running this weekend. We've got a preview here of the coming parties, fireworks and of course the big race on Sunday, where thousands will ine the beach to watch these racing machines — some costing more than $1 million, and capable of speeds in excess of 150 mph.
• Here are the top things to do today in Tampa Bay, including the Florida Orchestra opening its season with a crowd favorite: Beethoven.