• Today will start a warming trend that will continue through the week, according to 10Weather WTSP. We will see a mix of sun and clouds through the afternoon with a high near 80 and a low of 65 tonight. A few showers could be possible.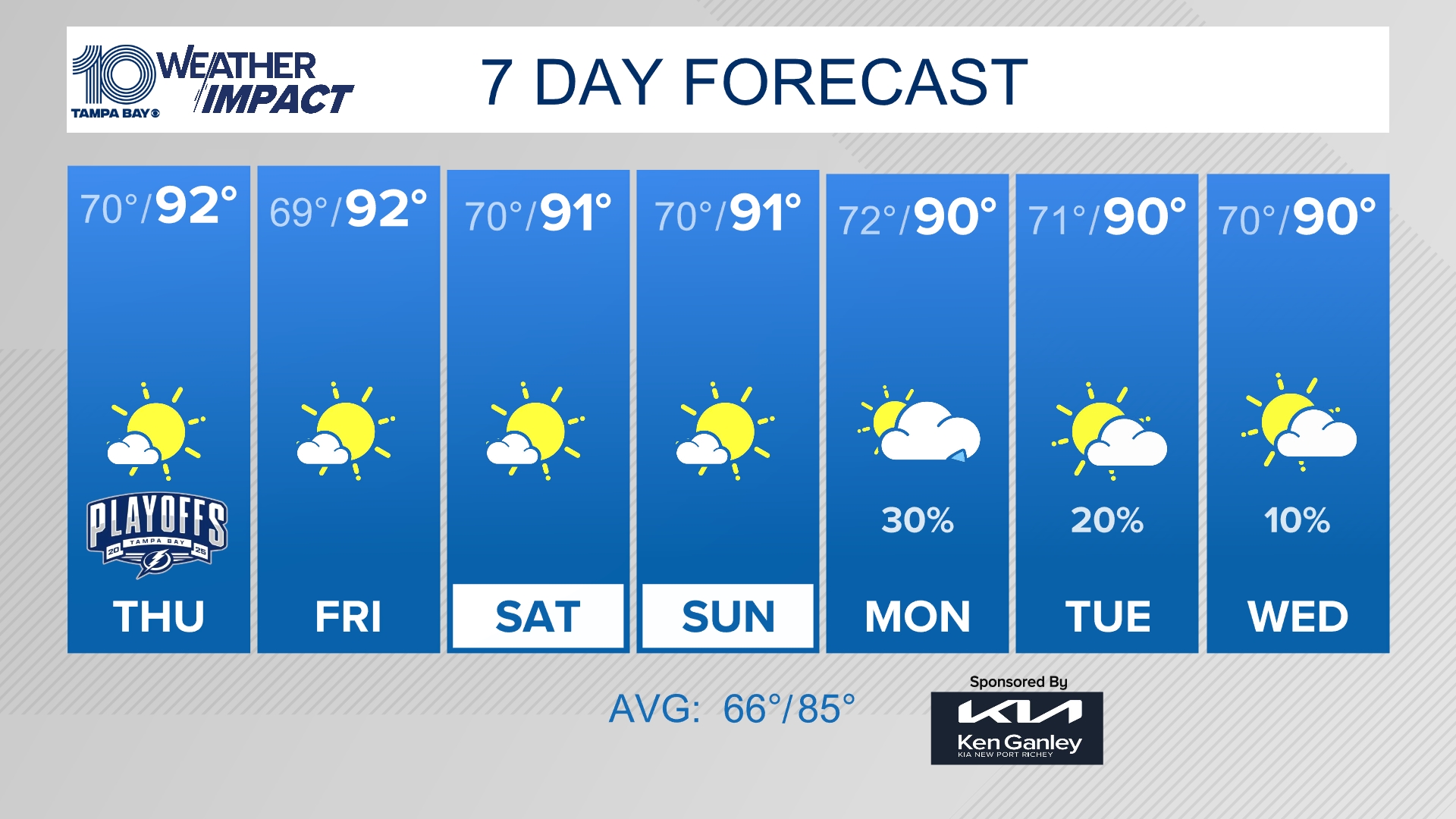 10News WTSP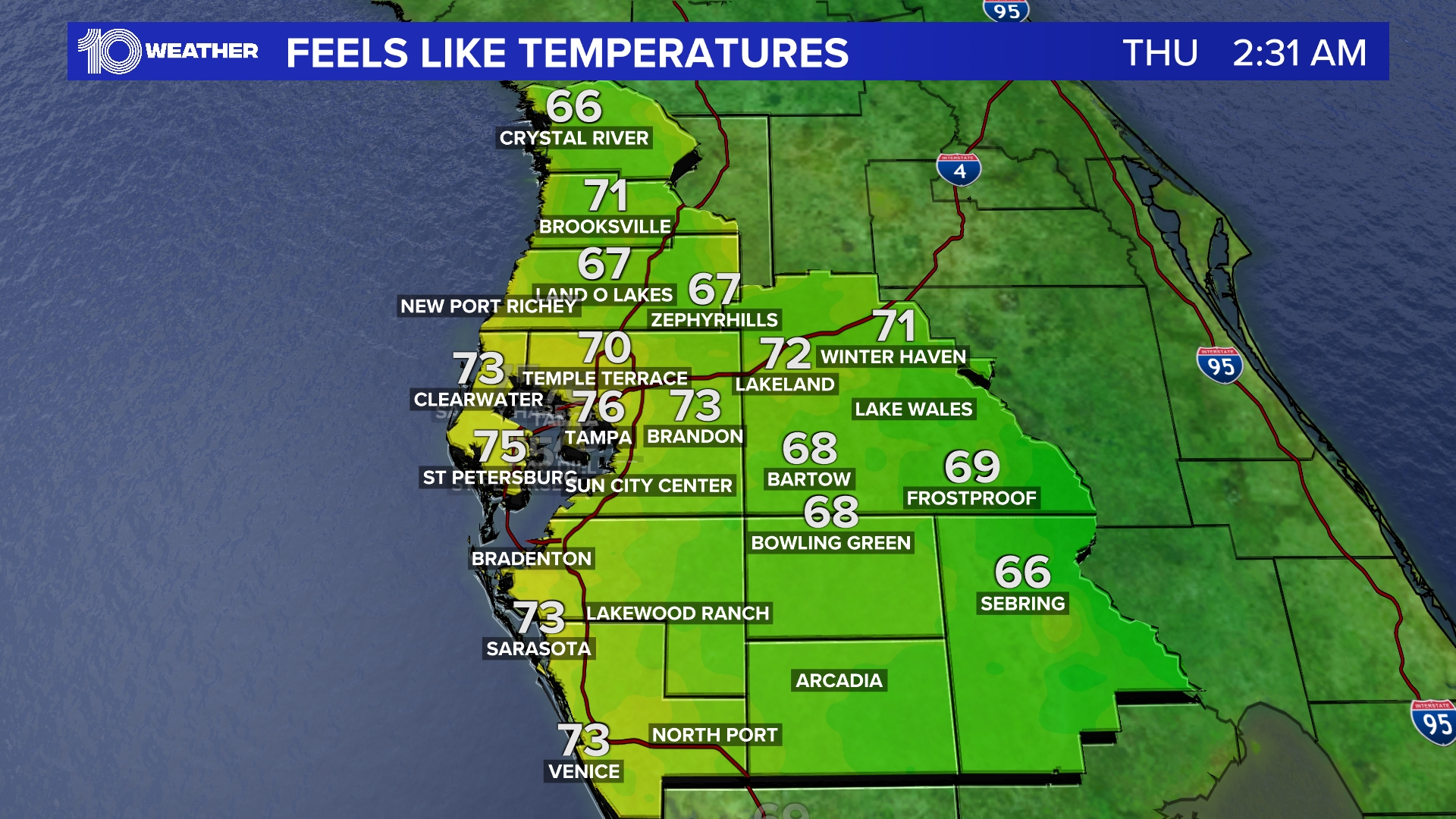 10News WTSP
• As you head out for your morning commute, check out our live blog for the latest traffic updates and road conditions across Tampa Bay.
• The first commercial flight to Havana in five decades departs this morning from Tampa International Airport. Times staff writer Paul Guzzo will report live from the Southwest Airlines flight, a 1-hour, 15-minute ride into history. Read his report this afternoon at tampabay.com.
• Now that USF has hired Charlie Strong as head football coach, take a look at some of the coaches who could be joining his staff. One possibility: quarterbacks coach Shaun King, who is friends with Strong.
• Are you getting a bunch of gifts this holiday season from charities urging you to donate? Address labels. Calendars. Pens. Those are designed, of course, to get you to donate, but it's wise to use caution. Read Times senior correspondent Susan Taylor Martin's story this morning at tampabay.com/business.
• The crowd erupted at Raymond James Stadium on Sunday, at ear-splitting decibels, when safety Keith Tandy intercepted the Saints' Drew Brees near midfield with 57 seconds remaining in the game to preserve the Bucs' 16-11 victory, their fifth in a row. The Bucs are tied with Atlanta atop the NFC South. But the Falcons hold the tiebreaker, so the Bucs move into the No. 2 wild-card position, just ahead of Washington for the final playoff spot.
• There's a new high-profile restaurant out in Mount Dora. It's called 1921 by Norman Van Aken, the influential 65-year-old chef considered to be one of the fathers of Florida cuisine. Find out how many stars Times restaurant critic Laura Reiley gives to 1921. Also at tampabay.com/food: If you go to Mount Dora to check out Van Aken's restaurant, make a day of it with stops at some other foodie spots.
• Next year, state officials will do something they haven't done in 20 years. What is that? Essentially, they'll start drafting major changes to Florida's Constitution. For a rundown of what's at stake, go to tampabay.com.
• Here are the top things to do this week in Tampa Bay including the snow play in Largo and Jingle Ball bringing Pitbull and pop stars DNCE featuring Joe Jonas to the Amalie Arena.
• Nominations for the 74th annual Golden Globe will be announced this morning. Check tampabay.com to see which movies and TV shows get a nod from the Hollywood Foreign Press Association for potential Oscar momentum. The Golden Globes will be presented Jan. 8.
• Colleges and universities have become increasingly dependent on adjunct faculty to get by in tough economic times. But those adjuncts, who often have multiple degrees and years of teaching experience, make fast-food wages. Compared with the statewide average, Hillsborough Community College pays low per-class rates to its thousand-plus adjuncts. Read about their recent huge victory: the formation of the first adjunct union in the state.