• Today won't feel much like December, with a high in the mid 80s that might tie a record set in 1933, according to 10Weather WTSP. Rain chances will be low, only 20 to 30 percent. Temperatures remain in the low 80s until Friday when we cool down to a high only in the lower 70s.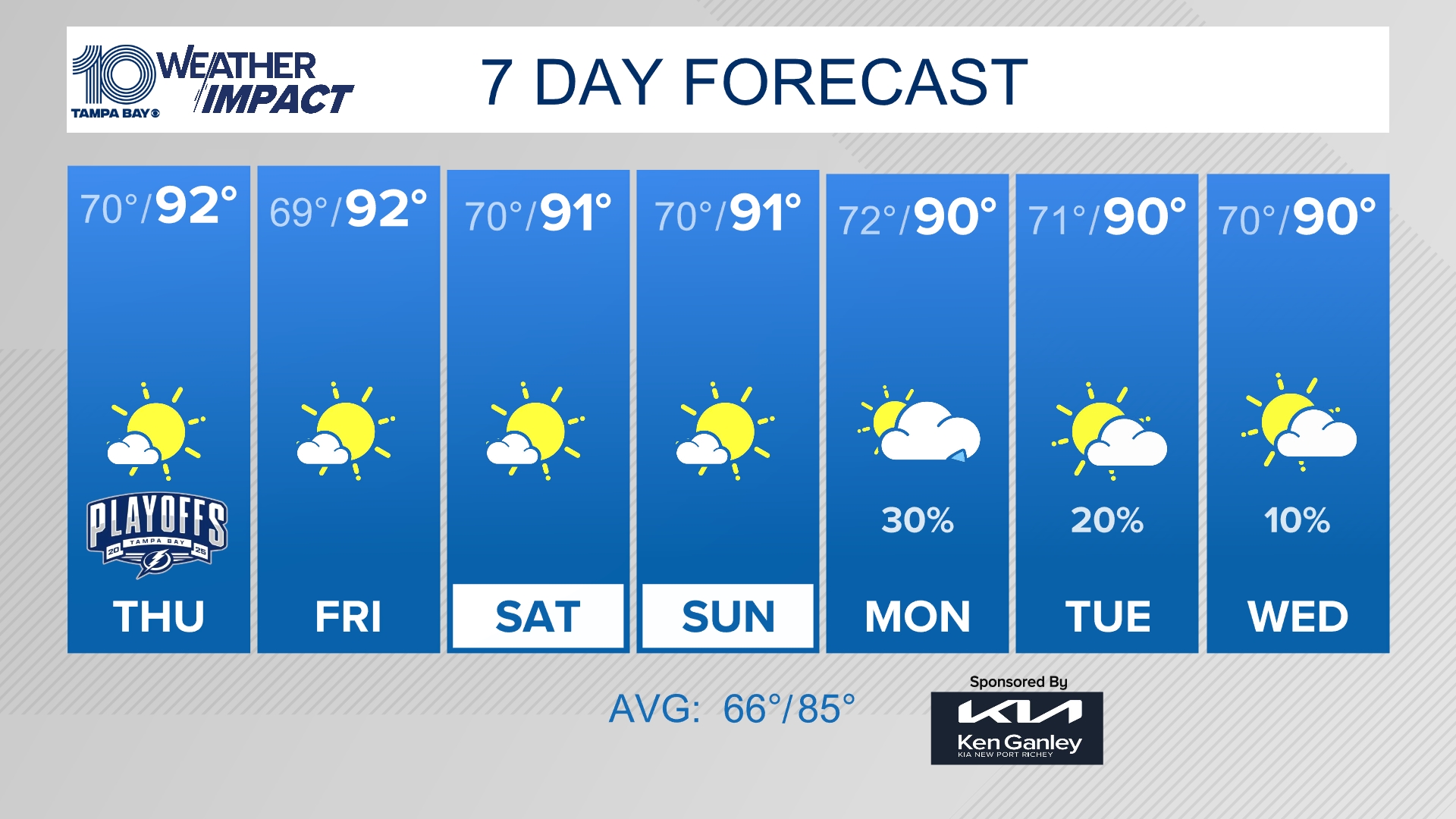 10News WTSP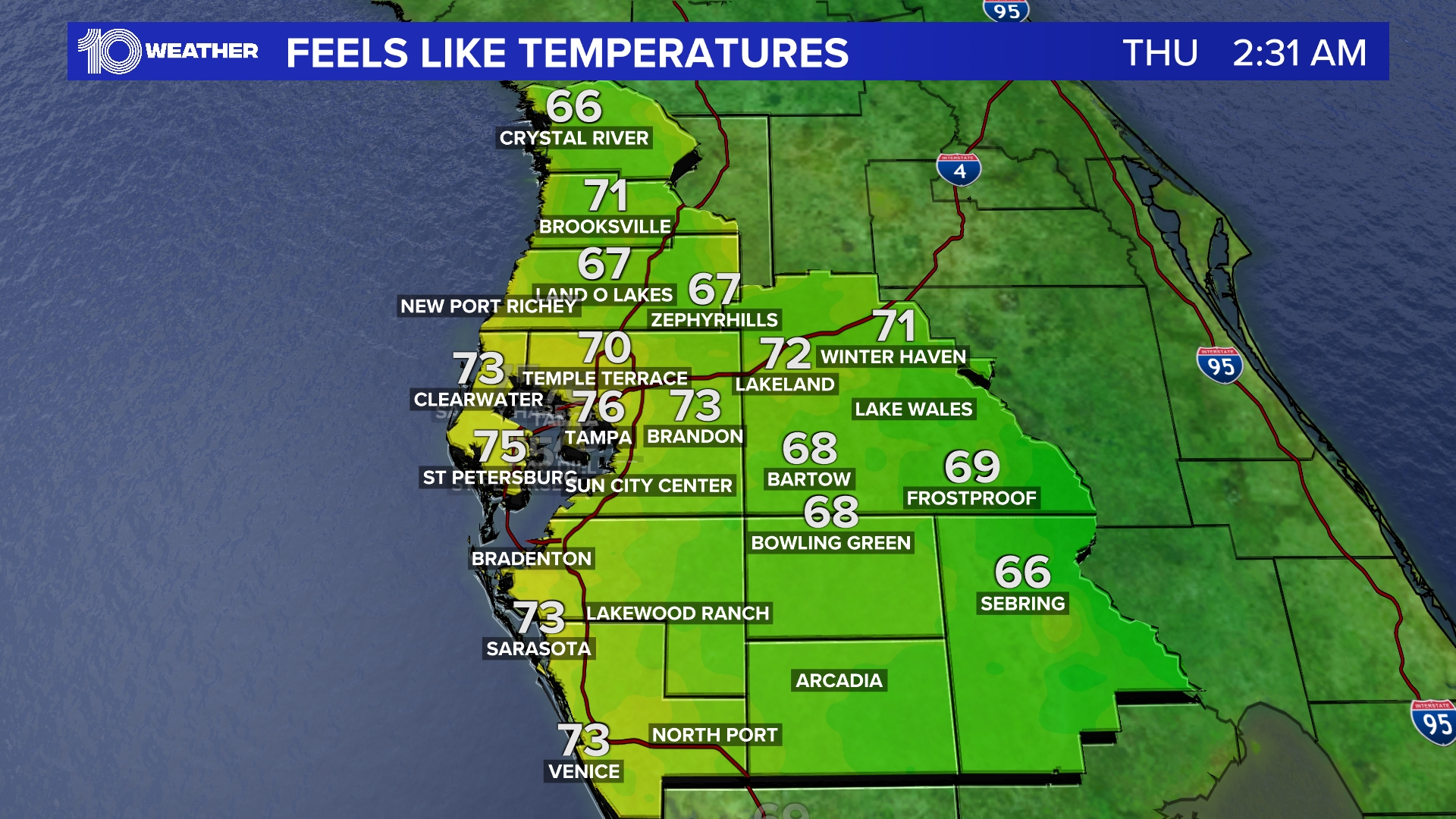 10News WTSP
• As you head out for your morning commute, check out our live blog for the latest traffic updates and road conditions across Tampa Bay.
• The 538 electors in the Electoral College are expected to vote today to seal the election of Donald Trump as the nation's 45th president. In Florida, the electors' meeting will be held at 2 p.m. in the newly remodeled state Senate chamber in Tallahassee and will be chaired by Secretary of State Ken Detzner, the state's top elections official. Capitol police will be ready for anticipated protests. Follow Tallahassee bureau chief @stevebousquet for live coverage.
• He lost a fumble. He threw three interceptions. For goodness sakes, he head-butted a linebacker, drawing a penalty and likely costing his team a touchdown. Buckle up, Bucs fans, because this is what you get with Jameis Winston. Every game he takes you on a carnival ride to rival anything you will find at Busch Gardens. That's basically what happened in Sunday night's 26-20 loss to the Dallas Cowboys, Rick Stroud writes.
• Farm to Fable: Attorney General Pam Bondi says her office is investigating Florida restaurants for bending the truth when it comes to "farm-to-table" offerings. And other state agencies are stepping up enforcement. But is enough being done to patrol the wild world of food fibbing?
• Hillsborough County lawmakers support promises from state officials to pause and rethink plans for the $6 billion Tampa Bay Express proposal to add toll lanes to 90 miles of Tampa Bay's interstates. But TBX's critics are concerned that the funding remains, which means the project is still on. Read Times staff writer Caitlin Johnston's story to find out what state Sen. Tom Lee, R-Brandon, had to say about TBX.
• In preparation for the College Football Championship in Tampa on Jan. 9, AT&T has spent $9 million and deployed a team of about 10 engineers over the last year to upgrade its service inside Raymond James Stadium as well as a handful of hotspots around Hillsborough County, including Amalie Arena, the Tampa Bay Convention Center, Tampa International Airport and Curtis Hixon Park. About 100,000 people are expected to be in town for the championship game, making it one of the biggest sports events in Tampa Bay's history.
• How much classroom time Florida students spend actually learning will be a major focus for key state lawmakers in charge of dolling out more than $23 billion for pre-K-12 education next year. Learn how some of those overhauls could be further reductions to mandatory testing as well as tweaks to the school-year calendar.
• Like the Meals on Wheels program that delivers food to homes of shut-ins and the elderly, the Humane Society's Senior Pet Connection brings pet food to needy owners throughout the county who otherwise wouldn't be able to feed their animals.
• We asked, you answered. Readers sent in their favorite recipes for holiday desserts and appetizers. And then we asked local chefs to put their own spin on classic holiday recipes.
• Here are the top things to do this week in Tampa Bay including Hanukkah and Christmas Eve coinciding and child-prodigy opera singer Jackie Evancho.