• Fog may blanket some areas this morning. Otherwise, look for increasing clouds with a chance of a few scattered showers or thunderstorms by the afternoon, according to 10Weather WTSP. Expect a high of 83 and a low of 69. There's a good chance for rain Tuesday and chilly weather later in the week.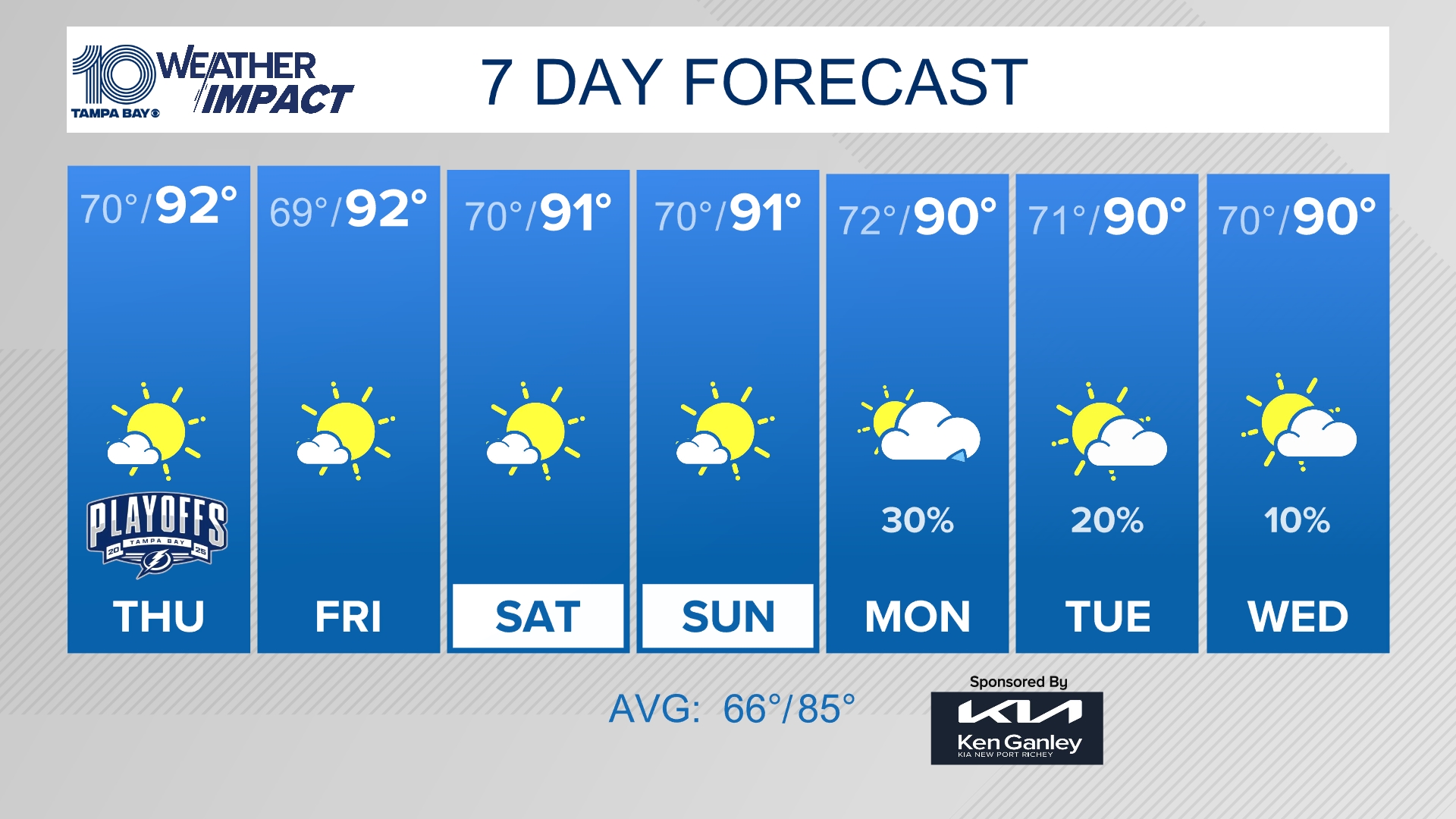 10News WTSP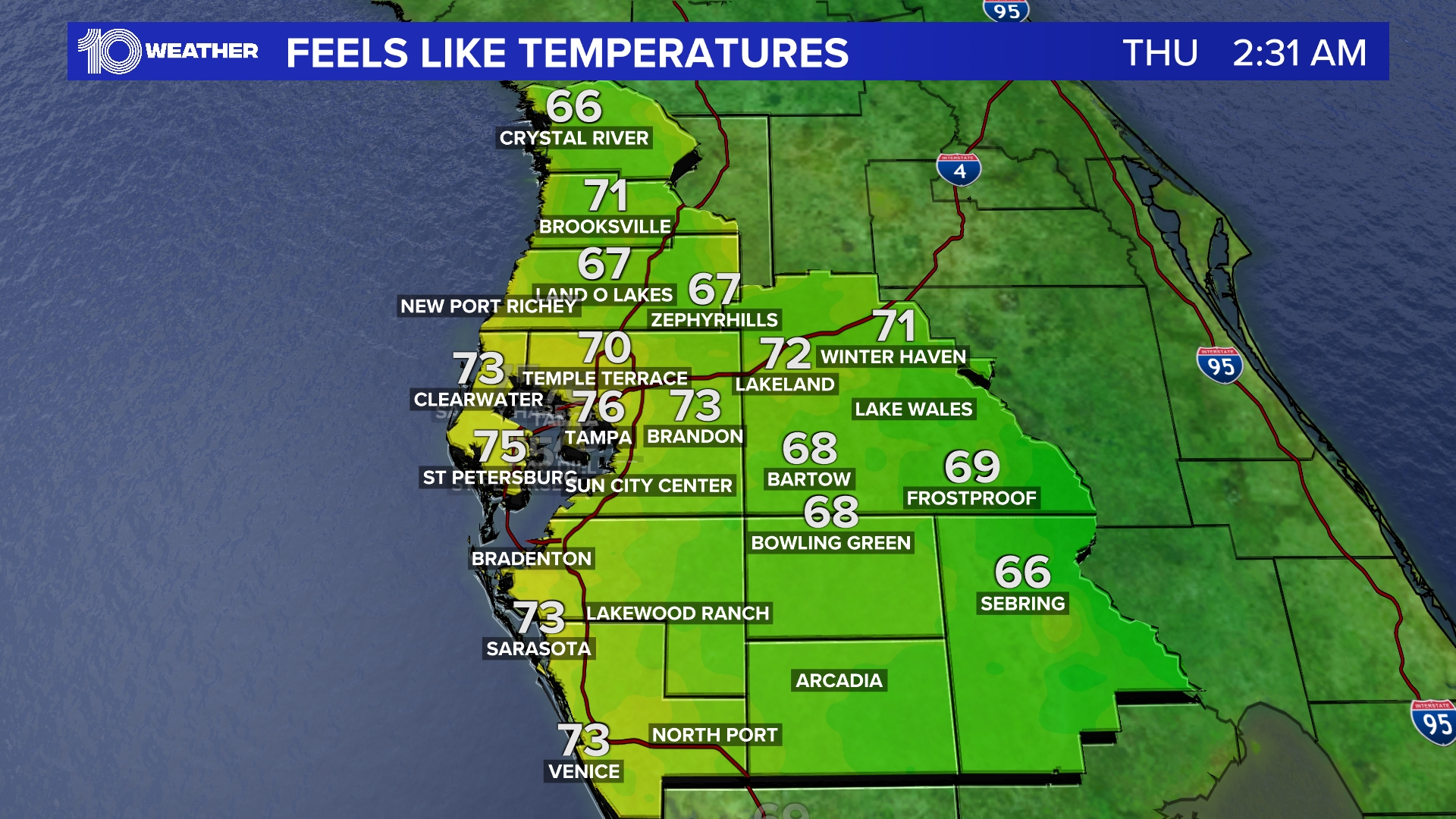 10News WTSP
• As you head out for your morning commute, check out our live blog for the latest traffic updates and road conditions across Tampa Bay.
• Not only did the Bucs win their fourth straight game Sunday, but nearly everything else across the NFL went their way, giving an additional boost to their playoff chances with four games remaining. In fact, if the playoffs started today, Tampa Bay would be in the playoffs. Catch all of the Times' coverage of the 28-21 victory at San Diego at our Bucs page.
• For the Museum of Science and Industry, 2016 was a year of dueling realities. One was of an institution struggling to make ends meet. Ticket sales dropped 20 percent last year, donations fell well short of annual goals and the museum, known as MOSI, finished its fiscal year with a $1.3 million deficit, according to financial reports obtained by the Tampa Bay Times. While the museum's continuing money woes don't appear to be threatening its prospects for a move, some officials in Hillsborough County — which owns MOSI's building and supports the museum financially — are growing concerned.
• SolarCity, the largest U.S. solar panel installer, is moving into Florida's residential market — emboldened by the state's voters rejection last month of a utility-backed ballot measure that critics said would make going solar more expensive.
[CHERIE DIEZ | Times]
• More than ever, we need something comforting. And what better to soothe our anxieties than butter, sugar and the classic holiday recipes that conjure up sweet memories? We asked readers to send us their favorite recipes, and they responded. And for an added twist, some local chefs put their spin on the readers' recipes.
• We expect to get a first look inside the new Bryan Glazer Family Jewish Community Center this morning in Tampa. That's the new name for the historic Fort Homer Hesterly Armory, which has gotten a $30 million makeover. An official opening is scheduled for Thursday.
• Natasha Richards, a Clearwater-based performer who won dozens of titles in local and national drag pageants, died Friday at age 44. She used her commanding presence to raise money for charities and was the go-to person for gay pride celebrations, said close friend Gregory Brady. Read more about Richards and her extraordinary life and talent.
• The U.S. Army Corps of Engineers said it won't grant an easement for the Dakota Access oil pipeline in southern North Dakota, handing a victory to the Standing Rock Sioux Tribe and its supporters, who argued the project would threaten a water source and cultural sites.
• The tattered Pearl Harbor survivor looks every bit of 78, with weathered skin, rusty bones and the faded "U.S. Navy" emblem the old bird got before the war. Gray from age and years in the service, the veteran of Dec. 7 sits with other World War II antiques, weary and in need of attention. But with the 75th anniversary of the 1941 attack next week, and commemorations scheduled in Hawaii and around the country, this survivor, like most who were there that day, has a story.
• Healthy kids perform better academically, Ernest Hooper writes. The connection between reading, writing and recess are evident. As the Legislature approaches the demand that students get more play time, he hopes they don't play around with letting recess substitute for physical education. You need both.
• In case you missed it: St. Petersburg professional Nikita Hill started the "Let's Talk About It" program to provide young girls with mentors and role models from the ranks of young professional women. Hill said she was inspired when she noticed her daughter's peers were unhappy with their lives and how they felt about themselves. Read Times staff writer Sara DiNatale's story about the new program.
• Major League Baseball's winter meetings are under way, and the Tampa Bay Rays could be looking to trade some of their pitching depth.
• An enchanting holiday village set in an African-themed theme park doesn't seem like it would make much sense. But Busch Gardens' Christmas Town is simply stunning. Meanwhile, after his successful heart enlargement, the Grinch is the king of Christmas around Universal Orlando's Islands of Adventure. Chelsea Tatham tells us what to expect.
• Plan some fun for your week! Here are the top things to do this week in Tampa Bay, including Christmas shows, boat parades and Adam Sandler bringing his comedy buddies to town.
• We had hundreds of comments on our Facebook page about this hipster Nativity scene with a selfie-taking Joseph in a man-bun. It's $130 and selling fast.