Catching you up on overnight happenings, and what you need to know today.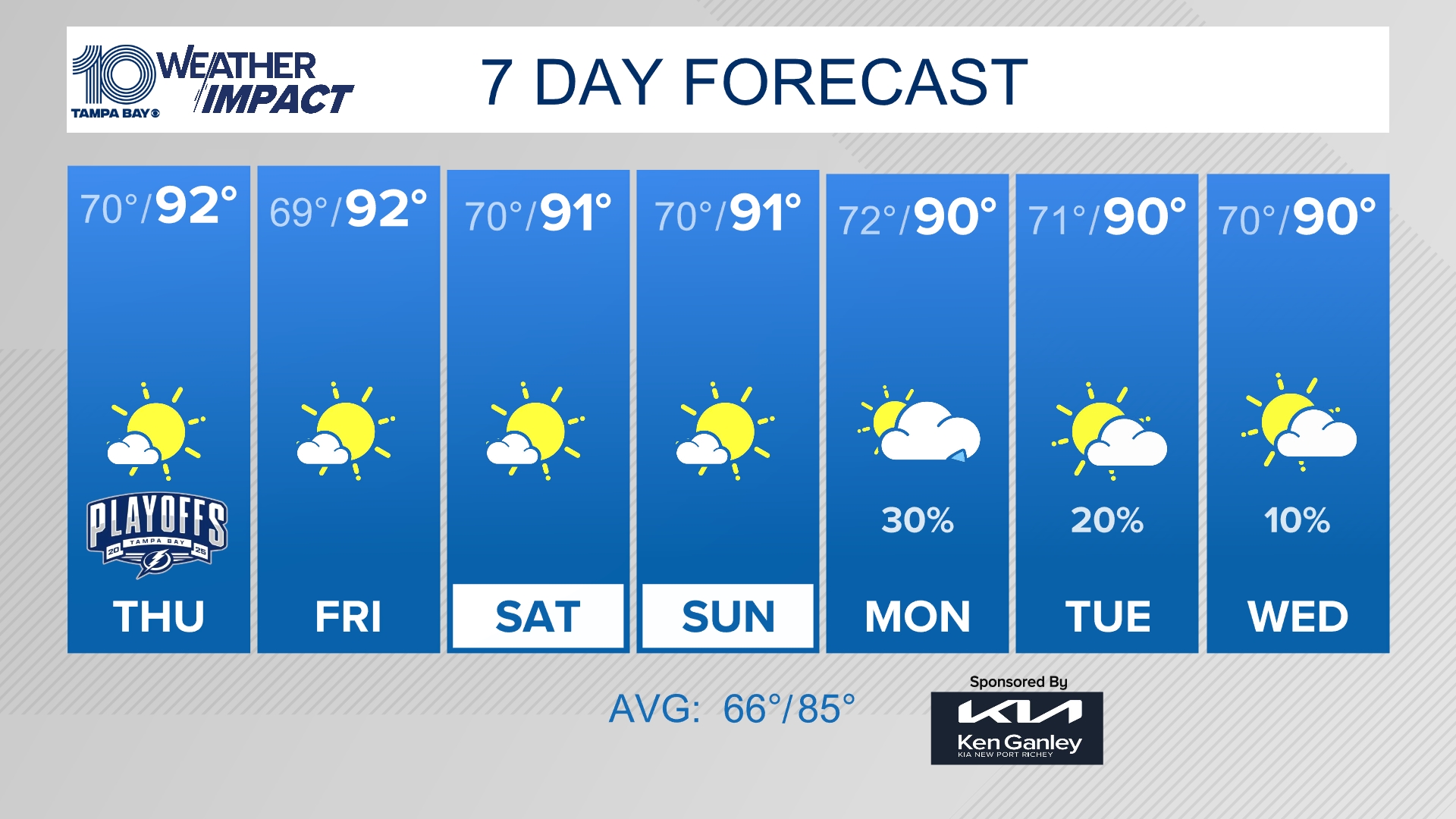 10News WTSP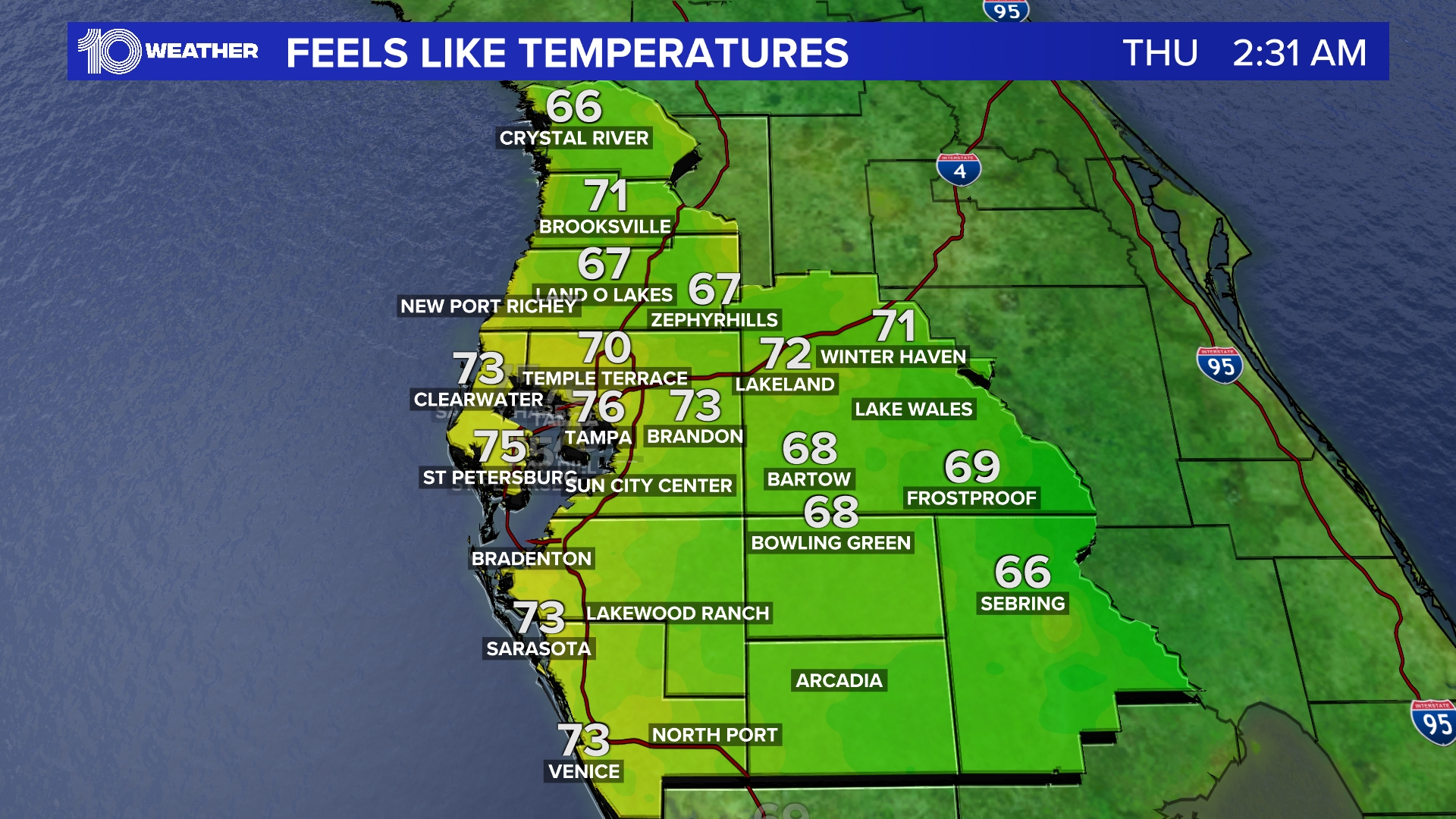 10News WTSP
• Fog could be dense in places this morning, but the day will turn sunny with a high of 80. Isolated rain chances are back Tuesday, according to 10Weather WTSP.
• As you head out for your morning commute, check out our live blog for the latest traffic updates and road conditions across Tampa Bay.
• Follow our live blog for updates throughout the day as President Donald Trump makes his first visit to MacDill Air Force Base today. He will get a briefing from the leaders of Central Command and Special Operations Command and is expected to have lunch with service members and deliver remarks. The president's first weeks in office have been marked by protests even in Florida.
• What happened in Super Bowl LI wasn't just history, Rick Stroud writes. The Patriots' 34-28 win over the Falcons was about legacy. It was about a team and a quarterback that refused to lose. The Patriots trailed the Falcons 21-0. Then 21-3 at halftime. Then 28-3 with under 2½ minutes left in the third quarter. But somehow, some way, Brady engineered the greatest comeback in Super Bowl history, leading New England to 25 unanswered points to send the game into overtime.
• Despite years connecting mental illness and mass shootings, lawmakers in both parties have been reluctant to pass major legislation taking firearms out of the hands of people diagnosed with severe disorders. Republican Gov. Rick Scott showed how quickly politicians can retreat after a call to action.
• After a year of eight home sales surpassing the $6 million mark, Tampa Bay notches its first mega home sale of 2017. Tampa's Bay's luxury market is kicking off another strong year with the $6.275 million sale of an 8,000-square-foot bayfront home on Davis Islands.
• Addam and Cody Vassa, along with their dad John and stepmother Kim, are behind Pinellas Chocolate Company, a small-batch chocolate producer that began in early 2016 amid a boom of local, artisanal food entrepreneurship in Tampa Bay. Today they're making their 62 percent cacao chocolate bar flavored with dried datil peppers, one of seven dark chocolate varieties they craft from scratch in this facility off Bryan Dairy Road.
• Now that that football game is over with, it's time to focus on baseball, as the Rays today pack their equipment truck for the 75-mile trek south to Port Charlotte, with the official opening of spring training camp on Feb. 12 and the first workout Feb. 14 at the Charlotte Sports Park. Marc Topkin offers a preview.
• The Boy Scouts' decision to open its ranks to transgender boys, like previous policy changes allowing openly gay Scouts and leaders, drew criticism and praise. And like the previous changes, the move will also spark conversations among local troops and the charter organizations that sponsor them. As the national debate swirls, some Tampa Bay area Scout leaders say the decision will have little impact at the campfire level.
• Ammat Mohrat, 26, fled Syria at age 20, a pro-democracy exile with a target on his back, and landed the full scholarship at Saint Leo University, where he is now a senior. These days, he counts the days to graduation as he strolls through the dewy quad, past wet-haired sorority girls clutching coffee, past the tolling chapel. He's outgrown the university's tiny campus in what feels like the middle of nowhere, Pasco County. Claire McNeill writes that home is 'wherever offers you safety and freedom'.
• The Senate is scheduled to take up the contentious nomination of Betsy DeVos as secretary of education this afternoon. All 48 senators in the Democratic caucus are expected to oppose her when the Senate votes. Even with the two Republicans against her, DeVos could still be confirmed, because Vice President Mike Pence would have the tiebreaking vote. But a third Republican "nay" vote would doom her nomination. The battle over her nomination has become even more pitched with the airing of hundreds of thousands of dollars of advertisements.
• Here are the top things to do this week in Tampa Bay, including the Florida State Fair opening Thursday and the Krewe of Sant'Yago Knight Parade on Saturday in Ybor City.
• No, you are not being rickrolled, Rick Astley really is playing tonight in Clearwater, and our pop music critic Jay Cridlin talked to the baby-faced singer about his enduring fame and how YouTube means we are never going to give him up.