• Cool weather and patchy fog will start the morning, but conditions will brighten with sunshine and a high of 80. Expect more of the same for most of the week, according to 10Weather WTSP.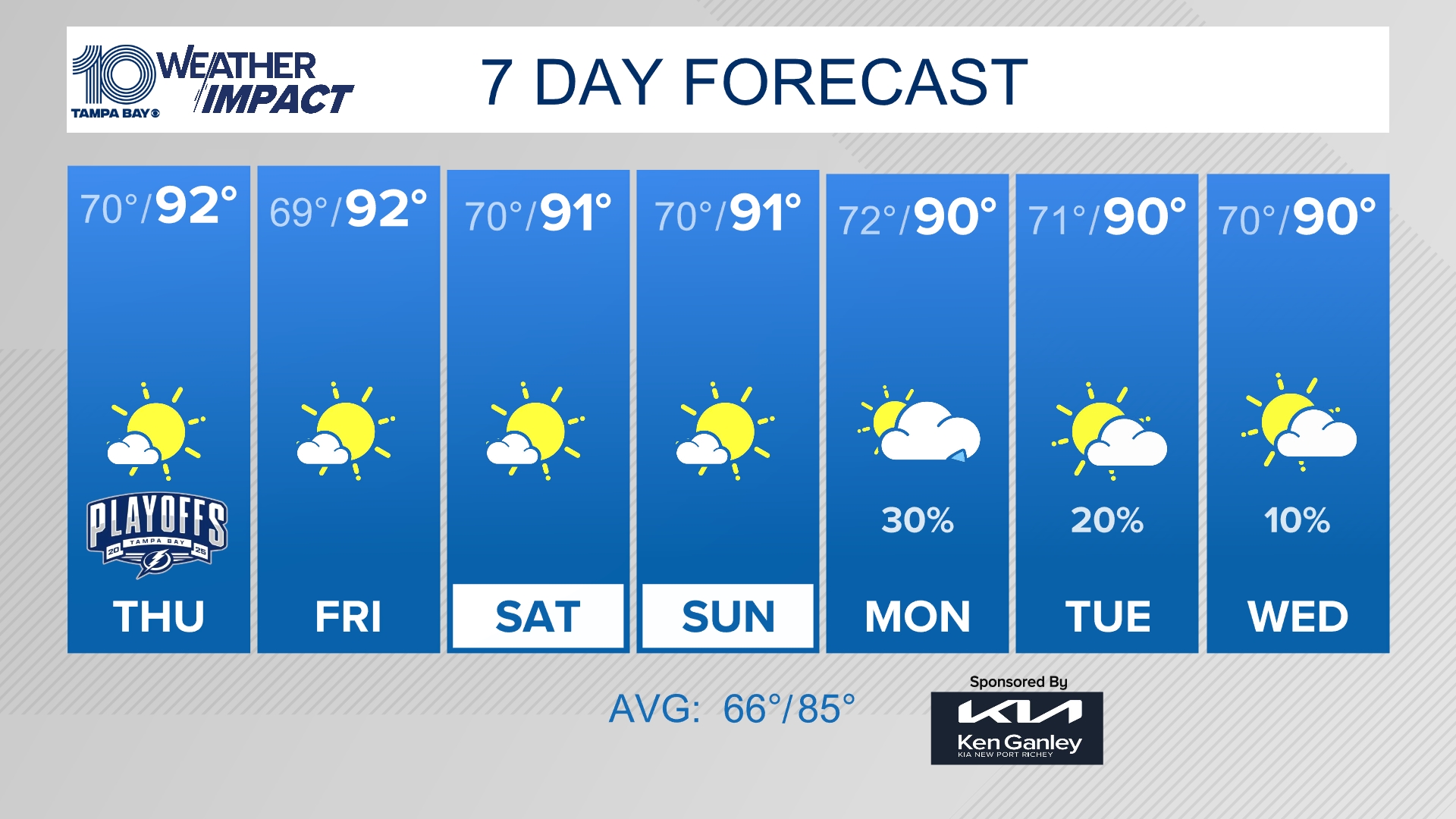 10News WTSP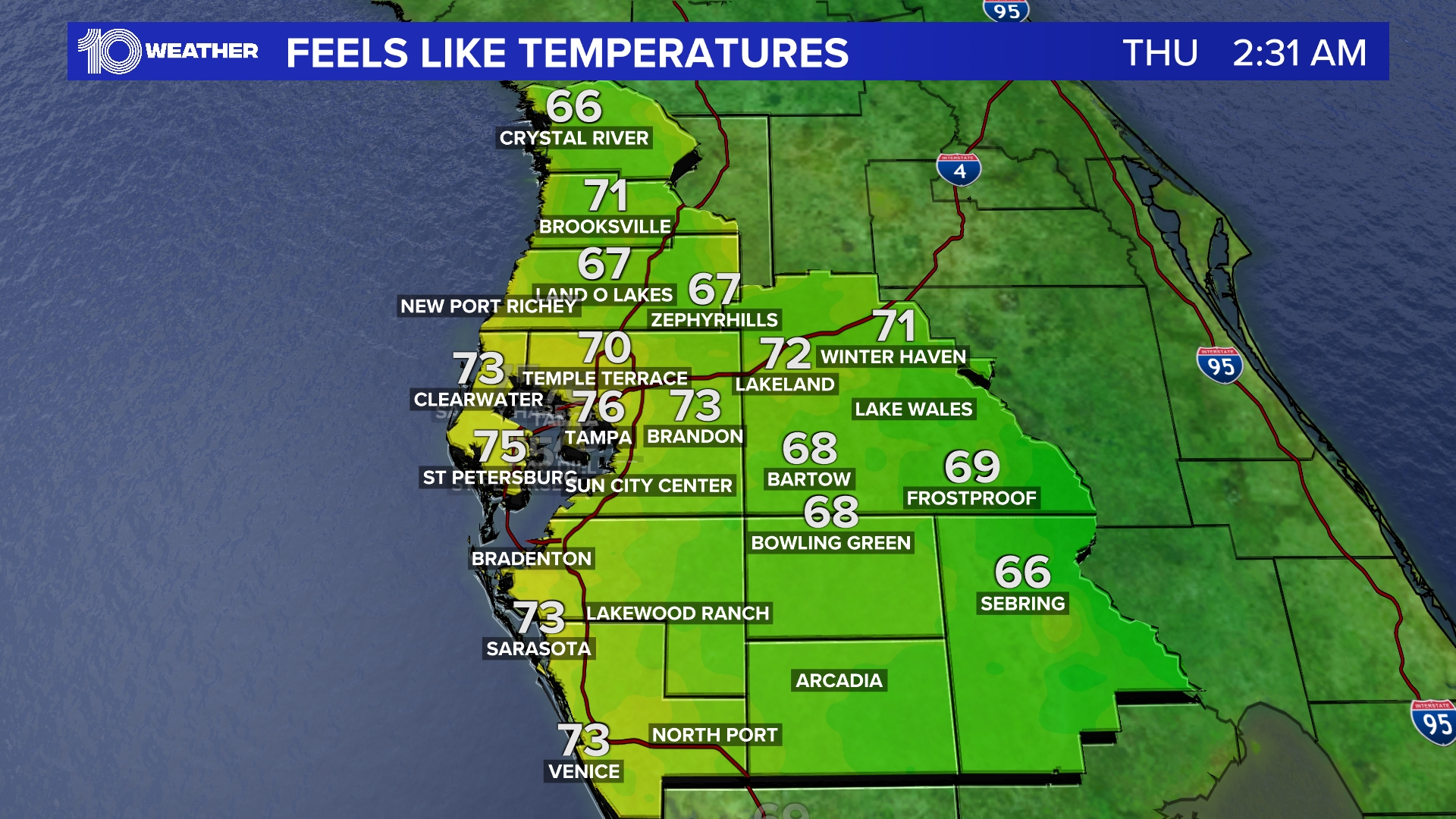 10News WTSP
• As you head out for your morning commute, check out our live blog for the latest traffic updates and road conditions across Tampa Bay.
• The high-stepping Florida A&M Marching 100 band returns for the first time in a decade to perform in St. Petersburg's MLK Dream Big Parade today. Tuskegee University's popular band will also march, and Bucs quarterback Jameis Winston will be grand marshal. Read our interview here with FAMU's band director on its storied history of playing with Prince, performing at presidential inaugurations and moon- walking through the streets of Paris. And check out our live blog for photos, video, and coverage of all the festivities across Tampa Bay. For more MLK Day events around the Tampa Bay area, click here to find events near you.
• Tom Brady vs. Ben Roethlisberger. Aaron Rodgers vs. Matt Ryan. Quite a quartet of QBs is heading to the NFL's conference championship games next weekend: Brady's New England Patriots host Roethlisberger's Pittsburgh Steelers in the AFC, and Rodgers' Green Bay Packers play at Ryan's Atlanta Falcons in the NFC.
• Ringling Bros. and Barnum & Bailey Circus made headlines this year when it retired the elephants, the star act for generations. That run ends after 146 years after the show's parent company, Ellenton-based Feld Entertainment, announced to circus crews Saturday night that this will be the last season for "The Greatest Show on Earth." Officials will discuss the decision during a news conference this morning; stay with tampabay.com for updates.
• Maddie Strasen, a former swimmer at Tampa's Robinson High School recalls seeing the news of the shootings at Fort Lauderdale-Hollywood International Airport on Twitter. It was a chilling moment for Strasen, who was at the airport at the time. fatally struck two people in a crash Sunday night — including the mother of a 3-year-old who was not injured — and ran from the scene. The crash occurred around 11:25 p.m. at the intersection of N 34th Street and E Lake Avenue in East Tampa.
• Betty Duffey has a half-dozen several grocery stores vying for her business near her neighborhood in southern Pinellas County. Publix Supermarkets is 2.5 miles down the road and she'll pass by a Winn-Dixie and a Walmart Neighborhood Market on the way there. Two miles in the other direction is an Aldi and a Walmart Supercenter. But Duffey, 63, does most of her grocery shopping at Save-A-Lot. Justine Griffin examines the niche the store is carving while serving communities that Publix and others overlook.
• One goal by the Obama administration was to end homelessness among veterans. That won't happen by the time Obama leaves office Friday. But the number of homeless veterans has been slashed by 47 percent since 2010, according to the most recent one-night count by the Department of Veterans Affairs — to about 40,000 nationwide and 325 in the Tampa area.
• Florida legislators have proposed several law changes regarding gun ownership. Ahead of the upcoming session, read the Times' three-part series of guns in the state:
Part 1: More guns could mean safer citizens, advocates argue.
Part 2: Gun-control advocates push for tougher laws.
Part 3: Shootings boost prospects for gun groups.
• Have you dropped your New Year's resolution to focus on healthy eating habits, yet? Good, let's talk pizza. Food editor Michelle Stark is not going to try to convince you that pizza is healthy, but it doesn't have to be the nutritionless grease pile you expect. Especially homemade pizza, which is also a fun way to get dinner on the table.
• Plan your week! Here are the top things to do this week in Tampa Bay including the Children's Gasparilla Parade, comedian Margaret Cho and the founder of #BlackLivesMatter giving a talk at USF.