• You might need an umbrella this morning as rain and wind linger from the severe weather that swept through the Tampa Bay area Sunday. The chance of rain will be about 60 percent, and the high will be 72. Conditions will be partly cloudy with highs in the 70s through midweek, according to 10Weather WTSP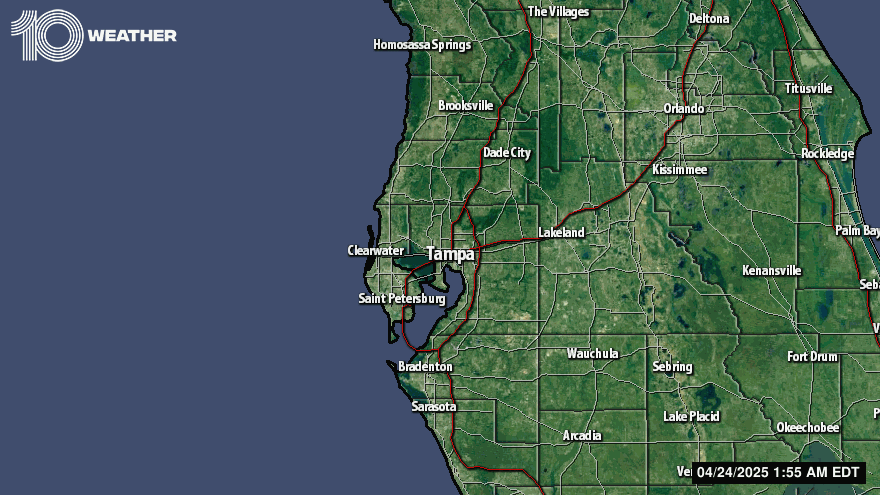 10News WTSP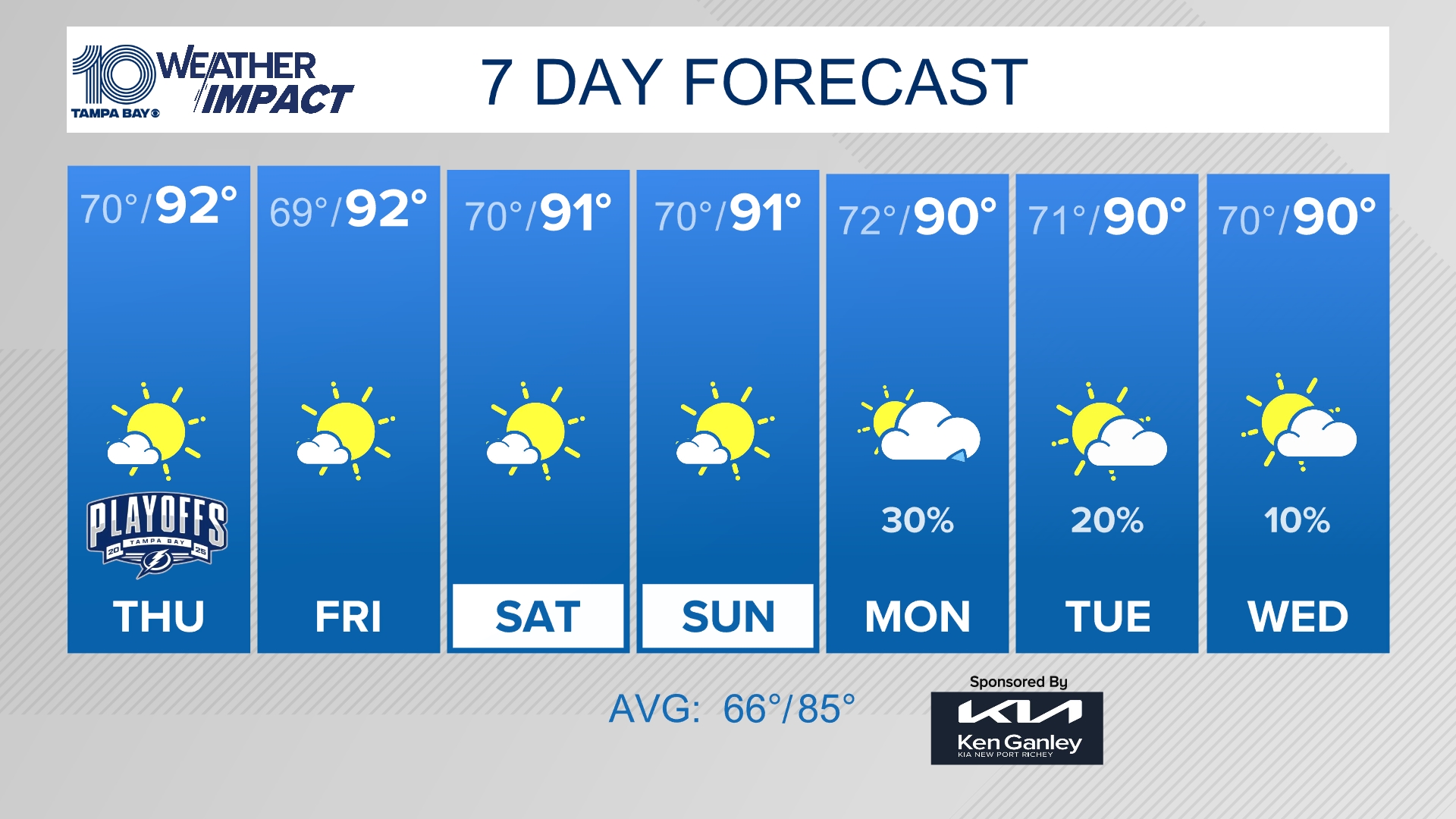 10News WTSP
• As you head out for your morning commute, check out our live blog for the latest traffic updates and road conditions across Tampa Bay.
• After the mass shooting at the Fort Lauderdale-Hollywood International Airport, Democratic state legislators held a news conference in Tallahassee to argue for gun control measures and more mental health funding. Rep. Carlos Guillermo Smith, D-Orlando, said that Republican legislators argue that the way to reduce gun violence is not through gun control but mental health care funding. But Florida, he said, has the worst record in the nation in terms of funding mental health care treatment. "We see once again Florida is ranked 50th in the nation for mental health care funding — 50th," he said. Does Florida rank that low? See PolitiFact Florida's rating.
• Senate Republicans will move this week to speed the confirmation of President Donald Trump's Cabinet. Today, the Senate will vote on the confirmation of Rep. Mike Pompeo of Kansas to lead the CIA, and the Senate Foreign Relations Committee will vote on Trump's pick for secretary of state, Rex Tillerson, whose road to confirmation has been bumpy.
• Samsung Electronics says flaws in the design and production of batteries used in its Galaxy Note 7 smartphone, not its hardware or software, made it prone to catch fire. Samsung said Monday that it was responsible for not ensuring the design specifications given to its suppliers were failsafe but believed its investigation into the problem would help the entire industry counter overheating risks with lithium batteries. Analysts questioned if the world's largest smartphone maker had really gotten to the bottom of the problem.
• President Donald Trump is set to meet with congressional leaders from both parties to discuss his agenda, as he enters his first official week in the White House and works to begin delivering on his ambitious campaign promises. Trump has said that he considers Monday to be his first real day in office. And he's packing it with meetings that suggest he's keeping an open ear.
• Kellyanne Conway, a senior aide to President Donald Trump, said Sunday that he has no plans to release his tax returns, a marked shift from Trump's pledge during the campaign to make them public once an audit was completed.
• Bus ridership saw a sudden drop in Hillsborough and Pinellas counties last year, mirroring a nationwide trend. The Pinellas Suncoast Transit Authority saw the steepest decline, dropping 10 percent. The agency provided about 1.5 million fewer passenger trips, falling to 13.4 million trips from fiscal year 2015 to 2016.
• There's a lot coming up this week so we have rounded up the top things to do this week in Tampa Bay, including the Ringling Bros. and Barnum & Bailey Circus in the area for the last time in its history and Tampa's Gasparilla invasion and Parade of Pirates.
• Broken promises, accusations of cheating and a search for missing money. Times business reporter William R. Levesque shares a tale about romance novelists that turned into a horror story.
• The Florida State Fair begins its third annual People's Choice Fare Favorite Awards today. Expanding beyond the burger creations from the first two competitions, this year's contest will involve a variety of new and unusual fair concoctions, including the "Chili Bacon Mac Grilled Cheese," the "Cheesy Fried Enchilada Funnel Cake" and a "White Cheddar and Bacon Pretzel Dog." The online voting runs through Jan. 30.
• In a quest to cook an authentic pirate meal, the first step would be locating the turtle meat. Sea turtle is well documented as a favorite of pirates who sailed the Caribbean during the so-called "golden age" of piracy — the era Tampa conjures during this weekend's annual Gasparilla festival. Christopher Spata tried his hand with a unique recipe; see how it turned out.