• We start the week off with mostly sunny skies with highs expected in the low 80s, according to 10Weather WTSP. That trend will continue Tuesday and Wednesday, with lows in the low to mid 60s.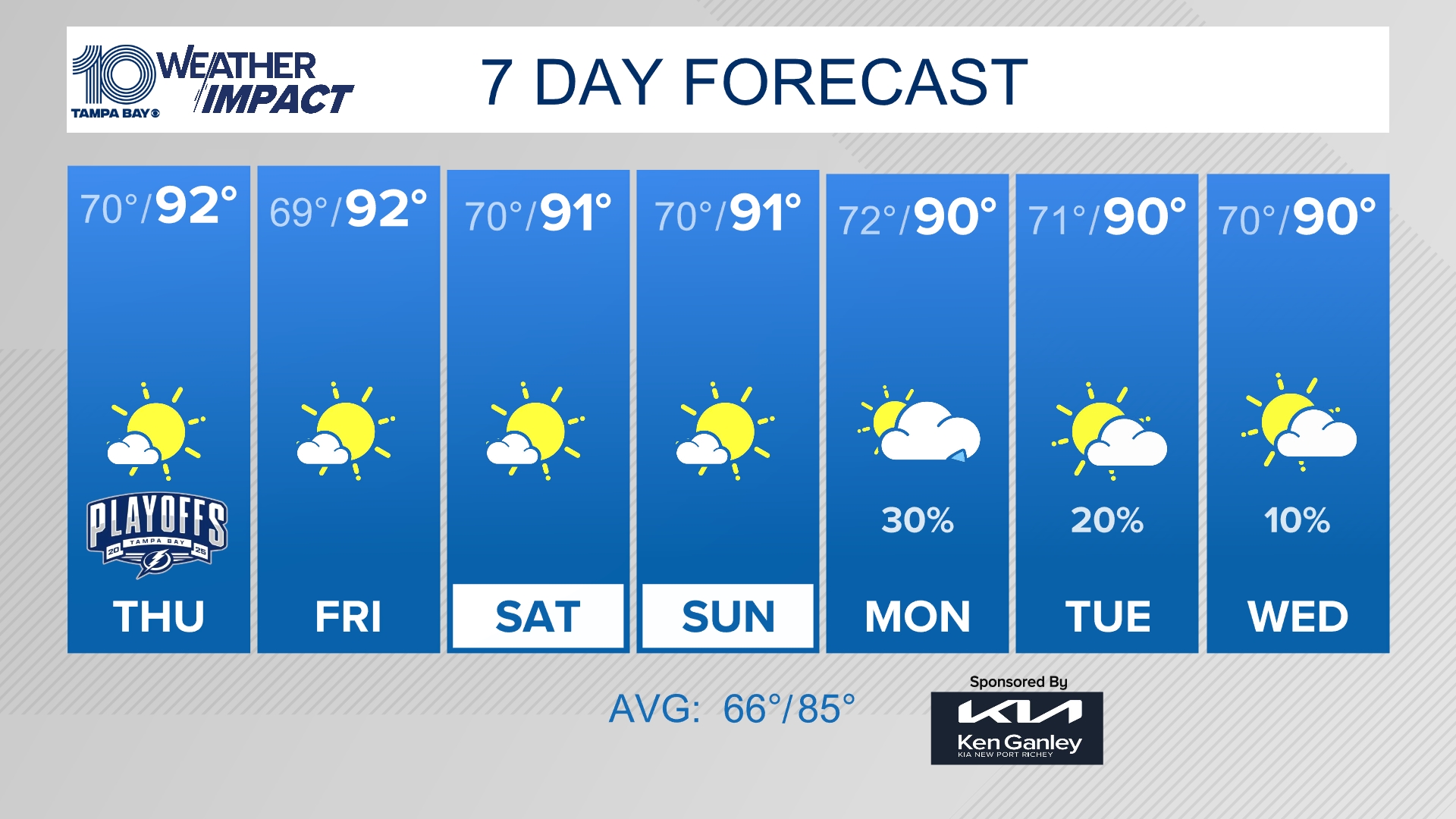 10News WTSP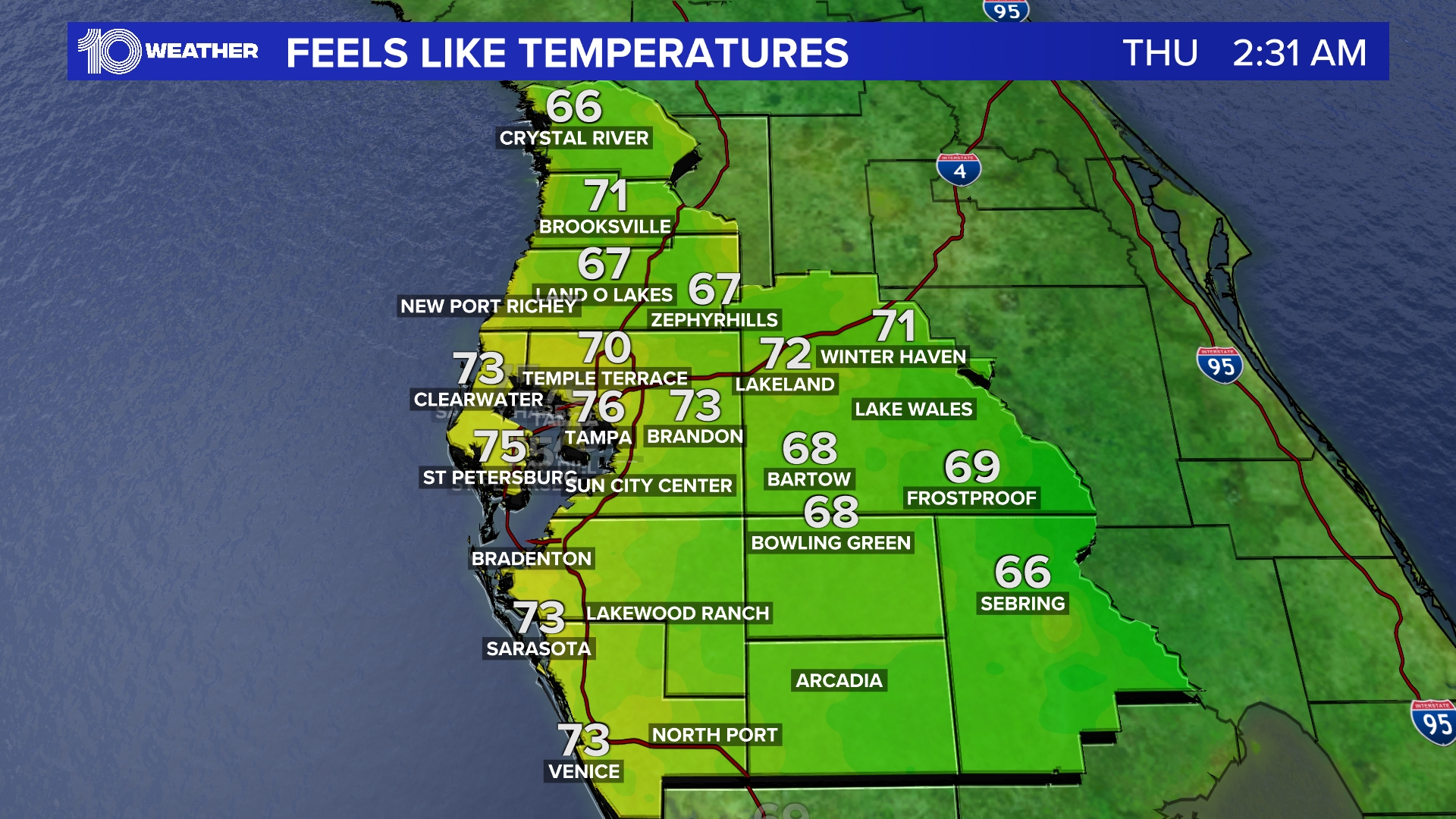 10News WTSP
• As you head out for your morning commute, check out our live blog for the latest traffic updates and road conditions across Tampa Bay.
• American Airlines today begins regularly scheduled service to Havana with the launch of the first of four daily flights from Miami International Airport. Southwest Airlines will begin daily flights from Tampa International Airport to Havana's José Martí International Airport on Dec. 12. It will be the first commercial flight in more than five decades between Tampa and Havana. If you plan to visit Cuba, here's what you need to know before you go.
• The Buccaneers defense rattled Seattle bones in an emotional 14-5 win on Sunday. It was a remarkable 60 minutes of football, one that had the big crowd of 63,674 at Raymond James Stadium fully engaged, writes columnist Martin Fennelly. This was a Bucs crowd, an old-time Bucs crowd, with old-time Bucs defense to match. The Bucs and their fans were pewter partners again. They have Tampa Bay's attention again. For more on Sunday's win, the Bucs' third straight, go to the Times' Bucs page.
• The Monday after Thanksgiving, called Cyber Monday, is traditionally the busiest online shopping day of the year. But stores are releasing Internet deals earlier, stretching them through the week, as well as making them available in stores. Shoppers looking for discounts spurred online sales on Black Friday to a new high. Will you be online shopping today?
• President-elect Donald Trump claimed without evidence Sunday that "millions" voted illegally in the national election, scoffing at Hillary Clinton's nearly 2 million edge in the popular vote and returning to his campaign mantra of a rigged race even as he prepares to enter the White House in less than two months.
• Meanwhile, Trump has meetings scheduled for today with about eight prospective administration hires, including several business executives, Oklahoma Attorney General Scott Pruitt and Milwaukee County Sheriff David Clarke. Clarke is reportedly in contention to be Trump's Homeland Security secretary, along with other candidates. Florida Attorney General Pam Bondi, a member of Trump's transition team, is widely seen as a possibility for a White House job. If she leaves Tallahassee, here is an early short list of prospects for the attorney general's job.
• Cuba is observing nine days of mourning for former President Fidel Castro. The Organizing Committee of the Central Committee of the Cuban Communist Party said Cubans can show their respects for Castro beginning at 9 a.m. today at the Havana memorial to national hero Jose Marti. If tensions ratchet up with the Trump administration in the wake of Castro's death, it would be a new test for the quiet style of Cuban President Raúl Castro.
• The decision to bring on the Sheriff's Office to monitor low-level criminal offenders in Hillsborough County appears to be paying off. Collections are up. Expenses are under budget. In some cases, offenders pay less for what many say is better service.
• An armada of holiday boat parades and some big concerts are coming up. Here are the top things to do this week in Tampa Bay.
• In case you missed it: The USF football team has secured its first 10-win season and is ranked No. 24 by the Associated Press. It's the Bulls' first poll appearance since September 2011. So now the question is: Can USF hold onto head coach Willie Taggart? Columnist Martin Fennelly writes that with most of his offense returning, Taggart doesn't have to leave. But his phone could still ring.