• Daytime temperatures start to creep back into the mid 80s to start the workweek, but the overnight lows should remain in the 60s, according to 10Weather WTSP. There is a slight chance of scattered rain.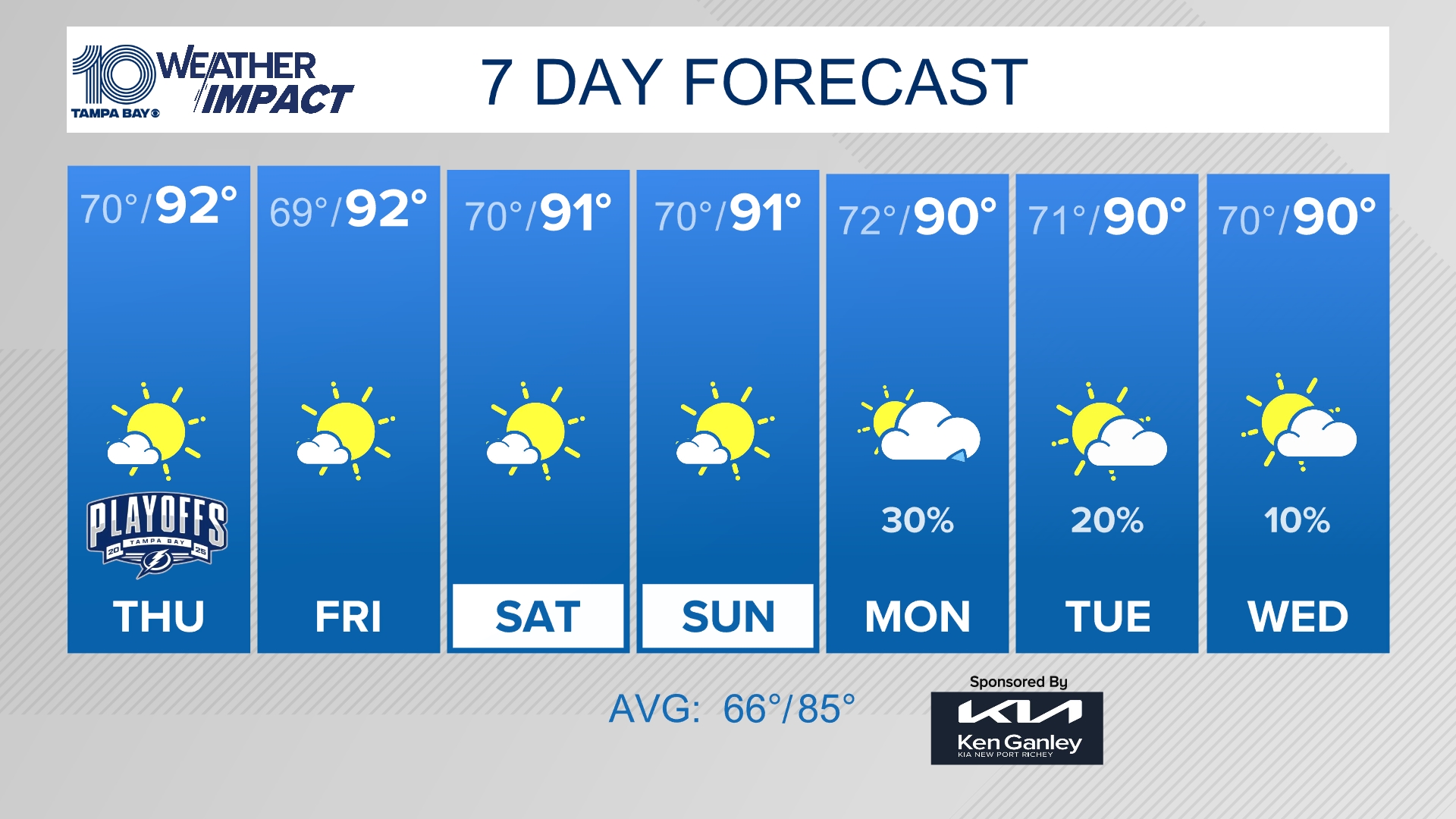 10News WTSP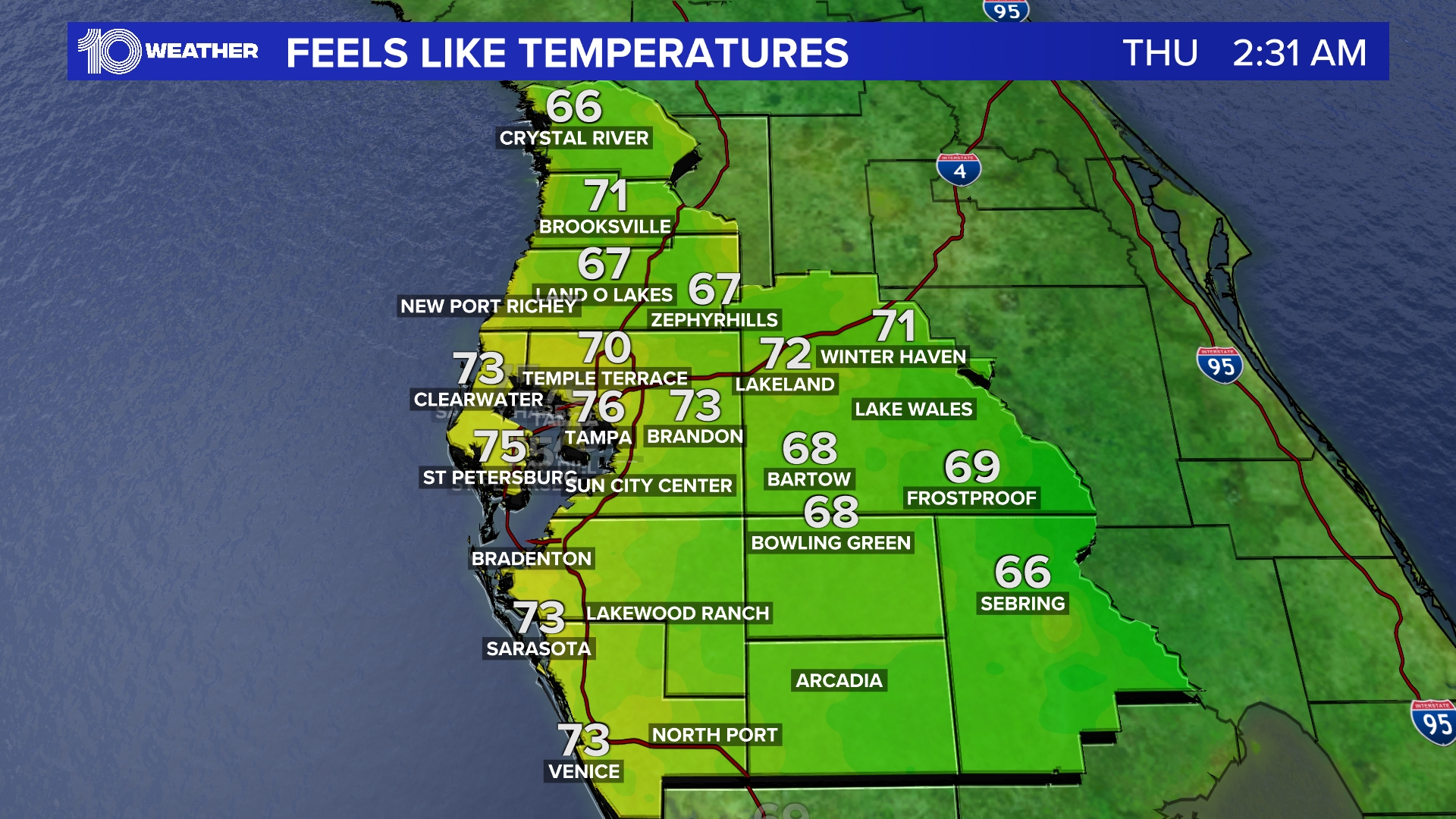 10News WTSP
• As you head out for your morning commute, check out our live blog for the latest traffic updates and road conditions across Tampa Bay.
• The candidates will be making their final push to reach out to voters today, including Joe Biden, Dr. Jill Biden and Jimmy Buffett at a "Get Out And Vote" rally at Albert Whitted Park today in St. Petersburg. Doors will open at 3 p.m., and the event is scheduled for 5:30 p.m. Click here for details, and check in with tampabay.com to follow what they are saying and doing.
• If Hillary Clinton wins Florida — all but sending her to the White House — one of the major reasons will be a dramatic outpouring of Hispanic voters. Hispanics across the nation are voting in record numbers, giving a critical boost to Clinton. Alex Leary explains what impact this might have on the presidential election.
• It's hard to believe there is just one more day before the nation decides who will be the next president. You probably have made up your mind on that decision. But if you still haven't voted and need to prepare for all the other choices down ballot, read the Tampa Bay Times' Know Your Candidates guide.
• Janet Reno was a prosecutor, a politician and a pioneer — a brainy South Floridian who grew up barefoot among peacocks and alligators and rose to the highest levels of government as the nation's first female attorney general. She was diagnosed with Parkinson's Disease in 1995, two years after President Bill Clinton appointed her to his cabinet. She died at age 78, her family said early Monday morning.
• Read what Times columnist Ernest Hooper has to say about the presidential election and moving forward, no matter who wins.
• Are complete FBI background checks important to ensure riders that Uber drivers are safe? We explore that question in advance of Wednesday's possible vote on the future of Hillsborough County Public Transportation Commission director Kyle Cockream.
• A strong 5.0 earthquake struck the Oklahoma prairie town of Cushing, a key oil hub. No injuries were reported, but officials will be assessing the damage today.
• In case you missed it: All major airlines break down once in a while. But none of them break down in midair more often than Allegiant. Read our popular special report, which documents how the budget carrier's planes break down in flight four times more often than other airlines.
• Fall is many things. It is baked pasta season. Back-to-school season. Football season. It is also, thankfully, cookbook season. It has been a strong year for cookbooks — with dozens of beautiful, useful and interesting new ones. We offer a few suggestions with the holidays coming up.
• Get ready for the week ahead by checking out our lineup of the top things to do in Tampa Bay, including RibFest, comic Tracy Morgan's performance and a slew of authors giving talks at the Times' Festival of Reading.