• Expect another round of evening storms. We'll stay dry for the first half of the day with storms developing after 4 p.m. , according 10News WTSP.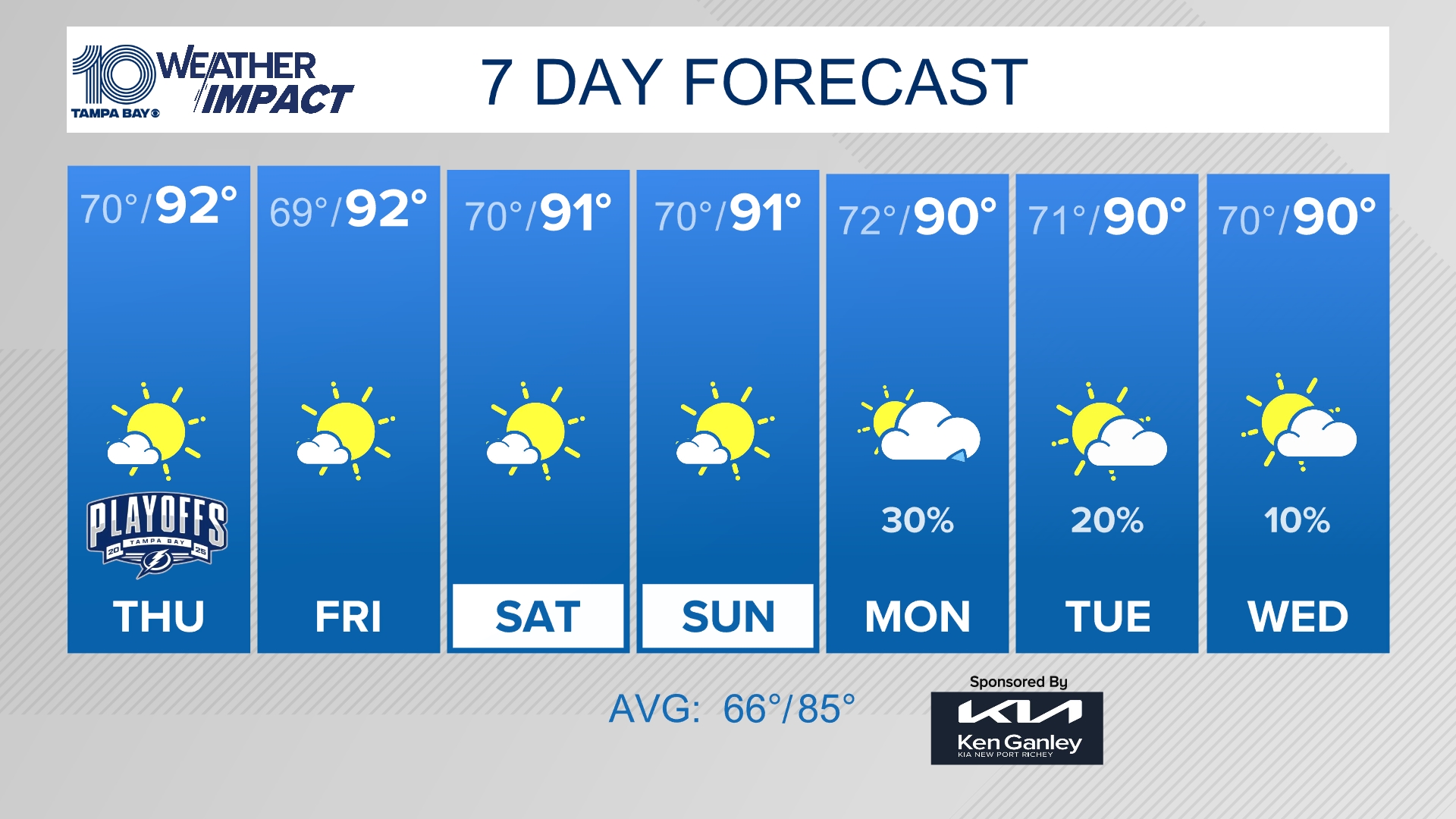 10News WTSP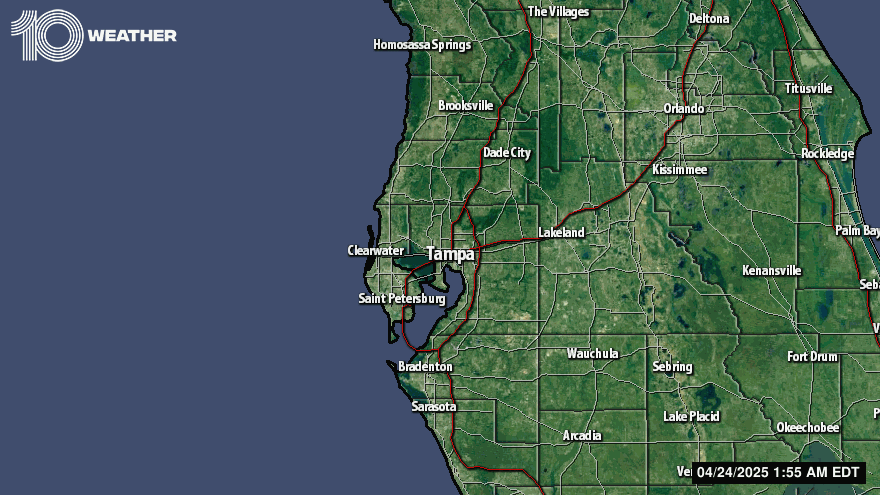 10News WTSP
• Hurricane Matthew remains a powerful Category 4 storm that is set to devastate Haiti with flash floods and violent winds. It also is forecast to pass to the east of Jamaica, and also could pass over portions of Cuba. Locally, expect gusty winds across Tampa Bay starting Wednesday.
• As you head out for your morning commute, check out our live blog for the latest traffic updates and road conditions across Tampa Bay.
• Congress took nearly eight months to approve $1.1 billion to fight Zika and health officials say the funds can't arrive quickly enough to make up for lost time.
• Vice President Joe Biden will campaign for Hillary Clinton in Orlando and Sarasota today. Doors open at 2:30 p.m. for Biden's appearance at the Robert L. Taylor Community Complex in Sarasota. Watch for coverage on tampabay.com.
• It wasn't just the weather that turned dismal at Raymond James Stadium. The Bucs' performance in a 27-7 loss to the Broncos was especially sad, starting with Jameis Winston's Winston's play. Read all about it at tampabay.com/sports/football/bucs.
• The Supreme Court's new term begins with the focus not on the court's docket but on the court itself. For the first time in decades, there will be only eight justices, not nine, to begin the new term. Also absent are the kind of big-ticket cases — involving immigration reform, affirmative action, abortion, same-sex marriage and the Affordable Care Act — that in recent years have catapulted the high court to the fore of American civic life.
• Announcements of this year's Nobel Prize winners begin today with the award in medicine, to Japanese scientist Yoshinori Ohsumi. The prestigious Nobel Peace Prize will be announced on Friday.
• From the Tampa Bay Times editorial board: Nowhere is President Barack Obama's Clemency Initiative having a greater impact than in Central Florida. The initiative, which has freed hundreds of federal prisoners serving long sentences for nonviolent crimes, does not have to end with Obama's term. The next president should continue commuting sentences for people whose long-ago crimes do not warrant keeping them behind bars. Read more at tampabay.com/opinion.
• Put on your hard hats! At 11 a.m., business reporter Alli Knothe will host a Facebook Live tour of what will be Clearwater Beach's largest building: the 450-room Wyndham Grand Resort. Click on the Tampa Bay Times Facebook page to watch.
• Sports Authority stores nationwide have shut down while other chains like Dick's and Bass Pro Shops grow by leaps and bounds. A lot has changed in the sporting goods industry over the last few years. Read a full report from business reporter Alli Knothe this morning.
• What is broasted chicken? Food critic Laura Reiley tells you in her review of The Roost on St. Pete Beach. Think flavorful and moist but not oily, with a deep golden crust.
• In his review, Steve Persall says Nate Parker's Birth of a Nation is a freedom manifesto that inspires and disturbs.
• Kim Kardashian West was badly shaken but physically unharmed after two masked men robbed her at gunpoint in her Paris hotel room Sunday night. She was there for fashion week while her husband, Kanye West, was performing in New York.
• Plan your week! Here are the top things to do this week in Tampa Bay, including The Florida Orchestra Pops series bringing acrobats for Cirque de la Symphonie. Also, Tampa's big Oktoberfest will have beer and feats of strength in Curtis Hixon Waterfront Park.