• Another foggy start Thursday, but as it dissipates highs will be in the low 70s, according to 10Weather WTSP.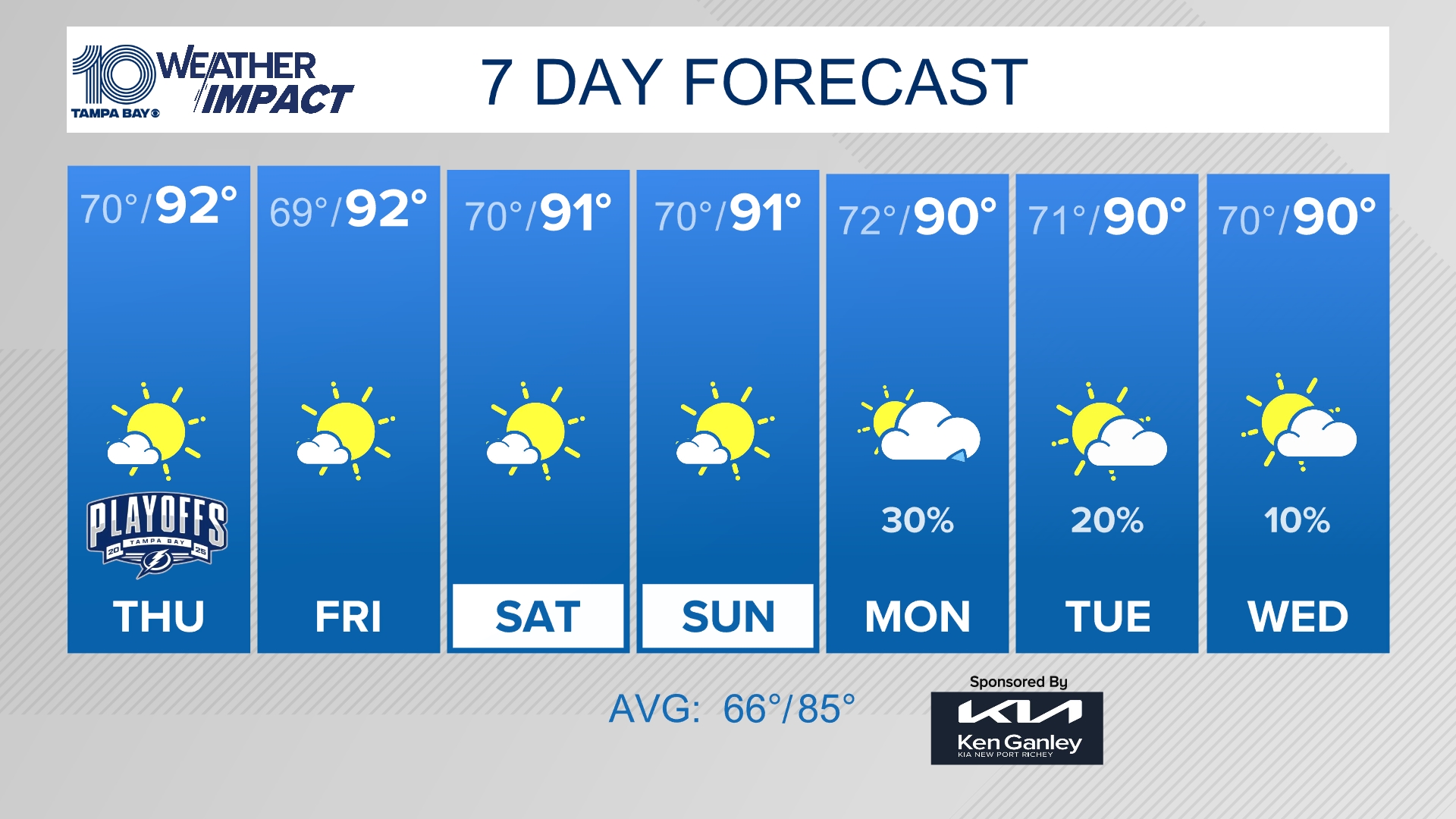 10News WTSP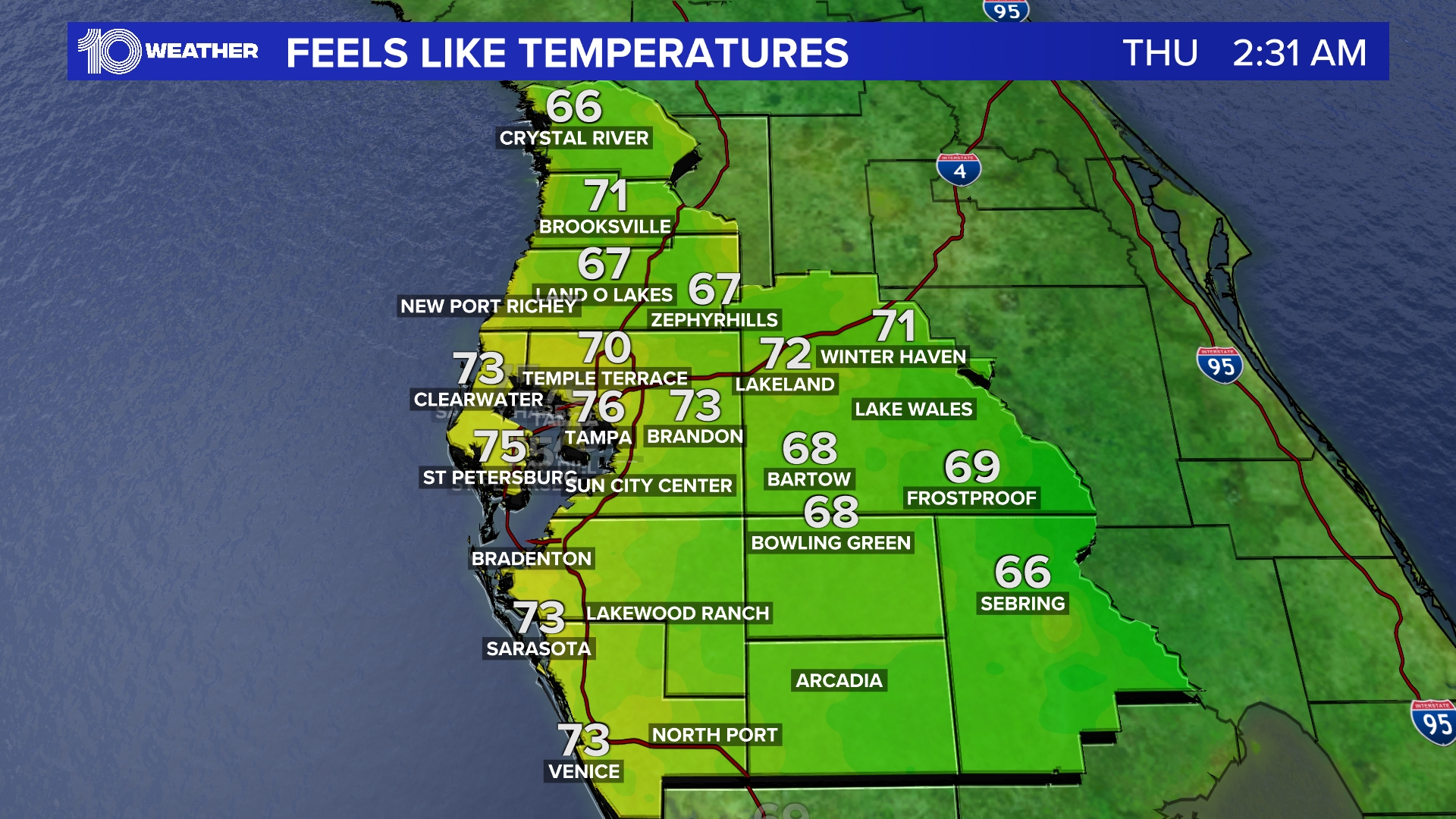 10News WTSP
• As you head out for your morning commute, check out our live blog for the latest traffic updates and road conditions across Tampa Bay.
• Though the recruiting calendar is his enemy, USF athletic director Mark Harlan insists he won't rush the search for the fourth football coach in school history. Meantime, the prevailing sentiment from his fan base grows louder by the hour. What are you waiting for? Call Charlie Strong!
• While house flipping nationwide is on the decline as home prices rise, some areas of Tampa Bay are still hopping with house flippers Real estate reporter Susan Taylor Martin shows which areas are the hottest,/a> across Tampa Bay.
• In the aftermath of the city's summer sewage crisis, public works administrator Claude Tankersley was looking for new talent to fill gaps in St. Petersburg's sewer department. Someone recommended a state environmental official, Michele Duggan. Tankersley reached out to her. They met in his office in City Hall on Oct. 14. Then on Friday, Duggan got an email from the city: "Congratulations!" City emails obtained by the Tampa Bay Times reveal problems with this chain of events.
• Attention shoppers, our book critic Colette Bancroft has some suggestions for gift books that might strike a chord with someone on your list.
• The St. Petersburg City Council is set to meet at 3 p.m. Follow Charlie Frago at @CharlieFrago for updates.
• Follow business reporter Justine Griffin on Twitter at @SunBizGriffin for updates from Port Tampa Bay's "Vision 2030" master plan update. The press conference begins at 10 a.m.
• From the Tampa Bay Times editorial board: Rowdies owner Bill Edwards has opened the door to a wonderful opportunity for St. Petersburg and Tampa Bay with his plan to lure Major League Soccer and build a new waterfront stadium. Read the editorial.
• When Callee Connon was in second grade, her teacher asked students to do a project to show they care about the community. The only requirement was that it had to be something they cared about. So she started a lemonade stand outside her parents' home to raise money for kids who can't afford bikes. Since 2011, Callee has donated more than 275 new bikes, 126 helmets and 118 used bikes to local charities including CASA, the YWCA and the Catholic Charities San Jose Mission.
• While the weather is mild and the crowds are much lighter than, say, the week of Christmas, when tourists and relatives mob the Sunshine State, it's a good time to check out the Christmas decorations and parties at Florida's theme parks. You can read our guide to the attractions and why you should take advantage of the lull before the crowds arrive.
• The Ringling Bros. Circus traditionally begins its annual tour in the Amalie Arena during the first week of January. However, with Tampa hosting the College Football Playoff National Championship game on Jan. 9, representatives of the Tampa Bay Sports Commission and the Amalie Arena convened with executives from Feld Entertainment, the circus' parent company, to explore other possibilities.
• Here are the top things to do today in Tampa Bay including Last Comic Standing alum Tammy Pescatelli at the Improv.