• Thursday will be sunny with drier air, and highs in the mid-80s, according to 10Weather WTSP.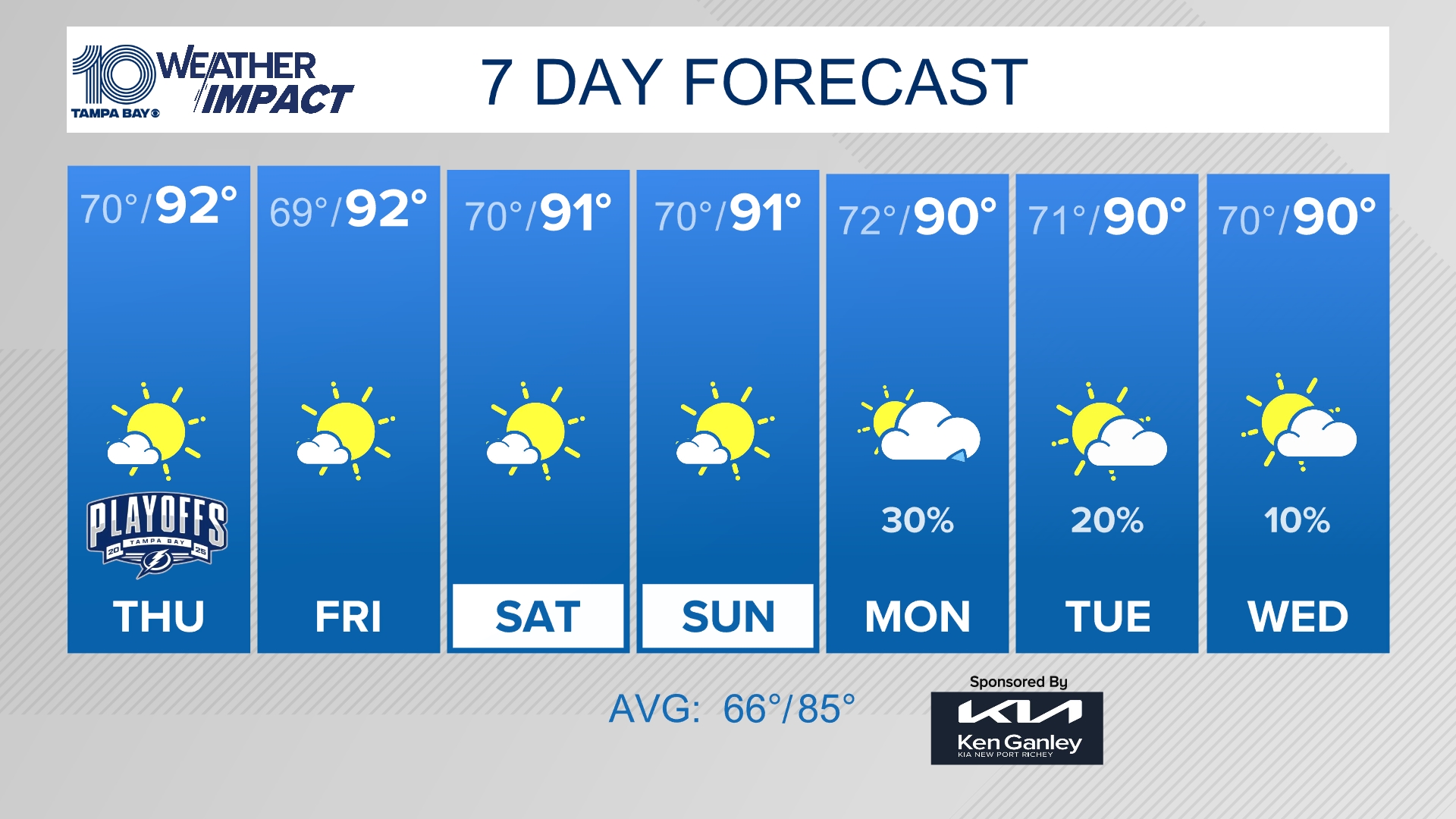 10News WTSP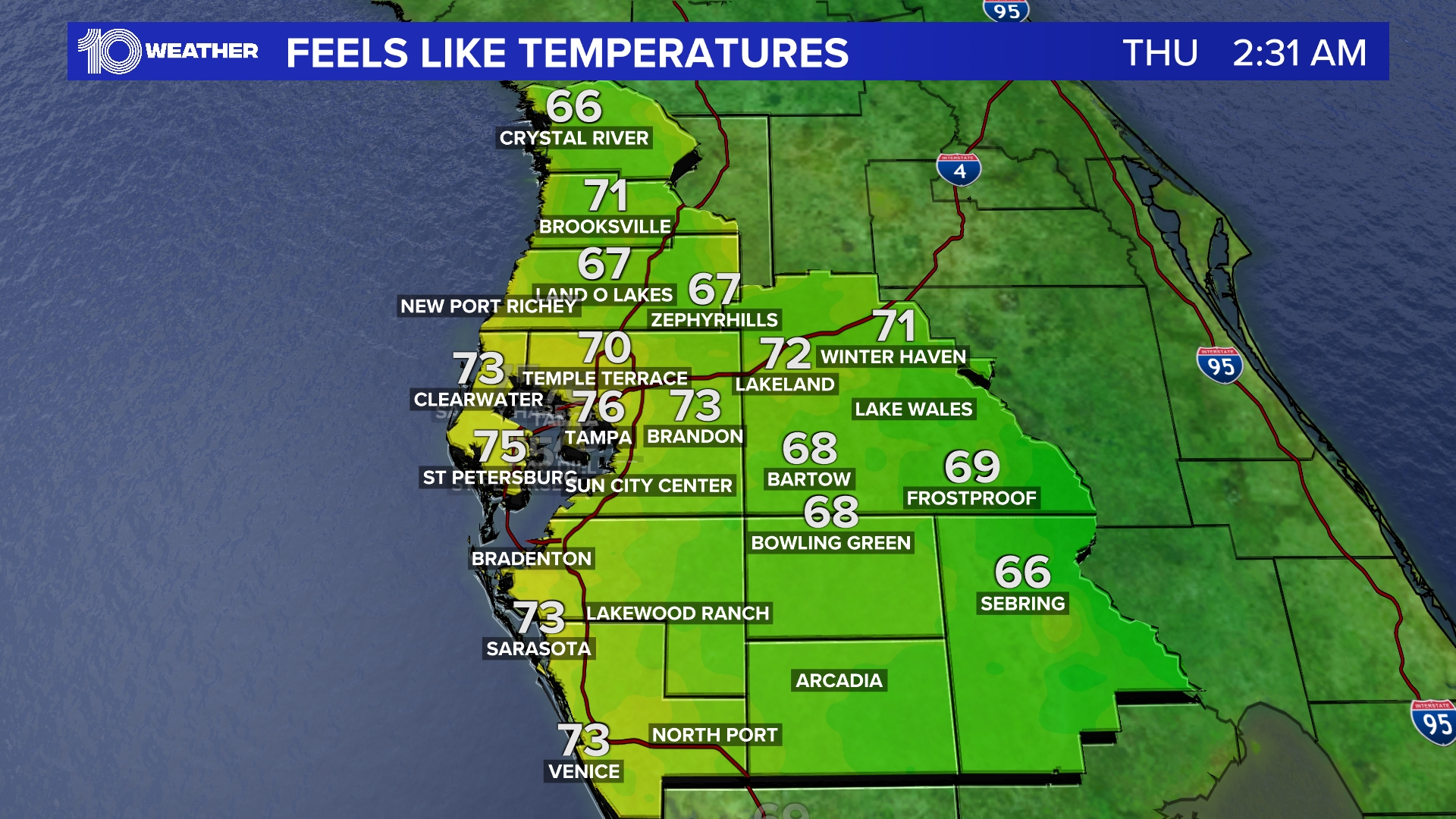 10News WTSP
• As you head out for your morning commute, check out our live blog for the latest traffic updates and road conditions across Tampa Bay.
• The transition from President Barack Obama to president-elect Donald Trump begins today when Obama welcomes his successor to the White House today at 11. Stay with tampabay.com for updates.
• The meeting comes amid nationwide protests. A day after Trump's election, campaign divisions appeared to widen as many thousands of demonstrators — some with signs with messages declaring "NOT MY PRESIDENT" — flooded streets across the country to protest his surprise triumph.
• Now that Donald J. Trump has won the presidency, what's in store for Obamacare, the health care law he wants to "repeal and replace?" Should people keep signing up during the 2017 enrollment period? What happens to the provision allowing young people to stay on their parents' plans until age 26? What happens to protections for people with preexisting conditions? Check out our Q&A.
• There suddenly are scores of food and grocery delivery services in the Tampa Bay area, including Instacart, Google Express, Shipt and Amazon Prime Now. Can all survive? Read business reporter Justine Griffin's story about this emerging industry, and its future in Tampa Bay.
• Representatives for the Pasco County school district and its employees union returned to contract talks Wednesday evening, after a hiatus that lasted more than two months. But the session didn't last long, and it didn't end amicably, as United School Employees of Pasco declared the bargaining had reached an impasse.
• Before his sold-out show at Ruth Eckerd Hall, pop music critic Jay Cridlin explores what it would be like if Bob Dylan lived like an actual rock star, doing arena shows and playing his hits, instead of barely acting famous as he does now and performing intimate shows like his Clearwater show Saturday.
• Denis Villeneuve's Arrival is science fiction at its most romantic, a closer encounter with human nature than extraterrestrials, movie critic Steve Persall writes. It's one of a handful of movies that have legitimately fooled him; not with an abrupt twist but a dawning awareness of where it's going thematically, how deeply and how distanced from sci-fi as usual. Read his review here.
Before filming the video to her single Summer – the one with the line about young love feeling like a "Clearwater Beach-at-17 memory" – Cassadee Pope had never, y'know, actually been to Clearwater Beach, she confessed in an interview with Jay Cridlin. Tonight, Pope will perform with Young at CFE Arena in Orlando, but on Wednesday, she was back at the Opal Sands Resort in Clearwater Beach, headlining an intimate private concert for winners of a flyaway contest organized by, you guessed it, Visit St. Pete-Clearwater.
• Here are the top things to do today in Tampa Bay including comedian Gilbert Gottfried, the start of the Blue Ocean Film Festival and the Pinellas Country Fair.
• We deserve a break this week, so check out our Weekend Planner page for top picks from our critics and writers. We have a slew of authors in town for the Times Festival of Reading, comedian Tracy Morgan is back on stage and RibFest returns with three days of classic rock and country artists.