• It'll be another sunny day Thursday, with temperatures in the upper 80s, according to 10Weather WTSP.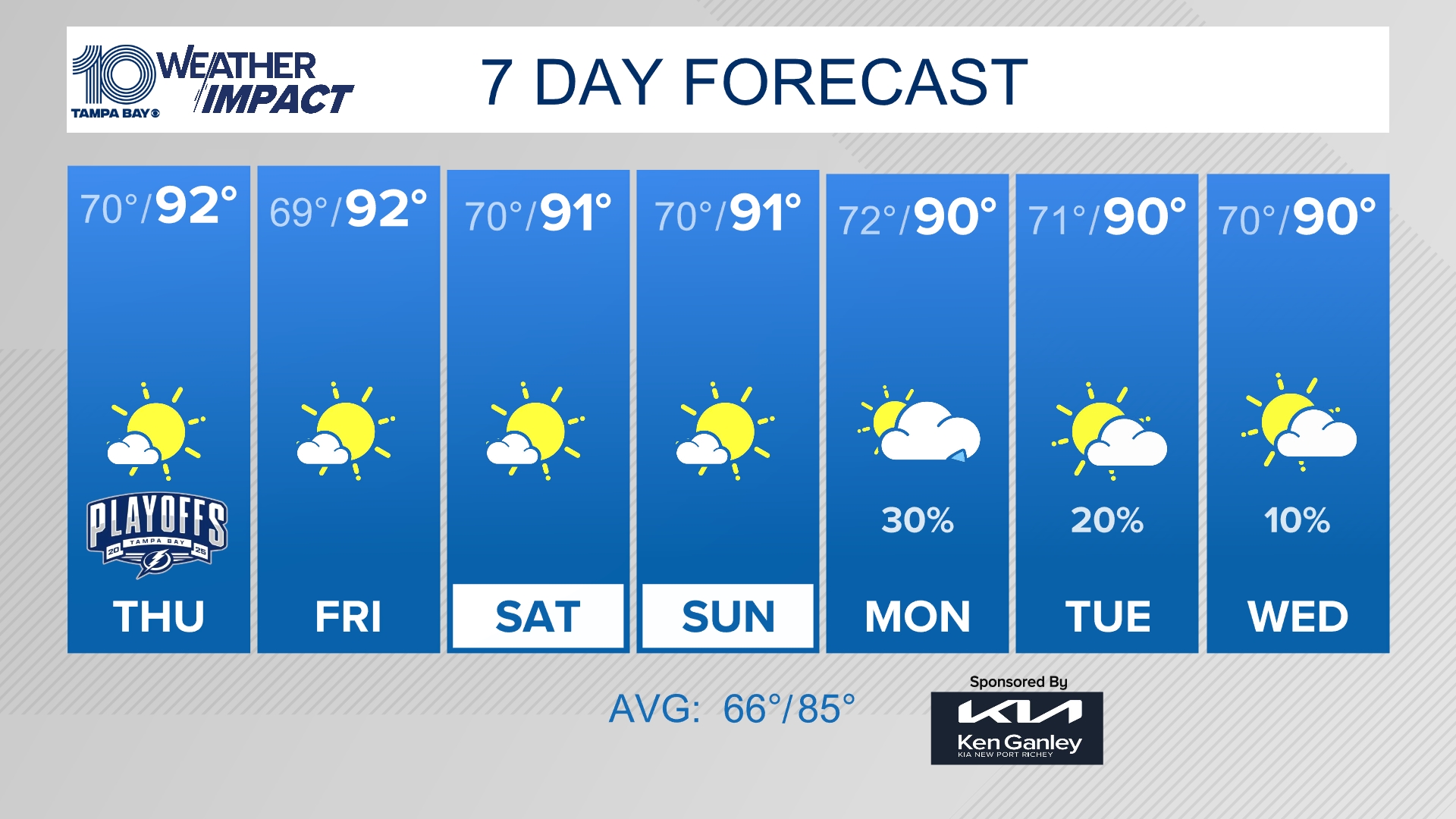 10News WTSP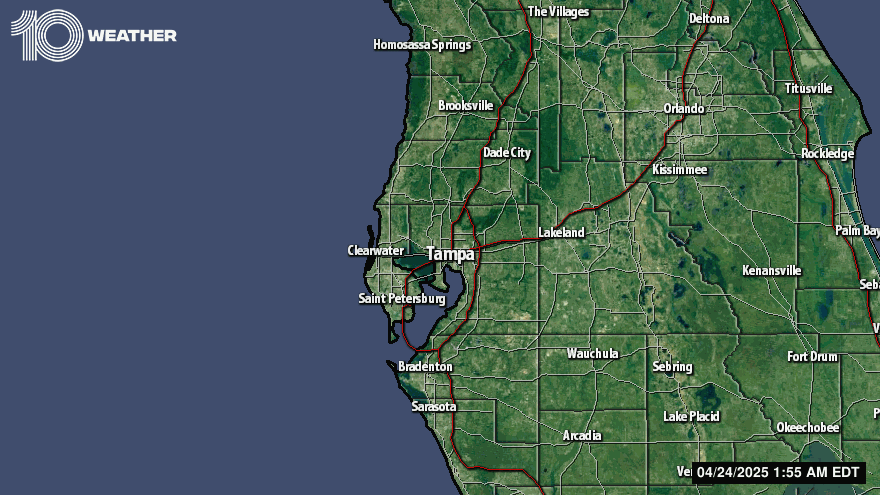 10News WTSP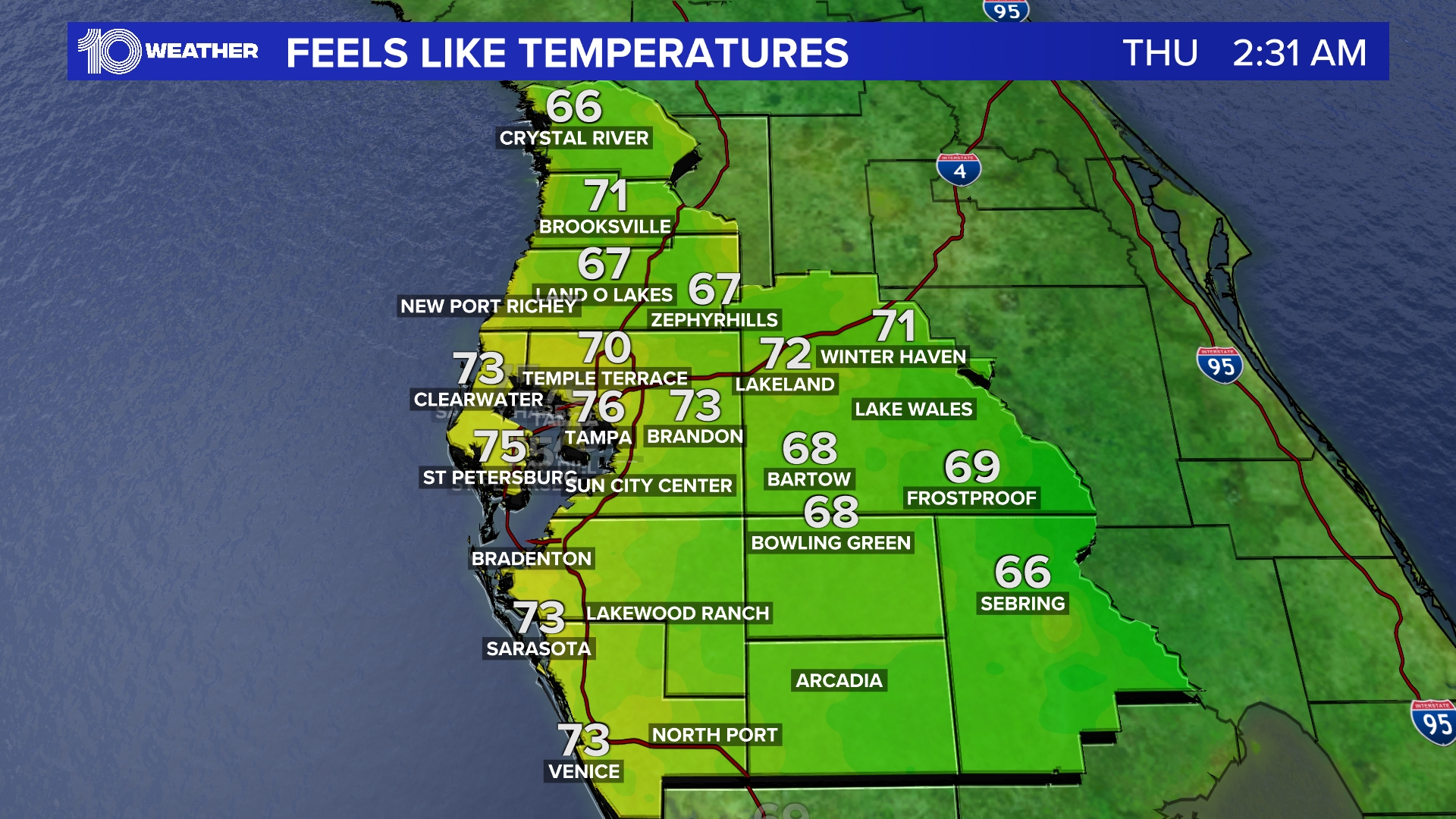 10News WTSP
• As you head out for your morning commute, check out our live blog for the latest traffic updates and road conditions across Tampa Bay.
• Who told the truth in the final presidential debate? Check out PolitiFact's full report PolitiFact.com.
• And find instant reaction from Tampa Bay Times editorial writers and columnists to Donald Trump and Hillary Clinton's performance in our special report at tampbay.com/opinion.
• President Obama's first campaign trip this year to Florida happens today, speaking at 2 p.m. at Miami Dade College's Wolfson campus, followed by a 3 p.m. rally at Florida Memorial University in Miami Gardens.
• The Public Transportation Commission is already under fire for using workers from taxicab and limousine firms in May sting operations targeting drivers from their competitors, Uber and Lyft. But emails obtained by the Tampa Bay Times show the stings were not the first collaboration between the public agency and the industry it's supposed to regulate.
• The Tampa Bay area is a good place to buy homes and rent them out, says a new study out this morning.
• Business columnist Robert Trigaux has some strong feelings about what the recent revelations about Amendment 1, which addresses solar energy in the state, tell us about Florida's public utilities.
• After being largely dormant and encased in a steel shell for 50 years, an entire block of booming downtown St. Petersburg is now being demolished by a crane and wrecking ball. But what will be built in its place? Mayor Rick Kriseman prefers office space, but the developer may have other designs. Read real estate reporter Susan Taylor Martin's full report, which will be published about 8 a.m. at tampabay.com/business.
• The St. Petersburg City Council has a busy day ahead. Council members will get a update on the city's sewage issues, hear the latest plans for redeveloping the 85-acre Tropicana Field site and vote on whether to grant historical preservation protection to Block 25, or the downtown area around Jannus Live. It's one of the original commercial centers in the city and now home to restaurants, clubs and bars. Follow Charlie Frago at @CharlieFrago for updates.
• The Tampa City Council meets at 9 a.m. and is scheduled to consider a 180-day moratorium on granting permits for medical marijuana dispensaries inside city limits. The pause is meant to give city officials a chance to craft rules regulating the location and operations of such facilities if Florida voters pass Amendment 2.
• At 6 p.m., the Tampa Downtown Partnership will launch the Downtowner, a set of electric shuttles that will carry commuters and visitors around downtown Tampa for free. The Downtowner will run seven days a week — 6 a.m. to 11 p.m. weekdays and 11 a.m. to 11 p.m. Saturdays and Sundays. Users will be able to summon the shuttles with an app. Officials will mark the start of the service shortly before 5 p.m. with a news conference at 1120 E Kennedy Blvd., followed by a public reception nearby.
• Laura and Trevor Ball felt shocked when they found untreated sewage had poured into their Largo home from toilets and shower drains. They felt robbed when they returned home after a month in a hotel room to a gutted house with the only working kitchen appliance left a coffee maker. And now, more than two months after the backup, they feel cheated by the city they've lived in for more than 20 years. Read how frustrated Largo homeowners have settled with the city months after sewage backups ravaged their homes.
• City of Tampa voters will decide Nov. 8 on a matter that might not seem far-reaching: Should the city change its charter to give the City Council the authority to order up internal audits of city operations? But behind the question are bigger issues of accountability, the balance of power and the division of decision-making responsibility at City Hall. Staff writer Richard Danielson explores the question in a story appearing this morning at tampabay.com.
• Tom Cruise may be an A-list action star, but the Jack Reacher films are beginning to feel like the B-movies of his career. Still, there was enough value in the first Jack Reacher that it seemed like something good could've been made of the series, Jimmy Guerts writes. Check out his review here.
• You don't have to look hard to spot Bob Dylan's influence on Jason Isbell – Dylan's lyrics to Boots of Spanish Leather are tattooed on Isbell's left forearm. But the connection between them runs deeper than Isbell's skin. This was absolutely clear Wednesday at Ruth Eckerd Hall in Clearwater, where 1,600 fans got a master class in songwriting courtesy of Isbell, the latest and greatest New Dylan on the block. Check out Jay Cridlin's review here.
• Jay also shows how Kesha has been forced to reconstruct her broken life with a reinvented sound and some much smaller shows, including one at Tampa's Ritz Ybor on Tuesday. He writes how Kesha has always deserved our attention, especially now.
• Sure it's only Thursday, but that means it's time to plan your weekend! Check out our Weekend Planner page for loads of date night ideas and things to do with kids including REM's Mike Mills taking up a classical challenge, a free day for kids to explore science and hands-on experiments at MarineQuest and we have a guide to the upcoming St. Pete Food and Wine Fest.