• Slightly warmer weather will continue Thursday, with highs in the low- to mid- 80s, according to 10Weather WTSP.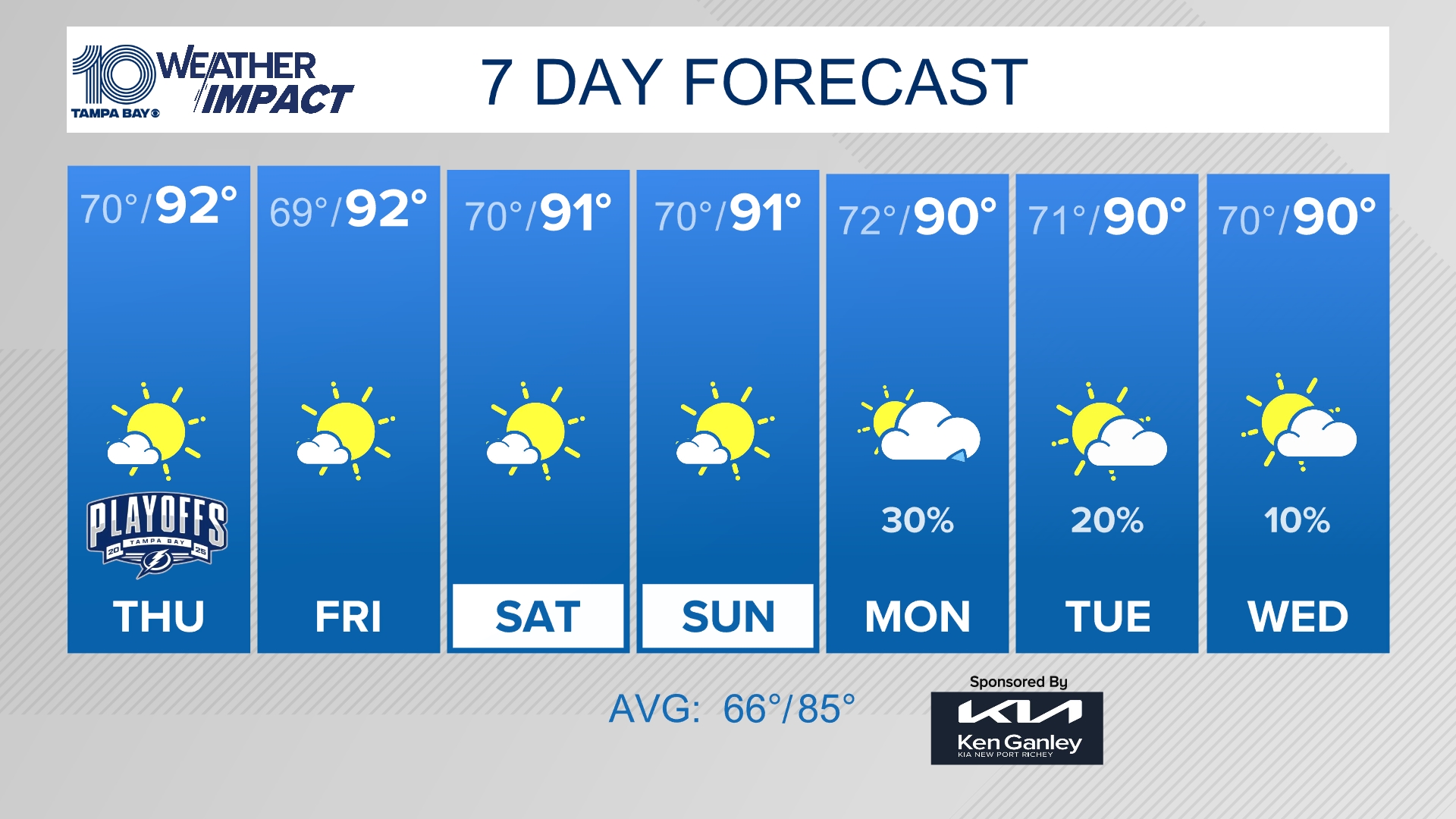 10News WTSP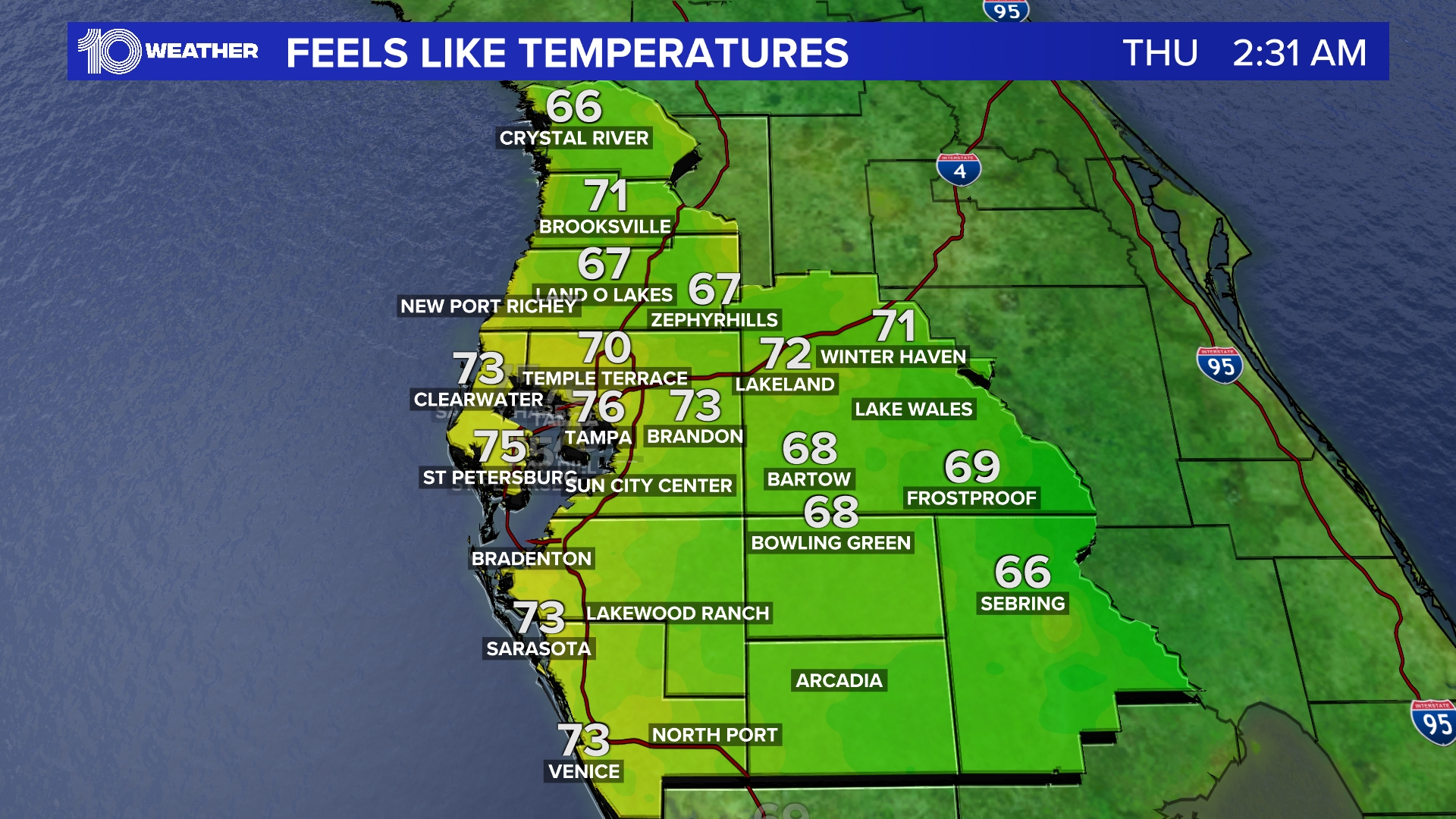 10News WTSP
• Who told the truth in Wednesday night's Marco Rubio-Patrick Murphy Senate debate? Read PolitiFact Florida's report.
• When demolition crews ripped down the steel grillwork encasing St. Petersburg's old Pheil Hotel this week, they uncovered a secret message: "AV8R" spray-painted across the eighth story of the 11-story building known as the "cheese-grater." How did that message get up there? Who put it there? What could it mean? Read the story by reporter Sara DiNatale to find out.
• At least four people were killed in a multiple-vehicle crash on Dr. Martin Luther King Jr. Blvd. east of Tampa Wednesday night, the Florida Highway Patrol said. Stay with www.tampabay.com for updates.
• The St. Petersburg City Council is set to discuss the sewage crisis at a 1:30 p.m. meeting Thursday. The council members expect to be briefed on Mayor Rick Kriseman's funding priorities for addressing the problem. Follow Mark Puente at @MarkPuente for updates.
• For the second time this year, the University of South Florida is admitting it hired a highly paid administrator without knowing he had been found by a previous employer to have engaged in inappropriate, on-campus sexual behavior,/a>. Herb Maschner, 57, who directs a new USF center using the latest technologies to document archeological finds, sexually harassed a coworker who was a 28-year-old graduate student at Idaho State University when they met, Idaho State says in court papers.
• Democratic candidate David Vogel has come under fire because he mocked and insulted Republicans on his Facebook page. Vogel said it's his private page and has no bearing on the Florida House District 67 race. His rival, Republican incumbent Chris Latvala, doesn't agree. Staff writer Megan Reeves breaks down the social media controversy.
• It's Day 4 of early voting in Hernando, Hillsborough and Pinellas counties. About one in four registered voters in Tampa Bay have already cast ballots in this year's general election. For those still trying to decide, check out our Know Your Candidates 2016 voter's guide. It provides a rundown of all major candidates on the Nov. 8 ballot, including their backgrounds and stances on key issues.
• If you like the idea of having groceries and restaurant meals delivered to your front door, you're in luck: There are lots of companies clamoring for your business. Today, one of the better known delivery services in the nation, Instacart, launches in Tampa Bay. Read a full story, which will publish about 6 a.m., at tampabay.com/business.
• The stereotype of millennials for years is that they either lived with their parents or rented apartments because they feared buying a home and suffering through another housing market crash. But millennials are getting older, getting married, getting dogs or thinking about having kids. And by next year, they will be the largest group of first-time home buyers in the nation. Their entry into the housing market will revolutionize real estate as we know. Read business reporter Susan Taylor Martin's full report on this trend at tampabay.com/business. The story will publish at about 10:30 a.m. this morning.
• Whether anyone else is convinced remains to be seen, but the city of Oldsmar will show it's serious about landing a new Tampa Bay Rays stadium when it reveals to the public a master plan developed by an architectural firm. A 2 p.m. news conference is scheduled at the Oldsmar Council Chamber, 101 State Street W. The presentation will be made by Oldsmar Mayor Doug Bevis and Francisco Semsch, president of FSA Inc. architects. Check tampabay.com afterward for a report.
• St. Petersburg-based brokerage and financial services firm Raymond James Financial closed its fiscal year by notching new records in both profits and revenues. Read a full report from business writer Jeff Harrington this morning at tampabay.com/business.