Expect a hot and partly cloudy first day of fall, with a chance of storms, according to 10Weather WTSP.
• North Carolina Gov. Pat McCrory has declared a state of emergency after a second night of unrest in Charlotte and called in the National Guard and state trooopers to quell unrest in the city following the shooting of a black man by a black officer. Another man who was shot during the protest — but not by police — is on life support. Stay with tampabay.com for updates.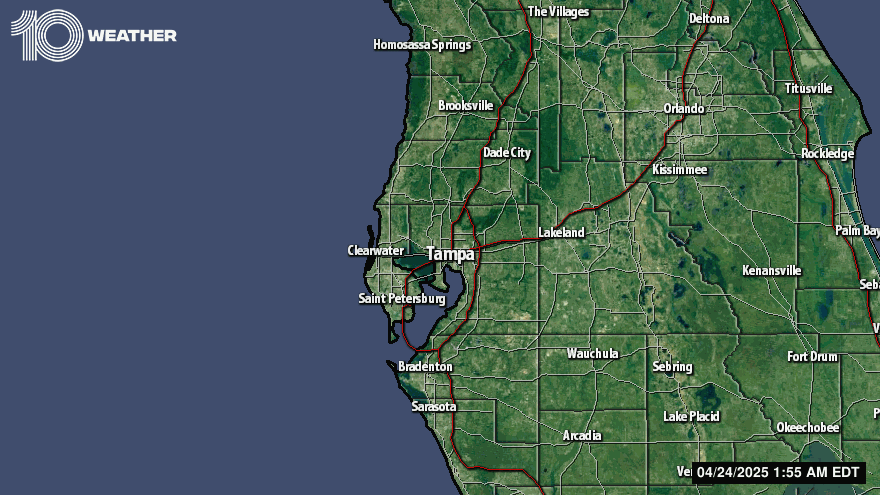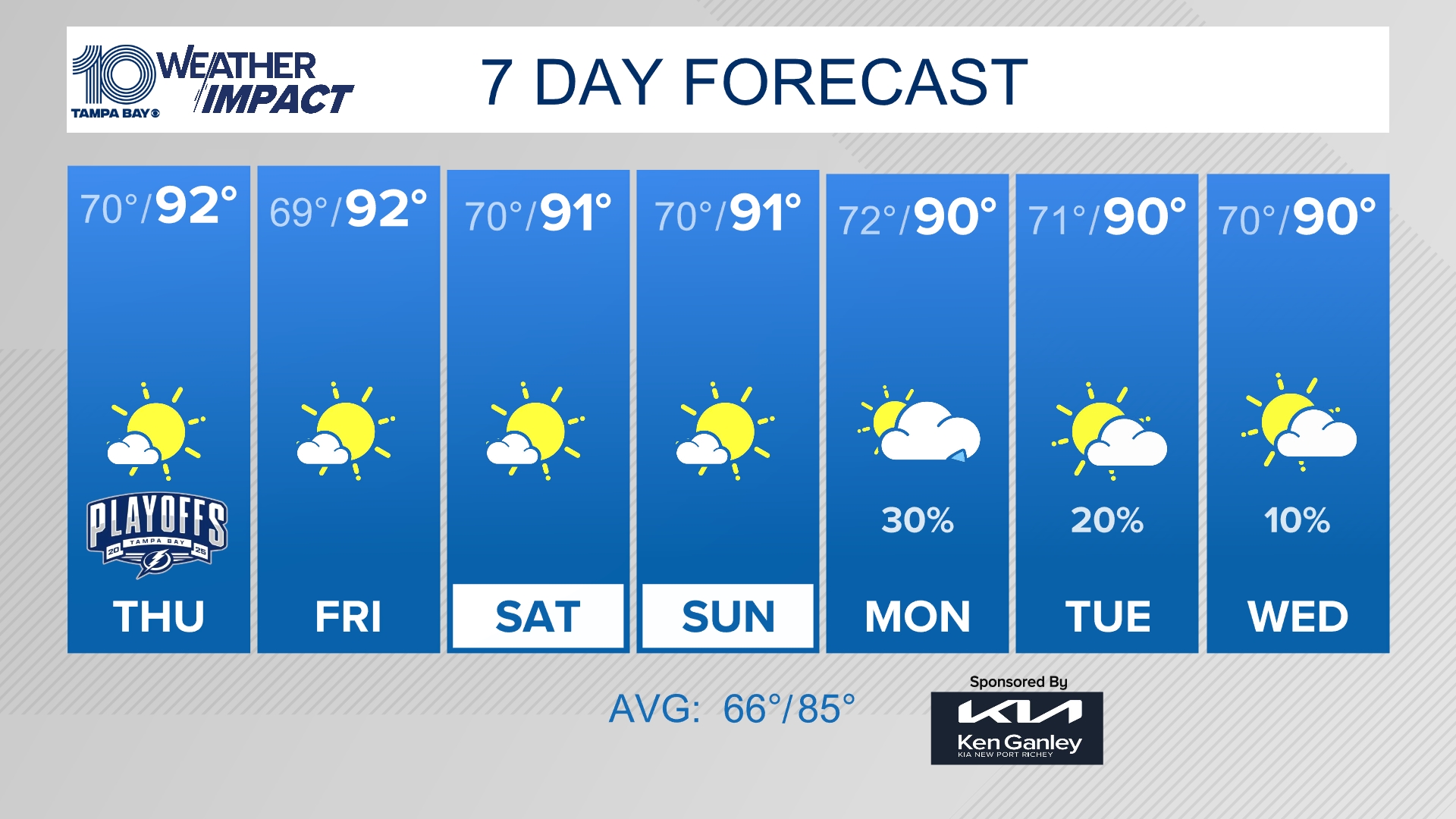 10Weather WTSP
• Money is tight for the planned 25-acre Pier District, even with a budget of $66 million. So to do some of the extras that people have said they wanted, the city of St. Petersburg is turning to sponsors for some of the features.
• Manouchcar Pierre-Val made headlines in 2014 when she slapped the Tampa Bay Buccaneers with a class action labor lawsuit demanding compensation for cheerleaders like her who claim they did a lot of their work for no pay. The Bucs settled. Today, as the team prepares for its home opener Sunday, Pierre-Val has moved on to work as a nurse-practitioner, author, website developer and marketer. She sat down with the Tampa Bay Times for a Q&A that appears later this morning at tampabay.com.
• Sales figures for Florida and Tampa Bay area homes will be out this morning. See if prices are continuing to increase, if inventories are tight and what homes sold for the most in a full report from Times real estate reporter Susan Taylor Martin at tampabay.com/money. The story will be published soon after the figures are released mid to late morning.
• Here are the top things to do today around Tampa Bay, including Rock Hall of Famers Heart, Joan Jett and Cheap Trick all on one stage in Tampa, and a free talk by Perfect Storm author Sebastian Junger.
• The Prince tribute band Purple Xperience, led by a member of the late singer's band, takes the stage tonight in Tampa in one of two Tampa Bay shows. We talked to singer Marshall Charloff who performs as Prince in the tribute act led by Matt "Doctor" Fink, Prince's scrubs-wearing keyboardist in the Revolution. Interest in the band has exploded since Prince's sudden death on April 21.
• It's time to plan your weekend. We have lots of suggestions from our critics and writers on our Weekend Planner page, including Toby Keith, the Lightning Fan Fest and political improv from Second City.