• There's a cool front expected to push through the region, according to 10Weather WTSP, but it is not expected to usher in the drier air previously forecast. The upshot: Showers will continue. Meanwhile, Tropical Storm Matthew was moving through the Caribbean. Check in with tampabay.com throughout the day for updates.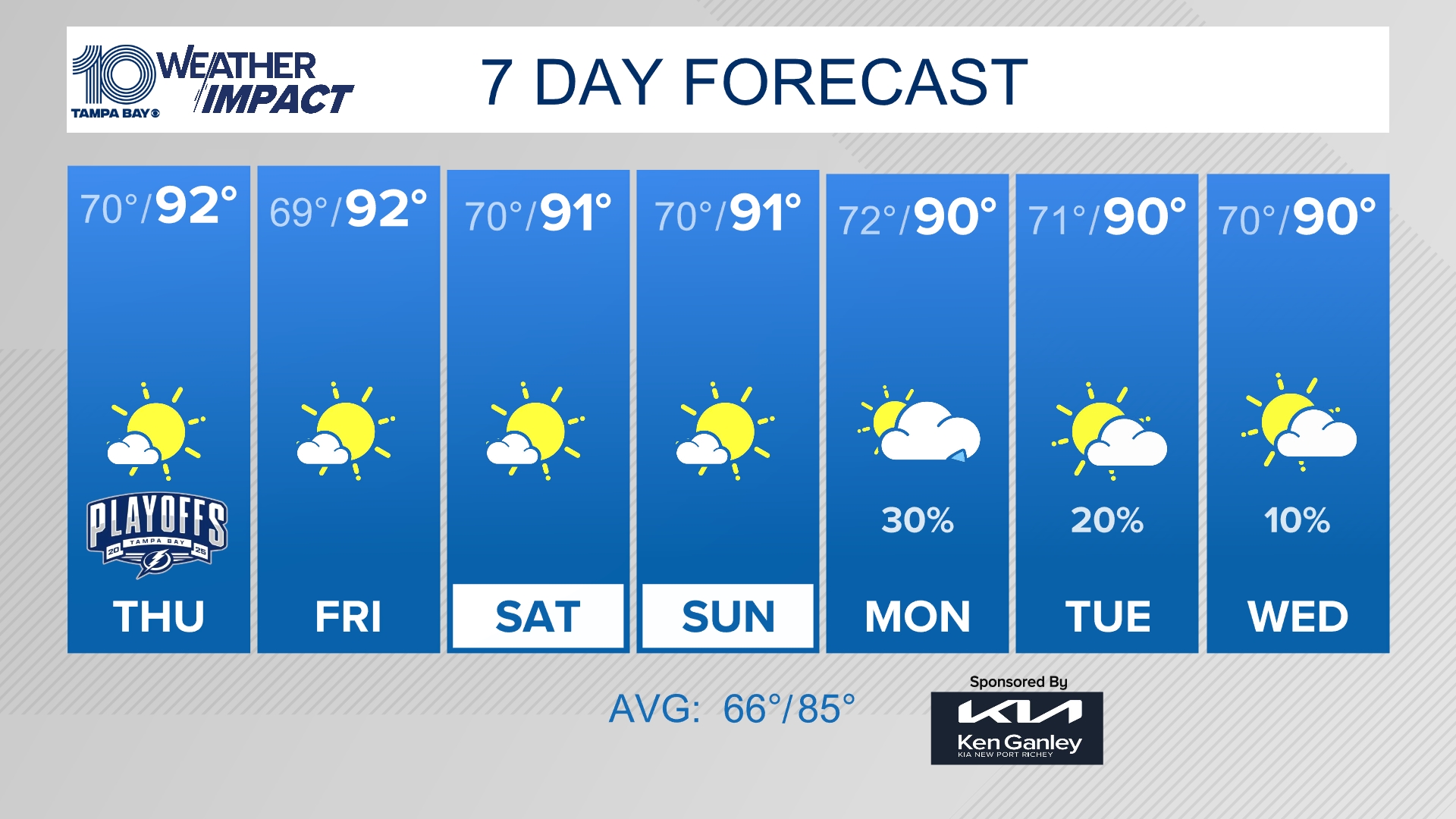 10News WTSP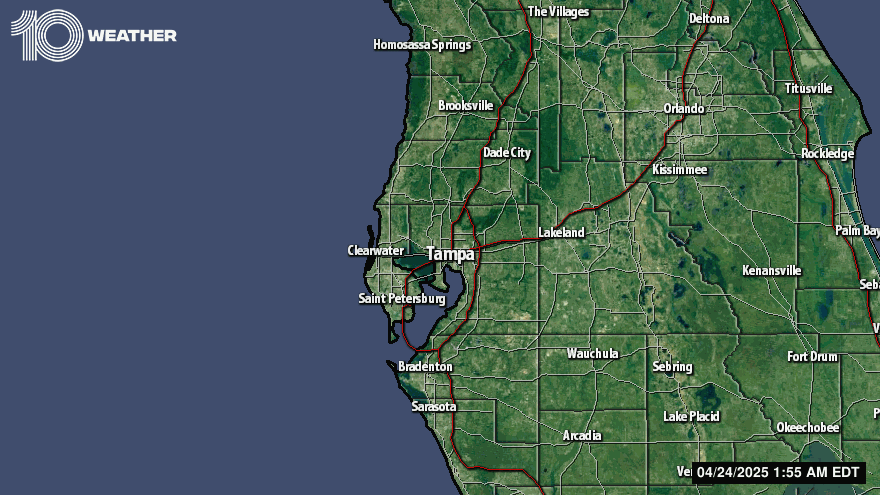 10News WTSP
• NEW: As you head out for your morning commute, check out our live blog for the latest traffic updates and road conditions across Tampa Bay.
• Tropical Storm Matthew dumped plenty of rain on the Caribbean islands as it makes its way west. But it is forecast to take a northerly turn, east of Florida. Stay with tampabay.com for the latest.
• Former U.S. Rep Gabrielle Giffords, who survived a 2011 assassination and mass shooting that left six people dead in Arizona, is set to appear at an anti-gun violence rally at 11 a.m. on the steps of St. Petersburg City Hall with her husband, retired NASA astronaut Mark Kelly. St. Petersburg Mayor Rick Kriseman, City Council chair Amy Foster and City Council member Lisa Wheeler-Bowman are also scheduled to attend. Follow Charlie Frago at @CharlieFrago for updates.
• Uber and Lyft are on board with a new operating agreement that would allow them to remain in Hillsborough County. The chairman of the Public Transportation Commission is scheduled to announce this at 10 a.m. Thursday. Missing from the deal is a fingerprint background check, a condition that led the PTC board to reject previous deals. Whether this new deal flies remains to be seen. Get an early look at the details here.
• Columnist John Romano tells the story of Timothy Kane, sentenced to life at age 14 in 1992 but set for an early release next year — with the help of an unlikely ally.
• The Hillsborough County Supervisor of Elections Office is providing a behind the scenes look for the news media at how it plans ensure a smooth presidential election in Hillsborough County. In 2012, the office says, Florida's secretary of state called Hillsborough "the big county that got it right." The tour will include a look at sorters, scanners, tabulators and all the staff training now underway. We'll take you there. Follow along Thursday afternoon at tampabay.com.
• The Pinellas Suncoast Transit Authority wants to try out a bus rapid transit service between downtown St. Petersburg and St. Pete Beach, which sounds cool. But it wants St. Pete Beach to help pay for it, which commissioners there say is not cool. Check out our story at tampabay.com starting at 6 a.m.
• The NPR news quiz Wait Wait … Don't Tell Me! is coming to Tampa today and we have an interview with host Peter Sagal on his plans to make best-selling author Randy Wayne White stand up for Florida. "We'll ask him why we shouldn't just dig a canal across the state and let you guys float out to sea."
• Living in Florida is an adventure, and not just because of the hurricanes, lightning, sinkholes, shark attacks and nudist resorts. A big part of what makes living here so — interesting? is that the right word? — is knowing that much of what you see isn't real. Our fraudsters often push the limits of believability. Take the case of Sidney C. Hines, 67, a New Port Richey resident who last month pleaded guilty in Tampa to a rather odd federal crime: Impersonating a U.S. senator. Read Craig Pittman's "Oh, Florida" column this morning on tampabay.com.
• From the Tampa Bay Times Editorial Board: Hillsborough County School Board members heard grim details this week about the impact of crushing debt, from school roofs going unrepaired to broken air conditioning systems in classrooms. The superintendent and board members have to respond promptly and decisively to this deteriorating situation that is making it more difficult for teachers and students to focus on learning. Read more at tampabay.com/opinion.
• Ira Mattice Jr. of Zephyrhills was 4 years old when he started racing. "I remember going out on the track for my first time and, like, just going around, like, really slow," he says. Now 12, this go-kart champion describes his sport in his own words. Read it this morning on tampabay.com.
• Guavaween was once the king of Halloween parties, and now it has been reduced to an after party for a kitchy parade. But that may not be a bad thing as we report in this look back at the raucous party and look ahead to the new March of the Pumpkin King parade coming this year.
• It's time to plan your weekend! Our writers and critics have laid out their top picks for art, stage, music, date night ideas and things to do with kids on our Weekend Planner page.
• Here are the top things to do today in Tampa Bay including the Sushi Battle Tampa Bay and the Americana folk music of Sarah Jarosz and Parker Millsap.