• The Tampa Bay area is under a dense fog advisory until 9 a.m., and some areas could experience thick fog that should dissipate later in the morning, according to 10Weather WTSP. Warm temperatures will stay too, as highs will reach the 80s.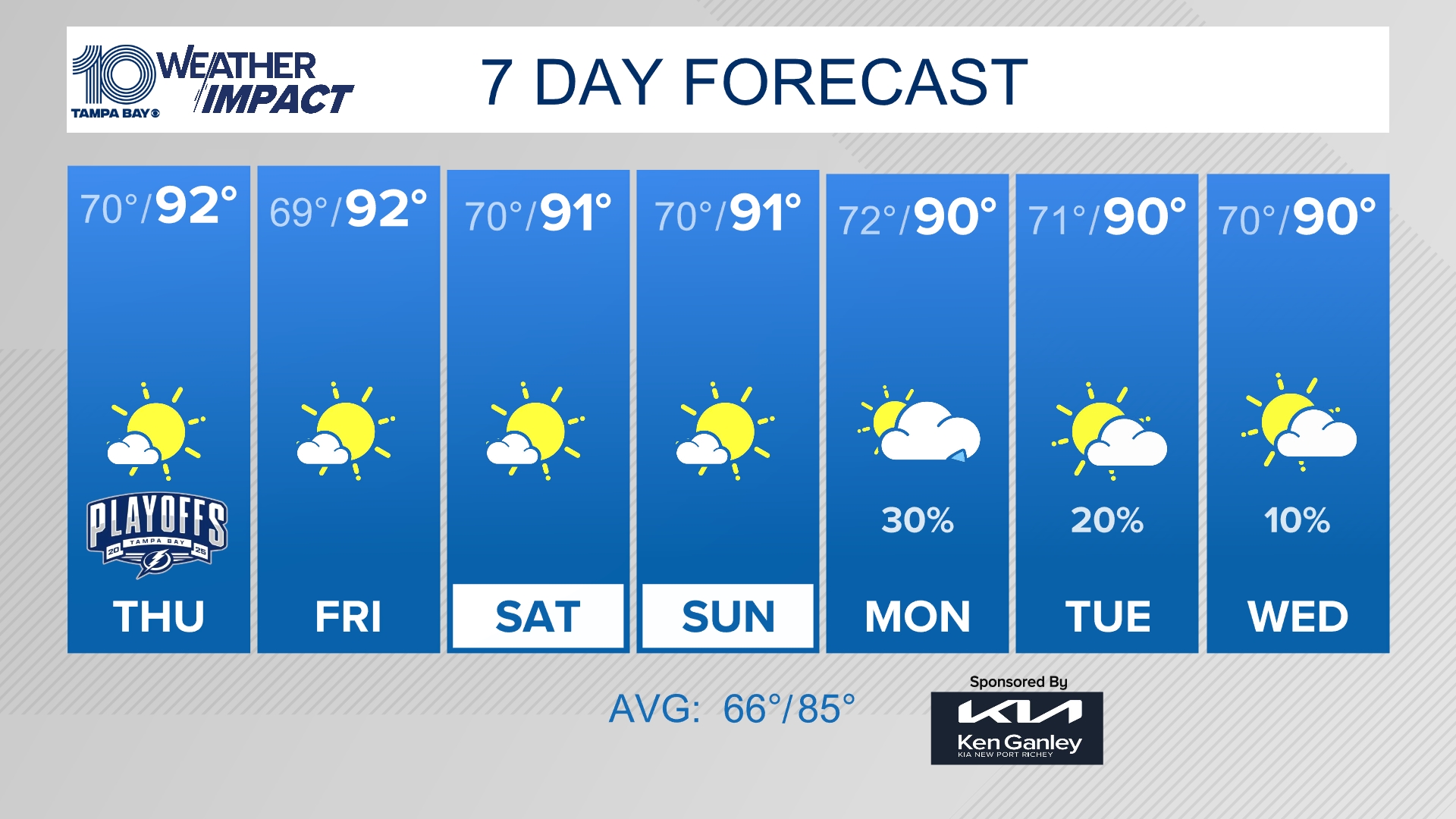 10News WTSP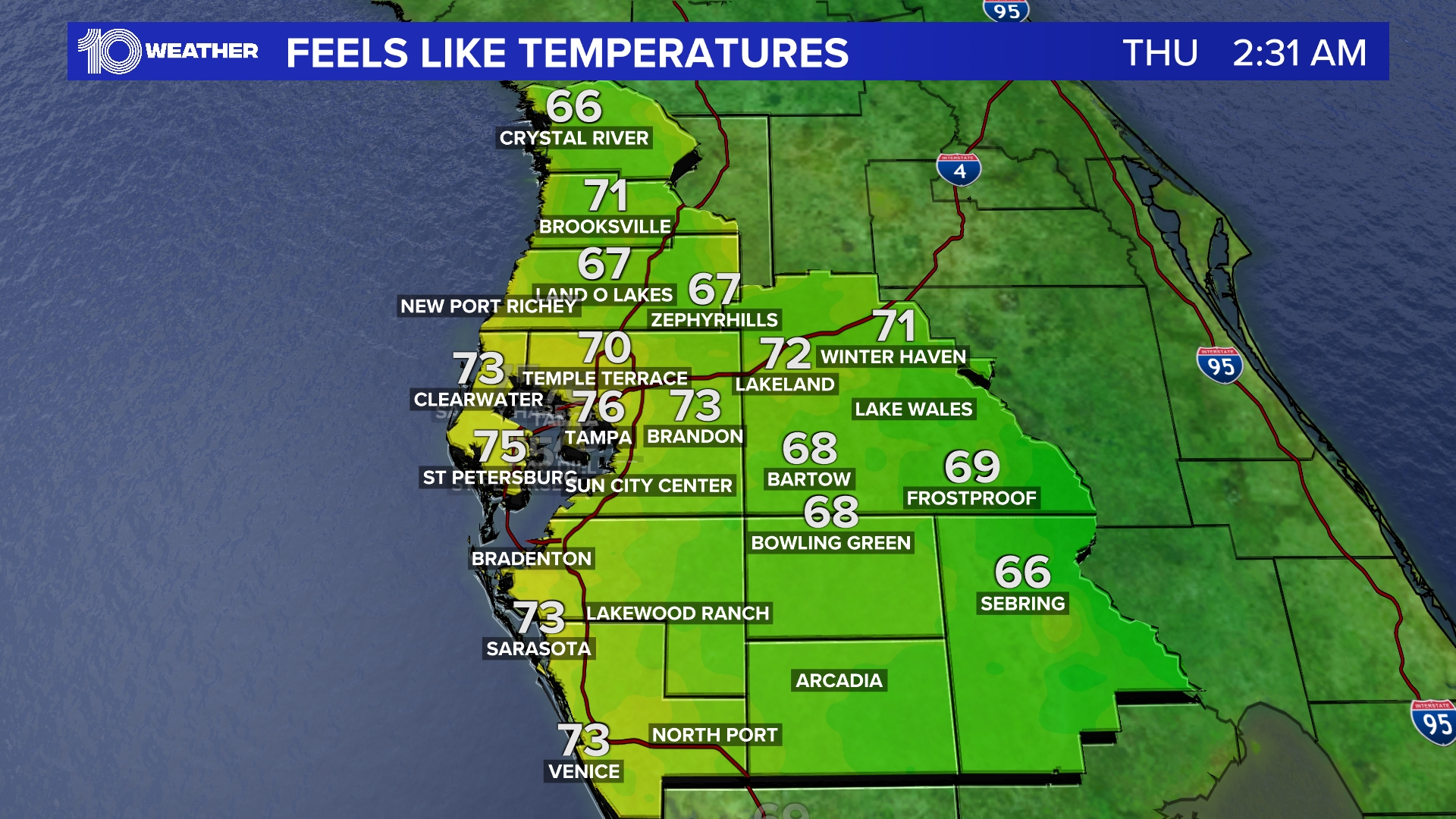 10News WTSP
• A portion of Interstate 75 is closed in Manatee County early this morning after a crash involving a tanker truck. As you head out for your morning commute, check out our live blog for the latest traffic updates and road conditions across Tampa Bay.
• President-elect Donald Trump early this morning officially announced Rex W. Tillerson, the chief executive of Exxon Mobil, as his choice to be secretary of state. In naming him, the president-elect is dismissing bipartisan concerns that Tillerson, the globe-trotting leader of an energy giant, has a too-cozy relationship with Vladimir Putin, the president of Russia.
• With less than two weeks to go before Christmas, deadlines are looming for shipping gifts to friends and loved ones. Check out retail reporter Justine Griffin's list of shipping options.
• PolitiFact will name its 2016 Lie of Year — the most significant falsehood as chosen by our editors and reporters — today at 5 p.m. Watch for the unveiling at PolitiFact.com.
• Gov. Rick Scott will be in Washington today to meet with Rep. Tom Price, whom President-elect Trump has picked as his health secretary. Scott, whose opposition to Obamacare drove him into politics, will offer his thoughts on how to repeal the 2010 law, a spokeswoman said. The meeting is set for the afternoon. Price also is an outspoken Obamacare critic.
• Tampa Bay Times columnist John Romano writes about Senate Bill 104, which was filed last week by state Sen. Jeff Brandes, R-St. Petersburg, and would allow students to use computer coding to fulfill the foreign language requirement in Florida high schools.
• It's hard to find anybody in the Hillsborough County school system who is neutral on SpringBoard, the math and English teaching materials that the district buys from College Board. There are teachers and students who detest the system, and others who swear by its benefits. But if the district were to replace SpringBoard, that decision could cost as much as $11.8 million for a two-year supply of books. The School Board will discuss the dilemma at a 9 a.m. workshops. It can be viewed live on the district website here.
• The Pinellas County Commission is set to divide up $7.1 million from the BP oil spill settlement that will be spent on a host of projects across the county. The meeting starts at 2 p.m. Follow Mark Puente at @MarkPuente for updates.
• Our annual Holiday Movie Guide highlights 15 releases closing the book on 2016 movies, including Star Wars: Rogue One coming out Thursday. Read film critic Steve Persall's 15 movies to see this season. And be sure to check back at 5:30 p.m. to read Persall's review of the latest in the Star Wars saga.
• From the Times food editor: here are food gifts to make and buy
• From the Times editorial board: Every American, regardless of political persuasion, should be deeply concerned by the assessment of U.S. intelligence agencies that Russia meddled in the presidential election with the goal of aiding Donald Trump. Also, an auditor's report that found no evidence of corruption in St. Petersburg's embattled sewer department is reassuring.
• Here are the top things to do today in Tampa Bay including the Beach Boys bringing a holiday show to Clearwater and Marty Baron, the Pulitzer Prize-winning editor featured in the movie Spotlight, giving a talk in St. Petersburg.