• Clouds are in the forecast Tuesday, but it should stay dry, according to 10Weather WTSP. Highs will reach the uppers 70s.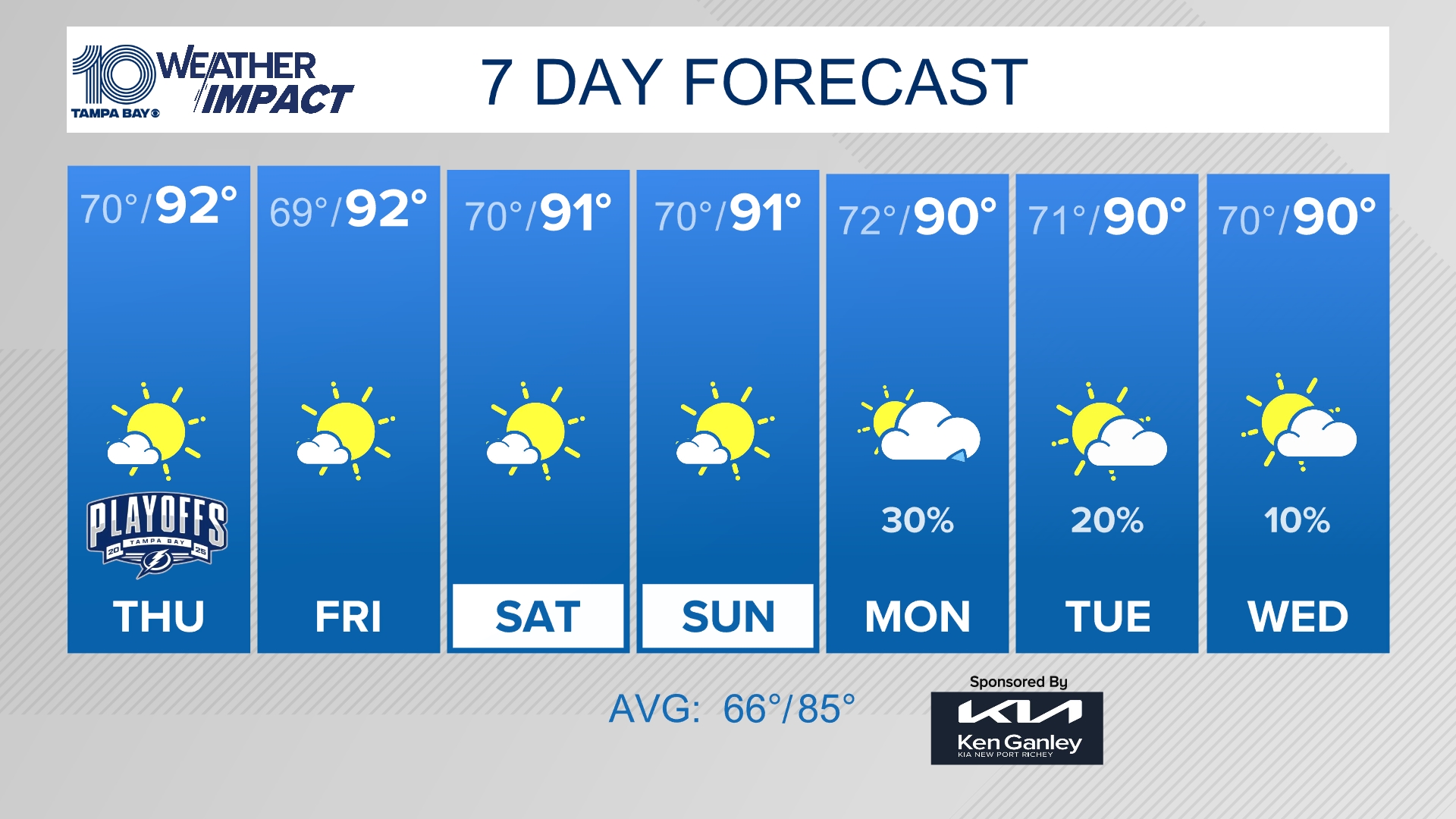 10News WTSP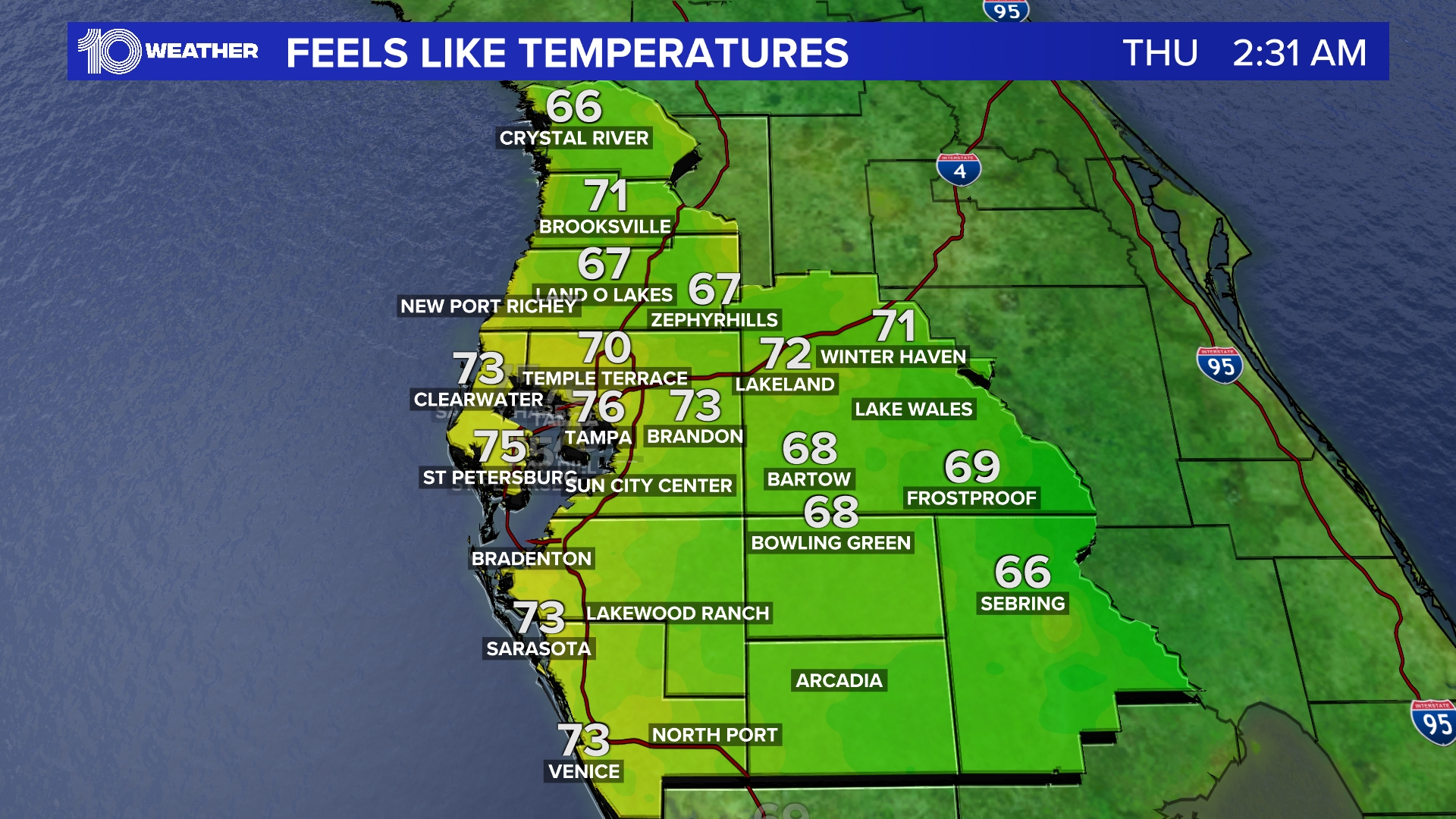 10News WTSP
• As you head out for your morning commute, check out our live blog for the latest traffic updates and road conditions across Tampa Bay.
• On Fifth Avenue, between 56th and 57th streets, in the heart of Manhattan, is a skyscraper that once drew Gucci shoppers but now struggles with demand for $30 Make America Great Again hats, the Trump show goes on. Above the lobby, where tourists are herded behind one red velvet rope line and reporters another, Donald Trump has been filling out his administration, summoning job candidates Apprentice-style to Trump Tower. A carnival has overtaken what was a corridor for the well-heeled, a noisy jumble of selfie-snappers, protesters and police. "Is he here?" the street people ask. Yes or no, the crowds come. Tampa Bay Times Washington Bureau Chief Alex Leary chronicles the scene at White House North in New York City.
• When former Congressman Bill Young helped secure $50 million in federal dollars to help build the Treasure Island Causeway, he did so after city officials promised never to charge tolls. But now the city wants to do just that because it says it can't afford maintenance and upkeep. To which Times columnist John Romano asks: Is it ever okay to break a promise? Read today's Romano column.
• Child prodigy Jackie Evancho sings in Clearwater tonight, one of her last concerts before Inauguration Day, when the teenager will sing the national anthem at Donald Trump's presidential inauguration. We talked to Evancho about the high-profile gig and what it was like to explode onto the national scene at just 10 years old.
• Florida endured two hurricanes in 2016, but Craig Pittman reports that the state faces a much different problem in 2017: an increased risk of wildfires this winter. The state has become so dry in recent months that officials are now concerned about wildfires burning across the peninsula in the coming year, and the risk is especially great in the Panhandle. Look for his story at 8:15 a.m..
• And Richard Danielson reports on how an idea that provoked a tug-of-war between boosters for downtown and Ybor City has died a quiet death. His story should be online around 8:30 a.m..
• Like a pop culture Advent Calendar, our Feed blog has been counting down the days till Christmas with a daily dose of Internet whimsy, from wacky Christmas trees to nightly reruns of the Seinfeld Festivus episode to white elephant gifts people will actually steal. Keep up with the culture on the Feed blog.
• Here are the top things to do today in Tampa Bay including Christmas in the Park at Lowry Park Zoo and Ice Skating at Tampa's Winter Village.