• Warm weather is expected to continue Tuesday, with highs in the mid 80s, according to 10Weather WTSP.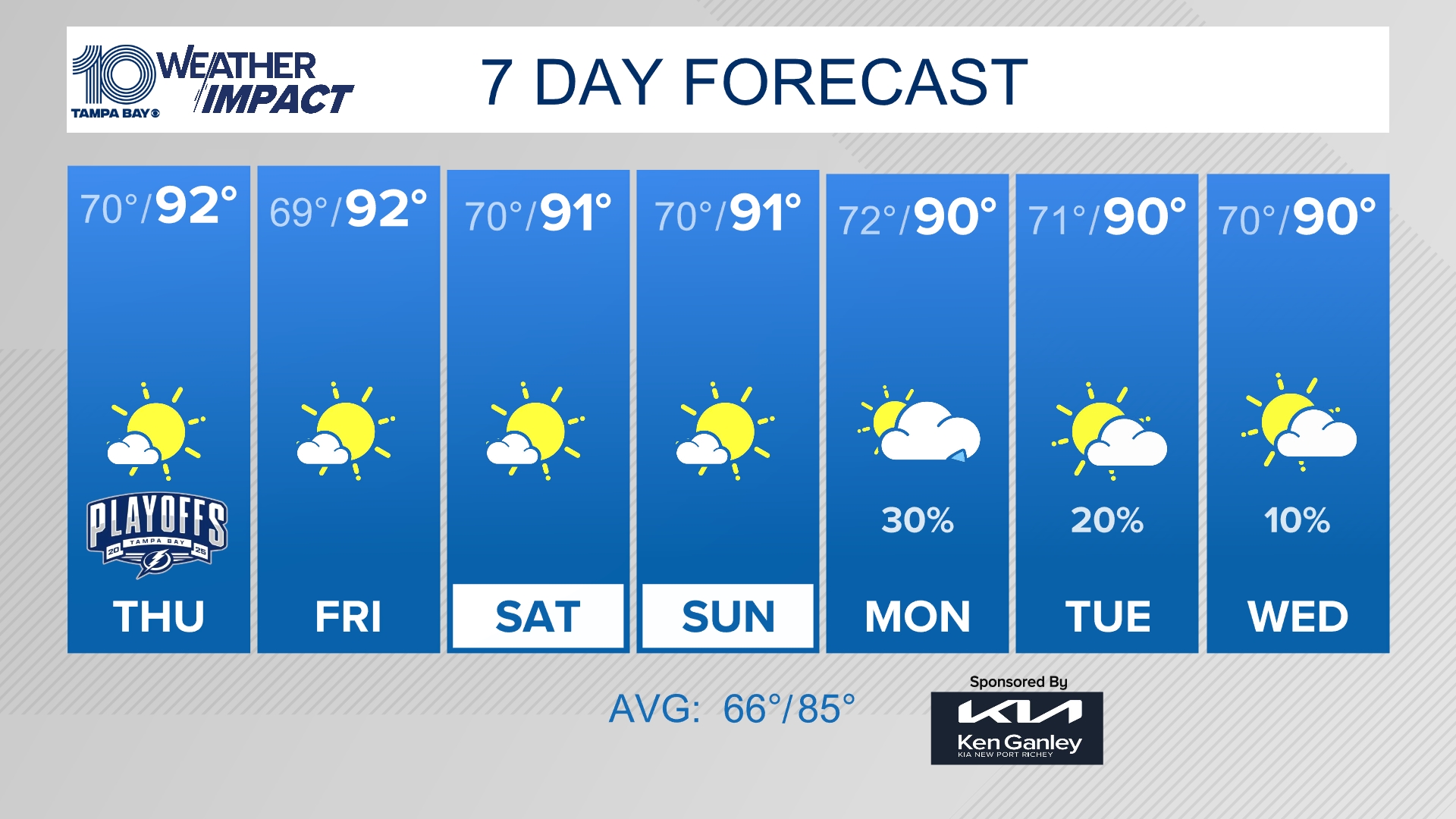 10News WTSP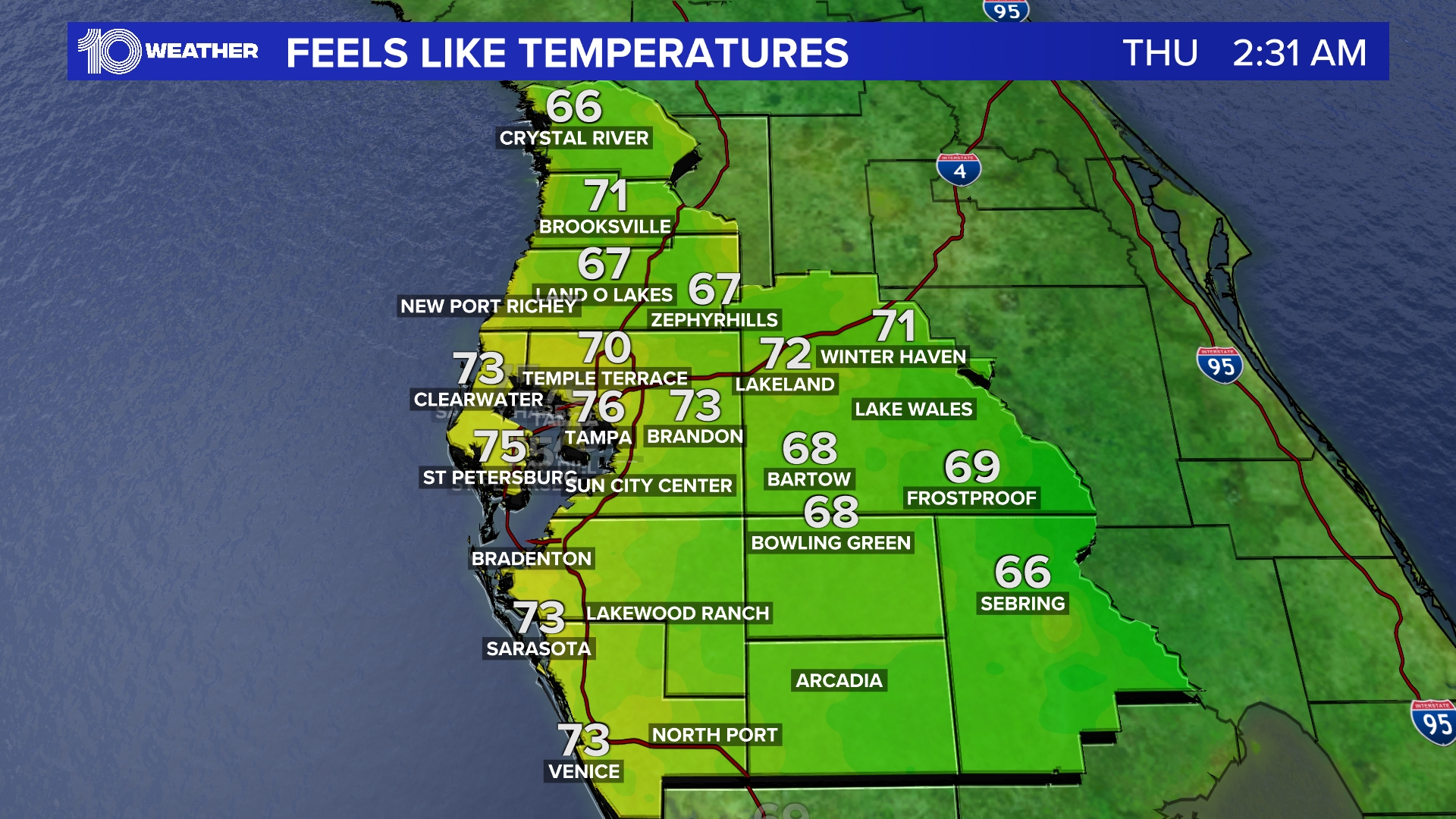 10News WTSP
• As you head out for your morning commute, check out our live blog for the latest traffic updates and road conditions across Tampa Bay.
• Winghouse restaurants, part of the 'waitress only' genre of eateries that includes Hooters and Tilted Kilt, was purchased by a Tampa investment firm in 2014 and recently opened a new location near Raymond James Stadium. See what the company's CEO says is in the works for the restaurant chain.
• Wine-drinking women have become a joke. Example, in an ad on a wine company website, two women wearing prim, narrow-brimmed hats, button earrings and wash-and-set hair confer side by side. "How much do you spend on a bottle of wine?" one asks. The other answers, "I would guess about half an hour." At the bottom is the name of the wine: Mommy's Time Out. Behind the humor is the stark fact that women in America are drinking far more, and far more frequently, than their mothers or grandmothers did, and alcohol consumption is killing them in record numbers.
• Tim Watters, a 58-year-old former real estate agent from Temple Terrace, has made his living impersonating Bill Clinton. He has had cameos in movies and shared gigs with former presidents. But times have changed and now Watters is transforming into Donald Trump, counting on the president-elect to make his career great again.
• Despite two hurricanes, 2016 was a record year for sea turtle nesting on Pinellas County's Beaches, according to the Clearwater Marine Aquarium, which has been keeping tabs on nesting activity since 1978. Tampa Bay Times environmental writer Craig Pittman explores possible reasons for the spike.
• Undeterred by a defeat at the United Nations, Israel's government said that it would move ahead with thousands of new homes in disputed areas and warned nations against further action, declaring that Israel does not "turn the other cheek." Just a few days after the U.N. Security Council voted to condemn Israeli settlements, Jerusalem's municipal government signaled that it would not back down: The city intends to approve 600 housing units in the predominantly Palestinian eastern section of town on Wednesday in what a top official called a first installment of 5,600 new homes.
• With the kids out of school and visiting relatives in town, we found some fun things to do this week including snow play at the aquarium and ways to show off the area to your visitors.
• One holiday down, one to go and we have tons of New Year's Eve parties and events around the Tampa Bay area. Find our list here, divided by splurges vs. family fun. And if you just want to know where to find fireworks on New Year's Eve, we have that list too.
• Here are the top things to do today in Tampa Bay, including a big Hanukkah family festival and the Moscow Ballet performing The Nutcracker.