• Drier air is coming through the area Tuesday, with highs reaching the 80s, according to 10Weather WTSP.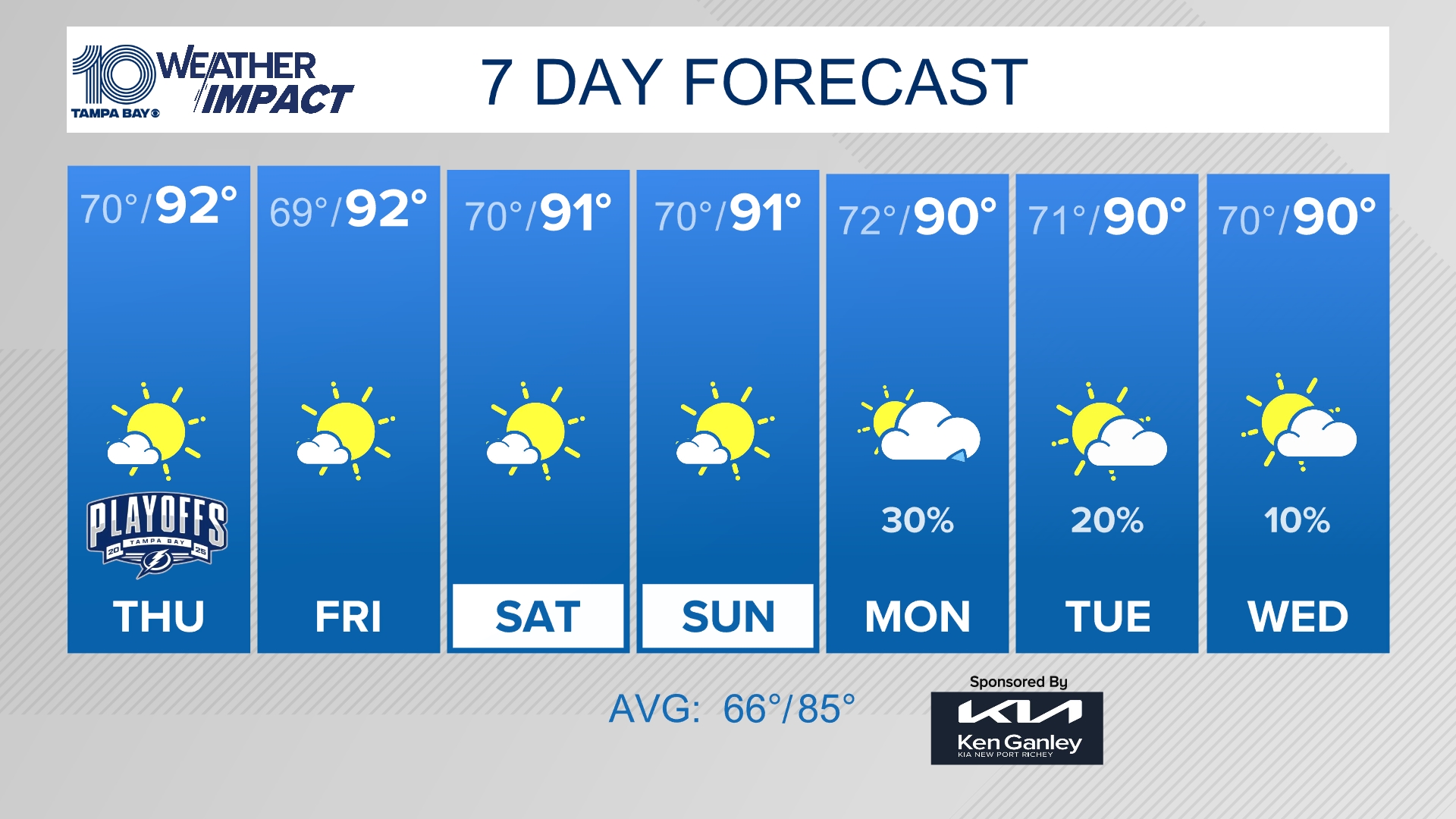 10News WTSP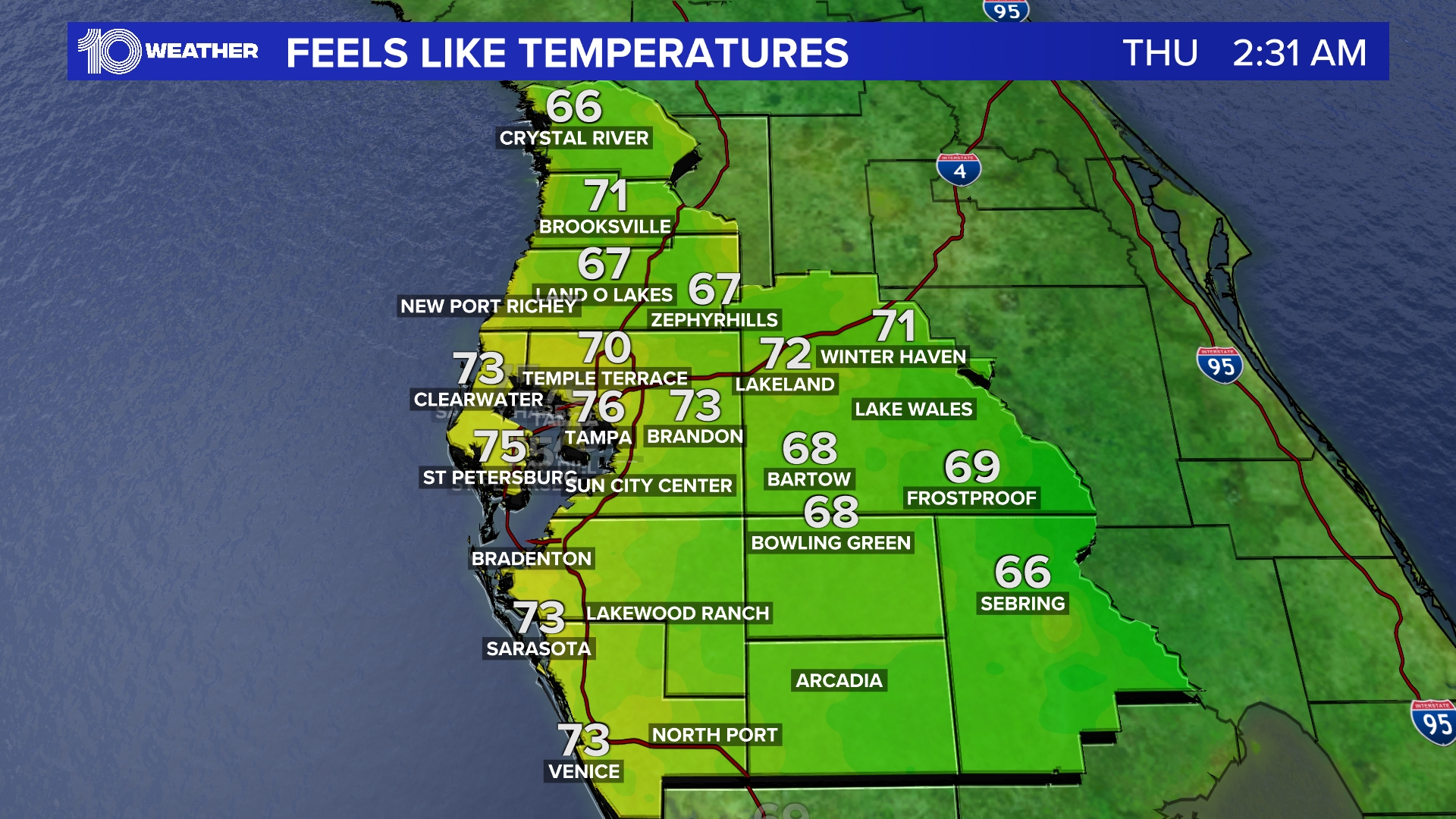 10News WTSP
• As you head out for your morning commute, check out our live blog for the latest traffic updates and road conditions across Tampa Bay.
• Picture a skyscraper-sized Usher dancing across the facade of Tampa's 31-story Rivergate Tower, a.k.a. the Sykes building. It'll be one of the most striking visual components of this weekend's Playoff Playlist Live, a three-day concert festival at Curtis Hixon Park leading up to the College Football Playoff national championship game at Raymond James Stadium. For all the news leading up to the big Alabama-Clemson rematch, check the Tampa Bay Times' coverage here.
• The logistics of getting around downtown Tampa for the college football festivities this weekend requires the playbook of a top offensive line coach. There's already a shortage of parking because of recent construction taking up Tampa parking lots. Here's what you need to know about parking, as well as some do's and don'ts if you're going to the game — or just want to soak in the atmosphere.
• Times columnist John Romano explores the issue of Florida's minimum wage, which got bumped this week by 5 whole cents to $8.10 an hour! Surely, Romano writes, there's a way to raise the state minimum wage" target="_blank">to help workers without hurting their employers.
• Longtime Florida Aquarium president and CEO Thom Stork died Monday after a long bout with cancer at the age of 68. He led the aquarium for 14 years. Read more about his passing here.
• Tampa Bay Buccaneers coach Dirk Koetter told the Times' Rick Stroud that he's considering giving up play-calling duties so he can spend more time on his duties as head coach.
• Need more proof that downtown St. Petersburg's apartment market is on fire? The 309-unit Modera Prime 235 has been sold for $77.55 million to a Salt Lake City real estate firm. More details here.
• Tarpon Springs Police top things to do today in Tampa Bay including Free Tuesday at Glazer Museum and the Lightning take on the Winnipeg Jets