• Tuesday morning will start out chilly, but warmer weather is on the way, with temperatures in the mid-70s by Tuesday afternoon according to 10Weather WTSP.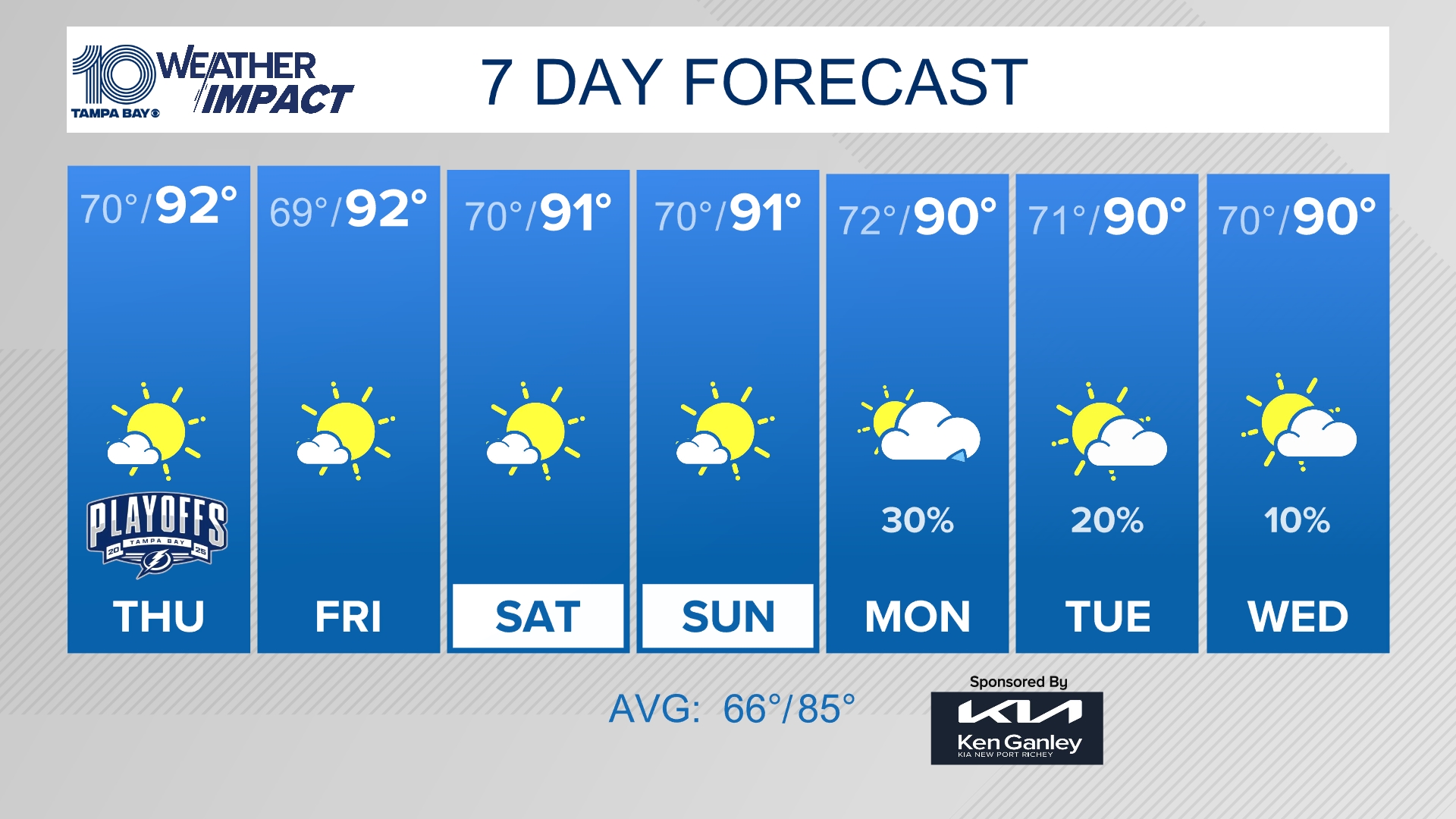 10News WTSP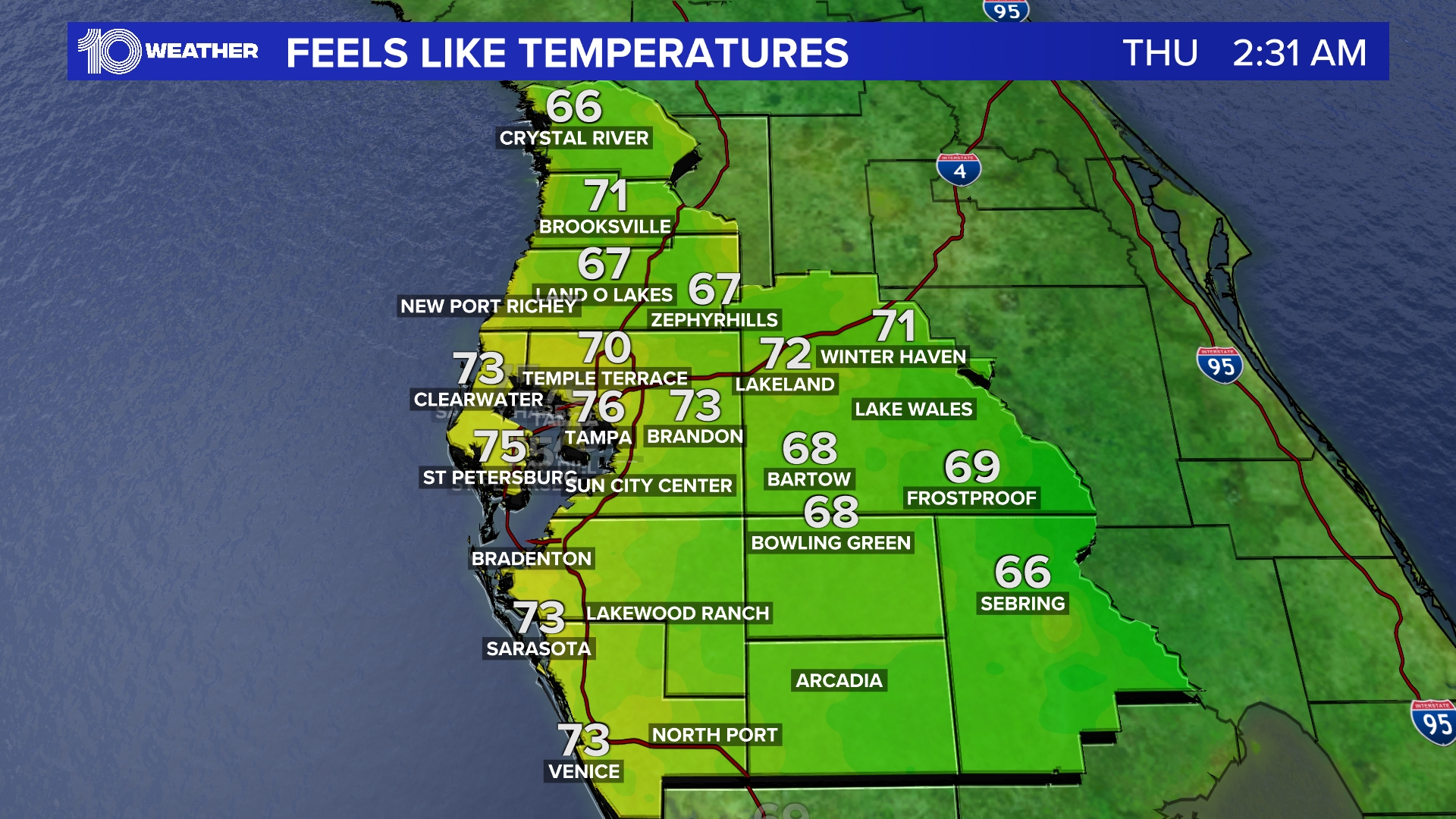 10News WTSP
• As you head out for your morning commute, check out our live blog for the latest traffic updates and road conditions across Tampa Bay.
• President-elect Donald Trump released a 2 ½-minute infomercial-style video that largely steered clear of his most inflammatory campaign promises to deport immigrants, track Muslims and repeal President Barack Obama's health law. Instead, Trump offered what he called an update on his transition, which he said was working "very smoothly, efficiently and effectively." Reading from a script and looking into the camera, Trump vowed to focus on creating jobs, reducing regulations and combating corruption once in office.
• Be honest with yourself: Politics is on the table this holiday season, like it or not. The best advice we have is to try keeping the conversation rooted in reality. We have PolitiFact's guide to navigating politics on Thanksgiving.
• The Florida Senate at 10 a.m. swears in 20 new members, including Dana Young, R-Tampa, and Darryl Rouson, D-St. Petersburg. At 11 a.m., the Florida House swears in 46 new House members. Sen. Joe Negron, R-Stuart, and Rep. Richard Corcoran, R- Land O'Lakes, formally take over the Senate and House. There is already friction between the two.
• When Tampa Bay opened this five-game road trip, starting a slate of 12 of 17 away from Amalie Arena, goalie Ben Bishop insisted the team needed to play with more of an attitude. Stop waiting to get hit first. Start a streak. And the Lightning did just that, winning four of five games on this road trip, which ended in a 3-1 loss to the Predators at Bridgestone Arena.
• Kristina Gaime, the Pasco County mother who went to prison for killing her youngest son and attempting to kill her oldest, was recently ordered by a jury to pay more than half a billion dollars to her surviving child and his father for the infamous 1999 crime. The judgment ended the long civil suit against Gaime filed by her ex-husband, Stephen Rotell; her surviving son, Adam Rotell, now 25; and the estate of her son, Mathew Rotell, who died at age 6. Even 17 years after the crime — even after his wife took a plea deal and was released from prison earlier this year — Stephen Rotell still wanted his day in court against his ex-wife. Check back with tampabay.com around 8:30 for a story.
• If you're gearing up for some Black Friday shopping, be sure to check out our list of store openings and hours.
• Here are all the movies you can see over the holiday weekend, and you can read reviews from Tampa Bay Times film critic Steve Persall.
• Dolly Parton and Barbra Streisand in the same week? It's happening in Tampa. Our pop music critic Jay Cridlin talked to the legendary country star who squealed with delight at the news she and Barbra are in the same town in the same week. It's her first concert to the city of Tampa since the early '90s, and Streisand's first local show ever.
• Here are the top things to do today in Tampa Bay including free ferry rides and ice skating at Tampa's Winter Village.