• We should be in for a warm and mostly dry rest of the work week, with highs in the 80s, according to 10Weather WTSP. A front could bring rain by week's end and 50s weather in parts of the area for the weekend.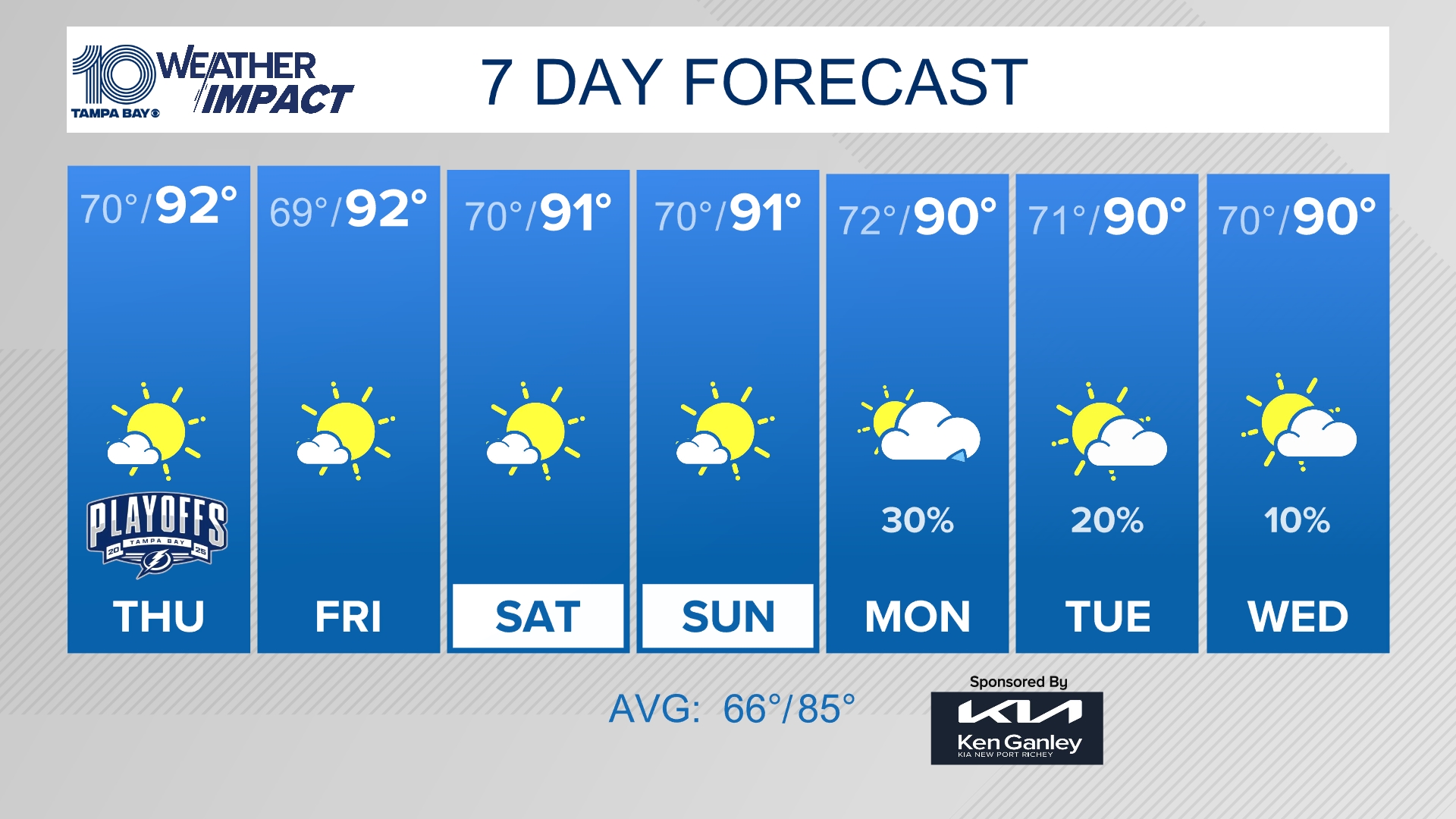 10Weather WTSP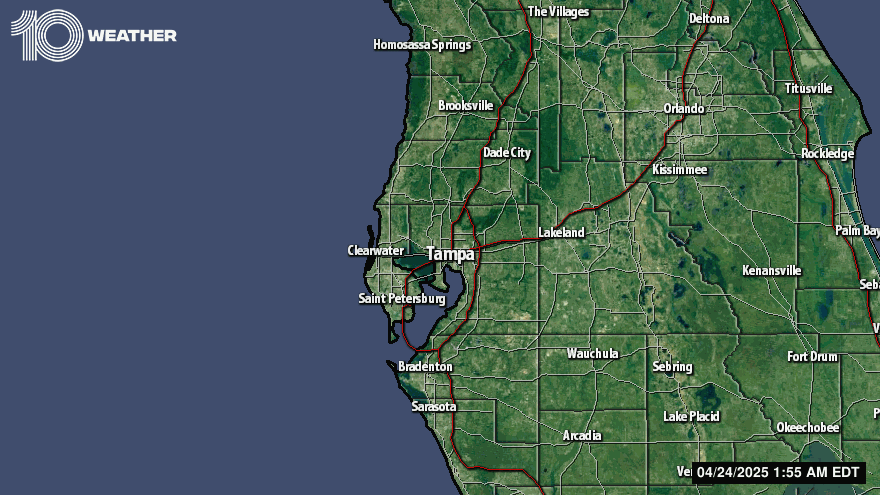 • As you head out for your morning commute, check out our live blog for the latest traffic updates and road conditions across Tampa Bay.
• After weeks of sniping at each other on the campaign trail, Marco Rubio and Patrick Murphy took swipes at each other Monday night in the first of two scheduled U.S. Senate debates before Election Day. Who told the truth? Read PolitiFact Florida's report.
• Over the last four years, education bills outnumbered nearly all other topics before Florida lawmakers. The 2017 session could offer more of the same, as the Legislature is expected to tackle keenly watched issues including recess, testing and choice. Jeff Solochek explains what this could mean this year.
• The Florida Supreme Court's decision last week to require unanimous juries for executions has thrown the state's death penalty into disarray. How might the 386 people on death row be affected? Michael Auslen explains>
• Remember when the city of Oldsmar raised its hand and said the tiny town would make a swell location for a new Tampa Bay Rays stadium and everyone was like, what? That's nuts, right? Mayor Doug Bevis doesn't think so and plans a news conference for next week to say as much, complete with architects.
• Tampa Bay Times columnist John Romano writes that it's time for Florida lawmakers, after a series of court losses, to join the rest of the 21st century and finally fix the state's unconstitutional and ineffective death penalty law.
• Times political editor Adam C. Smith wants you to imagine how different things could have been if Republicans had nominated Marco Rubio for president instead of Donald Trump. Instead of a nominee talking about America as if it were heaving its last, dying gasps, they would hear optimism and idealism, he writes.
• Mosaic now knows just how big the massive sinkhole is at its Mulberry plant: It's 152 feet across at its widest, and 220 feet deep — making it one of the deepest sinkholes in the state. Craig Pittman has the story of how Mosaic measured the hole and how it intends to fill it in before the start of the 2017 rainy season in May.
• Fourteen graduate students at USF in Tampa have been poring over 1930s and 1940s newspaper coverage, looking to understand what Floridians knew about the Holocaust while it was unfolding. The U.S. Holocaust Memorial Museum will use their findings in a 2018 exhibit examining American newspaper coverage of the genocide. The research exercise led to some surprising philosophical lessons for these future teachers.
• President Barack Obama tonight hosts his 13th and final White House state dinner, for Italy's prime minister. Celebrity chef Mario Batali is preparing the courses for 400.
• The Tampa Bay Partnership has unveiled a new look and leadership structure as it tries to push the Tampa Bay business community to the next level. See who's in charge and other changes.
• The Rock and Roll Hall of Fame 2017 nominees will be announced today at 8 a.m. and our Stuck in the '80s blogger Steve Spears has a primer on the newly eligible '80s acts said to be under serious consideration, including Bon Jovi, Janet Jackson and Tom Petty as a solo artist. Read on for more. And check the Stuck in the 80s blog later today as he writes about who was nominated and who was snubbed.
• Eagles great Don Henley just announced he is coming to Clearwater's Ruth Eckerd Hall and country fans will want to check out the lineup for the WQYK Guitar Pull returning in 2016 with Gary Allan, Josh Turner and Kane Brown among many others coming to the Mahaffey in St. Pete. You can find the latest music news and reviews on our Soundcheck blog with updates throughout the day.
• Here are the top things to do today in Tampa Bay, including a Taste of Clearwater, an opera at the Palladium and haunted houses.