• Showers and storms will come to the region in the afternoon, after morning fog, while highs will be in the upper-80s, according to 10Weather WTSP.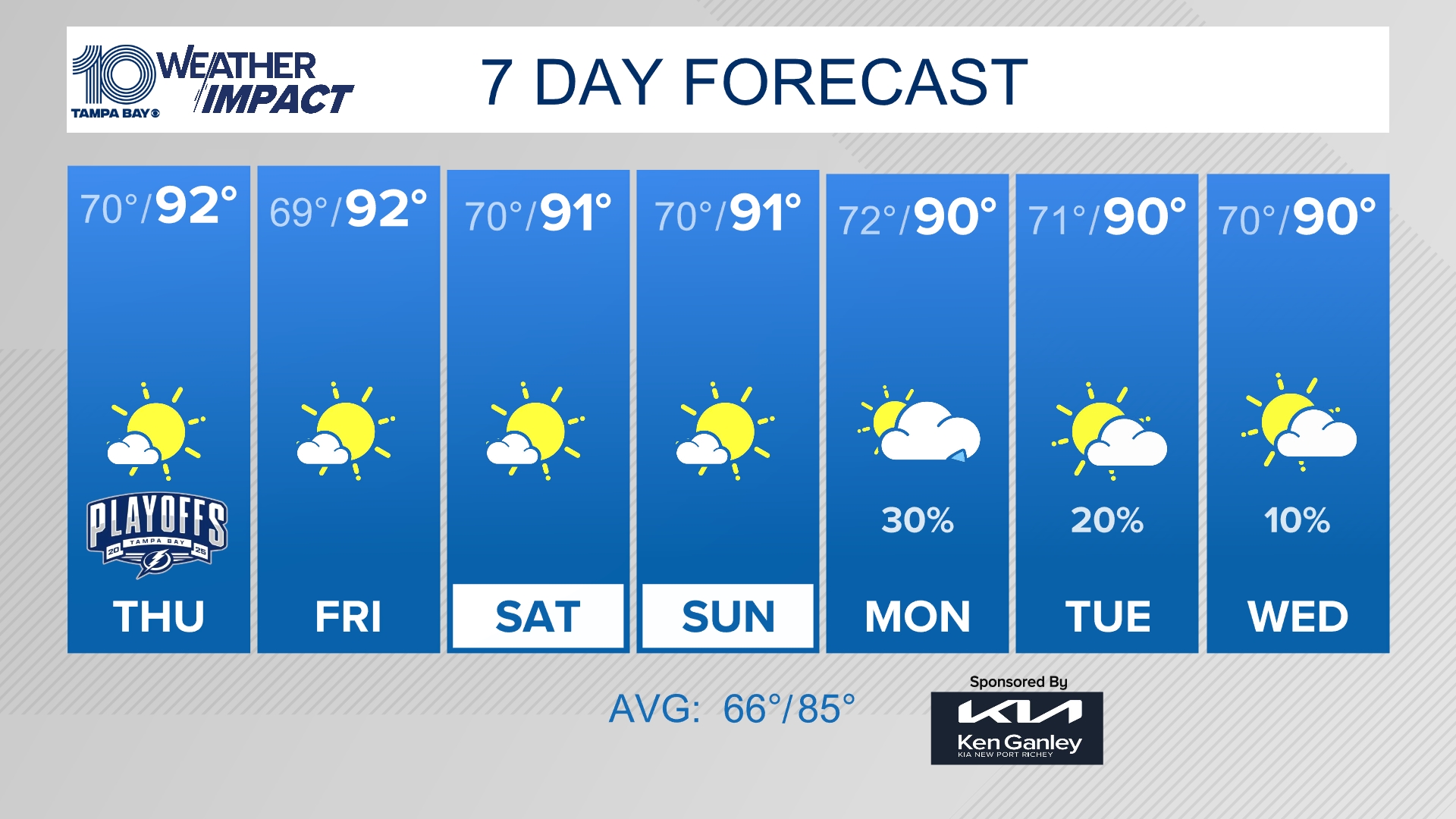 10News WTSP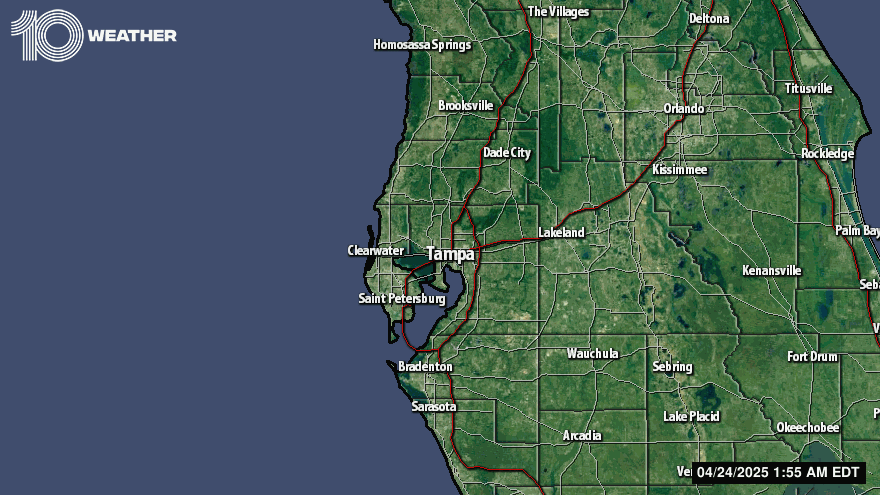 10News WTSP
• As you head out for your morning commute, check out our live blog for the latest traffic updates and road conditions across Tampa Bay.
• While Haiti is hunkering down as Hurricane Matthew, a strong Category 4 storm, batters the island nation, Florida should be on alert as the storm's latest forecast track has shifted to the west. Stay with tampabay.com for the latest on the storm.
• The only debate for the vice presidential candidates is tonight at 9. Republican Mike Pence and Democrat Tim Kaine will debate at Longwood University in Farmville, Va. The 90-minute debate starts at 9 p.m. and will be moderated by Elaine Quijano of CBSN and CBS News. PolitiFact will be live fact-checking every debate, so keep PolitiFact.com open for your second-screen enjoyment. And if you want us to fact-check something, Tweet @PolitiFact with #PolitiFactThis.
• The Florida Department of Transportation reversed course Monday and said it would no longer replace a free lane on the Howard Frankland Bridge with a toll lane when the northbound span is rebuilt in 2019. That's a big change for the Tampa Bay Express toll road project. The Hillsborough Metropolitan Planning Organization will meet at 9 a.m. and one of the things it is set to discuss are plans for the new bridge. Follow Tampa Bay Times transportation reporter Caitlin Johnson at @cljohnst for updates.
Tampa socialite Jill Kelley's story may soon be a made-for-TV event after a chance meeting over the summer. This after Kelley, who recently wrote a memoir about her role in the sex scandal that brought down CIA director David Petraeus over an affair with his biographer, Paula Broadwell, discussed the book with Hollywood producer Ron Senkowski as they lounged around the pool at the Beirut Four Seasons hotel in Lebanon. Over meetings with his business partner and Kelley and her husband, Scott Kelley, bonds were formed and now Senkowski is about to pitch a TV serial to Netflix, Hulu, Amazon and others in the industry.
• Brexit, Zika, a Brazilian recession and Canada's weakening economy. University of Central Florida economist Sean Snaith ticks off the reasons he is putting the possibility of a recession into his forecast. Check here this morning: tampabay.com/business.
• For the past three years, a Scientologist who lives next door to a house at 302 Cedar St. in Clearwater complained to the city about the home being rented by the week in violation of Clearwater's short-term rental ban. The city never verified the neighbor's allegations, but used her word to hand Betsy Steg the stiffest fine for short-term renting in Clearwater history: $46,500. Steg admits she broke the law, but said her illicit business went undisturbed until she angered the wrong people. She had become the target of Scientology's well-known intimidation tactics used to punish former members, journalists, defectors and others who offend the church.
• The biggest development ever on Clearwater Beach, the Wyndham Grand Resort, is starting to take shape and is expected to open in just over 100 days. Check out an update of the resort's construction.
• A recent ranking of the Tampa Bay area compared to other metro communities in the nation labeled us a middleweight. See who the heavyweights are and read what business columnist Robert Trigaux thinks this area needs to do to reach the next level.
• From the Editorial Board: Local leaders on both sides of the bay deserve credit for speaking out against the Florida Department of Transportation's wrong-headed plan to put a toll lane on the Howard Frankland Bridge. Now that FDOT has reversed course, they should continue working to ensure that TBX is driven by sound transportation policy. Read more at tampabay.com/opinion.
• Our foodies are shining a spotlight on regional foods this week. Food editor Michelle Stark chats with Jim Webster, who co-wrote a new book with Mario Batali called Big American Cookbook, about the foods that remind us of home. Plus, our writers weigh in on the best places to find Chicago hot dogs, Buffalo wings, beef on weck and Maryland crab cakes locally. Don't read this hungry.
• Jack Nicklaus and Annika Sorenstam are among the iconic golfers set to speak at legend Arnold Palmer's memorial today. The service for Palmer, who died Sept. 25 at age 87, will be televised live on the Golf Channel at 11 a.m. Also join tampabay.com/sports for coverage.
• Art critic Lennie Bennett says you should feast your eyes on the new Dali Museum exhibit Ferran Adriá: The Invention of Food. He is considered among the greatest living chefs, if not the greatest. The exhibit "extends the conversation about the definition of art," she says.
• It's October, which means the beer will be flowing all month at several Oktoberfest celebrations across the Tampa Bay area. Here is a smattering of more Oktoberfest terms and knowledge to help you make it through the season with oompah.
• Here are the top things to do today in Tampa Bay, including a free comedy show for USF's Homecoming week, and popular oddball rap duo Rae Sremmurd.