It'll be partly cloudy with a chance of showers in the region today with high temperatures of 90 degrees, according to 10Weather WTSP.
• State Sen. Jack Latvala gathers Pinellas County state lawmakers at 3 p.m. to discuss the local sewage crisis. Latvala has proposed renting barges or other floating devices to temporarily hold sewage instead of dumping it into area bays during storms. The group will convene at the University of South Florida St. Petersburg. Check out tampabay.com afterward for updates.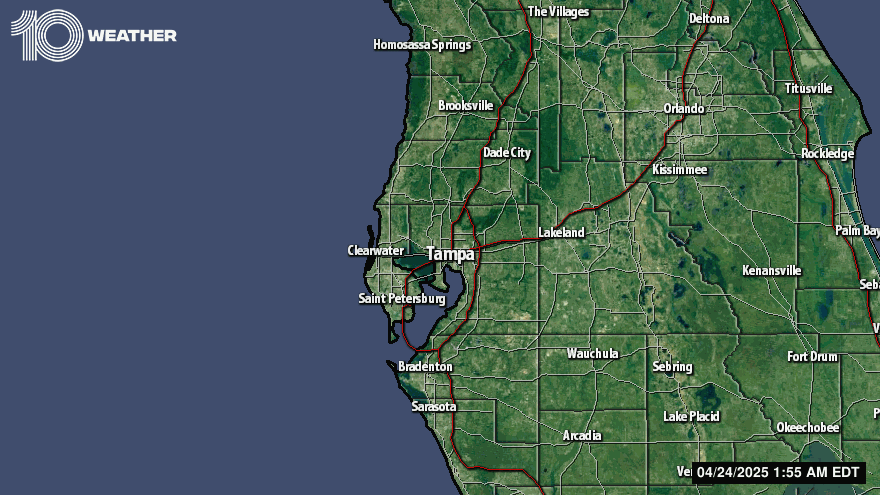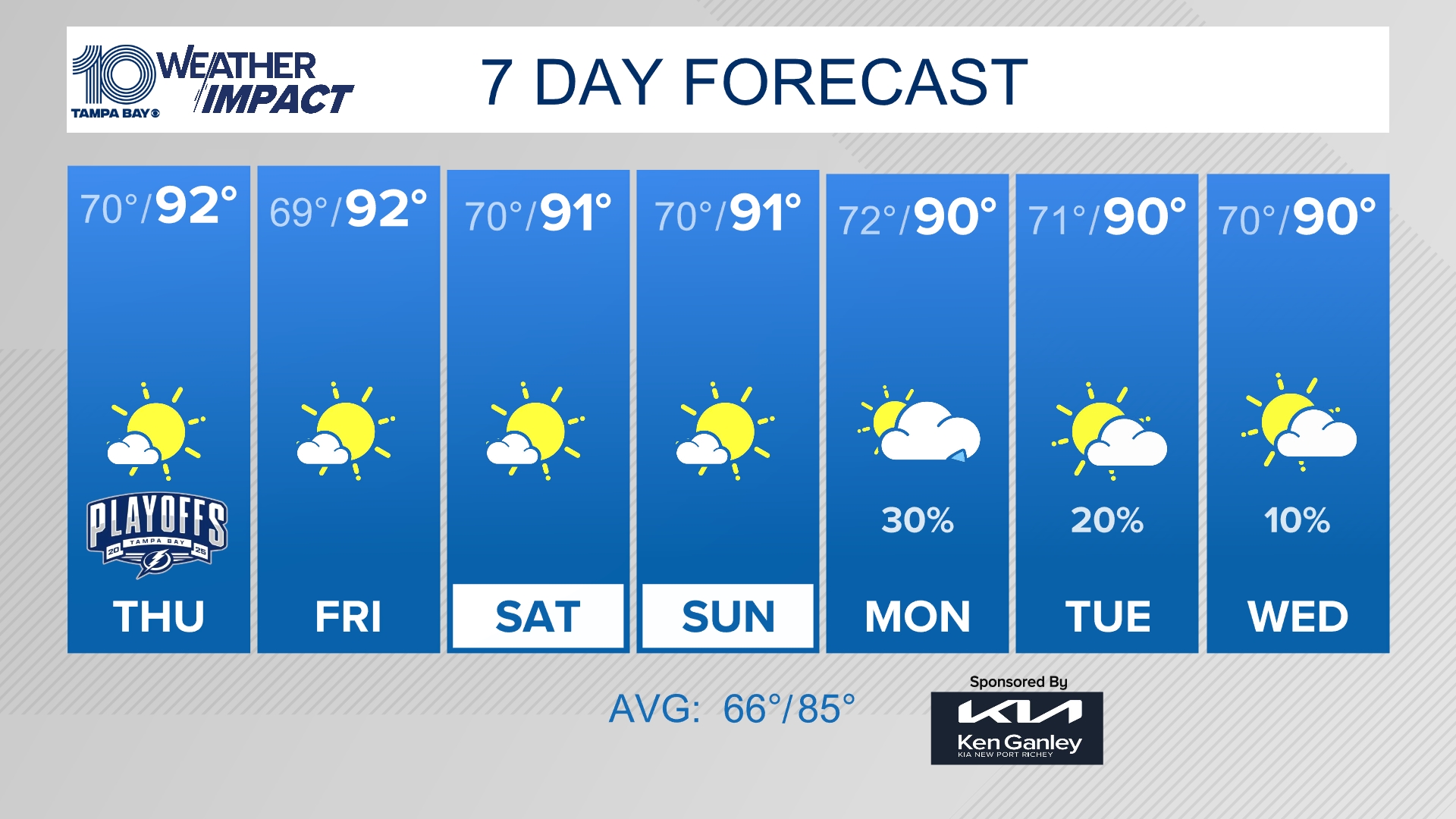 10Weather WTSP
• Pinellas County school officials have some new ideas for disciplining elementary school kids without resorting to out-of-school suspensions. Think more detentions, Saturday school and putting kids to work on campus. The School Board will discuss these and other ideas at a workshop starting at 9 a.m. Follow Tampa Bay Times education reporter Colleen Wright on Twitter (@Colleen_Wright) for updates.
• Clearwater's Tech Data Corp. announced Monday it was acquiring a Phoenix tech company for $2.6 billion — putting it neck-and-neck with Publix as the largest company by revenue in Florida. Bravo, says Robert Trigaux, Times business columnist — a Tampa Bay company has decided to grow rather than sell out.
• Follow business reporter Justine Griffin on Twitter (@SunBizGriffin) for updates from the Port Tampa Bay meeting beginning at 9:30 a.m. James Nozar, CEO of Strategic Property Partners, is expected to detail redevelopment plans for Channelside Bay Plaza. Check out this sneak peek, and look for the complete story later this morning at tampabay.com/money.
• Can't get enough education news? Want to discuss school stories and interact with other readers? Join the new Times Gradebook Blog group on Facebook. Our team of education reporters created this group to share education news and notes from Tampa Bay and Florida, and to hear from readers like you.
• How do UberEATS, GrubHub and other doorstep delivery services stack up? We took a test drive of the many app-based food delivery services out there. Here's what we found.
• Back in the day, fine dining meant French restaurants. But in recent years French cuisine has declined, not just in Tampa Bay, but nationally. Times food critic Laura Reiley misses it. And because Café Largo is just about the only remaining stalwart, and because they happened to celebrate their 30th anniversary recently, she thought it was time to check back in and see how chef-owner Dominique Christini was doing.
• Here are the top things to do today around Tampa Bay, including the Rays playing the Yankees in the team's final homestand, and a stand-up paddleboarding social.