The worst weather ahead will likely hit late Wednesday into Thursday, but we will start seeing the effects of Tropical Depression 9 early Wednesday. (Late Tuesday, the system had yet to be named a tropical storm.) Expect growing winds and showers today as the weather system gets closer to making landfall.
• At 11:30 a.m., 2,000 mourners are expected at St. Lawrence Catholic Church for the funeral of the late Monsignor Laurence Higgins. Higgins, who founded the parish, served as its pastor for 49 years and became one of the Tampa Bay area's most high-profile clergymen. Read more about his life.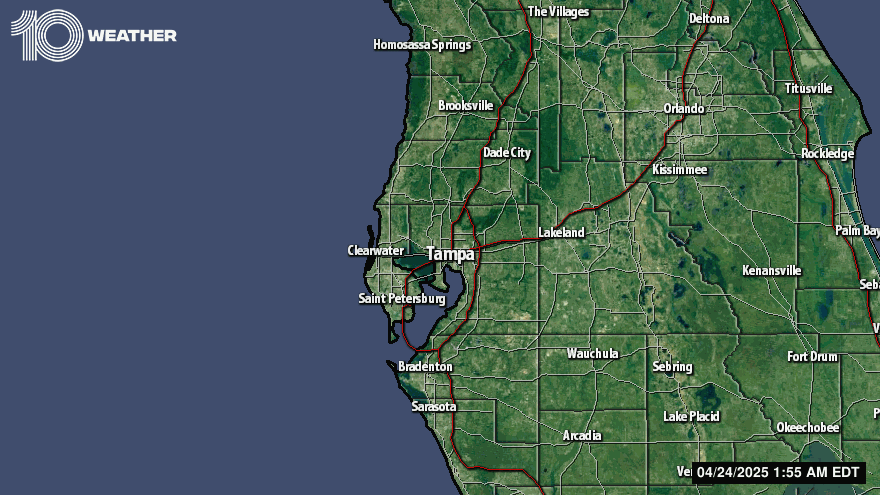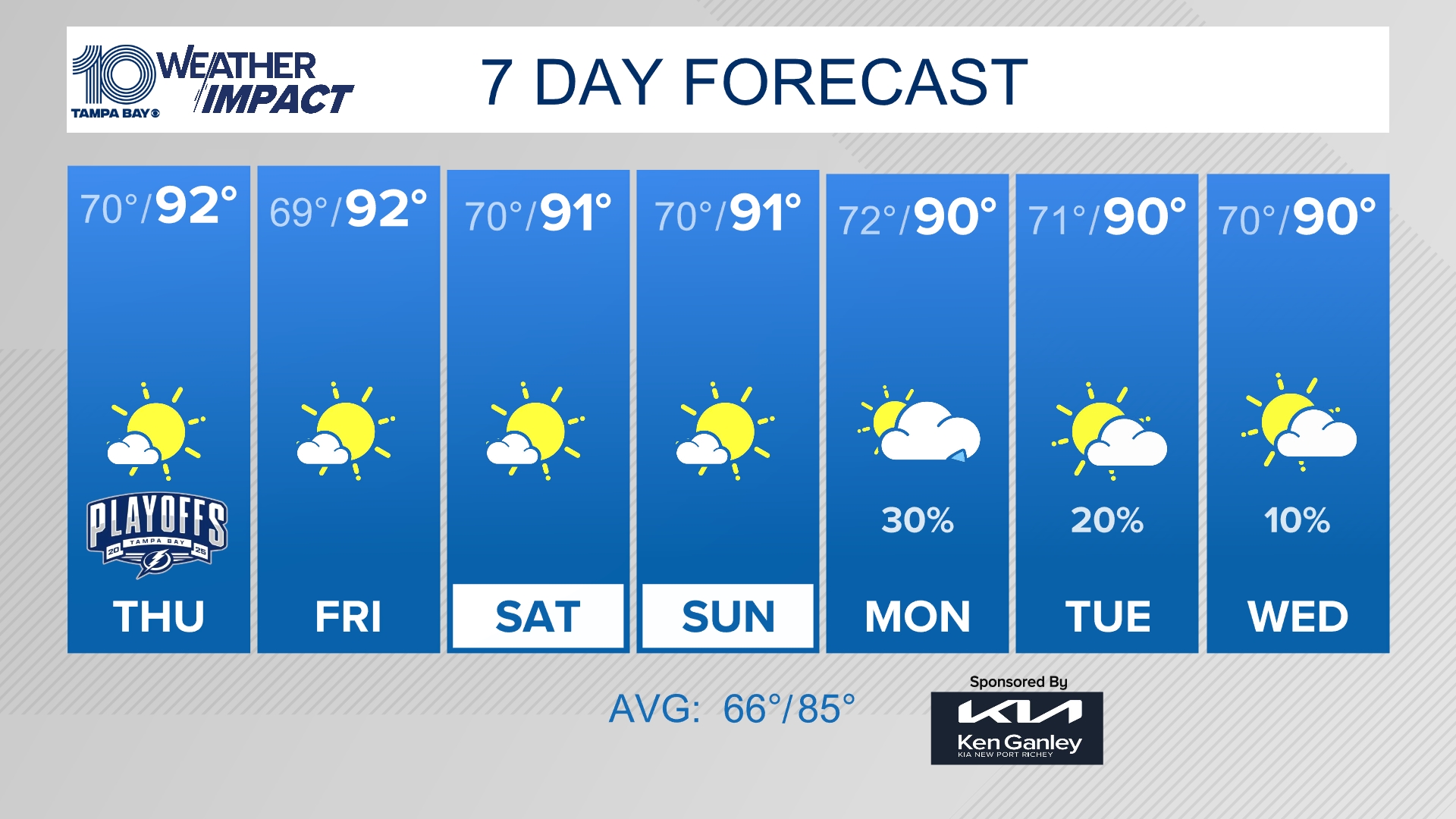 [10Weather WTSP]
• Hillsborough Circuit Judge Gregory Holder is scheduled to be publicly reprimanded by the Florida Supreme Court Wednesday morning for his advocacy on behalf of a troubled former U.S. Army Green Beret who was in Holder's Veterans Treatment Court. Though that court emphasizes treatment over punishment, Holder acknowledged he "went too far" in his attempts to lighten the man's punishment and to get him readmitted to the University of South Florida. The judge will not speak during the disciplinary hearing in Tallahassee, scheduled to begin at 9 a.m.
• Republican Vice Presidential nominee Mike Pence is scheduled to hit a rally/town hall meeting in Sarasota at 4 p.m. at the Hyatt Regency. Times political editor Adam C. Smith will be there. Follow him on Twitter (@adamsmithtimes) for updates.
• Donald Trump will deliver a high-stakes immigration speech today in Phoenix amid intense confusion over the status of his vow to deport millions of undocumented immigrants, a potentially damaging impasse for a Republican nominee who risks alienating several voting blocs he needs to win in November. And the Washington Post reports that Trump will jet to Mexico City on Wednesday for a meeting with Mexican President Enrique Peña Nieto, just hours before his speech in Arizona.
• In case you missed it, all this tropical storm activity moved the Bucs game up a day and postponed some parties and events in the Tampa Bay area.
• Tampa International Airport is gearing up for the next — and possibly most disruptive — phase of its $1 billion expansion. Check tampabay.com/money for details and follow business reporter Justine Griffin on Twitter (@SunBizGriffin) this morning for updates.
• The Rays are up and at it early today in Boston, looking to take the best-of-three series with a victory in a 12:35 p.m. game at Fenway (TV: Fox Sports Sun). Drew Smyly throws for Tampa Bay. Marc Topkin is dishing for the Tampa Bay Times. Meet him here for your pregame warmup and follow him on Twitter (@TBTimes_Rays) for in-game analysis.
• When their son was stillborn, a Tampa couple spent years in pain. Then they drew on a family legacy of baking to help them start to heal. Read the story behind the Silly Monkey Cookie Co. this morning.
• Food critic Laura Reiley road-tested some homegrown hangover cures. Cheetos with soy chai? Read about the remedies.
• Here are the top things to do today in Tampa Bay, including a show by the blues trio The Rev. Peyton's Big Damn Band and a free talk by the director of the National Aquarium of Cuba about their new partnership with Tampa's Florida Aquarium.