• Fog is emerging again Wednesday morning, according to 10Weather WTSP. Once it clears, highs will reach the 80s.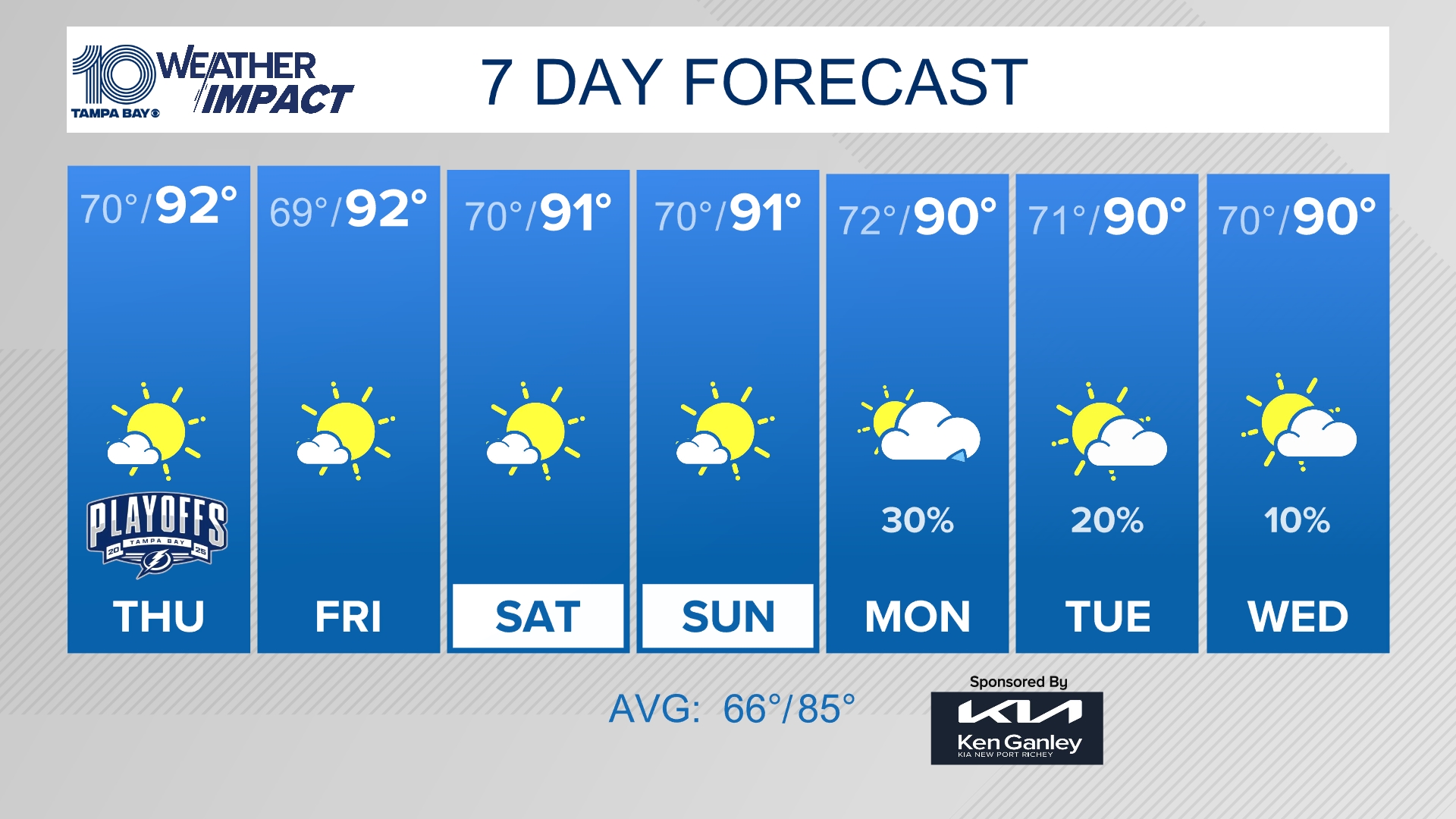 10News WTSP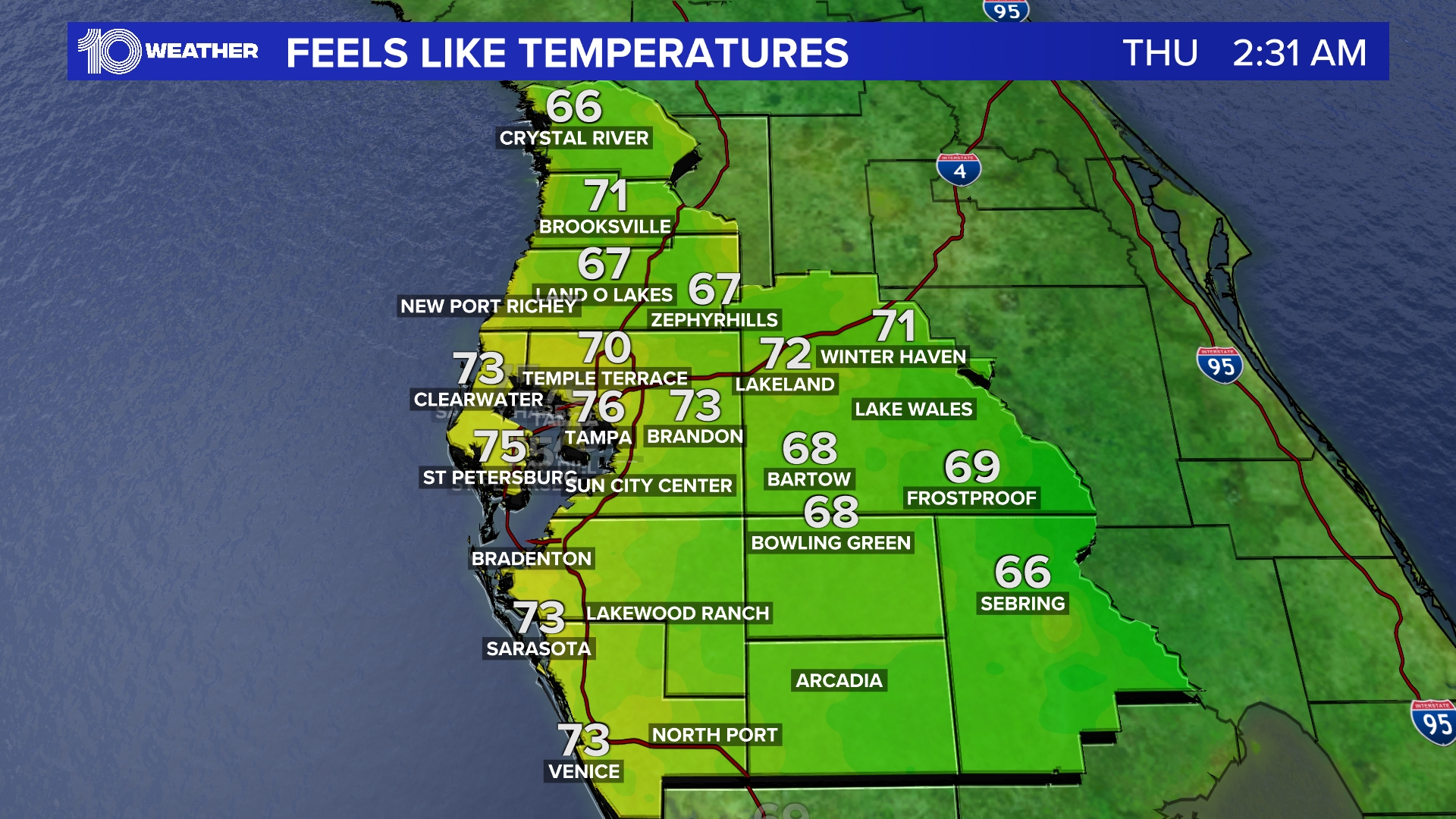 10News WTSP
• As you head out for your morning commute, check out our live blog for the latest traffic updates and road conditions across Tampa Bay. Traffic is expected to be backed up on northbound Interstate 75, just south of the U.S. 301 exit in Riverview, for the next several hours after a crash involving a Hillsborough County deputy's patrol vehicle.
• Ignoring the facts has long been a staple of political speech. Every day, politicians overstate some statistic, distort their opponents' positions, or simply tell out-and-out whoppers. Surrogates and pundits spread the spin. This election year strayed so far from the truth that utterly made-up stuff ran wild on the Internet. Fake News earns Politifact's Lie of the Year.
• St. Petersburg Mayor Rick Kriseman wants Pinellas County to chip in up to $14 million to perfect the Pier District, which means the total price tag for the waterfront project could go as high as $80 million. Kriseman said the money's available, but he's getting some pushback from the Pinellas County Commission and the St. Petersburg City Council.
• The Tampa Bay History Center plans a major announcement at a news conference Wednesday morning. That's all the history center will say for now. Opened in 2013 along the Tampa Riverwalk downtown, the center — a Smithsonian Institution affiliate — features 12,000 years of local history in its three floors of permanent and temporary exhibition space. The center also boasts a museum store, the Witt Research Center, a map gallery, event hall and the Columbia Café, a branch of the historic Columbia Restaurant. Follow @PGuzzoTimes for the big news.
• A little more than 30 years ago, the late George King, a longtime resident and founder of the Beach Art Center, started a holiday tradition. He created giant holiday "cards," representing various Indian Rocks Beach institutions, that were displayed outside of City Hall during the holiday season. Over the years, the hand-painted plywood billboards deteriorated and were eaten away by termites. In March, the eight that remained were destroyed in a fire at the Public Works Building. The tradition is returning.
• The Hillsborough Public Transportation Commission holds its first meeting Wednesday morning under new chairman Al Higginbotham, a Hillsborough County commissioner. The previous chairman urged the abolition of the PTC as he stepped down and key members of the local legislative delegation hope to make that happen in Tallahassee during lawmakers 2017 session. Follow Chris O'Donnell at @codonnell_Times for updates.
• A federally required environmental study of the proposed Sunwest channel dredge from Aripeka to the Gulf of Mexico could cost as much as $500,000, but neither Pasco County nor its private partner is ready to cover the cost. Last month, the Army Corps of Engineers notified the county that its May 18 application to dredge a 60-foot-wide channel through Fillman's Bayou too closely resembled an earlier proposal rejected by the corps in 2014. Federal regulators ordered the full environmental impact statement, saying the dredge could potentially damage "biological resources including special aquatic sites, endangered species, navigation, essential fish habitat, conservation, water quality, aesthetics and climate change.''
• The uglier the better. Heavy knitted winter wear with snow flake patterns or lightweight Florida-themed T-shirts with flamingoes wearing holiday scarves and palm trees aglow. It doesn't matter as they are all being seen at Ugly Sweater Parties popping up around town in private homes, businesses and pubs. Many serve as fundraisers for various charities. National Ugly Christmas Sweater Day, which is Friday (Dec. 16), even celebrates the tacky tradition that has taken hold.
• We talked to Joe Jonas about Saturday's Jingle Ball of pop stars coming to Tampa's Amalie Arena. The ex Jonas Brother is hitting a serious stride as the frontman for pop-funk band DNCE, a reinvention of sorts for the once Disney phenomenon.
• Looking for a good read? Here are book critic Colette Bancroft's favorite 2016 books, from fine crime fiction to great biographies and some debut novels worth noting.
• Alan Thicke, a versatile performer who gained his greatest renown as the beloved dad on long-running sitcom Growing Pains, has died at age 69. Carleen Donovan, who is a publicist for Mr. Thicke's son, singer Robin Thicke, said the actor died from a heart attack on Tuesday in Los Angeles. She had no further details. Mr. Thicke was a Canadian-born TV host, writer, composer and actor well-known in his homeland before making his name in the United States.
• Good news, parade fans. The high-stepping FAMU marching band is returning to St. Petersburg for its big MLK Day parade and organizers are crossing their fingers that Bucs quarterback Jameis Winston won't have a west coast game that week.
• Here are the top things to do today in Tampa Bay including the fun Jingle Bell Run, a fundraiser for Boley Centers with runners in costume with bells on their toes. And Tampa Theatre has a free movie and party for those on Santa's "nice list."