• Fog is expected Wednesday morning, before clearing to warm weather with highs in the low 80s, according to 10Weather WTSP.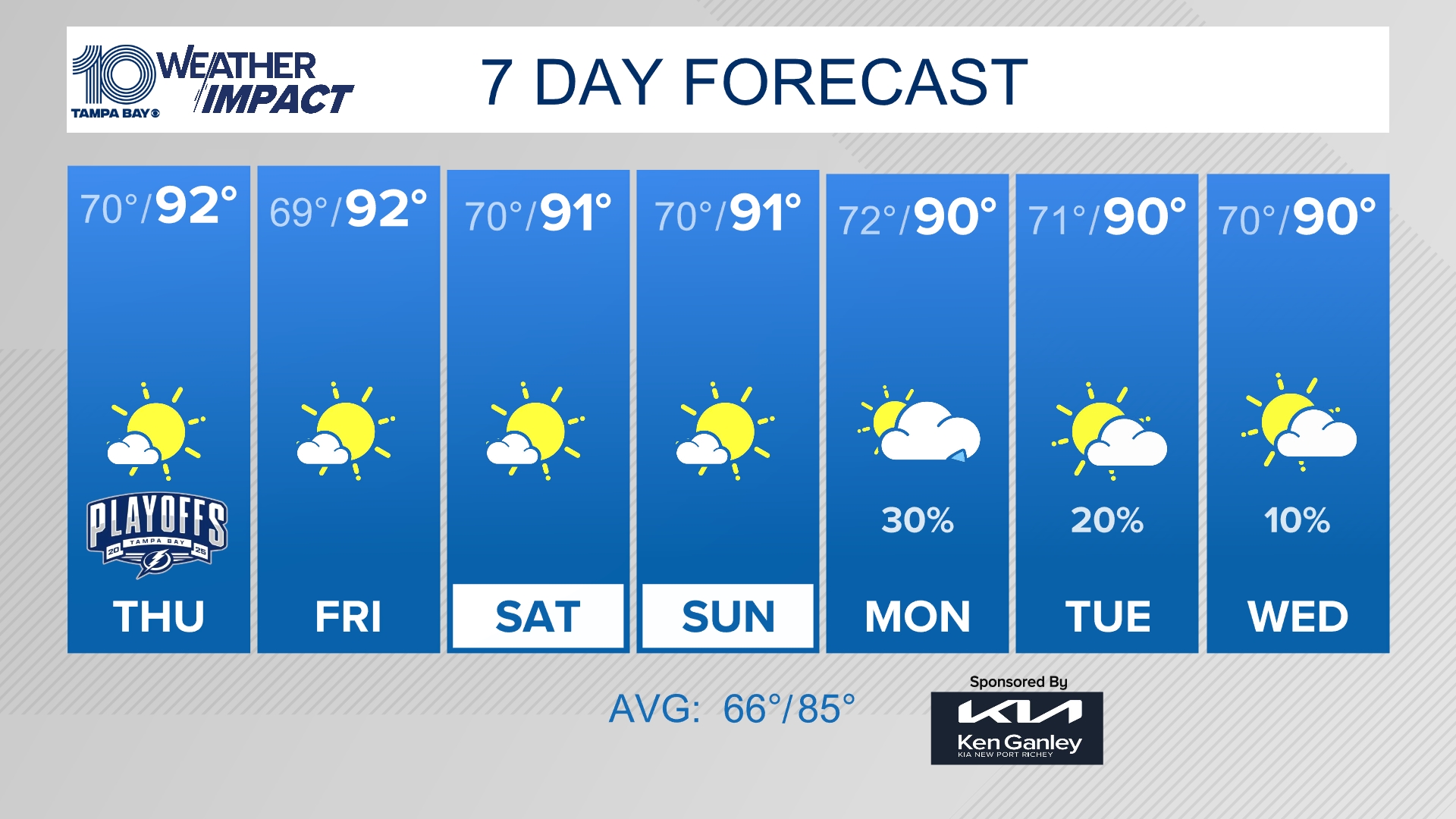 10News WTSP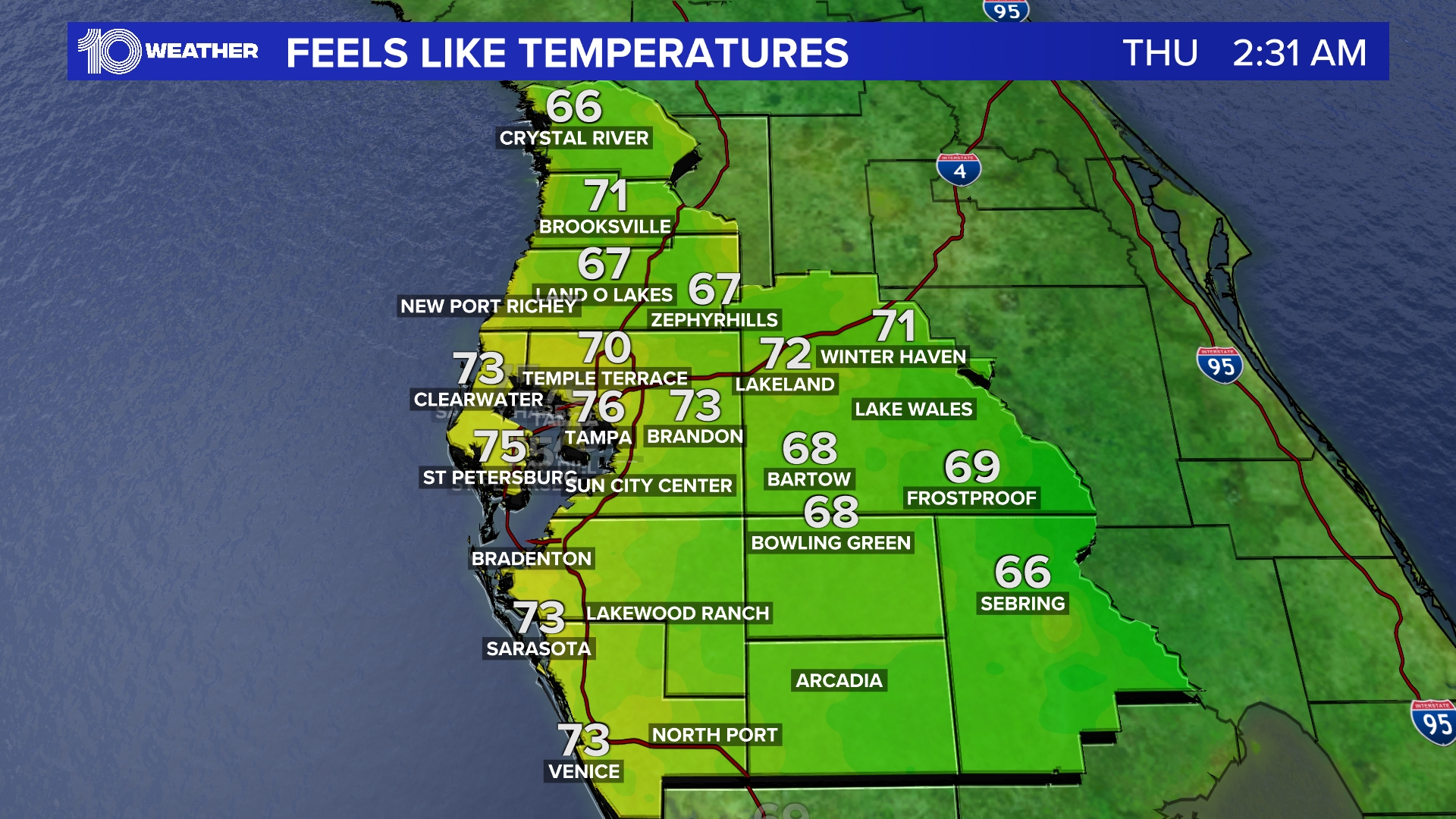 10News WTSP
• As you head out for your morning commute, check out our live blog for the latest traffic updates and road conditions across Tampa Bay.
• The news of Carrie Fisher's death put a sad capper on 2016. Our music and pop culture critic Jay Cridlin has spent this year asking artists how they've coped in a year death came for our heroes Muhammad Ali. Prince. Elie Wiesel. Merle Haggard. Carrie Fisher. Harper Lee. Gene Wilder. Arnold Palmer. Pat Summitt. Garry Shandling. John Glenn. "Twelve months after David Bowie left us, the dumpster fire we all called 2016 has finally been extinguished," he writes on this year of grief.
• For the literary world, 2016 did not bring such shocking losses as those that hit music and other arts. Certainly, a number of major writers died last year, among them Edward Albee, one of America's greatest playwrights; accomplished novelists Pat Conroy, Umberto Eco, Shirley Hazzard and William Trevor; and children's author Natalie Babbitt. Colette Bancroft looks back at the authors we lost in 2016.
• We didn't get off so easily locally either. From jeweler Donald Silverberg to drag performer Natasha Richards to legendary country DJ Dave McKay of WQYK, we said good bye this year to our own writers, performers and artists in the Tampa Bay area
• Almost 10,000 children around Florida depend on Stars Plus, a robust health insurance plan run by Florida Healthy Kids. But that program will end on Dec. 31, leaving many of those families and their children — including those with special needs — scrambling for insurance options. Read the story by Kathleen McGrory and find out how it will impact one family in Tampa and their 6-year-old boy with cerebral palsy.
• If you saw U.S. District Judge Elizabeth Kovachevich at the federal courthouse in Tampa over the years, perhaps you noticed them too: those glamorous, teetering Sex and the City shoes below dour judicial robes, columnist Sue Carlton writes. This is particularly remarkable in that she turned 80 the other day, a thing you would not have guessed based on the force in her voice or the schedule she still keeps — having recently finished a massive, monthslong murder and drug trafficking trial out of Manatee County that included 147 government witnesses alone.
• Karl Nurse knows how much time he has left on St. Petersburg City Council, down to the day. "Twelve months, nine days," Nurse said recently, unsolicited, when asked why he had been so busy recently. See what may lie in his future, including those urging him to run for mayor.
• See how two central Florida entrepreneurs are making your morning jog more of a virtual reality experience.
• Forty-five years after she gave birth to a boy at 17 and gave him up for adoption, Linda Palm got a call she wasn't expecting. Her son, Brent Reichert, had tracked her down in Gulfport and wanted to meet her. Andrew Meacham tells the story of their reunion.
• Hillsborough County apparently has only one family of scrub jays, a bird found only in Florida and nowhere else in the world. The bird, which nests low to the ground but only in scrubland -- open areas with small trees and shrubs -- is threatened because it is losing habitat to development and bad land management. It mates for life and its offspring hangs around to help the parents. It also is the source of a debate on whether it should supplant the mockingbird as the state bird. We look into look into its habits and the efforts humans are making to keep it around.
• All week on Soundcheck,/a>, we'll be revisiting our favorite Tampa Bay concerts of 2016. Today's picks come from Jimmy Geurts and highlight a strong year of shows for New World Brewery.
• Here are the top things to do today in Tampa Bay including comedians Fortune Feimster from Chelsea Lately and Last Comic Standing alum Ralphie May.