• A slight cold front moves through the area Wednesday, with a small chance of rain and highs in the mid-70s, according to 10Weather WTSP.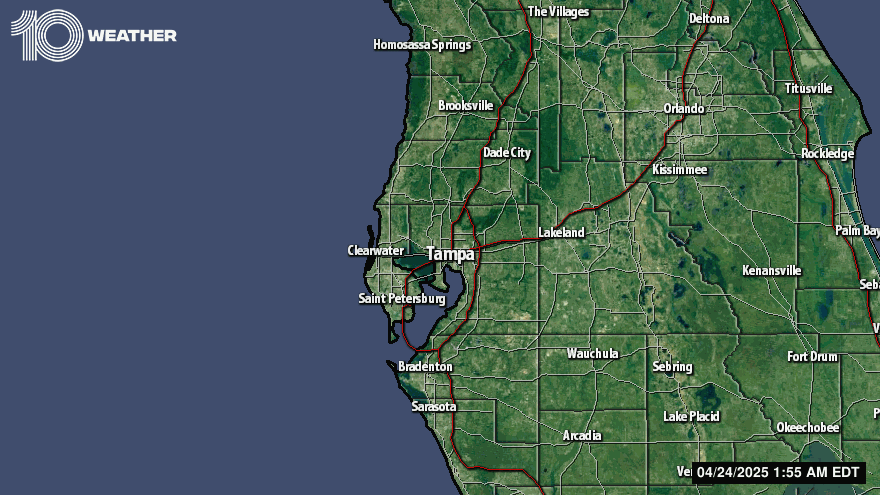 10News WTSP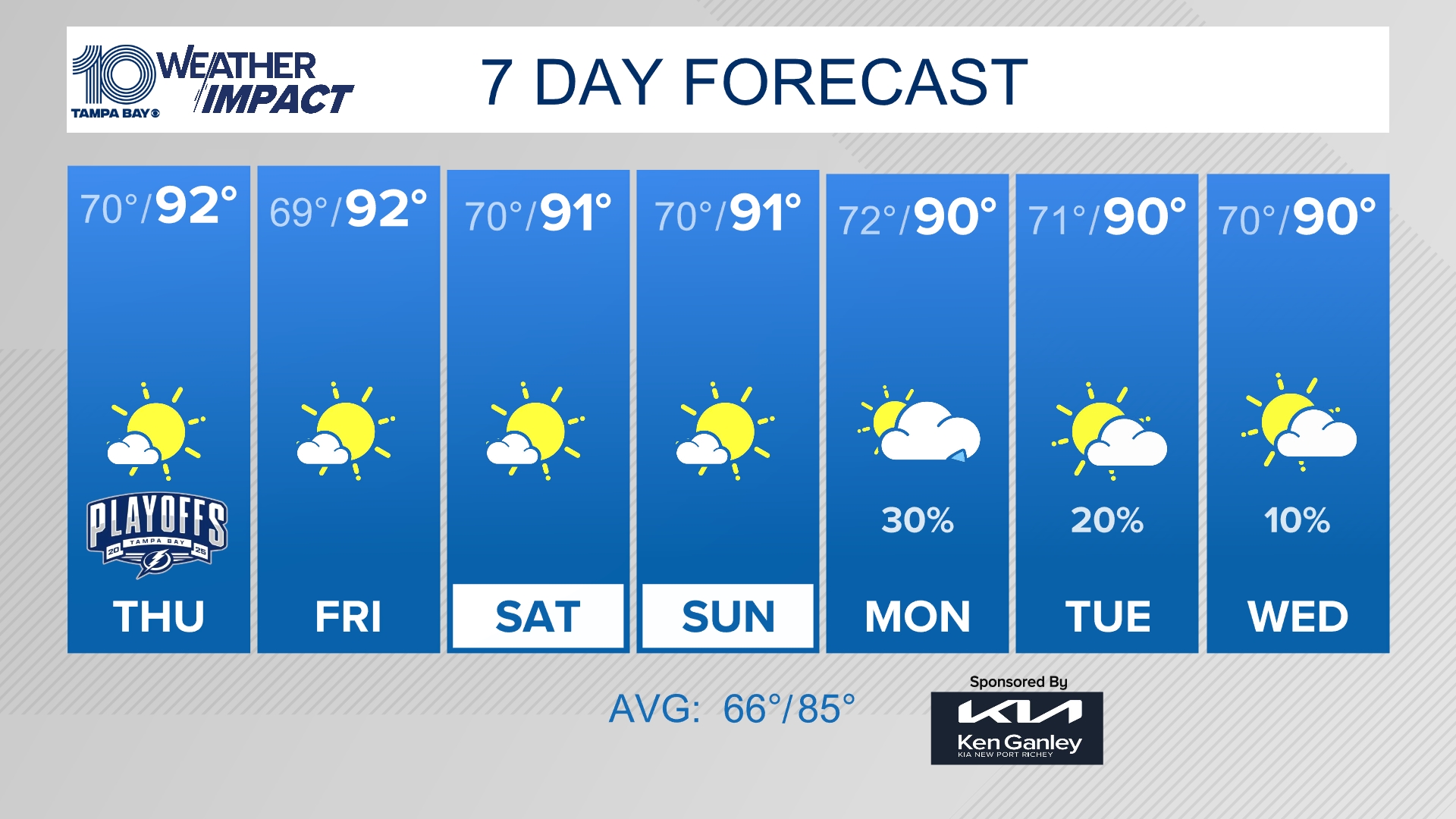 10News WTSP
• A fatal crash has closed E Adamo Drive at S Falkenburg Road in Brandon. The roadway is expected to be closed for the next 2-3 hours, according to the Florida Highway Patrol. As you head out for your morning commute, check out our live blog for the latest traffic updates and road conditions across Tampa Bay.
• The last few years haven't been entirely smooth for the fledgling, STEM-centered Florida Polytechnic University, which rushed to open its doors after a contentious splintering from the University of South Florida in 2012. It still faces the hurdle of achieving accreditation. But Poly's first class of students celebrated an early milestone by turning their tassels on Tuesday.
• Gregory L. Parkes will be presented as the next bishop of the Diocese of St. Petersburg during an installation ceremony at 2 p.m. at the Cathedral of St. Jude the Apostle in St. Petersburg. The mass is not open to the public and is by invitation-only, but it will be televised live on WTTA-Ch. 38. Check out our live blog later today for updates.
• Busch Gardens is kicking off 2017 with the return of two popular ticket deals. You can get a free Adventure Island ticket with the 2017 Fun Card and free entry for preschoolers for the rest of the year. Find out the details here.
• Tampa knows about hosting big events. But with construction booming and parking getting tighter, the city has also seen how even a busy weekend can tie downtown traffic in knots. So going into three days of festivities before Monday night's College Football Playoff championship, organizers have used lessons learned from Tampa's biggest events to plan for the challenge of having tens of thousands of football fans, music lovers, tourists and lookie-loos converge on downtown all at once.
• Fitz and the Tantrums and country stars Big & Rich are going to be performing at a private party in Tampa for the College Football Playoff fans in Tampa for the big game and we have details here on how you can find free ticket giveaways around the Tampa Bay area this week.
• Speaking of the big game. Check out our College Football Playoff page for the latest from our sports writers as Clemson and Alabama get ready for the national championship game at Raymond James Stadium. That page also has the latest news on parties and concerts, as well as tips on parking and getting around downtown Tampa this week.
• Cities cannot function without people like Thom Stork, columnist Dan Ruth writes. To borrow New York Yankee star Reggie Jackson's great line, folks like Stork are the straws that stir the drink. Years of service help explain the the president and CEO of the Florida Aquarium's influence, but he was so much more, Ruth writes.
• Tampa Bay Times Business columnist Bob Trigaux talks with the "wily Scotsman" who now runs Winn-Dixie stores and several other supermarket chains as CEO of privately owned Southeastern Grocers in Jacksonville. Can he achieve the same comeback success he's had elsewhere?
• When the Plantation Palms Golf Club closed in 2014, it appeared to be another casualty in the trend of a shrinking golf industry. Nearly two years later, after a developer proposed turning the property into home sites, residents decided to take matters into their own hands. Read about the efforts to spur its revival.
• The new winter season of television will be filled with literary-inspired series, more superhero spinoffs and plenty of familiar faces. Here's what to expect.
• Here are the top things to do today in Tampa Bay, including a coffee talk at the Dali Museum about the life and career of Frida Kahlo and Peter Pan takes flight on stage.