• Wake up to temperatures in the mid-50s early today. We can expect sunny skies and afternoon highs in the 70s through Thursday, according to 10Weather WTSP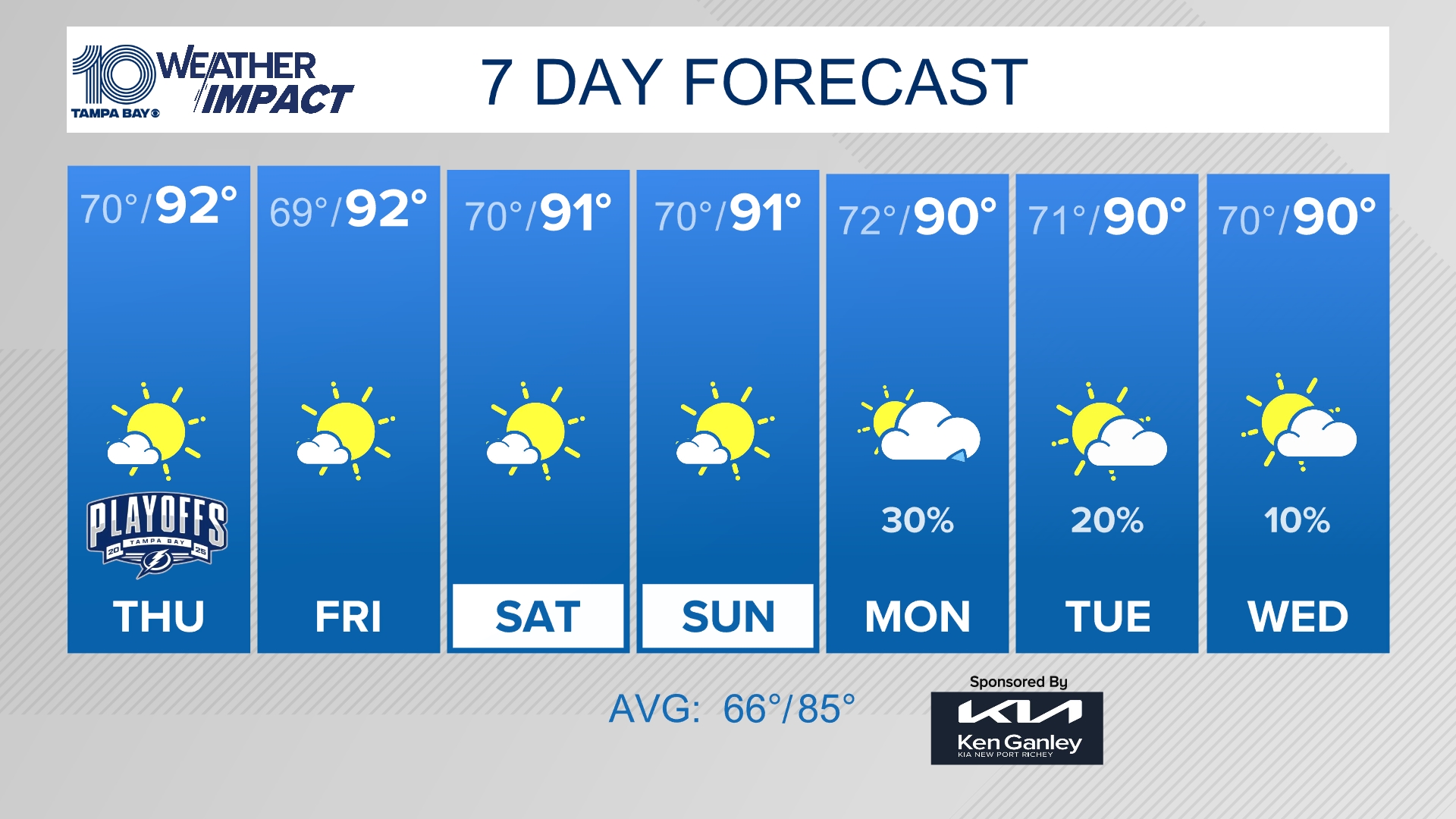 10News WTSP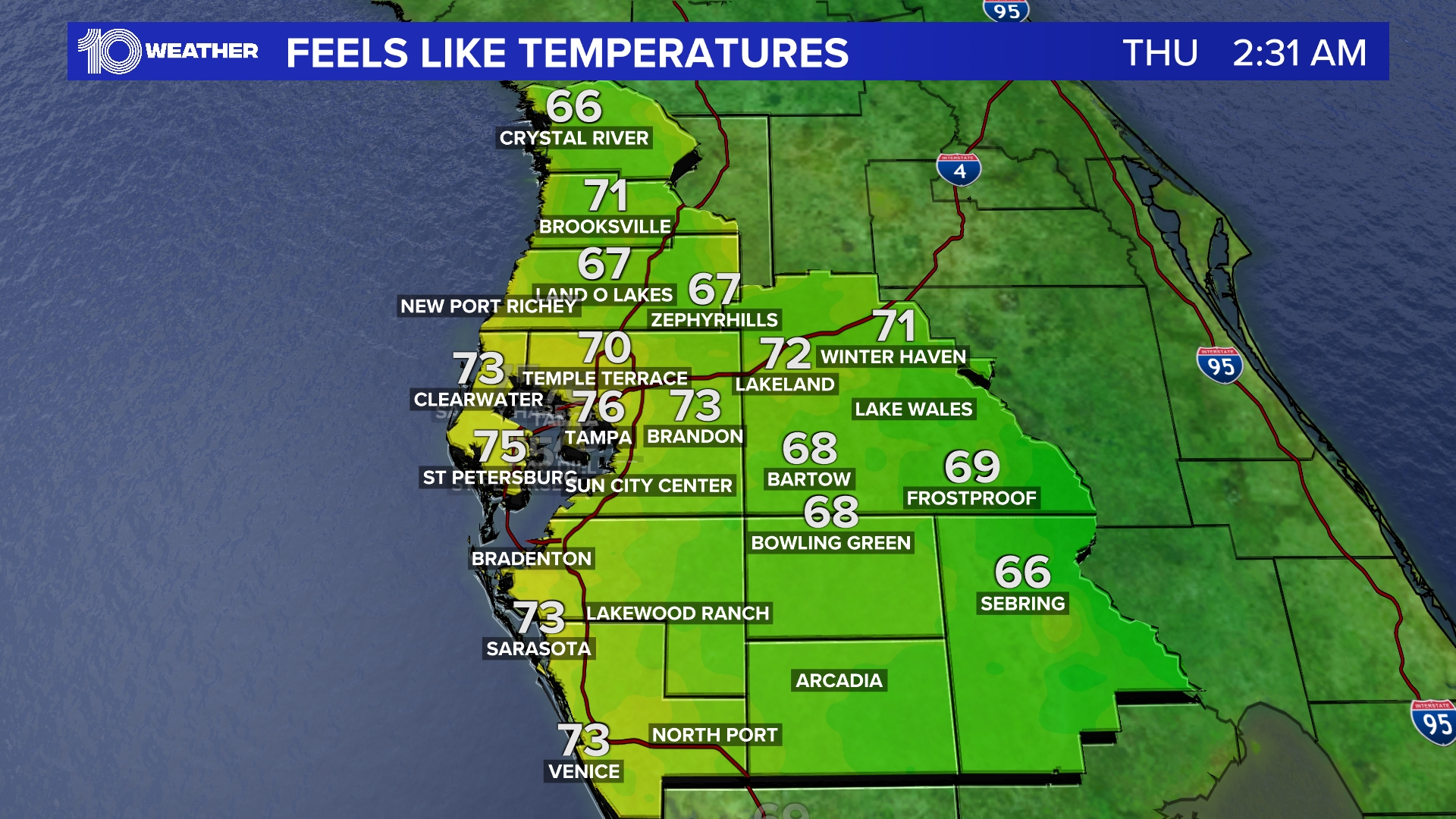 10News WTSP
• As you head out for your morning commute, check out our live blog for the latest traffic updates and road conditions across Tampa Bay.
• A free playground for law enforcement? That's what some are calling Dade Oaks, an abandoned public housing complex in Pasco County that is set for demolition in January. In the meantime, cops from throughout the region have been using it as a staging area for training.
• The bloodletting in President-elect Donald Trump's transition team that began with last week's ouster of New Jersey Gov. Chris Christie escalated Tuesday with new departures, particularly in the area of national security, as power consolidated within an ever-smaller group of top Trump loyalists. See who's on their way out.
• It's not even Thanksgiving yet, but tonight the lights get powered up on the massive tree in Ybor City, marking the start of many, many local holiday events through the end of the year. Here are the details on that tree-lighting ceremony and some others coming up across the Tampa Bay area in the coming weeks.
• Three local government agencies are putting together a rescue package for families stuck paying mortgages on government subsidized homes blighted by toxic drywall. Hillsborough County plans to partner with the city of Tampa and the Tampa Housing Authority to rehabilitate four homes in Belmont Heights and provide temporary accommodation during the work, which could take up to six months.
• The Florida Fish and Wildlife Conservation Commission is set to start two days of meetings at the University of South Florida St. Petersburg. The meetings start at 8:30 a.m. and the top item on the agenda for Wednesday is a discussion about the future of the Florida panther, and the FWC's rules for them and for all of its other imperiled species. Follow Craig Pittman at @craigtimes for updates.
• According to a recent consultant's report, the University of South Florida system's efforts to commercialize research discoveries and newly patented technologies is having a pretty significant impact on the state — to the tune of more than $400 million.
• After months of lawsuits, accusations and acrimony, Hillsborough's Public Transportation Commission narrowly approved an agreement for rideshare companies Uber and Lyft to let passengers use a cellphone app to summon a driver-for-hire in his or her own car. However, columnist Sue Carlton writes, there's still a lot of messiness to sort out.
• We've had a lot of big concert announcements this week. Bruno Mars is coming back to Tampa, Willie Nelson will be at the Strawberry Festival and the New Kids On the Block and Boyz II Men are bringing along Paula Abdul for their "Total Package Tour" next summer. Find all latest music news on our Soundcheck blog.
• Beauty ahead. Art critic Lennie Bennett reviews Anne Patterson's installation, "Pathless Woods," the inaugural exhibition at Ringling's new Keith D. and Linda L. Monda Gallery of Contemporary Art.
• Food critic Laura Reiley checked out Santa Fe Mexican Grill in Largo, which in a few weeks will open another location in Pinellas Park.Read her review here on the growing empire built on heaping Tex-Mex plates.
• Cheese is a staple of many Thanksgiving recipes, but grating it can be a messy proposition. In this Food Hack video, food editor Michelle Stark shows how to keep things clean as you prepare your favorite dishes.
• Here are the top things to do today in Tampa Bay, including Santa's Flight Academy at International Plaza and Florida Orchestra's Coffee Concerts at Ruth Eckerd Hall.