There might be some morning fog in the region, but otherwise, a partly cloudy day with high temperatures in the 90s and the possibility of evening storms, according to 10Weather WTSP.
• We take you behind the scenes this morning in the life of Donald Trump, Florida man: How he bought a mansion, bucked Palm Beach and made the Sunshine State his second home. Here's a special report from Tampa Bay Times investigations editor Michael LaForgia.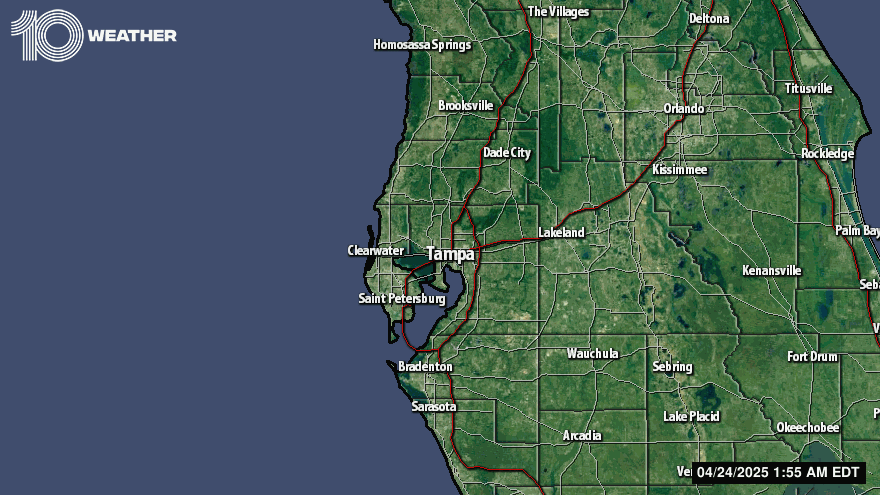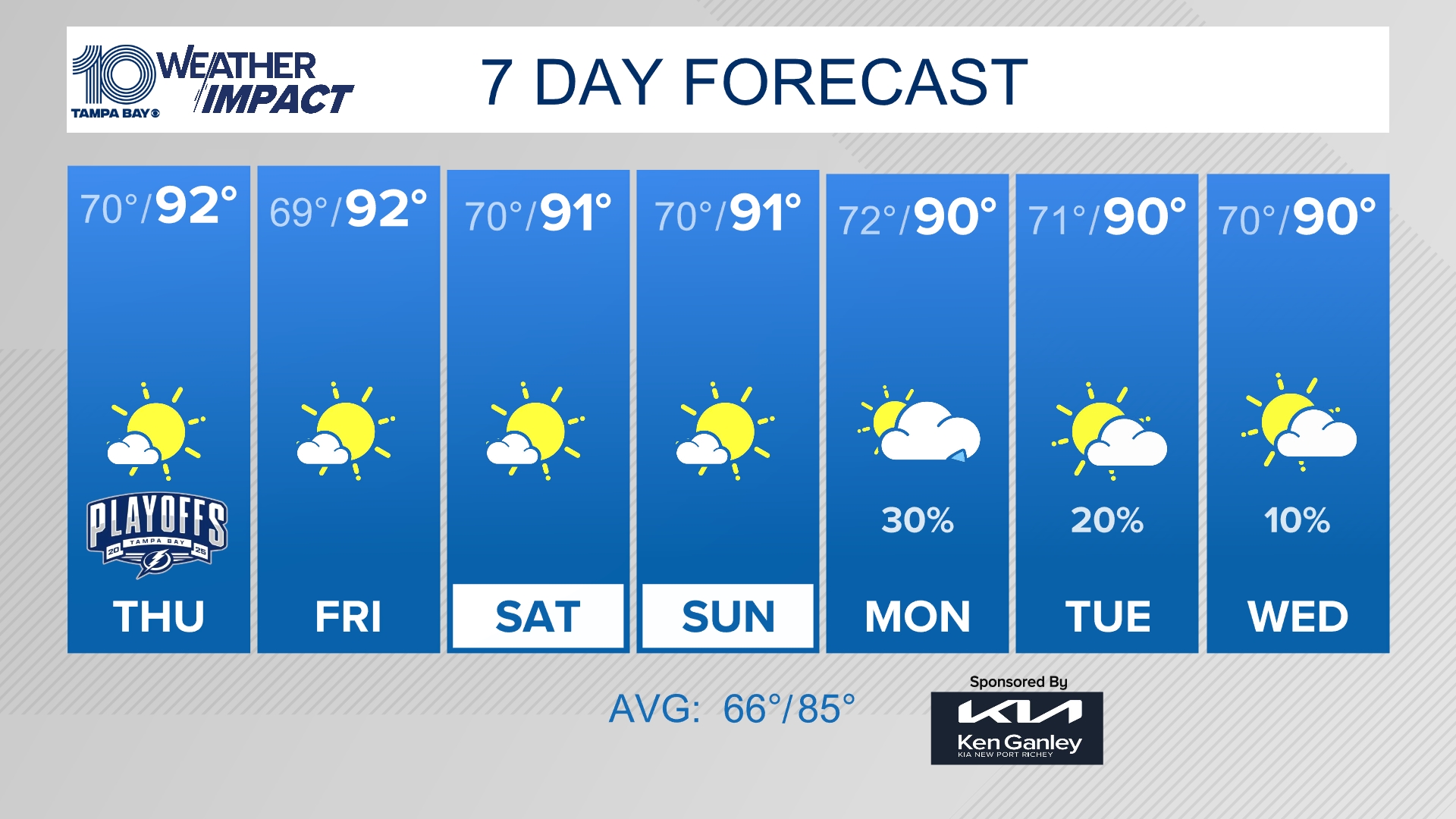 10Weather WTSP
• Hillary Clinton will campaign today in Orlando, delivering a speech "to discuss her vision for an America that is stronger together and to build an economy that works for everyone, not just those at the top." Her event is scheduled for 2 p.m. at the Frontline Outreach Center. Follow Times staff writer Lisa Gartner on Twitter (@lisagartner) for developments.
• Backers of a ferry project linking the downtowns of St. Petersburg and Tampa will provide details about the planned launch, information about vessels and a schedule at a briefing this morning. The city councils in both cities and the county commissioners of Pinellas and Hillsborough agreed this summer to fund a 6-month pilot project to begin roughly Nov. 1. Check for a story at tampabay.com/money shortly after 10 a.m., when details are released.
• After watching St. Petersburg and others dump millions of gallons of sewage into Tampa Bay during Hurricane Hermine, Hillsborough County Commissioner Sandy Murman wants a regional task force to address the problem. Commissioners will discuss that proposal and get an update on negotiations with the Tampa Bay Rays to bring baseball across the bay during today's commission meeting. The meeting begins at 9 a.m.
• Five years ago, competitive cyclist Amanda Coker suffered serious brain and spinal injuries when she was hit by a car while bicycling. This morning, Coker, 24, is expected to break the woman's world record for the highest annual mileage on a bicycle, a mark that has stood since 1938. She has logged almost all her miles on the paved trail at Hillsborough County's Flatwoods Park, where she will be pedaling today. We'll have a story for you after it happens.
• Protesters took to the streets in Charlotte, N.C., overnight over the fatal shooting of a black man who police said was armed and a threat. Keith Lamont Scott, 43, was shot by a black officer at an apartment complex, sparking the violence — raw video footage shows the protesters taking to the streets, attempting to overturn a police car.
• Those from the Tampa Bay area who endured the pain of the Holocaust are invited to gather for a Rosh Hashanah luncheon at 11 a.m. at Congregation Schaarai Zedek in Tampa. The catered meal with live entertainment is hosted by Gulf Coast Jewish Family & Community Services and funded by The Conference on Jewish Material Claims Against Germany.
• Here are the top things to do today around Tampa Bay, including Grammy winner Keb' Mo, crossover popera stars Il Divo and another free concert from the Florida Orchestra.
• Today brings the first of a series of events for Tampa Bay Fashion Week. Now in its ninth year, the glitzy strut of the local design scene continues to evolve.