• Expect partly cloudy skies, and highs in the upper-80s, as the region prepares for a cold front that should bring drier air by Thursday, according to 10Weather WTSP.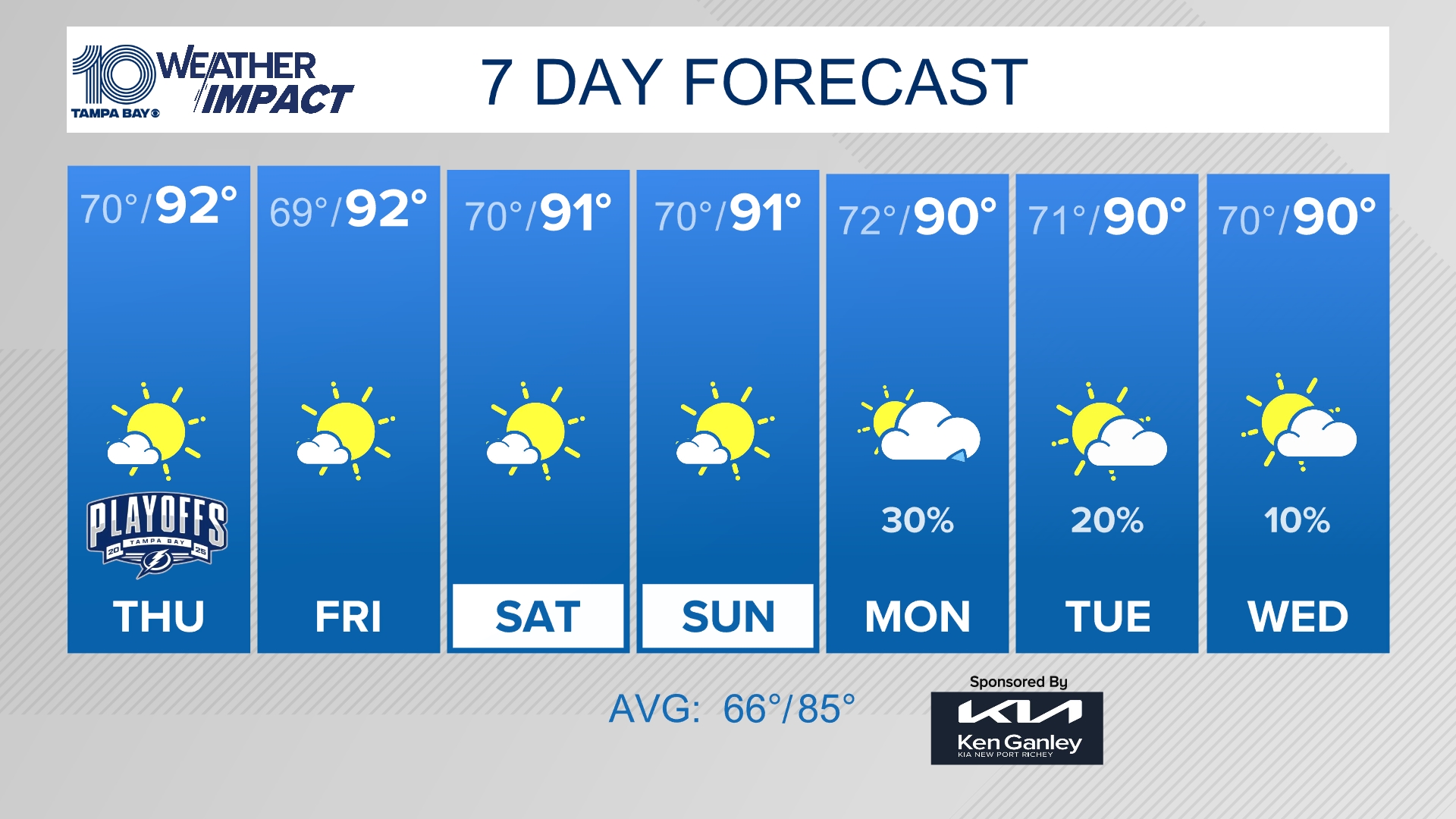 10News WTSP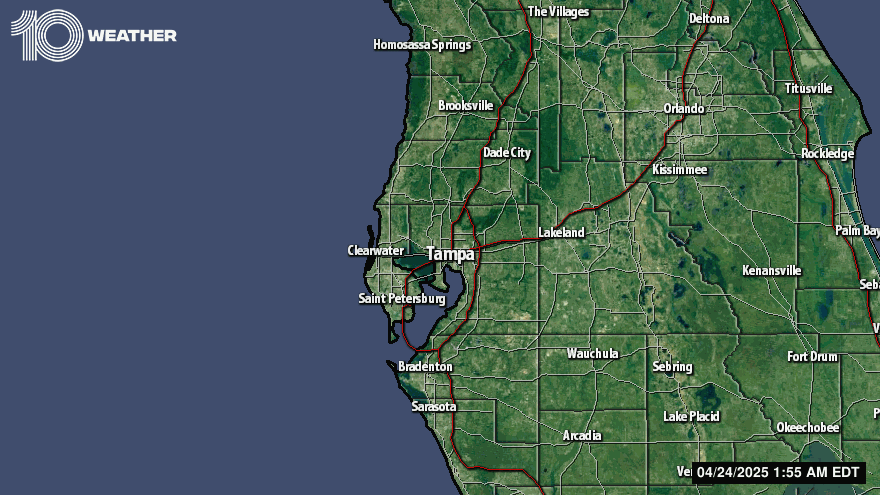 10News WTSP
• NEW: As you head out for your morning commute, check out our live blog for the latest traffic updates and road conditions across Tampa Bay.
• Shimon Peres died late Tuesday night at age 93 after complications from a massive stroke earlier this month. Peres was an Israeli statesman who helped build his country into a nuclear-armed regional military power, shared a Nobel Peace Prize for laying out a short-lived framework for peace with the Palestinians and more recently defended Israel's controversial military actions in the Gaza Strip and Lebanon.
• Tampa Bay and Miami will say goodbye to Miami Marlins pitcher Jose Fernandez, who was killed in a boating accident early Sunday. Fans can gather at Marlins Park at 2:16 p.m. today for Fernandez's final send-off from the park. Then from 5 p.m. to midnight, there will be a public viewing at St. Brendan Catholic Church in Miami. Locally, we'll provide live coverage from a candlelight vigil tonight at 7:30 at Alonso High School, Fernandez's alma mater. Join us throughout the day at tampabay.com.
• From the Tampa Bay Times Editorial Board: Overall, Gov. Rick Scott has a terrible record on open government. But he deserves credit for swiftly addressing secrecy about pollution from the Mosaic sinkhole that could directly affect the health and safety of Floridians. Read more at tampabay.com/opinion.
• Top political and business leaders statewide are converging in Orlando this week to talk about the toughest challenges facing Florida — from tourism to transportation to global competitiveness. The Future of Florida Forum, organized by the Florida Chamber Foundation, will run from today through Friday at the Hyatt Regency Grand Cypress. Find out more at tampabay.com/business.
• Read Lane DeGregory's touching story about how a simple Google search by Gordon Stevenson helped him find love and connect with his dead grandfather through a painting that was featured on Antiques Roadshow. And be sure to check out her Facebook Live at 10:30 as she discusses how the connection came about.
• Jill Stein, Green Party candidate for president, is scheduled to appear at the Cuban Club in Ybor City at 6 tonight. Times staff writer Josh Solomon will be there. Follow @Josh_Solomon15
• The man in charge of the last round of military base closings said the prospect of a new hotel encroaching on the entrance to MacDill Air Force Base could make it more vulnerable in any future closure or realignment decisions. "The possibility of a hotel raises a red flag that would have to be considered by" the Air Force, said Anthony Principi, the chair of the 1995 base-closing commission. Read more about this threat to the base's future later this morning at tampabay.com.
• In the 1980s, there was no such thing as a hyper coaster, a roller coaster that reaches 200 feet or higher. Now more than 50 are around the world, including Florida's first, Mako, which debuted in SeaWorld this summer with nine designed moments of weightlessness. Read about the coasters and the thrill junkies who love them this morning on tampabay.com.
• Former Tampa Bay Buccaneers coach Tony Dungy will be at Gibbs High in St. Petersburg today to host a "Dads Take Your Child to School Day." He will discuss character development and the importance of male role models. After that, the Pinellas County school district and the Council on the Social Status of Black Men and Boys will hold a "Day of Dialogue," billed as a forum for "honest conversation … regarding the academic achievement of young black males." Check in later with tampabay.com for details on how the day went.
• Golf's popularity has taken a beating since the heyday of Tiger Woods, and golf courses around the country are closing, including here in the Tampa Bay area. An emerging trend: Developers are snapping up the properties with plans to turn them into homes or apartments. See how one Tampa Bay area golf course will be redeveloped and the challenges faced by the planners in a story by real estate reporter Susan Taylor Martin at tampabay.com/business
• Busch Gardens just announced a new ticket deal that will give you three extra months for free if you buy an annual pass.
• As soon as Labor Day passes, we are up to our ears in "pumpkin spice" everything. Our food editor gives you four ways to get pumpkin spice in your life without having to come in contact with any pesky pumpkin.
• Here are the top things to do today in Tampa Bay, including a show by rapper Schoolboy Q in St. Petersburg and nerd comic Eric Schwartz at the Improv.
• Aw, look at the baby. The Lowry Park Zoo has a new baby tiger and we have video .