Warm, spring-like conditions continue to prevail across Tampa Bay, with early clouds eventually yielding to plenty of sunshine and a pleasant afternoon.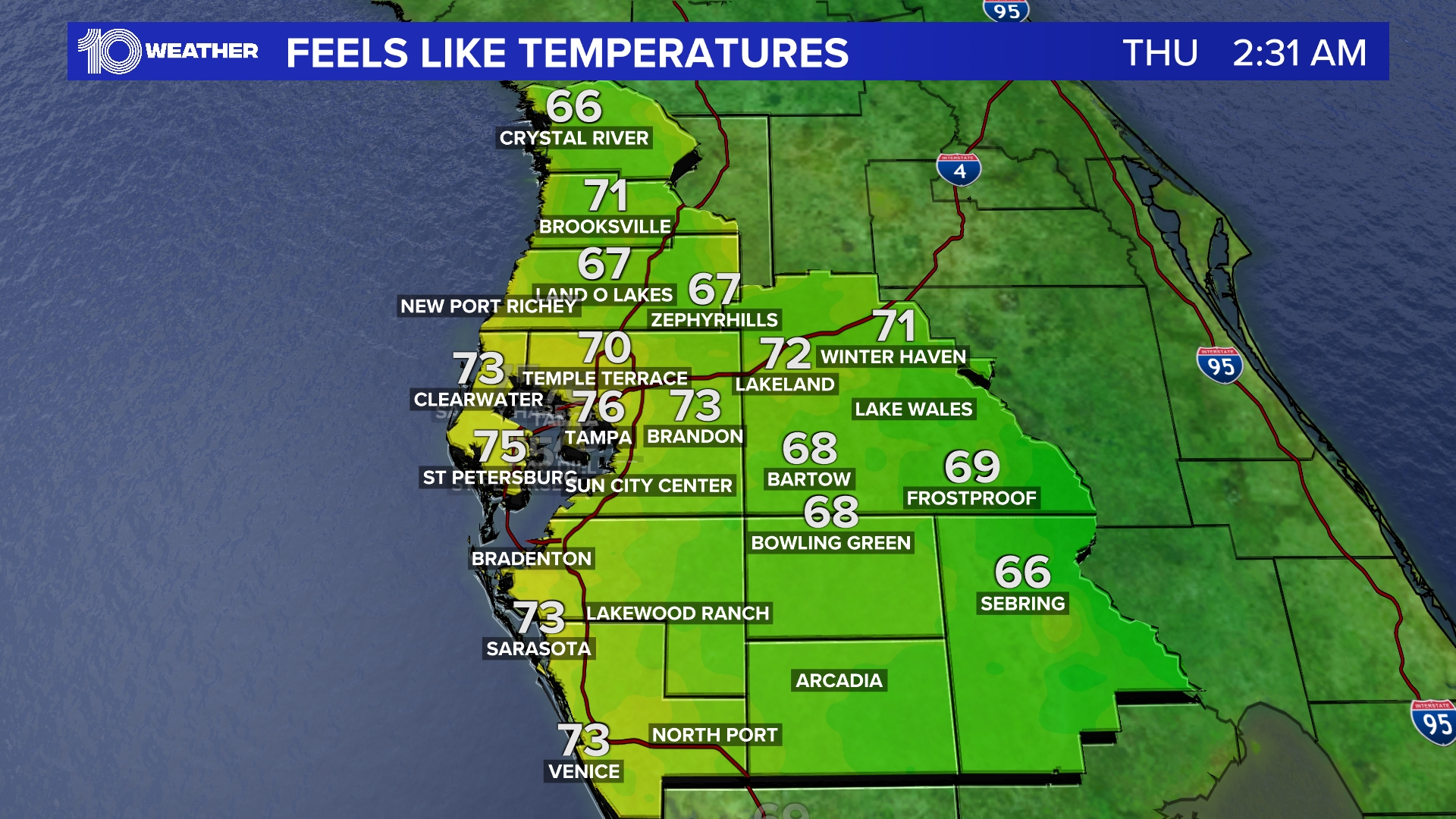 10News WTSP
Some residents — especially to the north and Polk County — may encounter a stray sprinkle, and commuters on the Sunshine Skyway should be on alert for fog, which is most prevalent mainly to the south, 10Weather WTSP meteorologist Grant Gilmore said.
Cloudy skies have carried over from Monday but will gradually clear, leading to afternoon sun and temperatures rising to the mid to upper 10s, Gilmore said.
Lows will only fall to the low 60s.
Patchy fog could emerge again Thursday morning and lift by afternoon and produce another warm day, Gilmore said.
The next best chance of rain comes on Friday with an approaching cold front that will drop highs to the low 70s and much cooler this weekend, Gilmore said.
MORE WEATHER
DOWNLOAD: Get the tbo Weather App and see where storms are headed
LIVE RADAR: Interactive storm track, hourly outlooks, 10-day forecasts and weather alerts
ALERTS: The latest advisories from the National Weather Service