Warm weather should persist into the weekend despite a lazy cold front moving south across Florida. The cold front won't be dropping the temperature, but it could drop some slight showers later Thursday afternoon.
"It may bring us some isolated showers but nothing guaranteed," 10Weather WTSP meteorologist Grant Gilmore said. "If you don't see rain by around 6 p.m. I wouldn't worry about rain into the night."
Warm weather will persist into the weekend with highs in the upper 70s and low 80s. A slight chance of rain will increase to 30 percent on Sunday and Monday.
Sparse cloud cover and warm temperatures spell excellent conditions for those visiting the Florida State Fair, which opened on Thursday.
There is a 20 percent chance of rain this afternoon with a high of 79. For commuters heading out in the morning, expect some slight fog in areas with low visibility, including downtown St Petersburg and the Howard Frankland Bridge.
The fog will clear up through the day and after the cold front disperses further south, there may be some warm, dry winds at about 15 mph.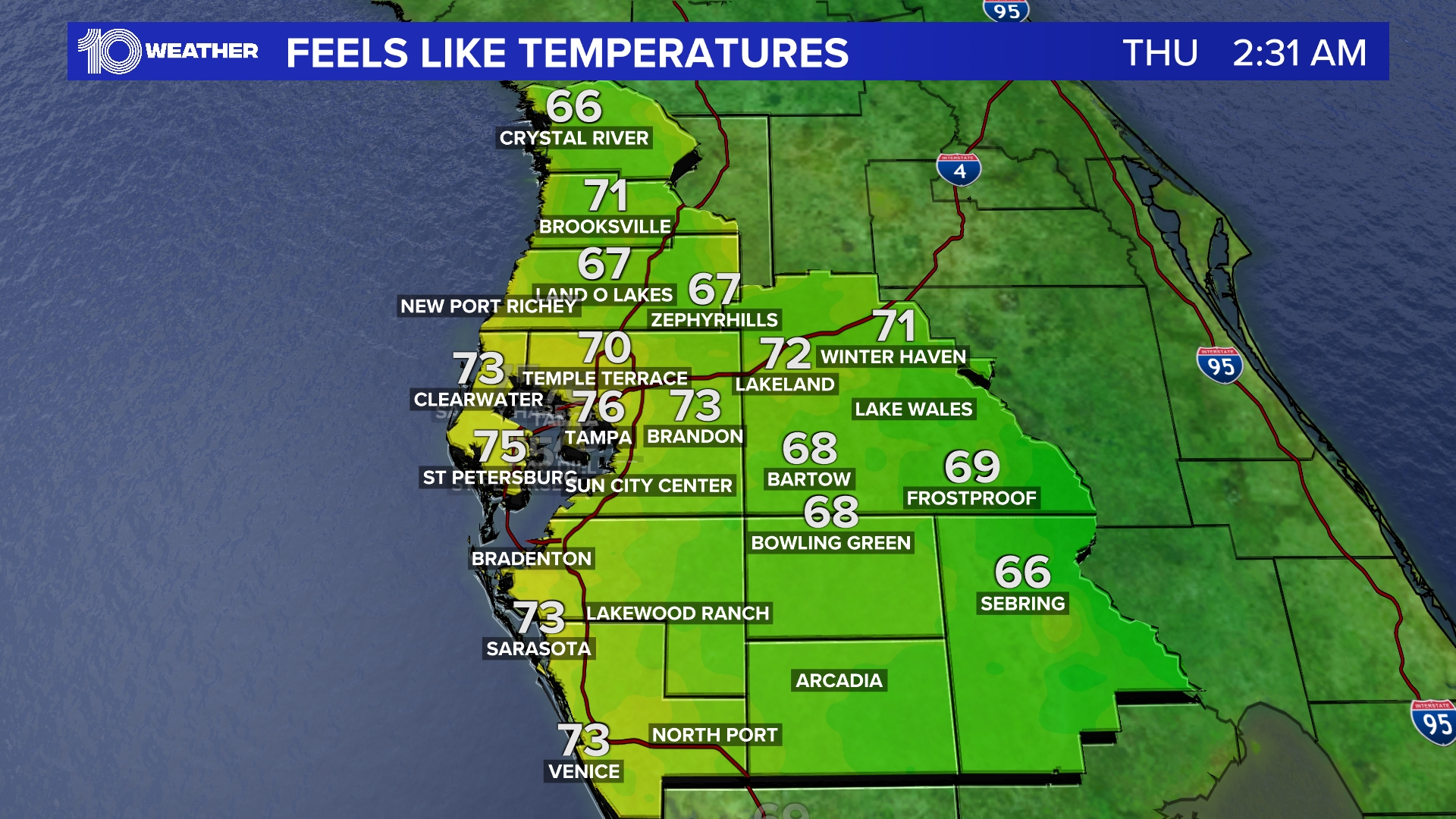 10News WTSP
MORE WEATHER
DOWNLOAD: Get the tbo Weather App and see where storms are headed
LIVE RADAR: Interactive storm track, hourly outlooks, 10-day forecasts and weather alerts
ALERTS: The latest advisories from the National Weather Service