Cooler air, filtering from the north along with breezy winds, will create more of a fall feel across the Tampa Bay region.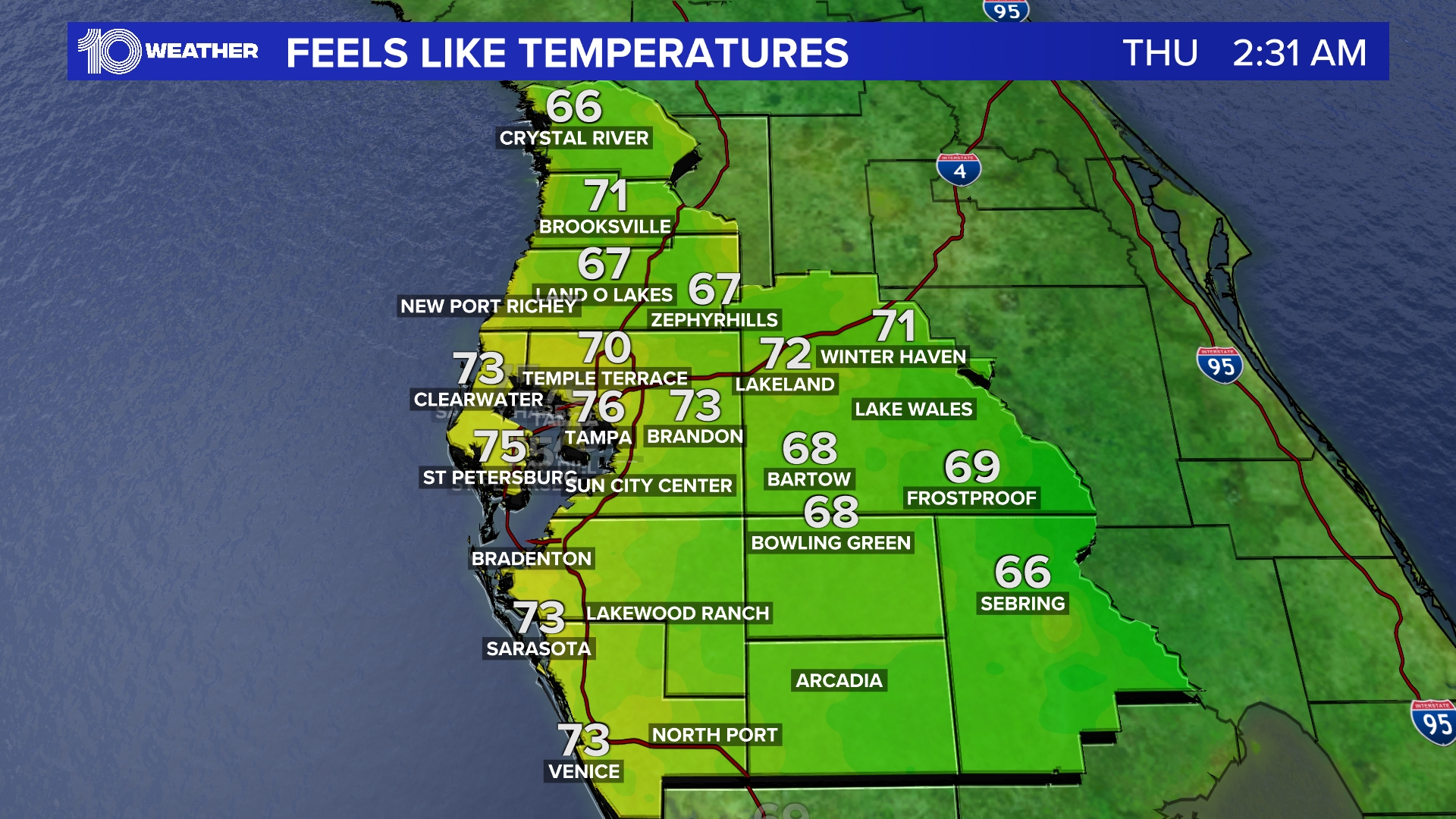 10News WTSP
St. Petersburg is experiencing sustained winds of 17 mph, and some gusts of up to 27 mph were reported Tuesday morning, 10Weather WTSP meteorologist Grant Gilmore said.
Temperatures are starting off in the mid to upper 60s, and highs will creep near 80 under sunny skies, Gilmore said.
Lows will drop to around 60.
The comfortable temperatures, sunny skies and breezy conditions will remain intact through Friday, with highs remaining in the upper 70s.
A stronger wave of cooler air arrives on Sunday and into next week, with highs barely surpassing 70.
MORE WEATHER
DOWNLOAD: Get the tbo Weather App and see where storms are headed
LIVE RADAR: Interactive storm track, hourly outlooks, 10-day forecasts and weather alerts