Fog will cover the Tampa Bay area for most of early Monday morning, following Sunday's heavy showers. Visibility in Clearwater and other parts of Pinellas County is under a mile, and Hillsborough, Polk, Pasco and Manatee countie have been issued a heavy fog advisory as well.
But skies should clear by the afternoon with temperatures keeping to a comfortable high 70s.
"Right around the time you're heading out for your lunch hour, we will see wall-to-wall sunshine," said Ashley Batey, 10Weather WTSP meteorologist. "Through the afternoon you're going to be in great shape. We're not going to see anything in the way of rain chance or cloud cover."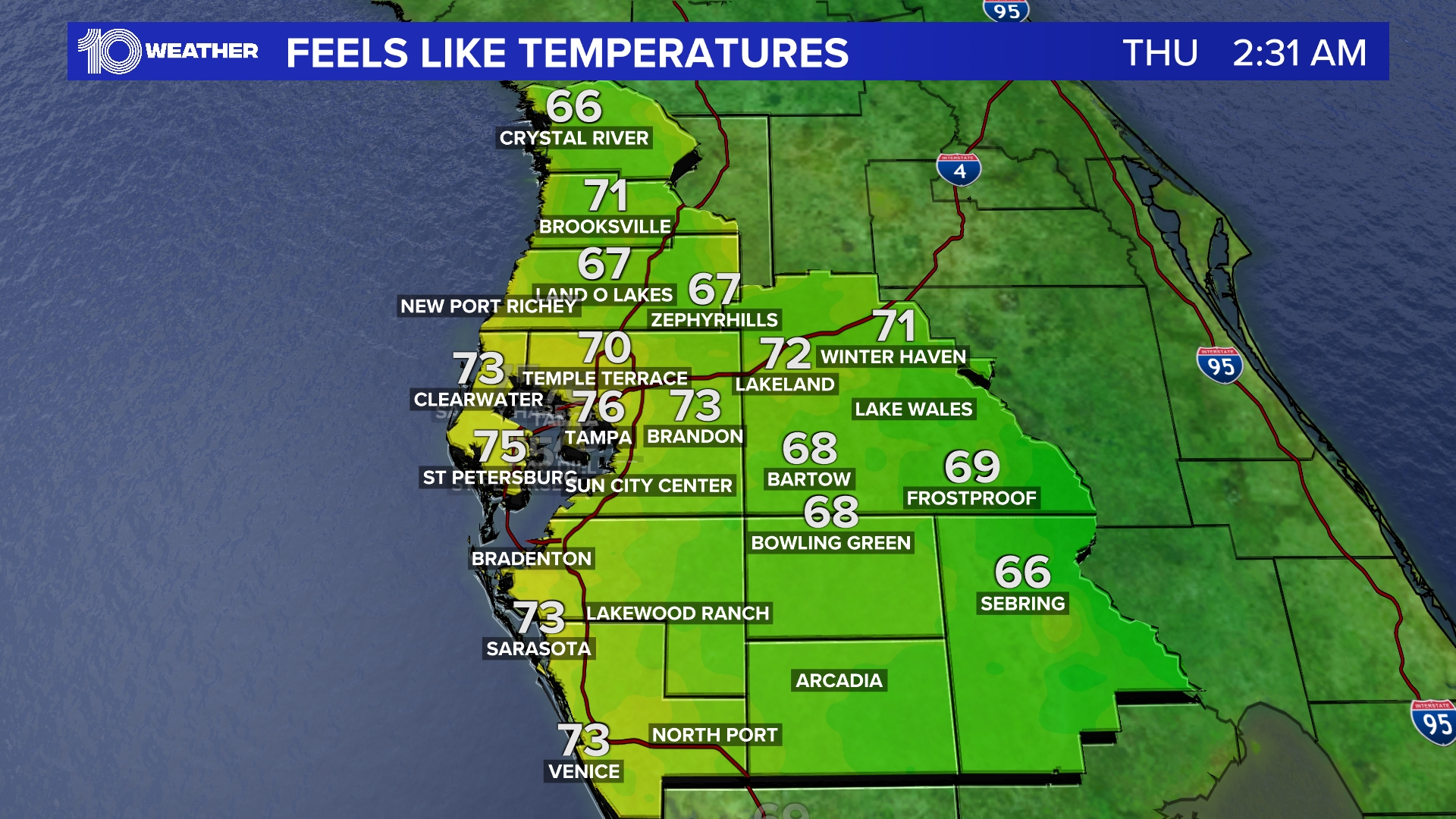 10News WTSP
With more sunshine, the bay area should warm up throughout the week. Monday should be the coolest day of the week as temperatures are expected to stick around the low 80s heading into the weekend.
Skies will stay mostly clear through the week with a slight chance of rain around the weekend, Batey said.
MORE WEATHER
DOWNLOAD: Get the tbo Weather App and see where storms are headed
LIVE RADAR: Interactive storm track, hourly outlooks, 10-day forecasts and weather alerts
ALERTS: The latest advisories from the National Weather Service